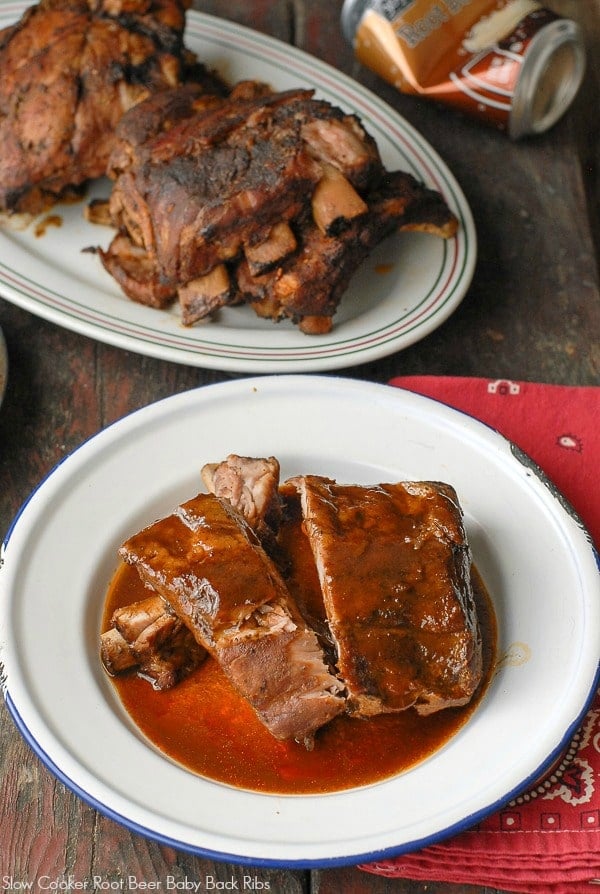 Am I the only one who thinks of ribs as a summer grilling food? Why is it that food gets pigeon holed to a meal genre or season? For instance do you ever think about how breakfast food can be eaten any time of the day and the novelty about that is charming: 'backwards day' or 'Brinner' for scrambled eggs and sausage in the evening. But eating dinner foods for breakfast? Unheard of except for pizza that has slipped by on certain occasions without scorn. (Though I'll admit one of my favorite breakfasts is Costa Rican Gallo Pinto, or Black Beas and Rice).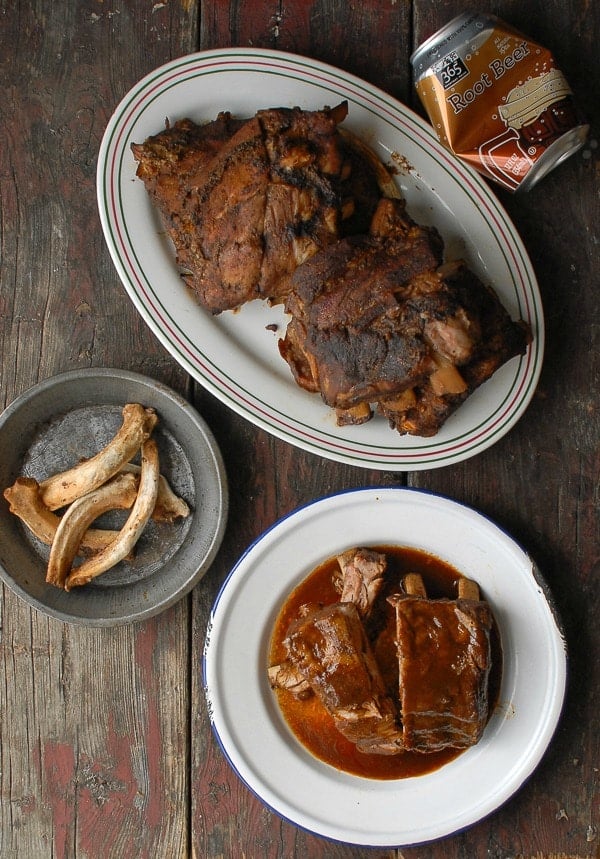 I have no idea why I think of ribs only as a summer food. I was speaking with a friend a few weeks ago who was extoling the virtues of a new meal service she's trying. She selects from a weekly menu, all of the components of the meals are shipped fresh to her and she assembles, cooks and serves. The recipes sounded inspired and mouthwatering.
Somewhere in there was something that made Slow Cooker Ribs pop to mind and for some time I have thought a root beer sauce would be great. Not only is root beer sweet but the herbal notes in the soda would lend themselves to spike up a glaze. As soon as 'slow cooker' was included in my vision, the 'ribs=summer' equation was transformed.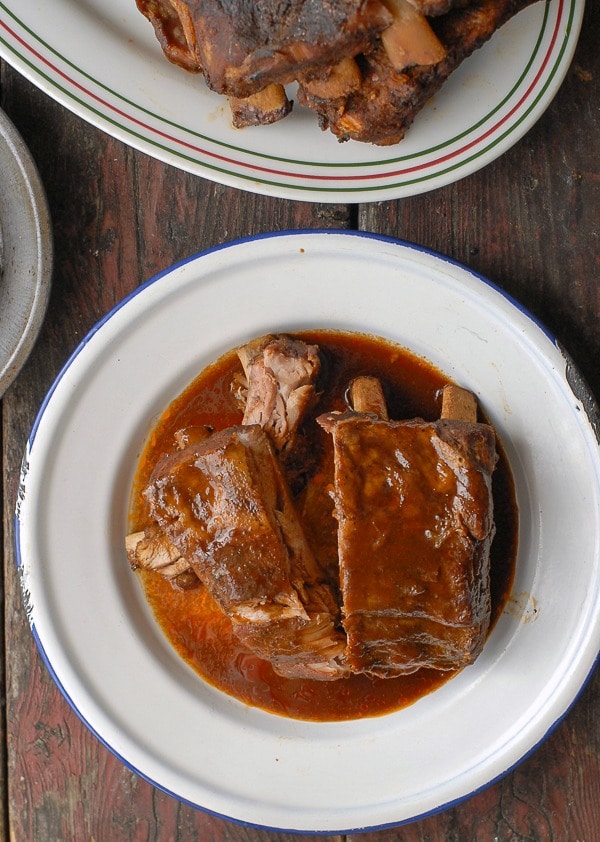 Look at these ribs! Don't they look luscious? Cooked long and slow, they are falling-off-the-bone tender by the time they are ready. The tangy barbeque sauce flavor is perfection as well as is the Root Beer Sauce made from the slow cooker's simmering.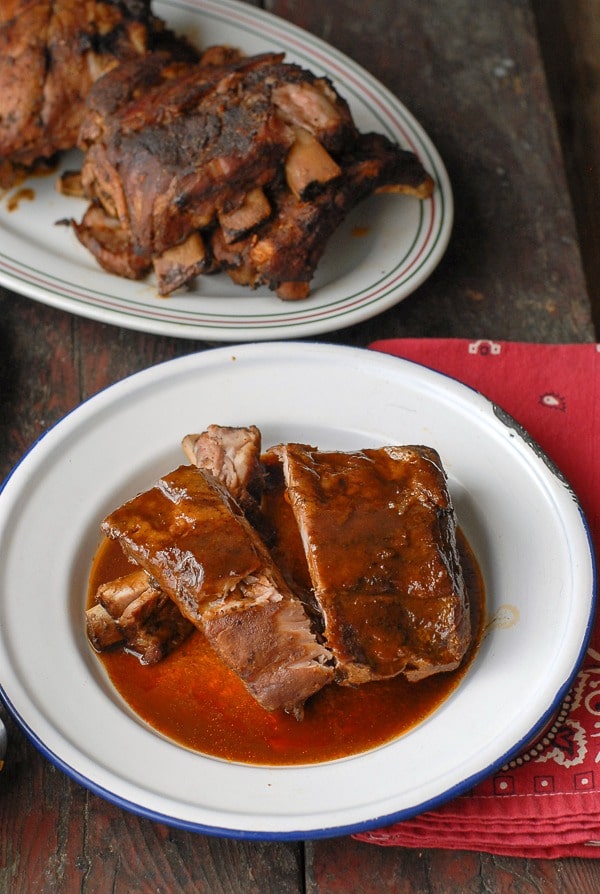 I had a lengthy discussion with my butcher about whether to use Baby Back or St. Louis Style ribs and settled on baby back. Though St. Louis style ribs could also be used, they have an extra membrane which needs to be removed and require trimming. My goal with slow cooker recipes is to keep them as easy as possible while delivering a mouthwatering recipe. These do just that!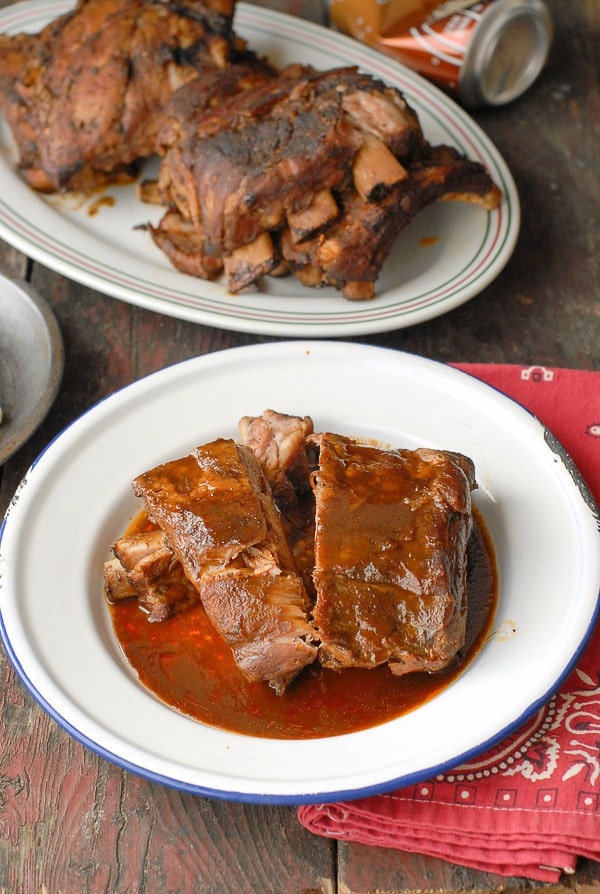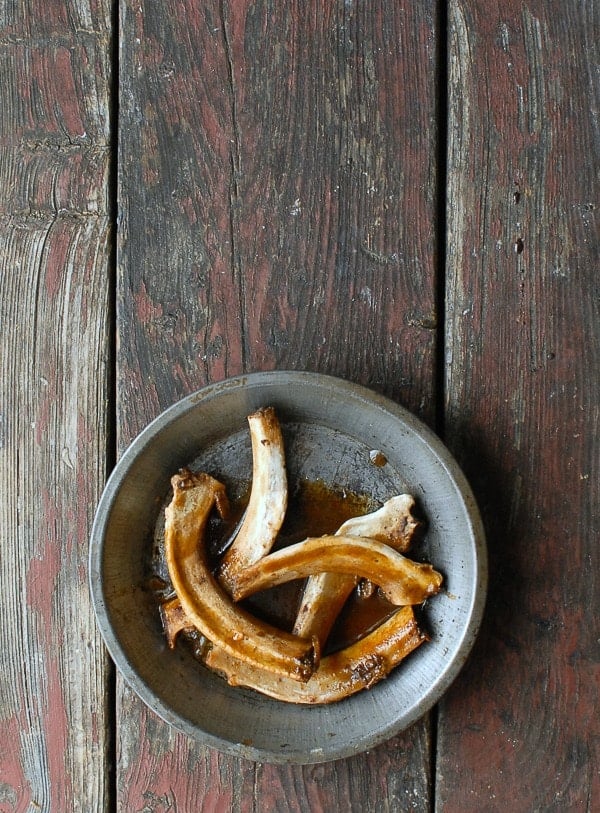 Try these Recipes too!
Did you make it? Please RATE THE RECIPE below!
Please SUBSCRIBE and FOLLOW ME on FACEBOOK , TWITTER , INSTAGRAM and PINTEREST !