This is the perfect Halloween Party Mix: Orange Kettle Corn Treat Mix. Homemade kettle corn recipe with Halloween candy tossed in!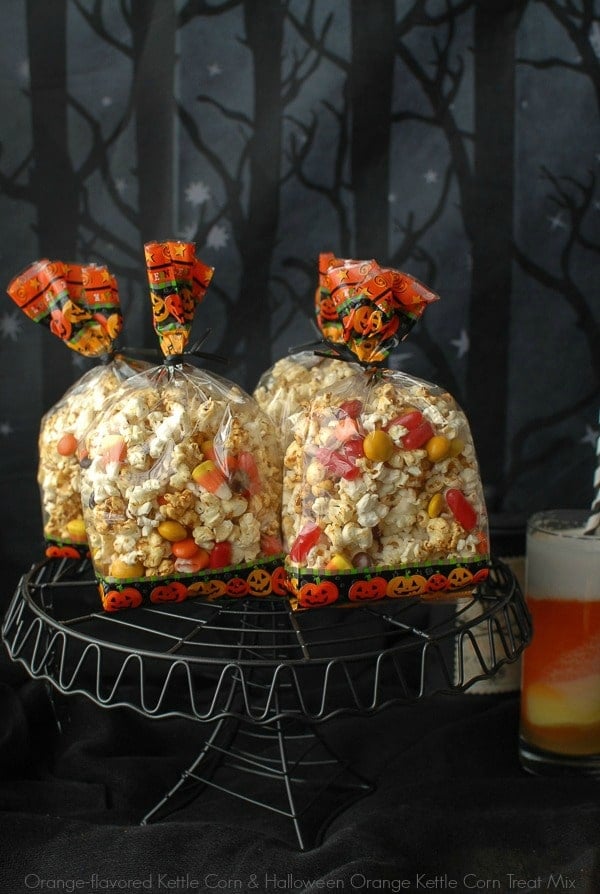 It's funny how there seems to be so much time before a holiday to prepare. Inevitably in my world we plod along and then the week leading up to the actual day feels to take on the quality of cartoon speed; actions in overdrive, voices playing out to sound like they are on helium in my head from the rush of it all.
The same with holiday food. I begin thinking of fun, new ideas well before the holiday but my muse seems to deliver the mother lode with little time to spare! Case in point I have two more Halloween recipes to share this week! They are both quick to make and will add a bit of surprise to your festivities.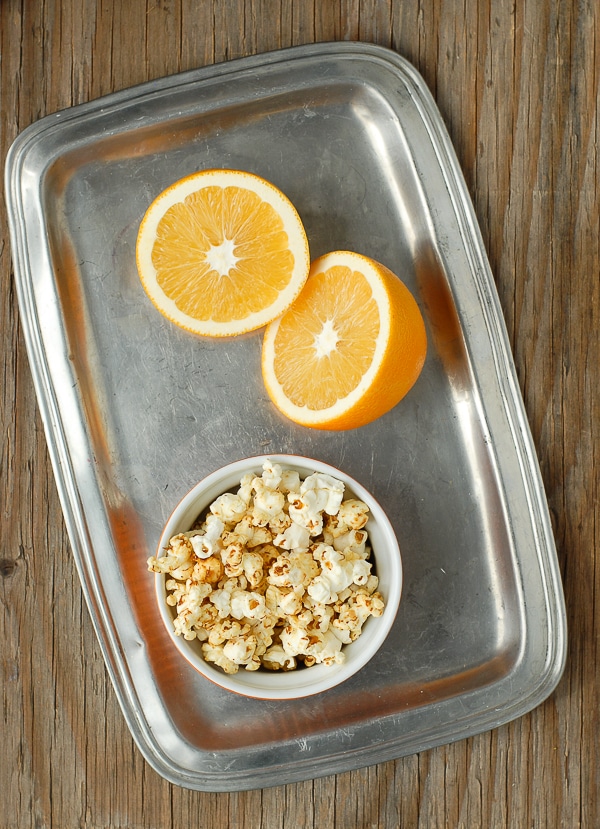 Today I have one last sweet treat: Orange-flavored Kettle Corn and a Halloween Orange Kettle Corn Treat Mix. I've shared a few Kettle Corn recipes and still can't get over how easy it is to make. Unlike purchased kettle corn the homemade version is just-right-sweet. I have memories of my first encounters with kettle corn at events leaving me over saturated with sugar by the end. It's fairly addictive too!
Rather than coming up with a heavy flavoring I wanted something light and seasonal. The zest of two navel oranges leaves the kettle corn batch with a beautiful fragrant aroma and light citrus flavor. Though to sweeten it up I paired it with some favorite Halloween and fall-colored candies, all packaged in treat bags. They are great to hand out for Halloween too!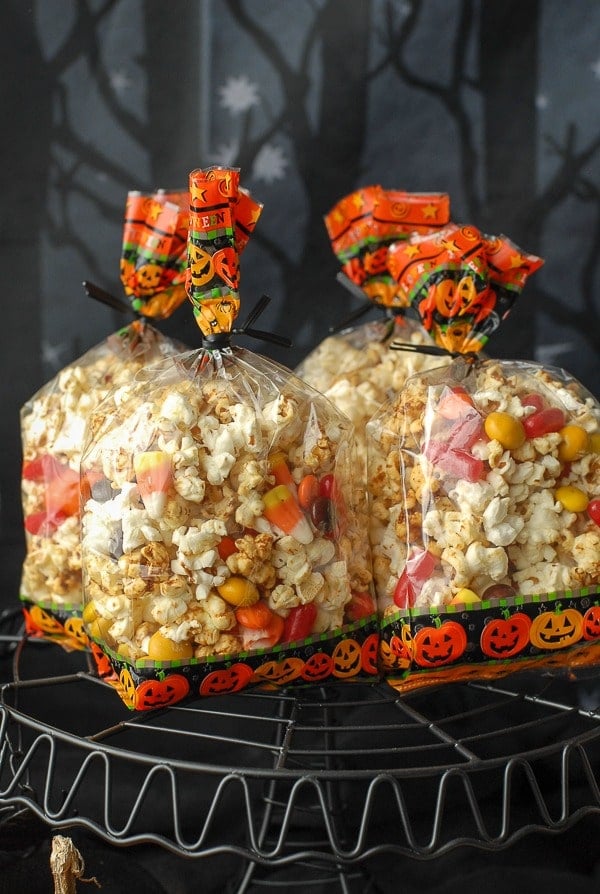 The treats you choose can be anything you love. If using chocolate be sure to allow the candy corn to fully cool before assembling the mix.
More Halloween Recipes You'll Love!