Fantastic for fall Slow Cooker Pumpkin Spice Tapioca Pudding couldn't be easier to make as well as being dairy-free and vegan too! Layered with fun toppings, this light dessert delivers on the autumnal spices we love.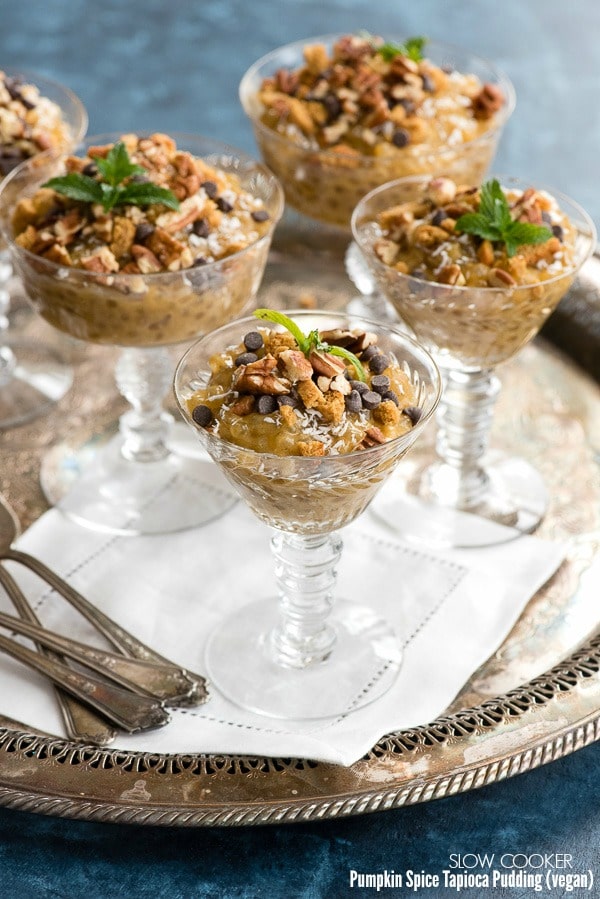 This post is shared as part of Boulder Locavore's ongoing partnership with Silk, exploring healthy lifestyles choices and exciting plant-based dietary options. All opinions are my own.
We are rolling into the prime season for comfort food. There is no homier food holiday than Thanksgiving and thinking about all the classic flavors and texture is always exciting for me. Though I appreciate and look forward to traditional seasonal recipes I always love to think up new ideas you and my family will love!
Tapioca pudding is a cozy blanket recipe of my youth. Whether the creamy texture of the pudding or the squishy bite of the plumped tapioca, it always makes me happy. My children are the same. We don't make it that often but they love having some in the refrigerator when the mood strikes.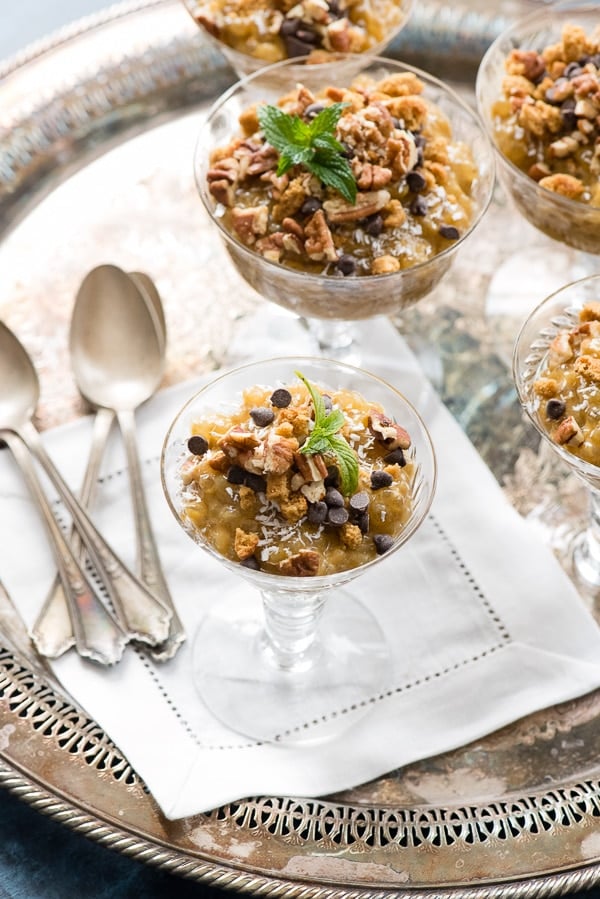 One of the most popular recipes on Boulder Locavore is actually a slow cooker dairy-free version of tapioca from a few years ago: Slow Cooker Light Almond Milk Tapioca Pudding. I also reprised a dairy-free holiday recipe I found in a packet of vintage recipes I bought on eBay or at a thrift store. Cranberry Tapioca with Orange-Nutmeg Whipped Cream was the first time I had made tapioca pudding without dairy milk as the recipe calls for water. It completely changes the consistency and flavors.
I'm loving my slow cooker on these busy, chilly days and over a recent weekend decided to whip up some Slow Cooker Pumpkin Spice Tapioca using Silk Vanilla Almond Milk. It is a dairy-free and vegan recipe. As the pudding cooks the flavors caramelize leaving the pudding tasting like a cross of pumpkin and gingerbread (to me at least). It's a homey dish perfect for fall.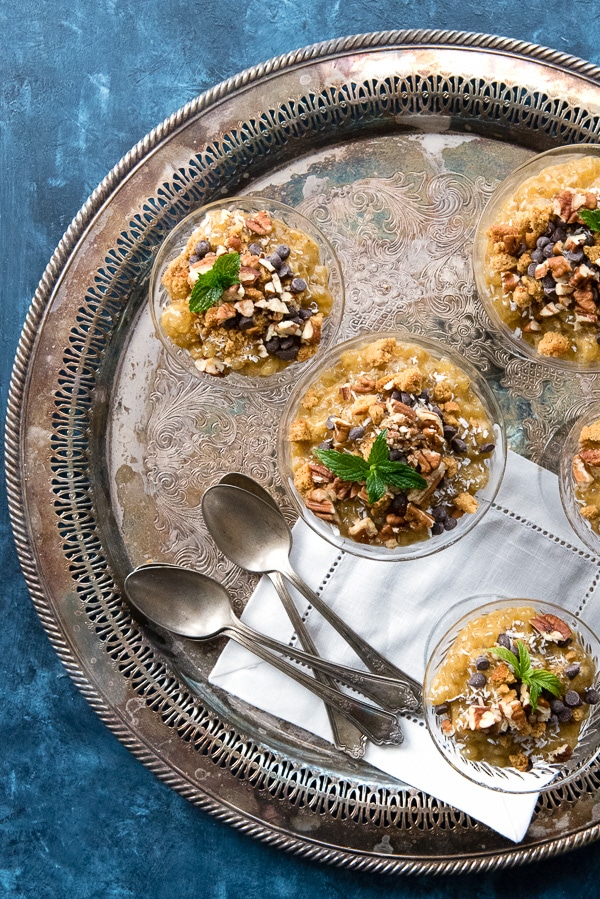 The fun thing about this pudding for me is layering on some tasty toppings. It adds more flavor and texture, personalizing for each diner's preferences too. I sprinkled on some dried unsweetened grated coconut, chopped pecans, mini chocolate chips (allergy-free or traditional both work), and chopped (gluten-free) ginger snap cookies. Add a mint spring and you have a simple and unique fall dessert recipe (with very little effort…..love that part)!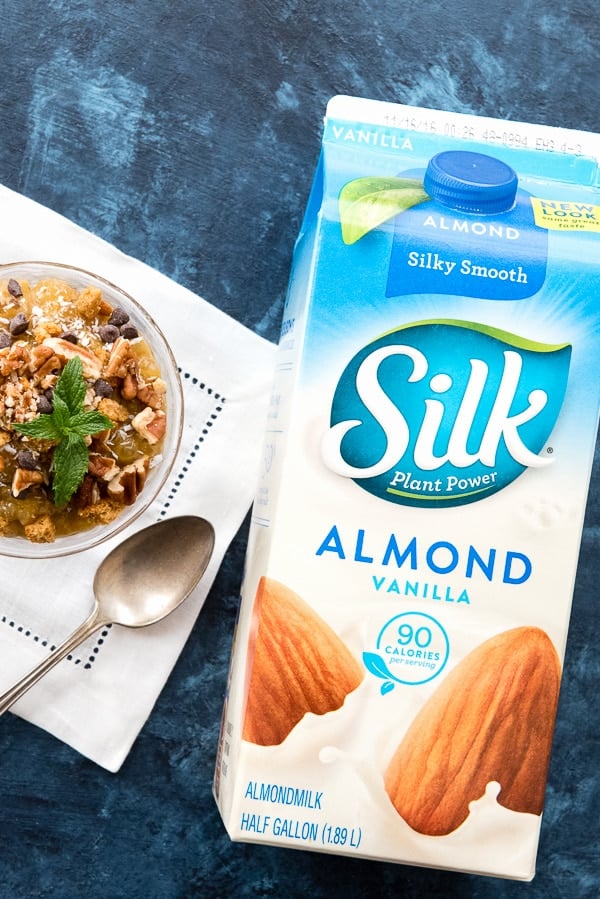 Interested in knowing more about a plant-based diet or Silk? SIGN UP for Silk's newsletter (no hassle and no purchase obligation). You'll receive an instant discount coupon, will be eligible for monthly giveaways (automatically eligible when signed up) and be notified about the latest news and recipes.