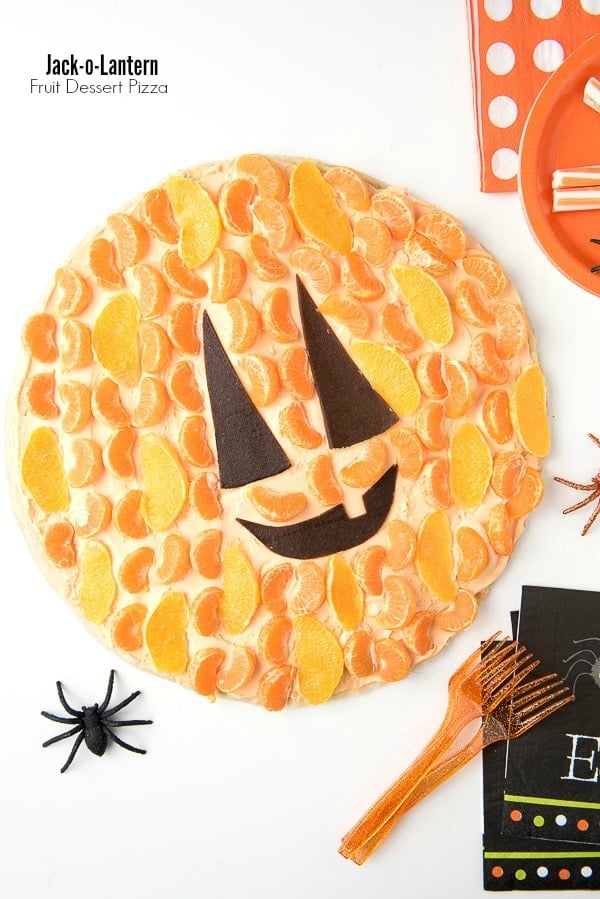 I have always loved carving Jack-o-Lanterns at Halloween. Never able to turn away a misshapen pumpkin or commit to only one design, our porch is usually illuminated with a small army of rustically carved glowing squash. 'Rustically' makes it sound like there might be some cozy charm in the attempted artistry. That would be a generous overstatement in those I've personally crafted!
We are sorely behind this year. The middle of September ticked by slowly, threatening to never to give way to October. Suddenly we are sprinting toward Halloween with no chance of slowing down. We in the Boulder Locavore household are late. Late picking this year's costumes. Late gathering our collection of pumpkins. Late with party plans. Just plain late.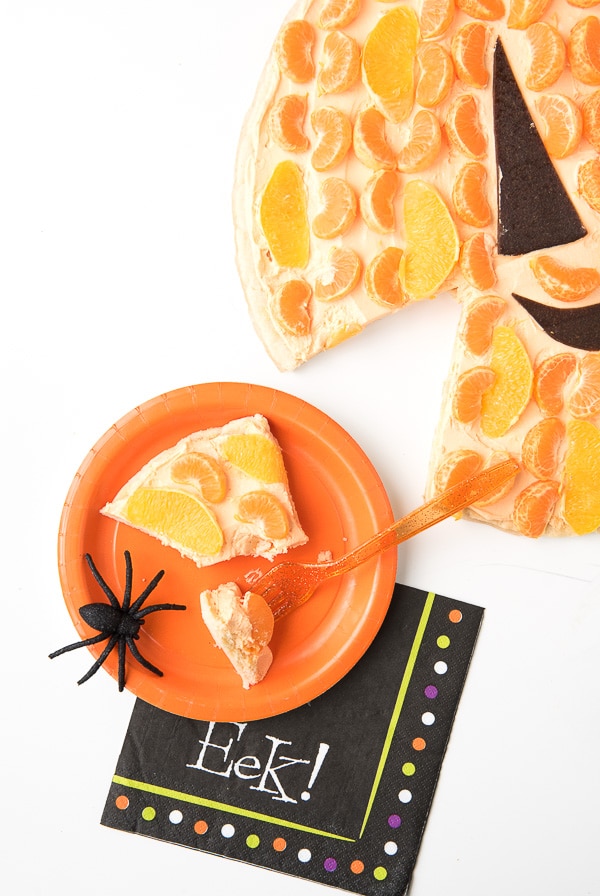 I recently did some searching on the web for unique pumpkin carving methods, feeling perhaps I'm in a rut. I was amazed at some of the creations people come up with. One of my favorite things about carving pumpkins are roasting the seeds. I have the BEST pumpkin seed roasting method ever! It has a little trick allowing all the pumpkin goop to separate from the seeds without any fuss.
This year there is a bit of a kink in our pumpkin efforts. My office sits in the front of my house with a bay window facing the porch and the foothills. I've noted that a number of animals frequent our front porch during the day (all stealthily escaping the notice of our trusty English Bulldog, Lola). We have some bunnies who I suspect have set up a warren underneath the concrete front steps. Wandering neighborhood cats roam the front garden and porch I on the hunt for the bunnies.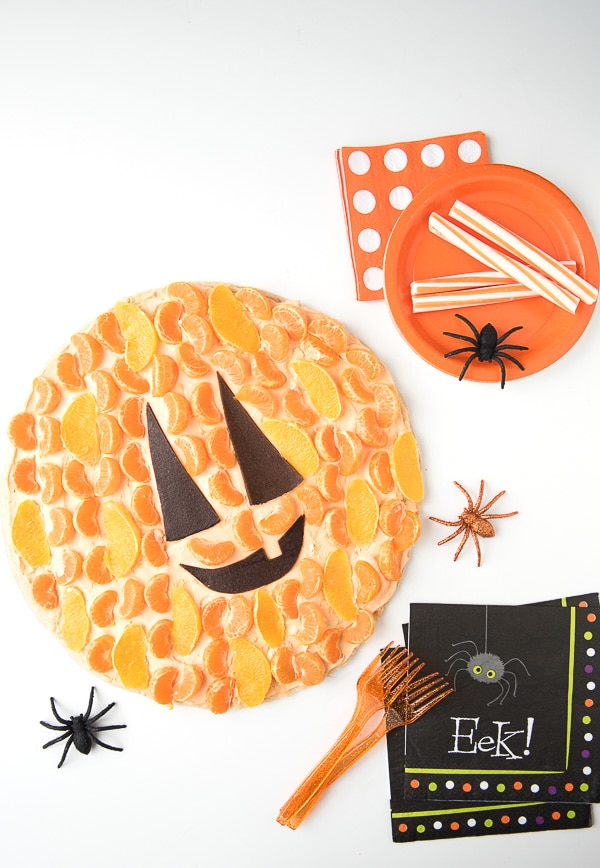 The real Halloween threat however is a squirrel who visits daily, plucking dying sunflowers off the stem, perching on the railing outside my window and gnawing away at them. Sadly I feel that would be the fate of carved pumpkins left on the porch as well.
So until Hallow's Eve arrives, large plastic Jack-o-Lantern's will set the holiday tone. In the same spirit I made a Jack-o-Lantern Fruit Dessert Pizza to keep spirits light! I love a dessert pizza as do the goblins and ghouls in my house. This delicious, light recipe is made simple using packaged sugar cookie mix to create a crust, topped with a tangy topping decorated with fresh citrus fruits. Eyes and a mouth are created from fruit leather and the entire creation takes only 30-45 minutes! It's a great addition to the Halloween buffet table, school parties and office parties as well.