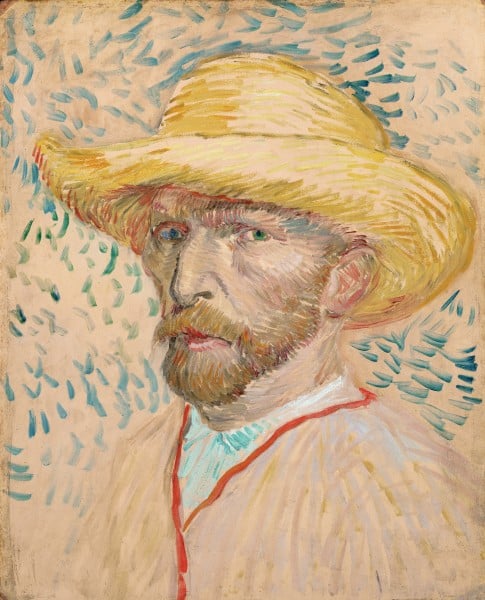 The Denver Art Museum has hit is out of the park (again) with the newly opened 'Becoming Van Gogh' exhibit which tracks Vincent Van Gogh's largely self taught journey as an artist for the 10 years prior to his unexpected death. Though the works are extraordinary, perhaps more impressive is the fact that this exhibit was conceived of by the Denver Art Museum and curated thus so, with the help of the Van Gogh Museum in Amsterdam. Seventy Van Gogh works, as well as 20 works of the Masters who inspired him, sourced from 60 lenders in 40 countries make up this show representing a tenacious decade of effort and one that expires in aggregate after the show's end January 20, 2013. This is a once in a lifetime opportunity.
I did not know much about Van Gogh's evolution as I would venture many outside the art world do not. We are familiar with 'Starry Night' and of course the story about his ear but the fact that he mastered the art of sketching, various forms of painting, was in residence in the heyday of the Paris art scene of the 1880's and hung with the 'big boys' of the art world was new to me. The exhibit is thoughtfully compiled in several gallery rooms leading the viewer through his lesser known works, the dark somber paintings from the early years in Holland to his explosive discovery of color in Paris in 1886-87. I was surprised to learn of his inspiration from Japanese prints though could see the influence in the later works which are more widely recognizable by most as 'his' work.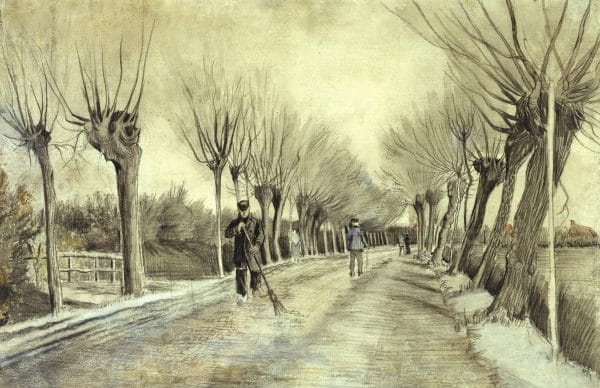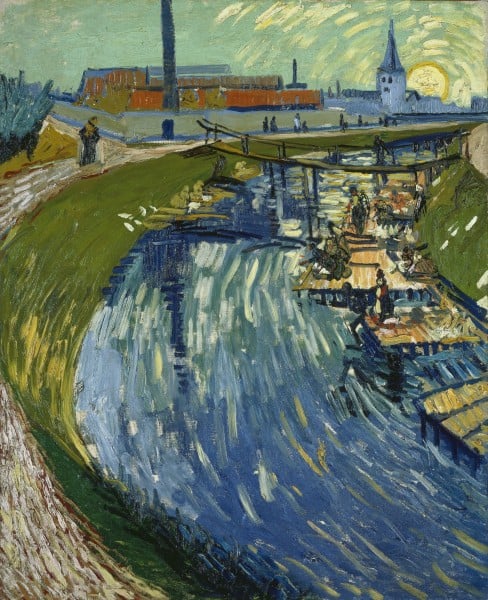 What I think I appreciated most was the opportunity to separate from the colloquial sense of him as an unbalanced person to delve into the fascinating, unyielding determination he held as an artist. After four failed careers he turned his attentions to art and persevered despite raw critiques many would find discouraging. He preferred ordinary people doing ordinary things as his subjects versus perfection of form and technique.
I personally found his most beautiful works to be from the time he lived in the South of France, painting with vivid color and verve. One can imagine the vistas, the weather and the light the region is so famous for portrayed not in idyllic flawless terms but those revealing Van Gogh's experience. This show is not the story of his personal life but truly an opportunity to follow in his artistic footsteps to appreciate his impressive path which bears many reminders about following one's own passion, 'where there is a will, there's a way' and never giving up.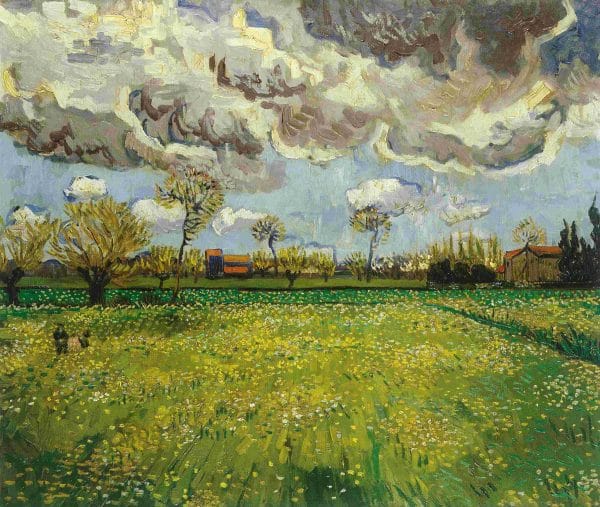 I have been fortunate to view the exhibition twice. The first with the curators of the exhibit, Timothy Standring (Gates Foundation Curator of Paining and Sculptor for the Denver Art Museum as well as the curator of 'Becoming Van Gogh') and Louis van Tilborgh (Senior Researcher of Paintings, Amsterdam's Van Gogh Museum and the co curator of 'Becoming Van Gogh') whose joy and enthusiasm, were both palpable and contagious. It did not escape me that their venture paralleled Van Gogh's in the duration to pull together this remarkable showing being the length of his entire career, but also in their unrelenting dedication to make it happen. The exhibit is accompanied with an audio guide, which I highly recommend, where viewers will enjoy both Mr. Standring and Mr. Van Tilborgh's engaging insights as well (and will learn to pronounce 'Van Gogh' authentically thank to Mr. Van Tilborgh).
One of my favorite things about a major exhibit coming to the Denver Art Museum is the creative menu pairing of Kevin Taylor's on site Palettes Restaurant. Drawing from Van Gogh's impactful time in France, Palettes is offering a Prix Fixe (fixed price) three course French menu with accompanying French wine menu. Not unexpected is the partnership with Van Gogh Vodka to tailor a selection of cocktails making one's dining experience all the more festive.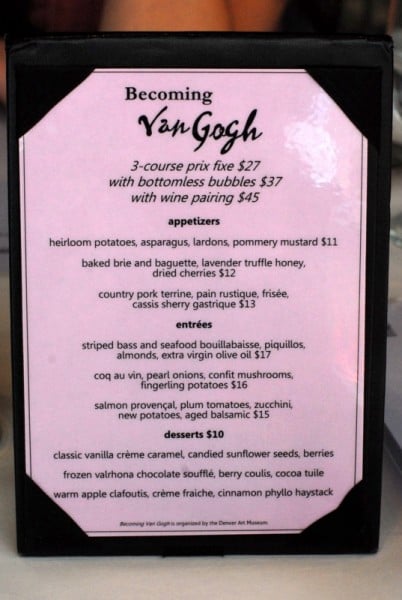 My second viewing of the exhibit was on Opening Day with my family after which we enjoyed dining at Palettes, sampling the 'Becoming Van Gogh' menu. The menu reflects dishes from the different French regions where Van Gogh would have spent time, offering vibrant flavors and colors worthy of pairing to his art. A particularly charming aspect catching my notice was that the colors in the dishes changed as they were consumed leaving eye catching chromatic vestiges of a dish thoroughly enjoyed.
Palettes was kind enough to share the recipe for The Vincent cocktail, a fresh, light and inspired blueberry vodka cocktail, for Boulder Locavore readers.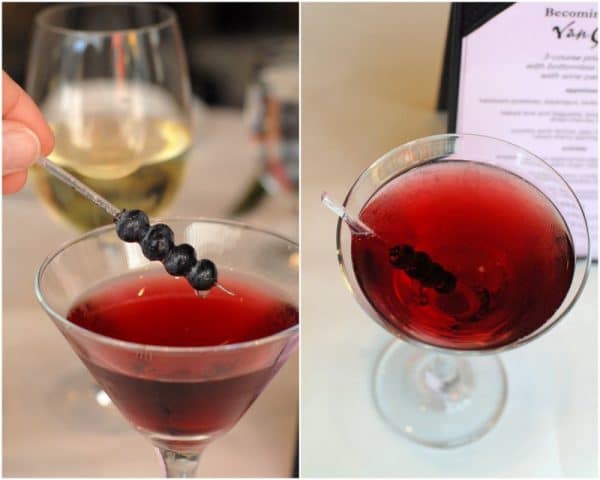 Recipe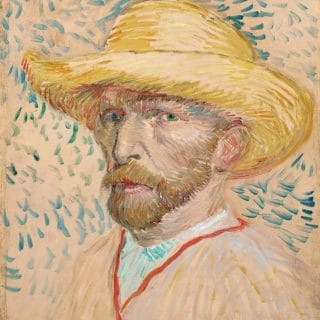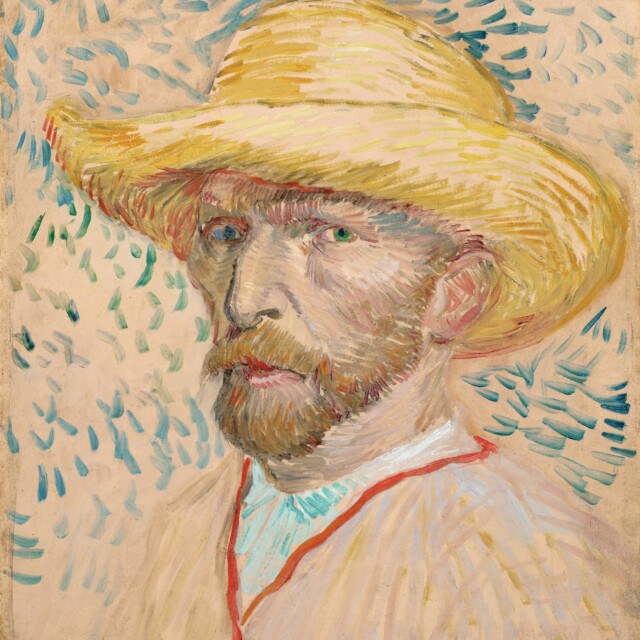 'The Vincent' Van Gogh cocktail
'The Vincent' cocktail conceived of in honor of the solo worldwide exhibition of 'Becoming Van Gogh' at the Denver Art Museum. Cocktail recipe from Kevin Taylor's Palettes restaurant on site at the museum.
Print
Save Recipe
Recipe Saved!
Pin
Rate
Ingredients
1 ½

ounce

Van Gogh Vodka

3/4

ounce

Ginger liqueur

1

ounce

Blueberry juice

Splash of Lemon Juice

Garnish: Blueberries on a pick
Instructions
Combine all ingredients in a shaker with ice.

Shake, strain into a cocktail glass; garnish with blueberries.
Nutrition
Calories:
189
kcal
|
Carbohydrates:
11
g
|
Protein:
0
g
|
Fat:
0
g
|
Saturated Fat:
0
g
|
Cholesterol:
0
mg
|
Sodium:
8
mg
|
Sugar:
11
g
|
Vitamin C:
11.6
mg
|
Iron:
0.2
mg
We enjoyed many of the 'Becoming Van Gogh' dishes finding all to have full, well developed flavors, visual intrigue and to be an exciting celebration of the exhibit. A fantastic way to savor the experience of ''Becoming Van Gogh''.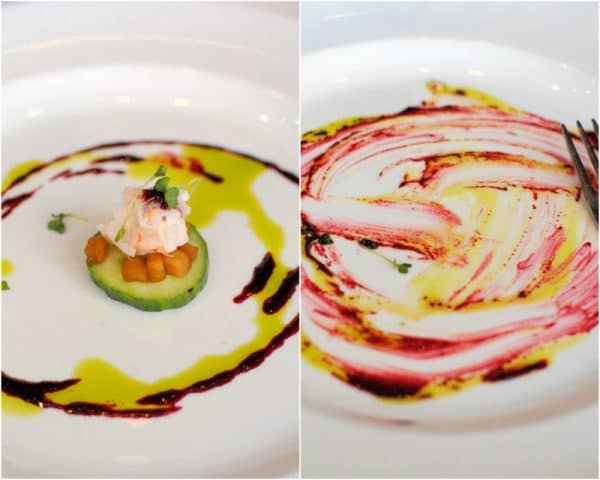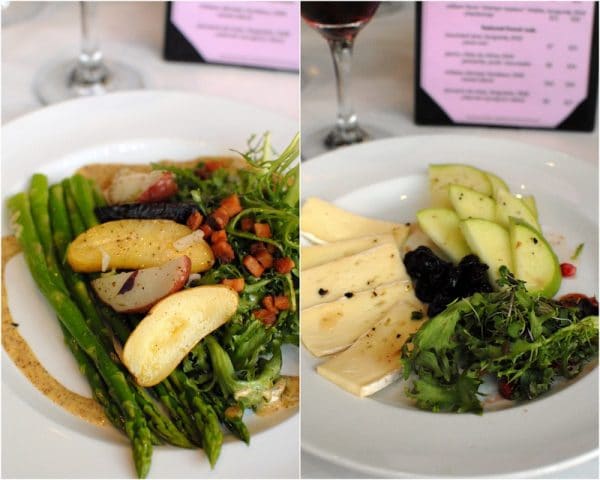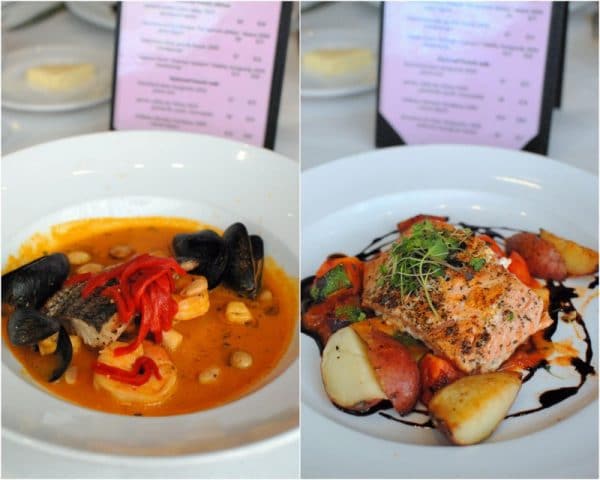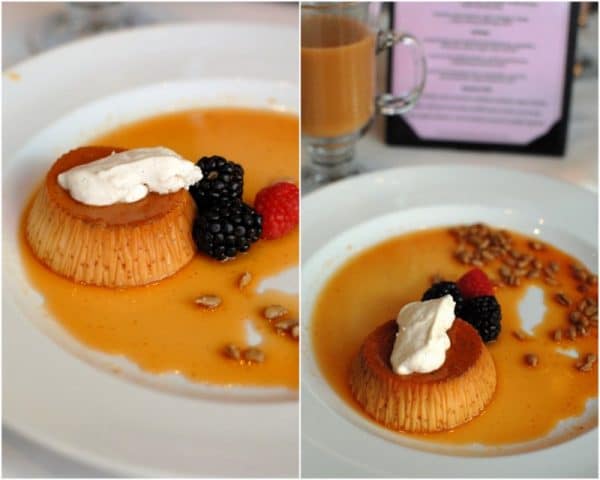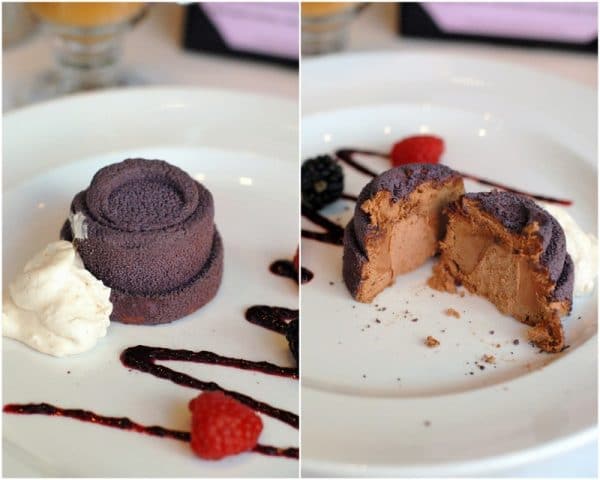 A last detail the Denver Art Museum can always be counted on to embody is an opportunity for visitors to experience the world of the Artist at hand. For 'Becoming Van Gogh' a Paint Studio has been opened on the first floor of the museum where all ages can explore drawing a still life, painting any subject of their choosing, painting a portion of a Van Gogh reproduction, painting large objects with the 'color of the day' and observing local Denver artists at work with the opportunity to ask questions; all at no additional cost. Though I doubt I'll be the next artist to show at the museum, I did depart that studio with some paintings in miniature that weren't all bad and largely inspired by trying my hand at Van Gogh's techniques! Don't miss it.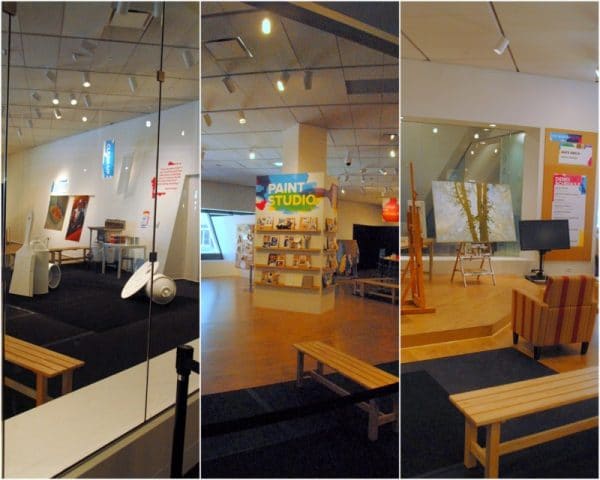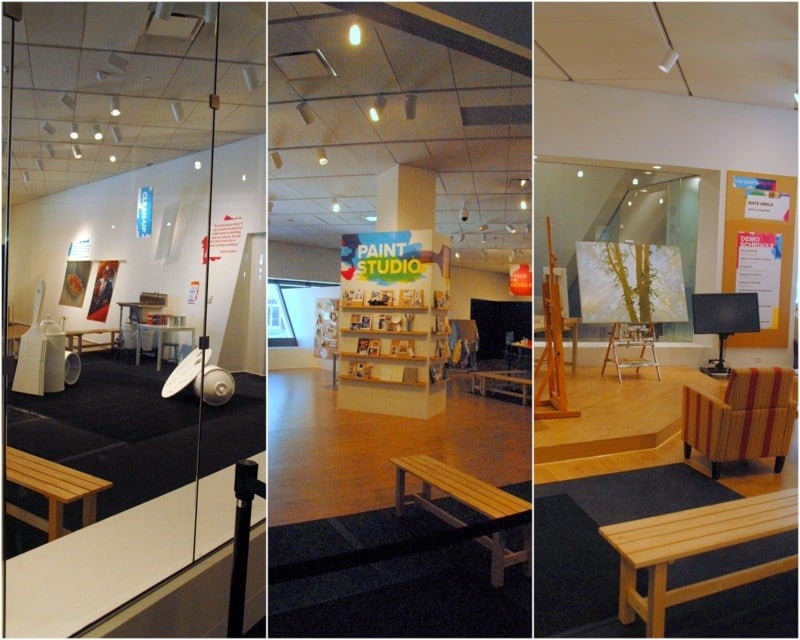 ''Becoming Van Gogh'' runs from October 21, 2012 through January 20, 2013. Many local hotels are hosting lodging packages with Van Gogh inspired amenities which can be found on VanGoghDenver along with details about the exhibit and ticket purchasing.