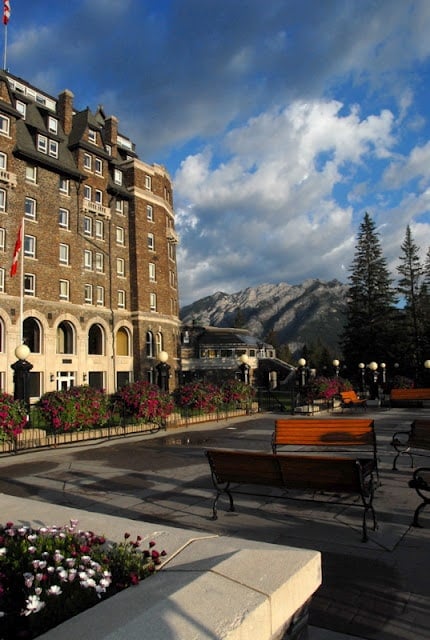 When endeavoring summer vacation planning we usually have a seed idea that takes root. This year heading to the UK to visit a variety of friends and adopted family scattered about was the idea until we thought through the Olympics timing and location. Our Colorado summer has been beastly hot giving way to the thought of Antarctica as an escape (or some more accessible meteorological replica). Somehow the beat-the-heat objective lead us through the morass of business and personal obligations on the collective family calendar to scope out a road trip to the Canadian Rockies. In the time it takes to drive from Boulder to Tucson Arizona one could be in Alberta Canada, a mere two states away, using a passport and hopefully a fleece jacket.I feel sheepish to admit I've not been to Canada. I've traveled to countries that take 48 hours of almost constant travel time to arrive there and have even lived in other countries but have not skipped northward to experience all Canada has to offer. Quickly after crossing the border of Montana into the verdant, pastoral countryside I noted the difference. So much green in contrast to the brown, brittle, tinderbox landscape of my home state.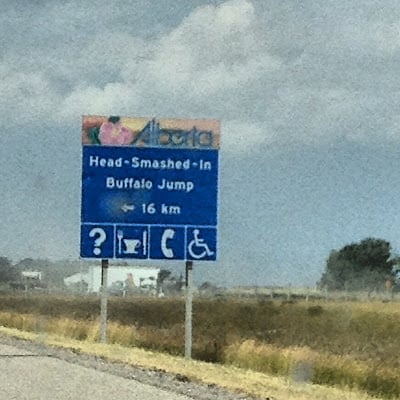 We took two days to drive to Banff, breaking up the drive with a stop in Great Falls Montana (the bulk of the 19 hour drive being in the first day). It's an easy and fairly barren drive. Lots of time with one's thoughts and taking Instagram shots of cloud formations for me. Along the way we made a stop on day one at the National Monument of the Little Bighorn Battlefield, the site of the historic 1876 battle in between the Native Americans and Calvary soldiers including historical notables such as General Custer and Crazy Horse. It's a simple memorial having laid out markers where those battling fell, making the scene all too clear. There is also a National cemetery onsite which we found interesting in piecing together some of our country's military history.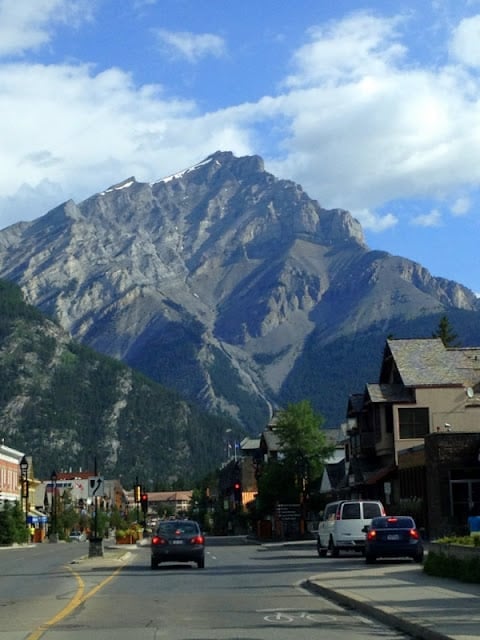 When nearing Banff, the mountains seem to spring from nowhere and pierce the sky. They actually are not higher than the Colorado Rocky Mountains but start at a lower altitude making their appearance more strikingly significant. We spent two nights in the town of Banff which has tailored its focus toward the millions (literally) of international tourists visiting every year. The town is kept impeccably, with pristine amber timber buildings and abundant colorful flower boxes everywhere giving the distinct tone of a mountain village. I loved hearing international accents and languages from every continent in a short stroll down Banff Avenue. One can find compulsory touristy t-shirt shops along with many restaurants of varied cuisine and shops catering to a higher end clientele.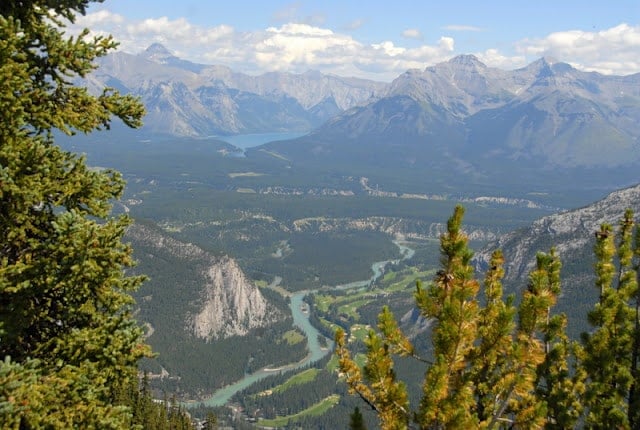 Normally the bulk of our vacation dollar goes toward our activities. We try to maximize excursions unique to the travel area which has allowed some fantastically unique memories. On this trip we opted for stays in some iconic hotel properties as well. Those internationally recognizable, synonymous with the areas we'd be visiting feeling it would be an opportunity lost were we not to give them a go. The first such property was the Fairmont Banff Springs Hotel. A massive stone hotel built in replica of a Scottish Baronial Castle in 1888 catering to the historic rail vacationers which predated air travel. The hotel is really a complex more than just merely a hotel. With conference facilities and 12 onsite restaurants, golf courses and even a bowling alley one could wish for little when staying at this property.
The property really speaks to a bygone era of luxury hotels that in this case was fortunately spared the demise of many sister hotels when travel habits changed in the latter last century. Prominent stone terrace lookouts, wrought iron outdoor dining furnishings, croquet on the sprawling lawn, soaring halls with banquet tables fit for King Arthur. The hotel is a National Historical Site of Canada with the additional advantage of being situated inside Banff National Park, a UNESCO World Heritage Site. It has been kept current in conveniences and services but there is no mistaking one is slumbering in the arms of history when staying at this beautiful site.
I'd read that one of the most overlooked restaurants in Banff was the Waldhaus Pub on the backside of the Waldhaus Restaurant a few minute walk downhill from the hotel, sitting directly above the Bow River at the foot of several looming peaks. Literally translating to be 'forest house' or house in the woods this charming Bavarian cottage-style house was built in 1927 and serves German and Bavarian style food.
I'll pause to say I have a very specific modus operandi when traveling especially internationally as it relates to food and drink. I seek out any and all food, drink or ingredients that are indigenous to the region. I pop in to grocery stores, research pick-your-own farms before traveling and key in on restaurants that cater to local and seasonal fare like a heat seeking missile. I feel this is a strong component when experiencing a new place and always seek those things I cannot have at home.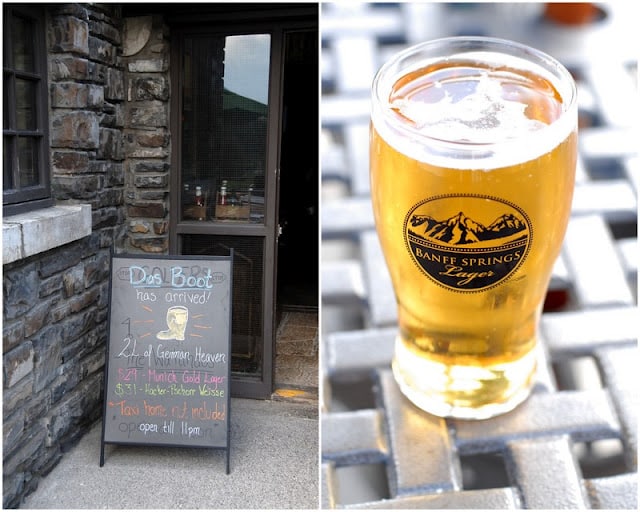 In addition to the quasi secret existence of the Waldhaus Pub, is the casual, pub atmosphere and the serving of locally brewed beer. There is an outdoor patio to admire the astonishing view as well as indoor seating where on this day patrons were watching the opening ceremony of the Olympics. The food was easy, delicious pub fare with quality, fresh ingredients and some unique twists (sweet potato fries versus traditional 'chips' for instance). Another point of appeal to me about the Waldhouse Pub was their Artisan Mixology menu. A page of cocktails specifically mixed uniquely at this venue. I knew this would be the perfect kick off point for featured cocktails of this region.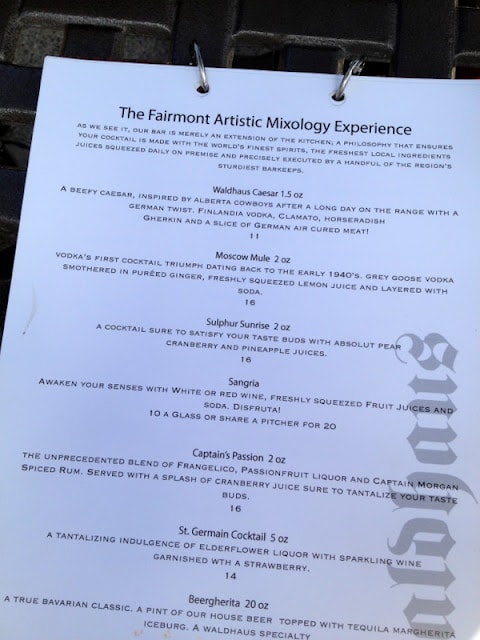 I will admit their top featured cocktail, the Caesar, included meat and I just did not think I could do it. I'm sure there are manly cocktail drinkers out there shaking their head and calling me names directed at my wimpy lack of moxie but in my defense it was hot (not Colorado hot but still hot), I was dehydrated and really wasn't in the humor to drink a meat cocktail. I opted for a libation upon the recommendation of our server that sounded fresh, bright and more in line with a regular non-carnivore cocktail, the Captain's Passion.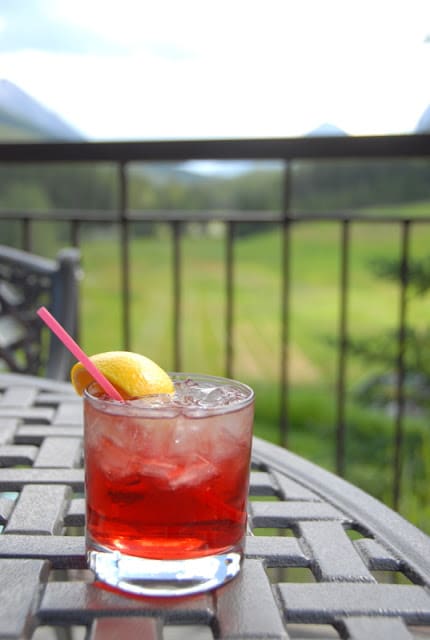 Recipe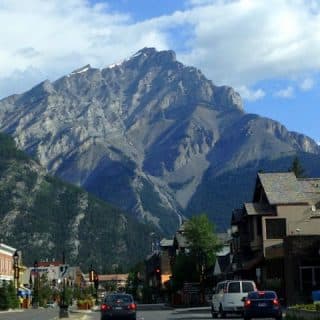 Ingredients
1

ounce

Captain Morgan Spiced Rum

½

ounce

Passion fruit Malibu Rum

½

ounce

Frangelico

Cranberry juice to fill

Orange wedge to garnish
Instructions
Combine both rums and Frangelico; pour into an Old Fashioned/ Rocks glass over ice.

Fill with cranberry juice and serve with an orange wedge.
Nutrition
Calories:
203
kcal
|
Carbohydrates:
19
g
|
Protein:
1
g
|
Fat:
1
g
|
Saturated Fat:
1
g
|
Sodium:
3
mg
|
Potassium:
87
mg
|
Sugar:
19
g
|
Vitamin A:
51
IU
|
Vitamin C:
11
mg
|
Iron:
1
mg
Certainly a primary draw of this region and Banff in particular are the views. A short walk from the pub was the Bow River Falls, a wide, rambunctious mass of white water pouring into a quick moving aqua river. The backdrop of the rugged peaks at large begged international shutterbugs to be clicking memories at every turn. Though I too recorded hundreds of shots it became quickly clear that the grandeur and splendor of this area really can only be documented in one's mind's eye. No camera lens, regardless of how virile (and I did see some almost requiring a Sherpa to port them) could convey the expanse of these vistas. Some things truly need to be soaked in and remembered the old fashioned way.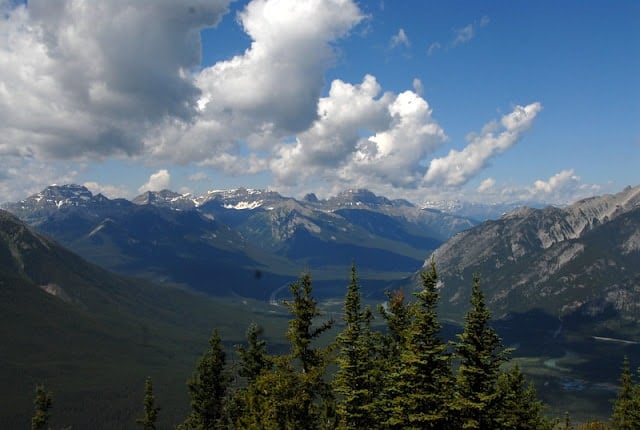 Banff 'Must Do's':
Banff Gondola: The gondola takes you to the top of the mountains above Banff affording a 360 degree view from the top of the world. After arriving at the top one may climb sets of stairs to a weather station allowing the highest viewing spot from the area. There is a snack bar and restaurant (also with a view to die for); it's pricey but you won't find a vantage point like this anywhere else in the area without hiking to it. Hikers can hike up or down the mountain instead of riding if feeling robust. In addition to the natural vistas we enjoyed the seemingly compulsory tourist moment of a child feeding a feral chipmunk by hand while his father filmed. I've always felt a visit to the local hospital for a rabies shot is the perfect vacation souvenir. The gondola purchase can be coupled with a trip to the Columbia Icefields and/or a narrative cruise on Banff Lake for a discounted price.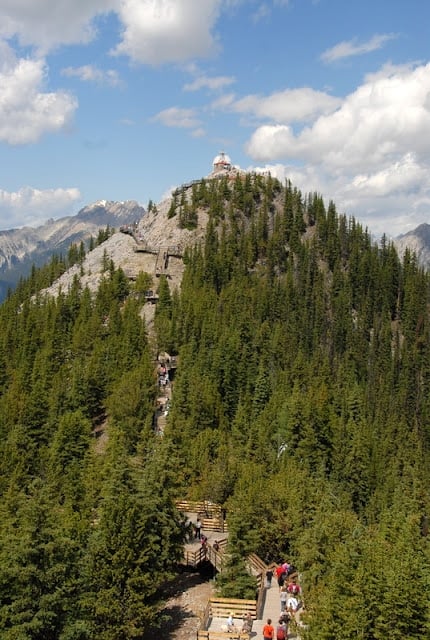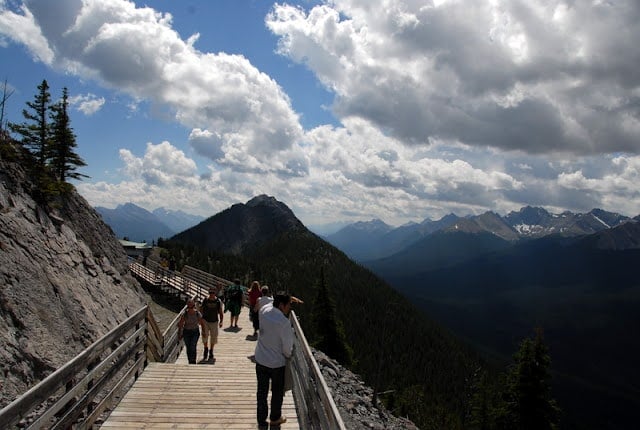 Banff Avenue Brewing Co.: We stumbled into this eatry on the main drag, being drawn to the outside second floor seating perched over Banff Avenue. This is a brewery producing some good local suds with some great burgers and other hearty meals. The prices are reasonable and the food quality good. They do offer notations and adaptations for gluten-free diners such as gluten-free hamburger buns they bake themselves.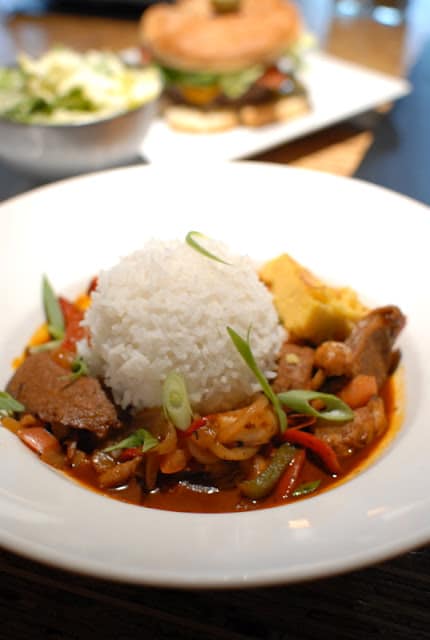 Wild Flour Bakery: Our waitperson at the Banff Brewery tipped us off to this hip bakery a block of Banff Avenue. They serve all day offering beautiful baked goods, and sandwiches made to order. Many of their baked goods are gluten free by virtue of the flours they use and were delicious. I had a hunky blueberry scone that was rustic, moist and delicious.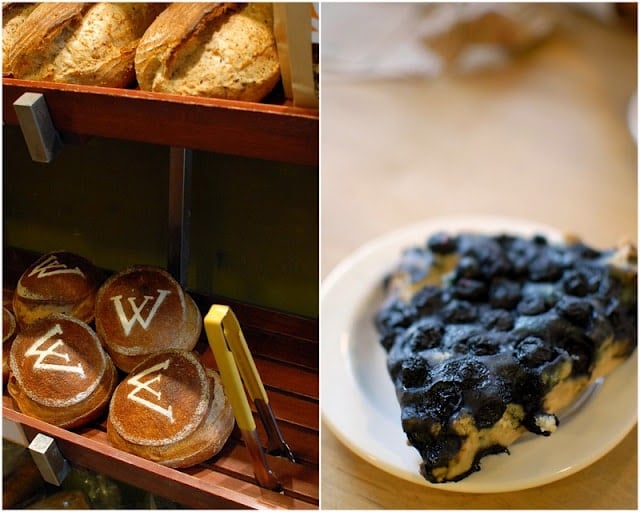 Enjoy other Cocktails of the Canadian Rockies stops:
Lake Louise Glacier Drop: Lake Louise