You will love these Jelly Jar Chocolate Turtle Brownies! Baked in the jars using a box mix, topped with gooey caramel, pecans and chocolate. Works with gluten-free, regular or allergy-friendly mixes!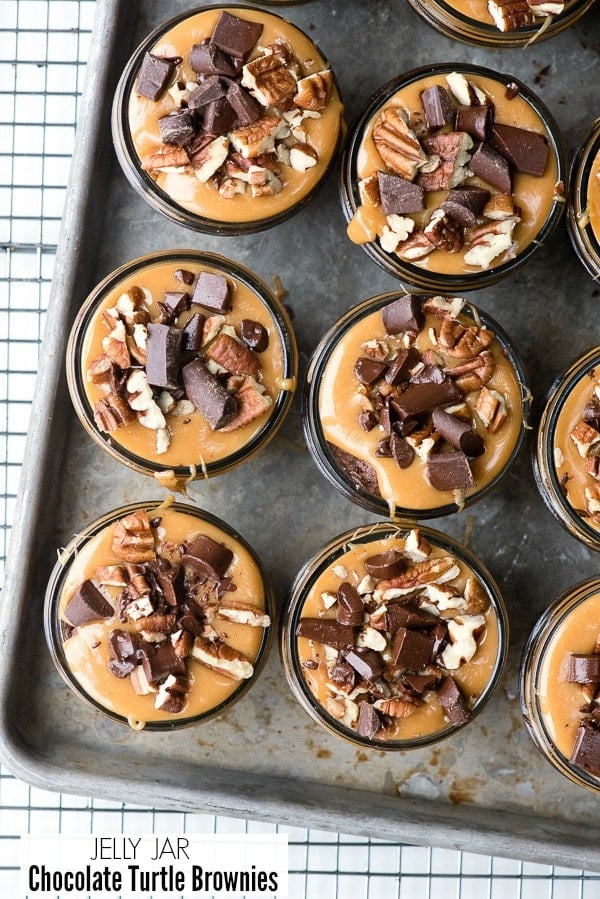 As I was making these cute, individual Jelly Jar Chocolate Turtle Brownies, I was thinking of all the reasons people should own jelly jars. It has been a long time since I did any canning of jam or jelly but they are perfect for so many other things. They are great for carrying some trail mix in for a hike, in kid's lunch boxes (as well as many non-food organizing).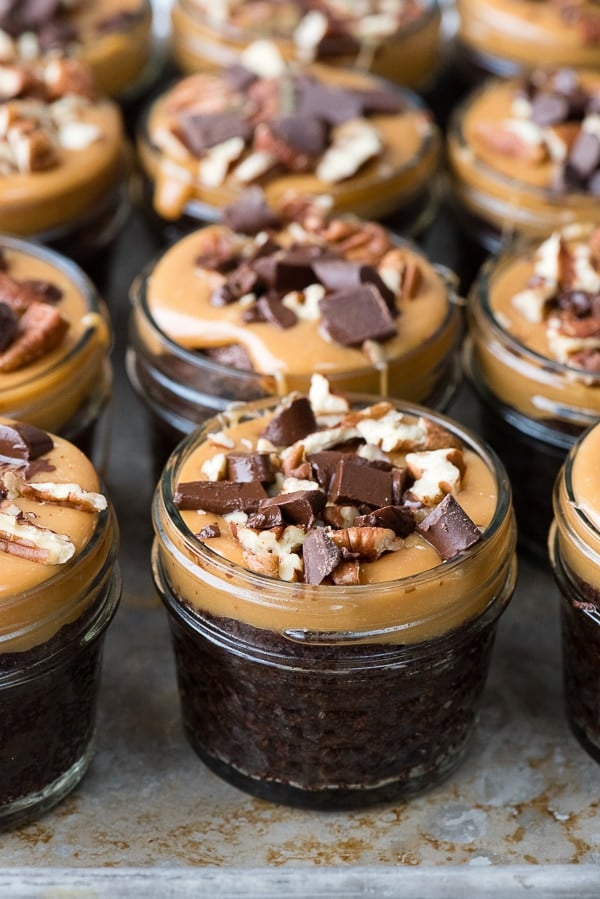 Some of my favorite desserts are personal-sized. Not only is that approach fantastic for portion control and ease of serving, but most people love getting their OWN dessert. Some winners I've served include Mini Mascarpone Key Lime Curd Cheesecake in Jars, Mini Mascarpone Cheesecakes with Strawberry Balsamic Topping and Mini Pumpkin Pie Cheesecakes in Mason Jars. All of them are made in 4-ounce jelly jars!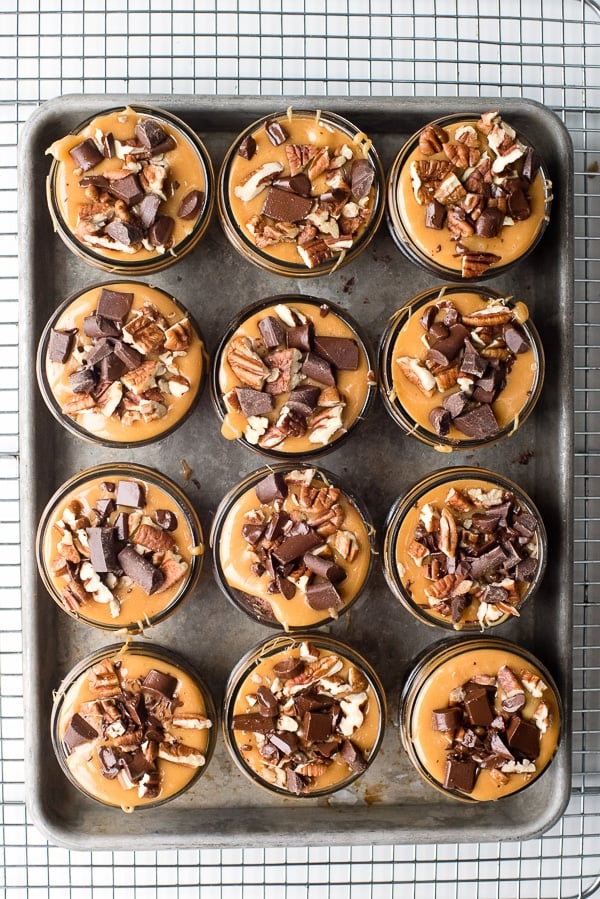 As I was thinking of what I wanted to serve up here today I mentally meandered from a rib recipe to land with these Jelly Jar Chocolate Turtle Brownies. Don't ask how that works, trust me. I've had not made many sweets since the New Year has begun but it seemed a good time for something ooey, gooey and fun.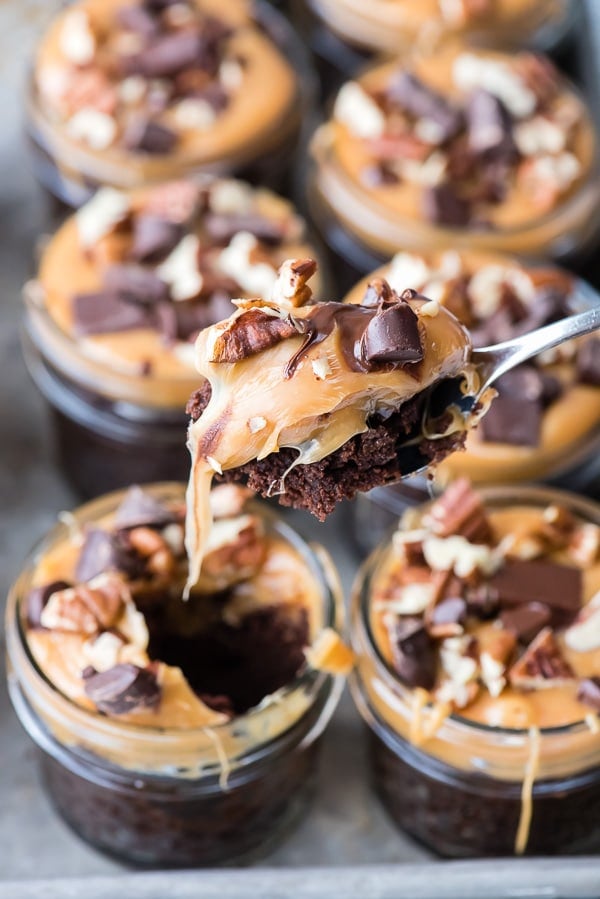 These brownies are made all the quicker by using your favorite box mix. They can be made with regular brownie mix, gluten-free brownie mix or allergy-friendly brownie mix; whatever works for your needs. The mix is whipped up, added to the little jelly jars and baked as normal. When the brownies have cooled, they are layered with an easy caramel sauce, chunks of chocolate and pecans, inspired by turtle candies!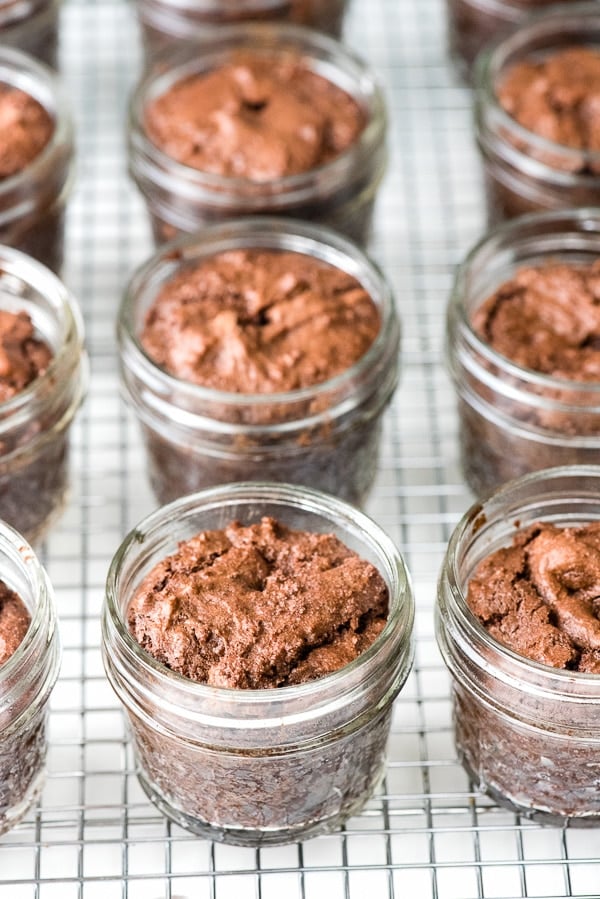 The brownies are portable, easy to serve to a group or to portion them out (I do find in my house everyone cuts a different size Brownie)!

I want to connect with you! Leave a comment and follow me on Facebook, Twitter, Pinterest & Instagram!