Mini Mascarpone Key Lime Curd Cheesecakes in Jars are tangy, creamy satisfying mini desserts perfect for a buffet, party or even portion control. Gluten-free and regular recipe options.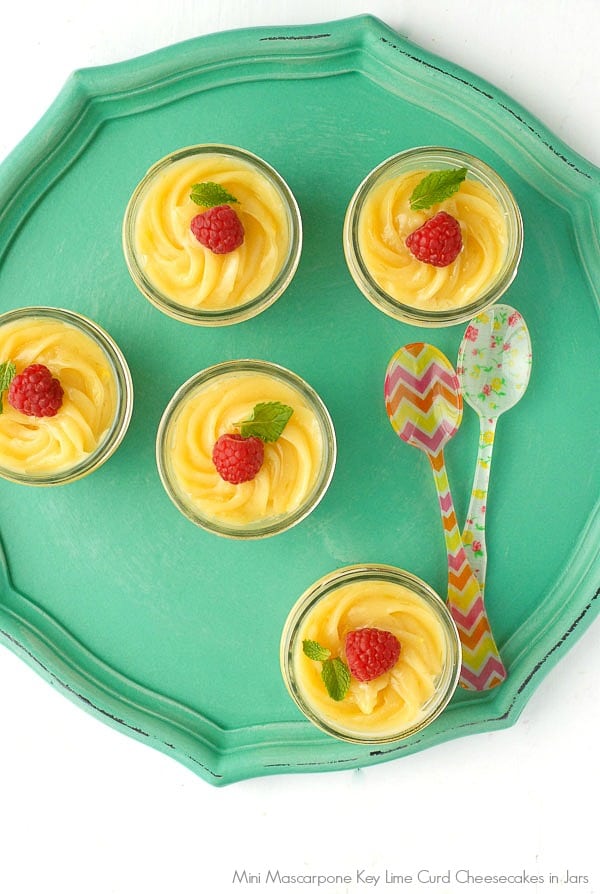 I'll confess, when I'm going to hold a sizeable party for the Super Bowl or similar occasion where lots of milling around is anticipated, I like to have a selection of party foods to fill plates and stomachs with no pomp and circumstance. Food guests can eat at a table or on the couch without being unwieldy. It's easier and more relaxed for the guests and candidly allows me to relax and enjoy their company.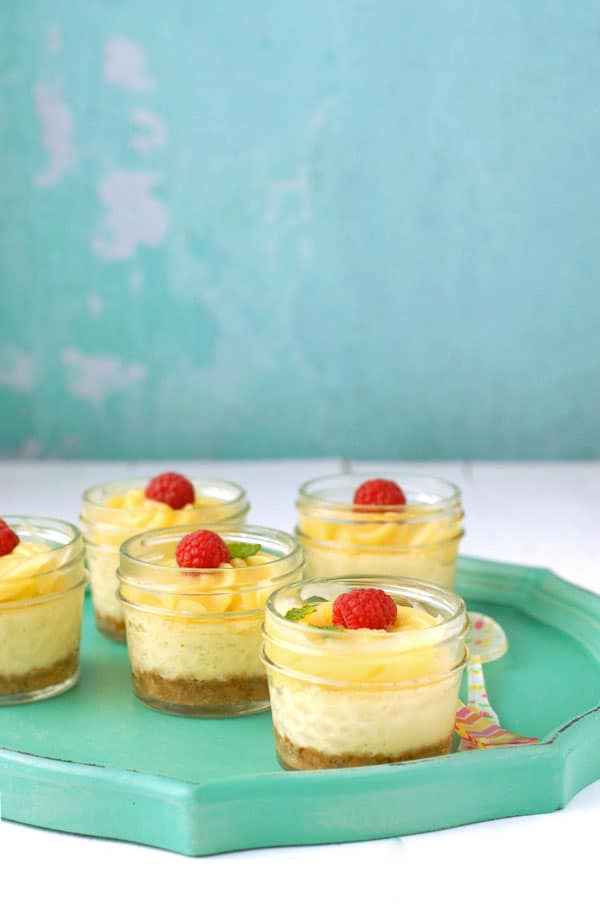 I love 'little bites' for dessert at these types of gatherings, allowing a sampler of different options. This works well too for those watching their calories or just wanting a little sweetness but not a large piece of something leaving them feeling guilty for not finishing the whole thing (or sick from finishing it!).
I do love cheesecake but it's a distant love. I would not fare well with an entire cheesecake in the house; too much drive-by nibbling from everyone. Also the looming feeling of needing to finish the entire thing since no one will throw it away.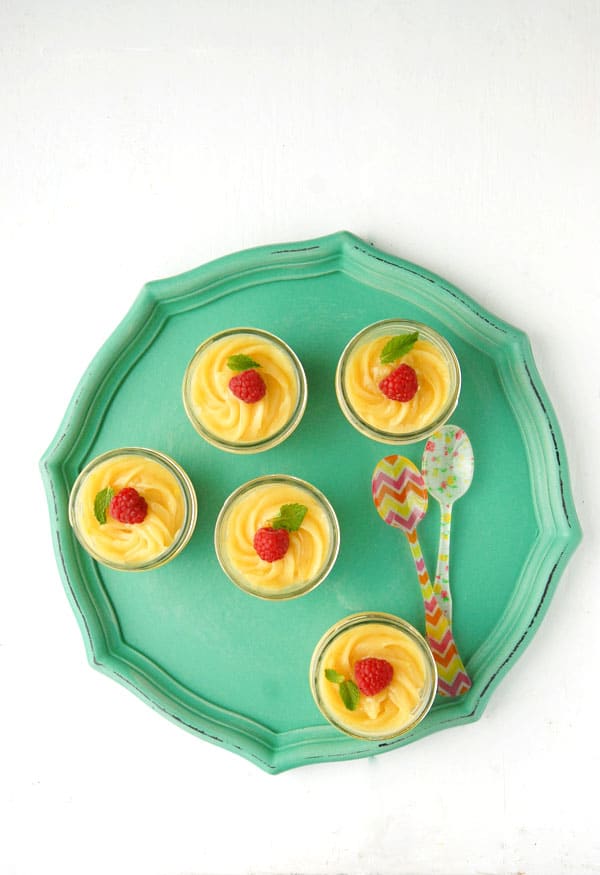 My solution has been to make individual cheesecakes in 4-ounce jelly jars. They are perfect. Several delicious bites and it's gone well before the lethargy and stuffed feeling from eating entire rich piece sets in.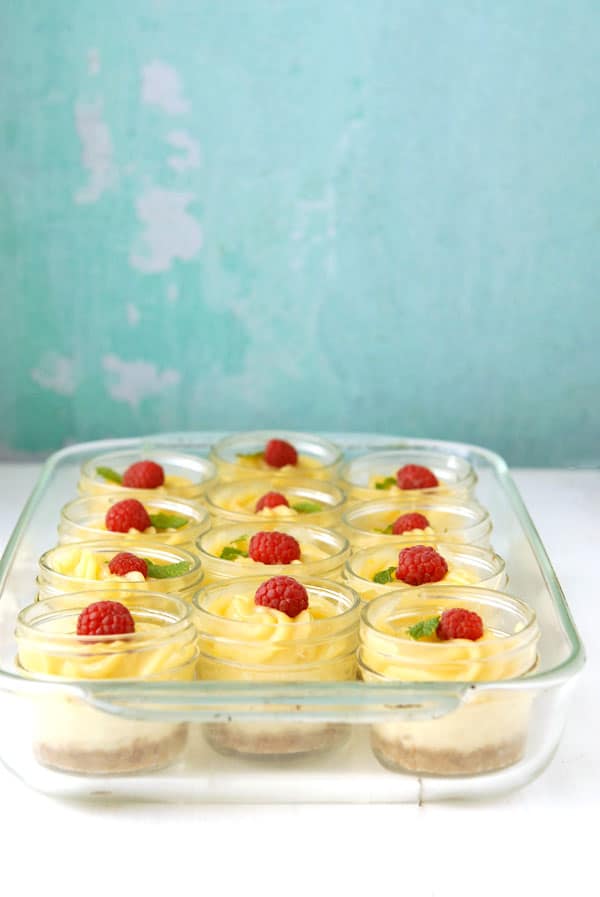 The Difference between Persian (common) Limes and Key Limes
I love winter citrus and a true favorite are key limes. They are fortunately usually available in grocery stores around the U.S., often shipped up from Mexico. Compared to a Persian lime (the standard variety most people think of when they think of a lime), the Key Lime is smaller, round, with a yellow-green color, thin rind and distinct tangy flavor.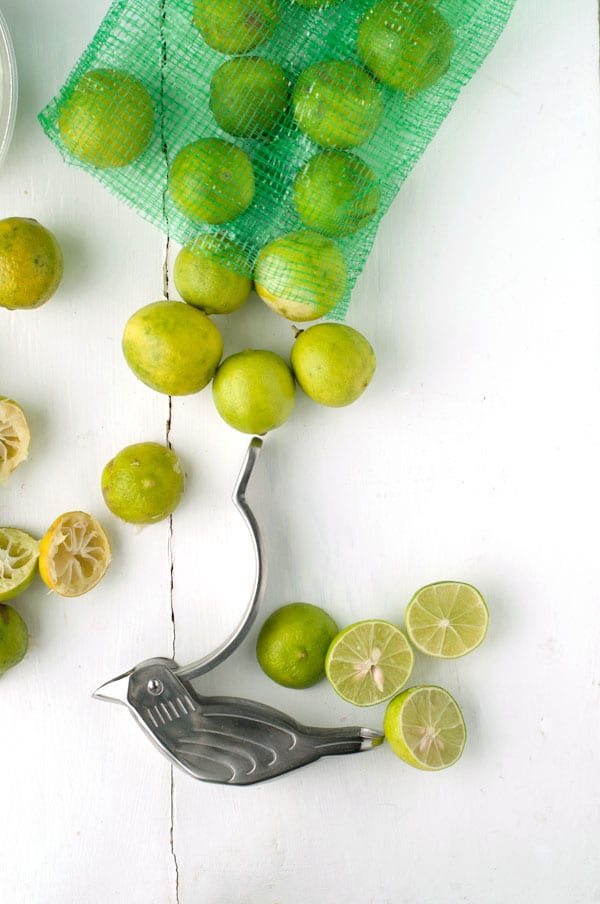 How to Juice Key Limes
If you've ever had Key Lime Pie you know what I mean. The juice is often sold in a bottle for cooking which after juicing a pound of them I say is a fantastic thing! Due to their diminutive size, juicing them is a bit tricky.
Using a manual citrus reamer or a handheld reamerare your best bet. I found them too small and dense to easily juice them in my regular handheld squeezers.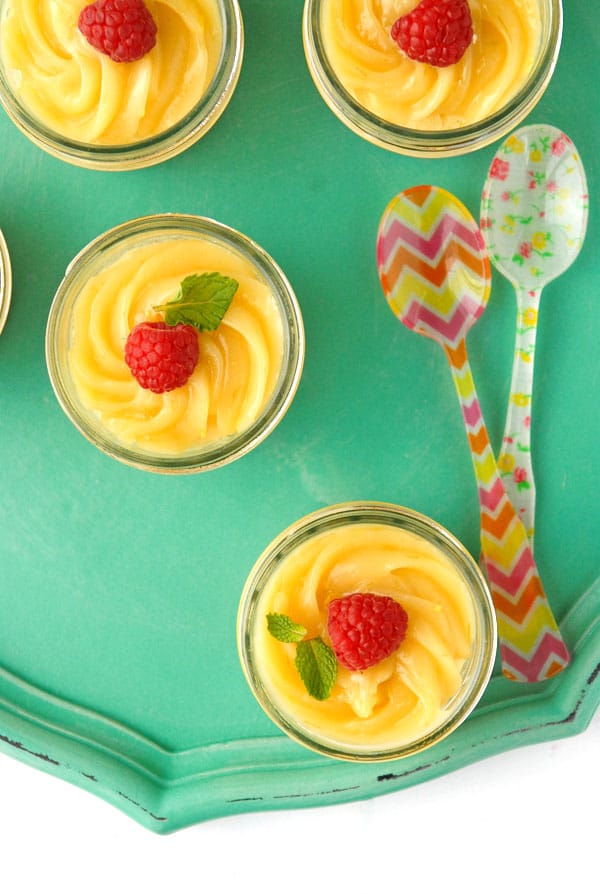 The Convenience of Mini Mascarpone Key Lime Curd Cheesecakes in Jars
This recipe is simple to make and can easily be doubled with no trouble and extra time. They may be made the day before and stored, covered and refrigerated. Reusable canning jar lids are also available where canning jars are sold and may be used to truly turn these into individual, portable desserts.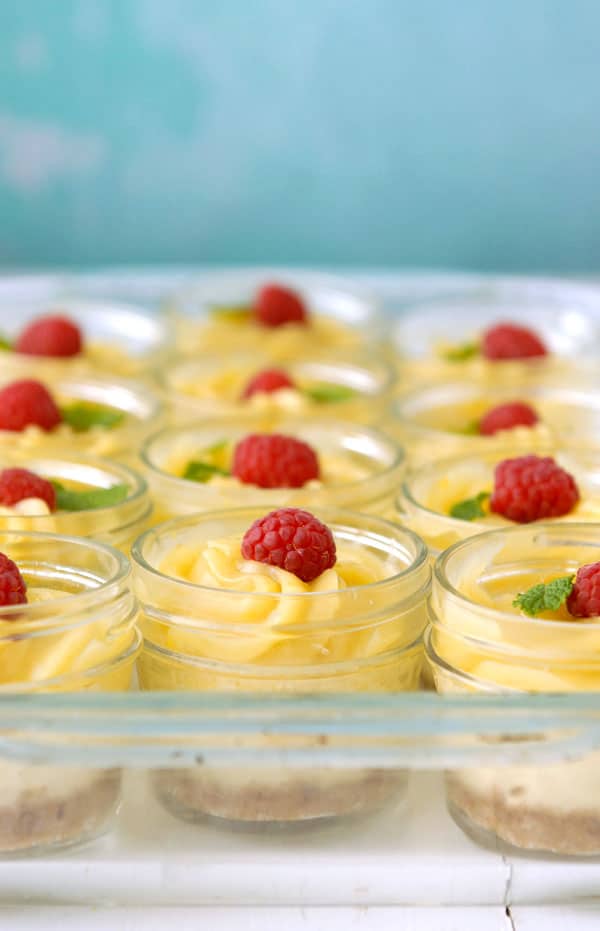 More Easy Desserts in Jars You'll Love:
If you've tried these Mini Mascarpone Key Lime Curd Cheesecakes in Jars or any other recipe on BoulderLocavore.com please don't forget to rate the recipe and let me know where you found it in the comments below, I love hearing from you!
You can also FOLLOW ME FACEBOOK, TWITTER, INSTAGRAM and PINTEREST to see more delicious food and what I'm up to!
How to Make Mini Mascarpone Key Lime Curd Cheesecakes in Jars:
These mini cheesecakes are made with both cream cheese and mascarpone cheese giving them a creamy, sweet and tangy flavor that compliments the tangy Key Lime Curd beautifully. I love having a bit of citrus after a meal to cut through the heavy feeling from richer foods.
Nutrition Facts
Mini Mascarpone Key Lime Curd Cheesecakes in Jars
Amount Per Serving
Calories 313
Calories from Fat 153
% Daily Value*
Fat 17g26%
Cholesterol 93mg31%
Sodium 211mg9%
Potassium 108mg3%
Carbohydrates 33g11%
Protein 6g12%
Vitamin A 565IU11%
Vitamin C 6.2mg8%
Calcium 111mg11%
Iron 0.6mg3%
* Percent Daily Values are based on a 2000 calorie diet.