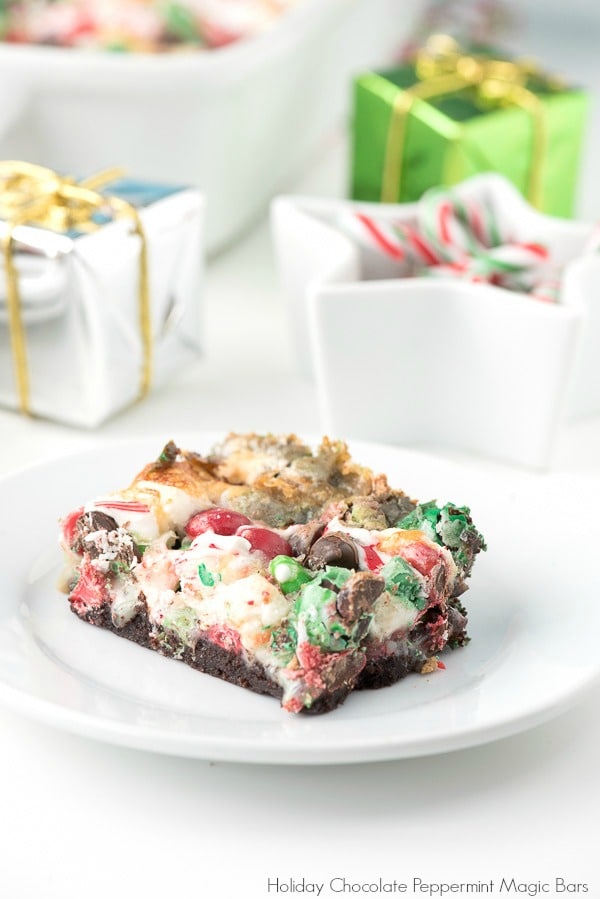 Do you have a favorite Christmas movie? I love a number of them but will admit after seeing 'Elf' with Will Farrell there was no turning back for me. It is hands down the movie I can't wait to watch each holiday season.
Besides his ever jubilant outlook on life I think one of my favorite parts is his listing of the four major food groups: Candy, Candy Canes, Candy Corn and Syrup. Tossing out the candy corn, that sort of is what takes over our counter tops on baking racks for December, as well as the noshes at holiday and school parties, isn't it? Fortunately I have not attended any soirees where they serve pasta tossed with maple syrup as he did!
As much as I love a good tried-and-true holiday cookie, I sort of love a bar more. To me a bar is a holiday sweet that really man's up with a sturdy constitution, packing a punch of flavor delivered in a chewy, gooey texture.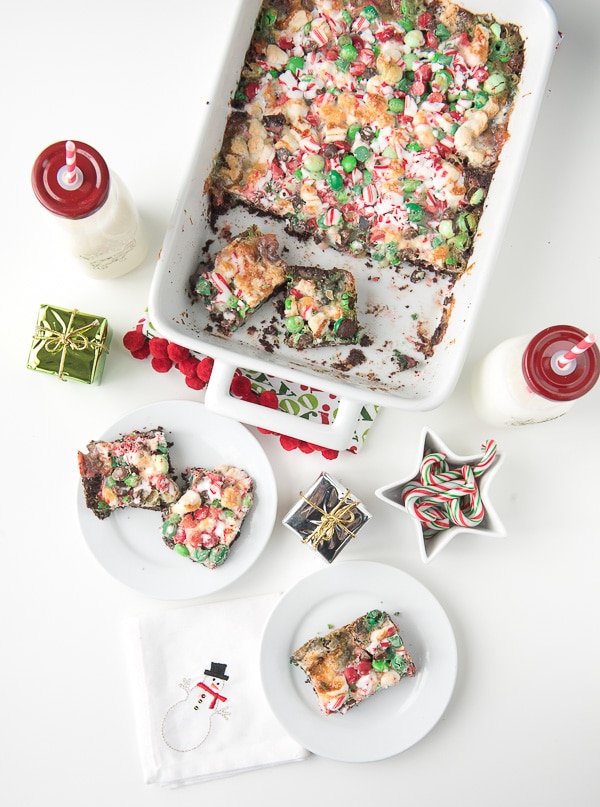 As with many families it is a holiday tradition to bake for Santa on Christmas Eve in the Boulder Locavore household. We love trying new recipes each year. We do have our favorites however. Anyone for Peppermint Bark? Couldn't be easier and no one would ever know. Forgotten Cookies were something my Grandmother made every year and I thought they were magical. I now know they are meringues with nuts and chocolate chips that are put into a warmed oven turned off to sit overnight. I loved waking up early and opening the oven to find them perfectly crisp and delicious. For a festive sipper to accompany cookie decorating, try a nice mug of Wassail (and it can be served spiked if one is so moved).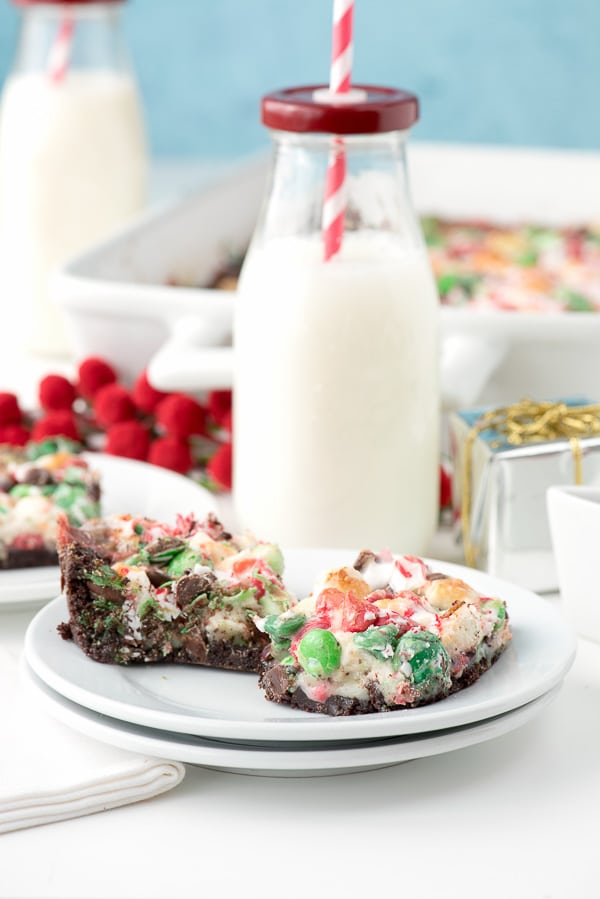 These Holiday Chocolate Peppermint Magic Bars are sure to become a new favorite. With a theme of chocolate and mint, the bars are layered full of rich chocolate, mint, marshmallow with a fanciful appearance thanks to the colored M&M's. They satisfy any sweet tooth and despite not having any candy corn or syrup, I feel sure they'd get a big thumb's up from 'Elf'.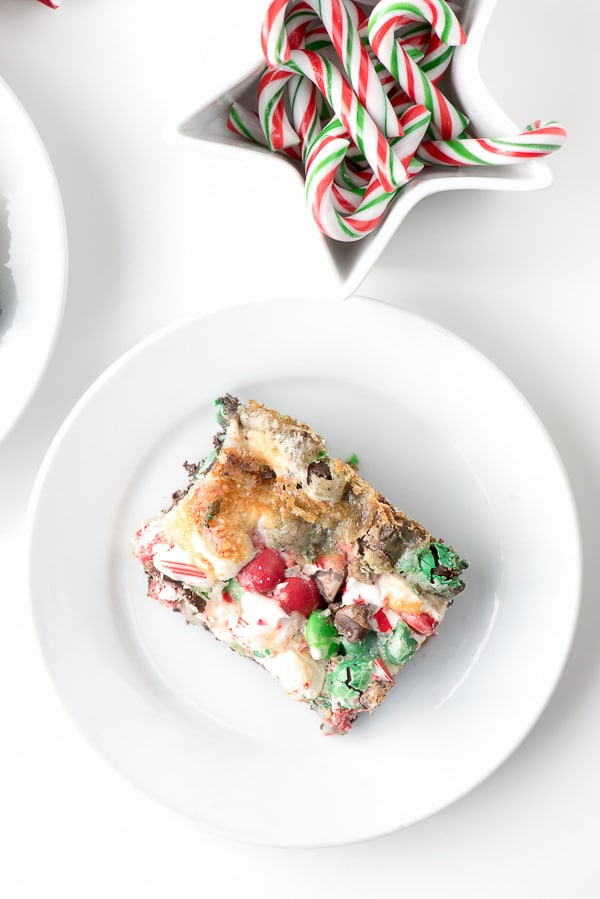 This post is a tad short but I'm working on an extra special project I can't wait to share with you Sunday! Please hop back for some inspirational holiday cheer.