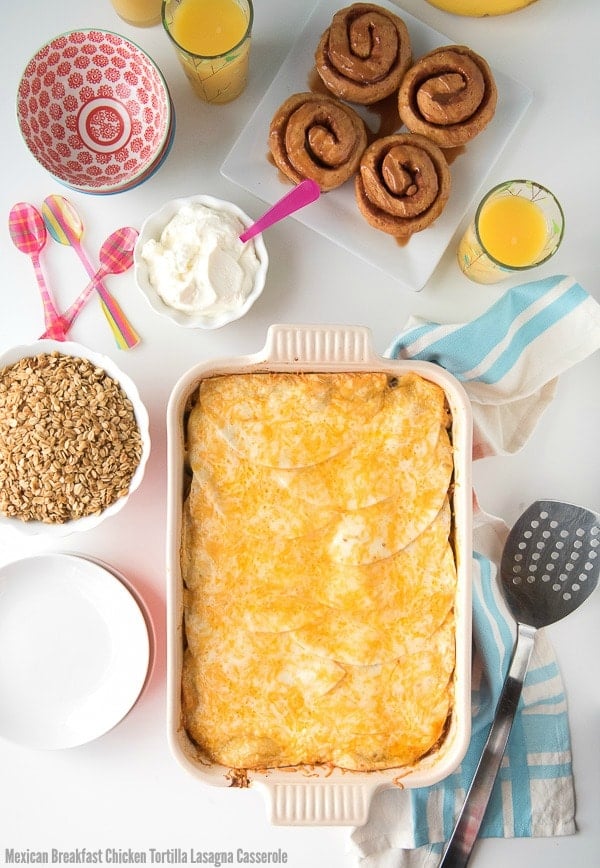 Happy December! It snuck up on me and was a bit like running into a brick wall. As quickly as the turkey leftovers are finished up, it's time to think about holiday shopping, festivities and entertaining. Whether it's hosting a party leaving little time for creative cooking the day following or the 'what do we make for breakfast?' when house guests are visiting, I'm always on the prowl for a simple, filling breakfast or brunch dish in December.
I personally love a protein dish for breakfast but I've learned not everyone is up for eggs in the morning. They are perfect however for a dish that stays with you especially if getting out for a day of holiday shopping or sightseeing.
I learned a little trick a number of years ago when a relative was visiting. She just couldn't abide by eggs for breakfast however, combined with come cheese and salsa and it was another story. I too love anything with Mexican food spices especially for breakfast. AND I love a breakfast casserole for this time of year. One serving really does fill the bill without requiring standing at the frying pan whipping up a la carte orders of eggs or omelets.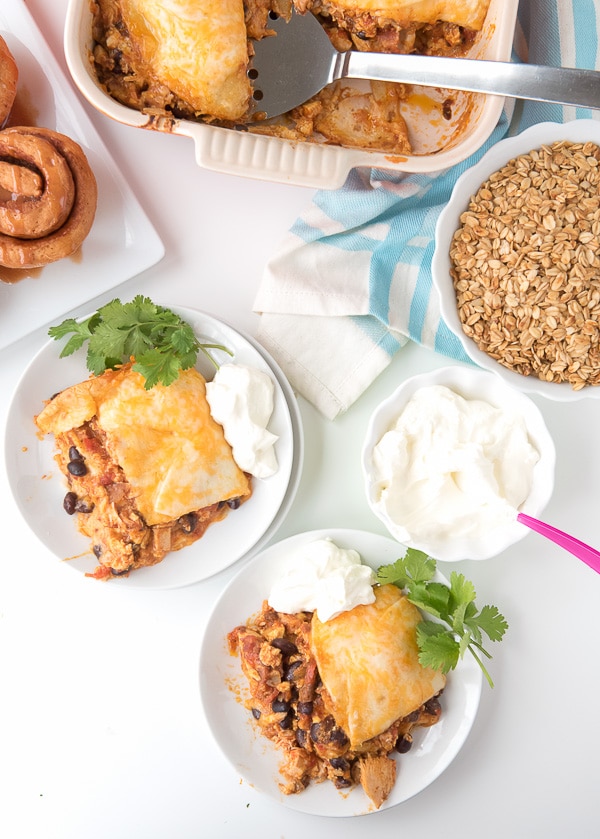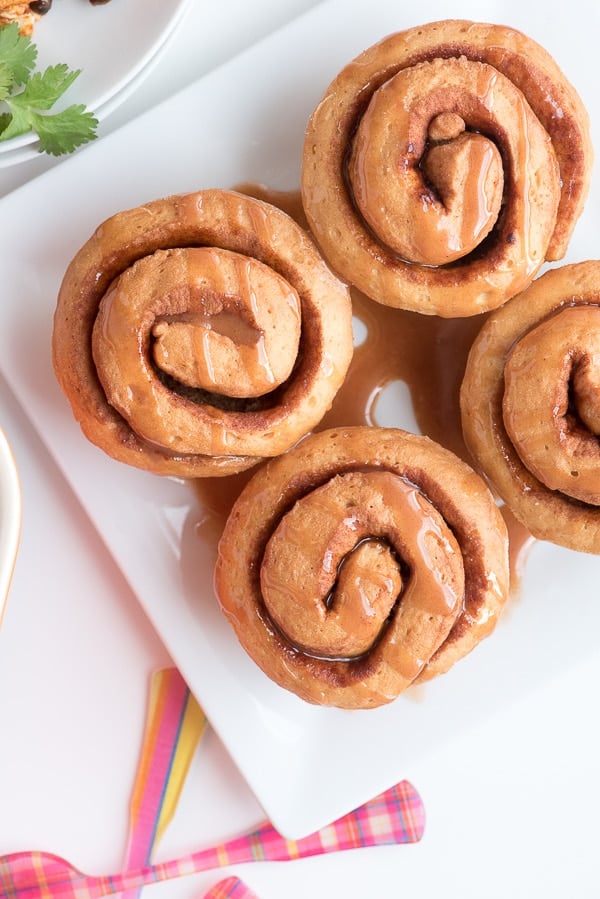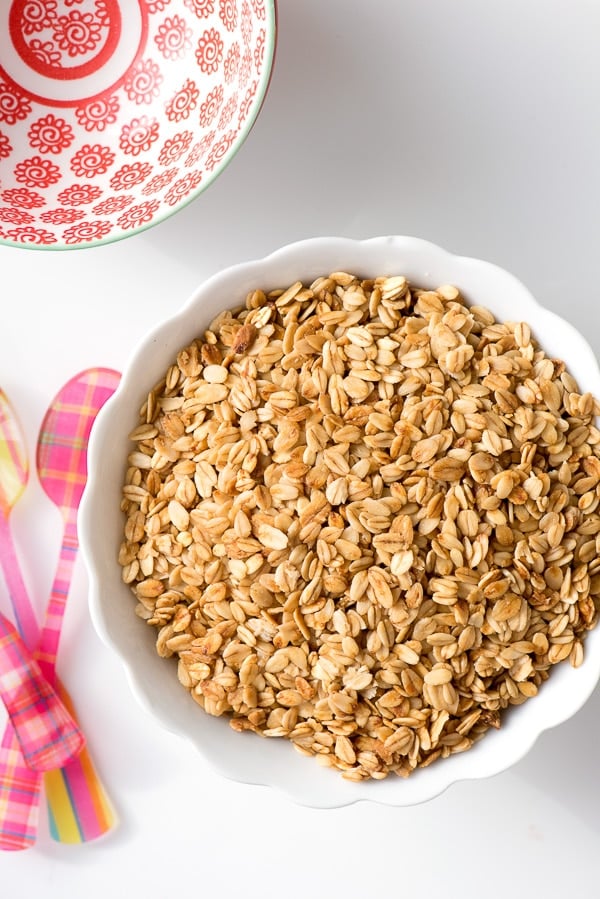 This year I was determined to create something filling, flavorful and with a good boost of protein for sustained energy. Mexican Breakfast Chicken Tortilla Lasagna Casserole is a mouthful to say, but better yet, it's a mouthful to savor! Layers of soft tortillas, chicken, eggs, bacon, black beans, cheese, spicy enchilada sauce and more makes it not only coveted for breakfast or brunch but really any meal.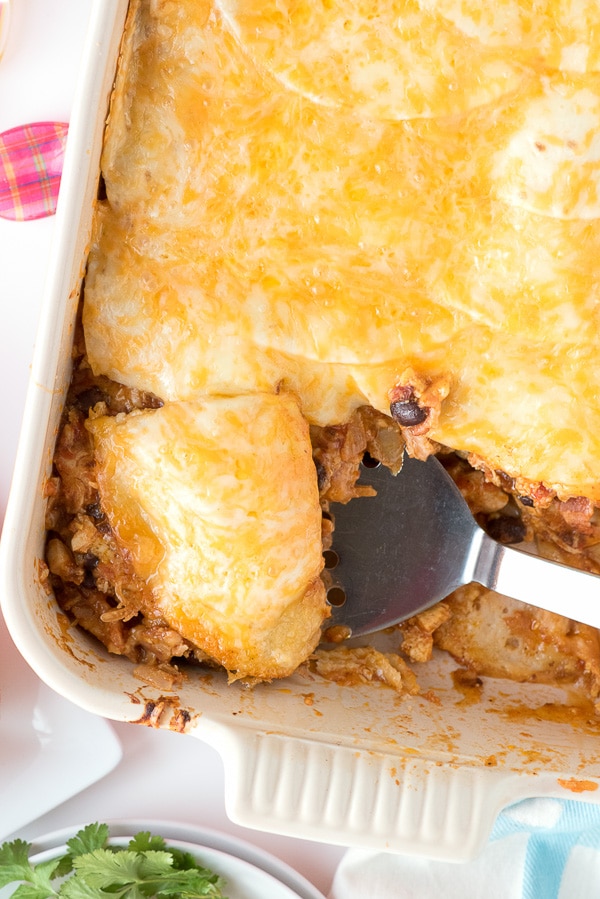 I love a make ahead casserole and though this one is not, it's made easier by the use of store-bought rotisserie chicken as an option, canned beans, sauce, prepared grated cheese and tomatoes. You'll love the cheesy layers of soft tortillas, meat, beans, chicken and the spicy enchilada sauce. It is a great surprise for family breakfasts this holiday season and beyond!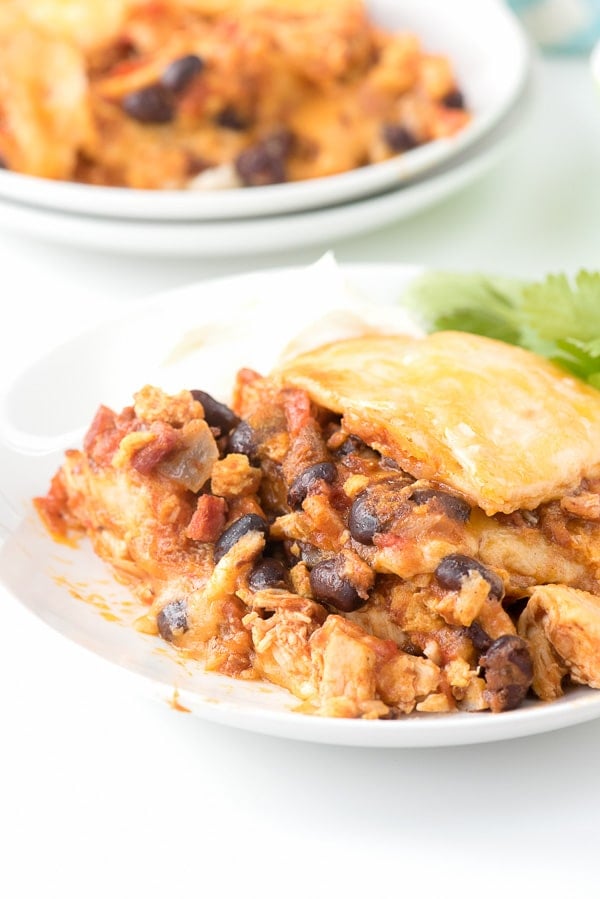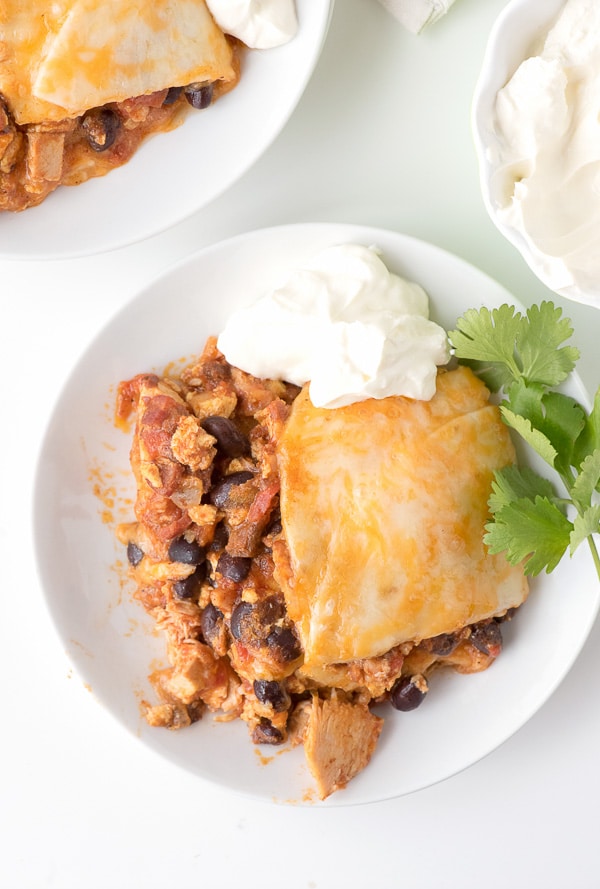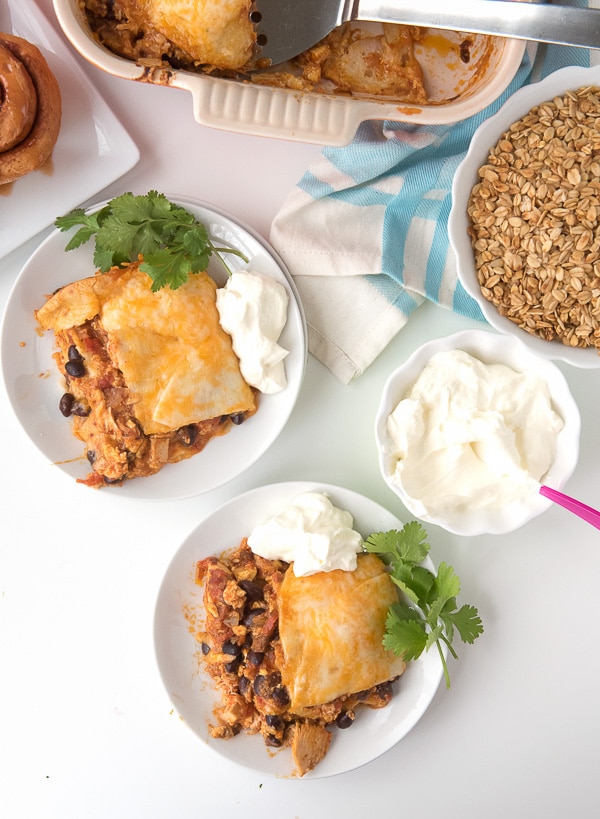 This post is sponsored by Udi's Gluten Free.