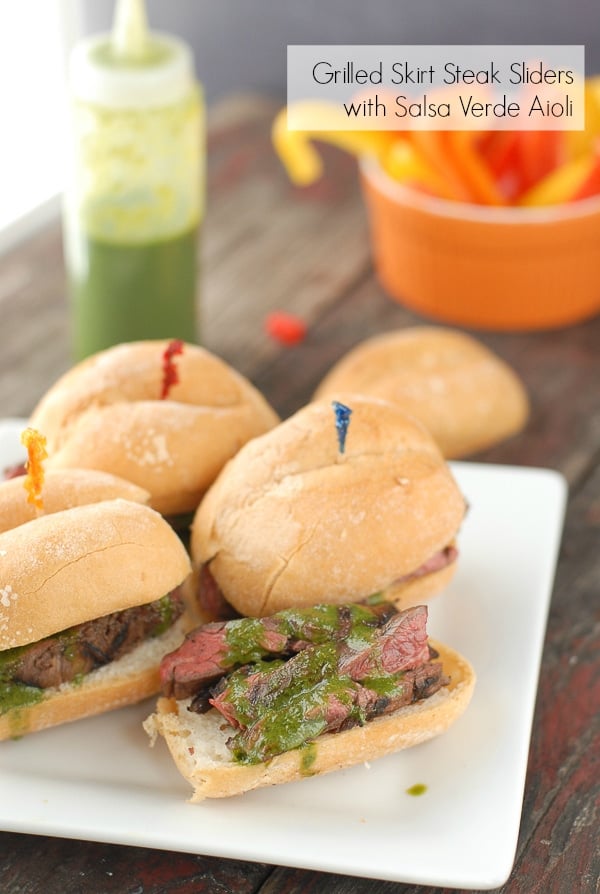 I've been overcome with some great Game Day recipe ideas this week and I can't wait to share them with you! We all know no football gathering is complete without a good ooey-goey dip and hopefully you'll agree the Green Chile Bacon Cheeseburger Dip I posted earlier this week fills that bill. Mini Taco Meatballs add some flavorful flair to the menu too being both quick and easy to make, and easy to eat with their mini size.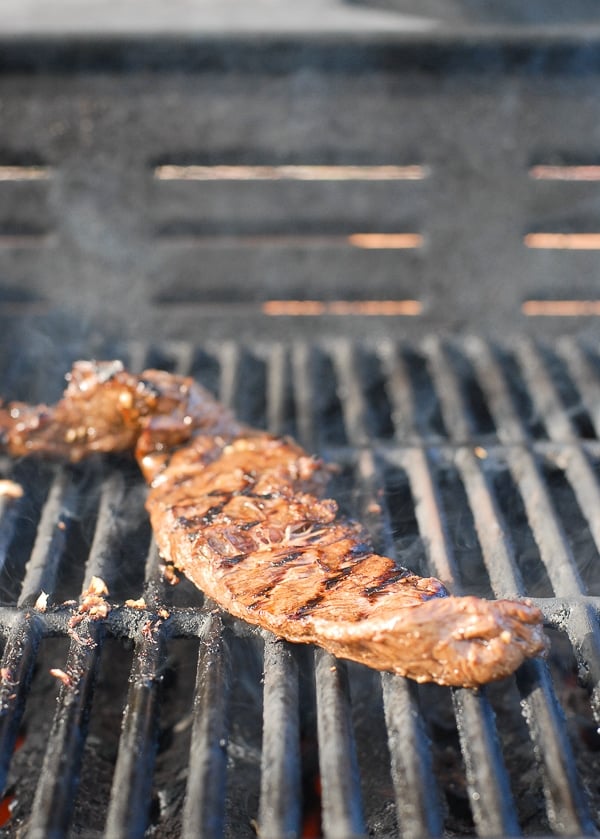 Today I'm on to mini sandwiches. My kids who are front row taste testers for all I make were having a discussion about the football food menu for Super Bowl viewing. My youngest did not understand why the food had to be 'small' (earnest questions while lapping up the Cheeseburger Dip). My daughter, the elder, explained that there are many options when filling out a menu for an event like this so having smaller sizes allows tasting of everything without filling up too fast. Smart teen.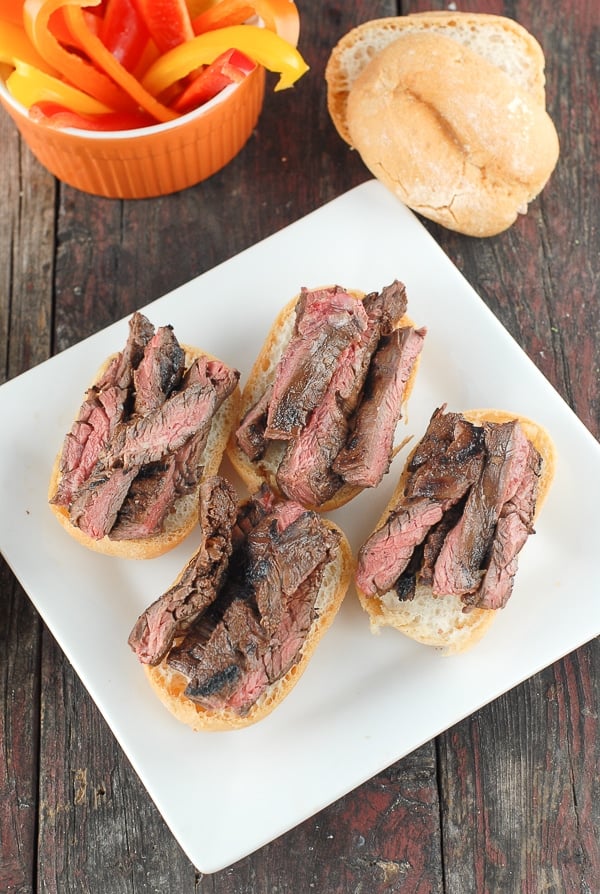 I personally don't love a big sandwich anyway. I find myself getting full way to fast. So these Grilled Skirt Steak Sliders with Salsa Verde Aioli are perfect for me any day. I'd rather have a little of a few things than a Mac Daddy portion of just one thing. Being gluten-free I made the sandwiches on gluten-free dinner rolls and loved every bite.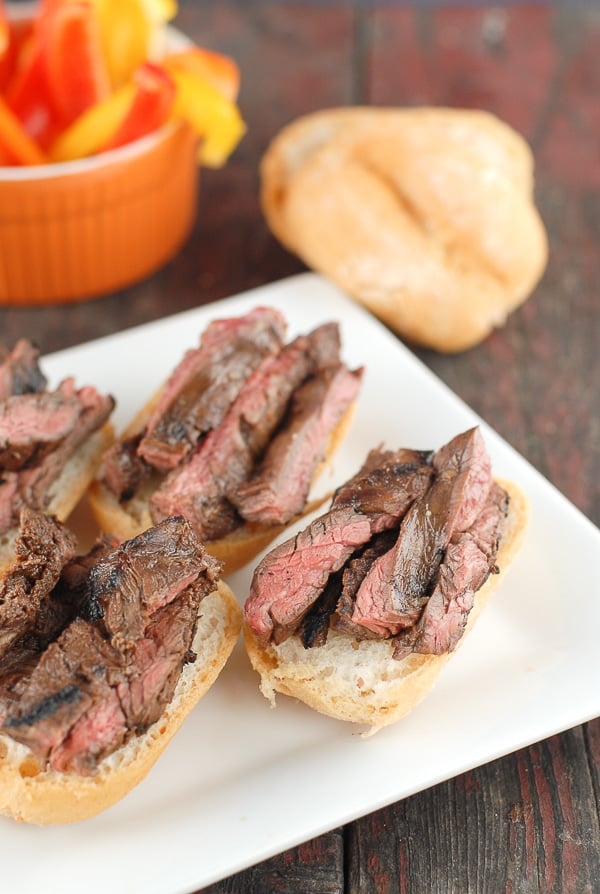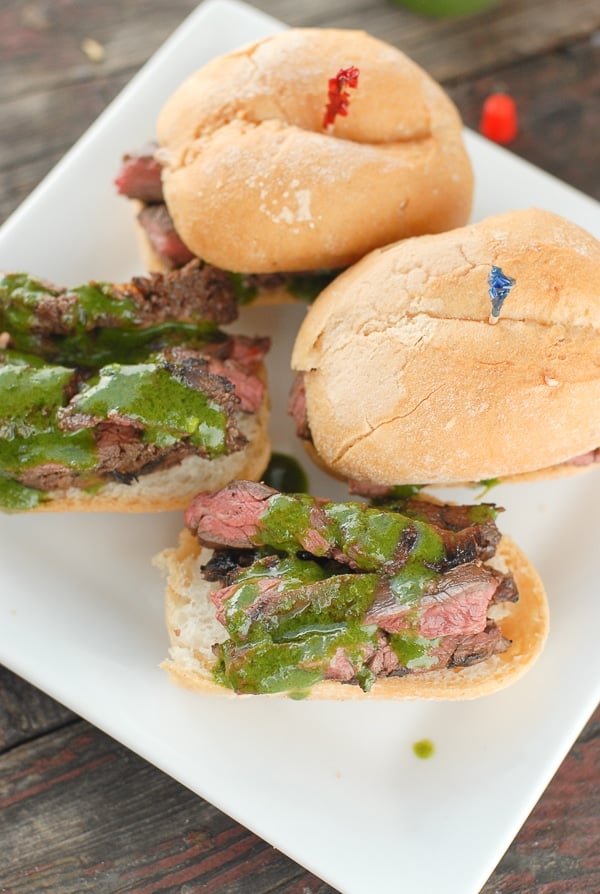 Skirt steak is an interesting cut of beef. It's very thin, bearing high flavor but can become chewy if not cooked properly. It needs to be grilled (I'd recommend a gas grill so the temperature can be better controlled) or cooked in a very hot cast iron skillet. It's cooked hot and fast, then allowed to rest before slicing it. Since it comes in very long strips, I've found cutting it twice works best. The first cut is with the grain into about 4-inch pieces, and then cut a second time into strips against the grain as is recommended. It's a steak that should be cooked to medium-rare, not well done, to keep it from becoming tough and overly chewy. It's essentially seared on each side for two minutes, allowed to rest for 10 minutes and ready to eat.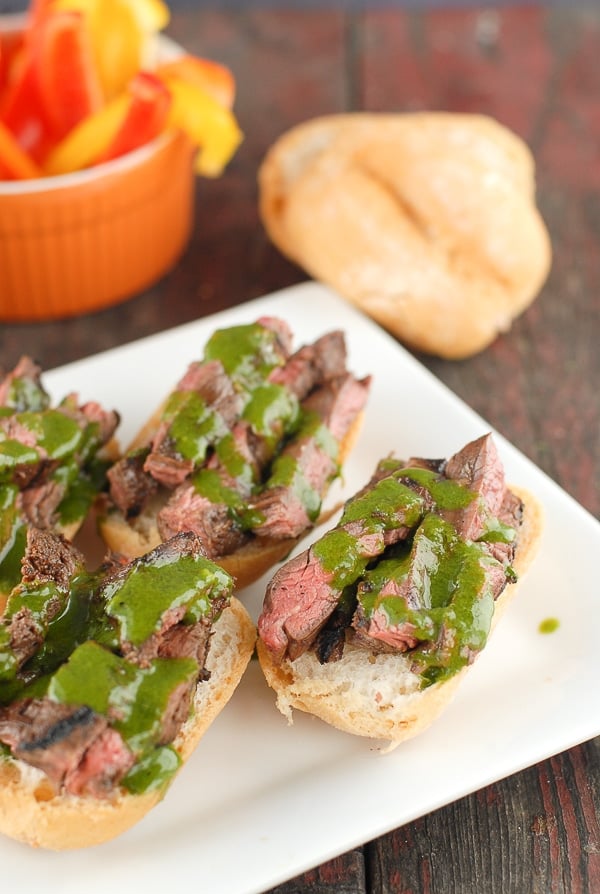 The other motive I have when preparing a broader menu for an event is fast preparation with a great end result. The steak marinates for 1-4 hours, cooks and rests in 14 minutes and the Salsa Verde Aioli can be whipped up in a blender in minutes. The flavors are fresh, and the grilled meat is sensational.