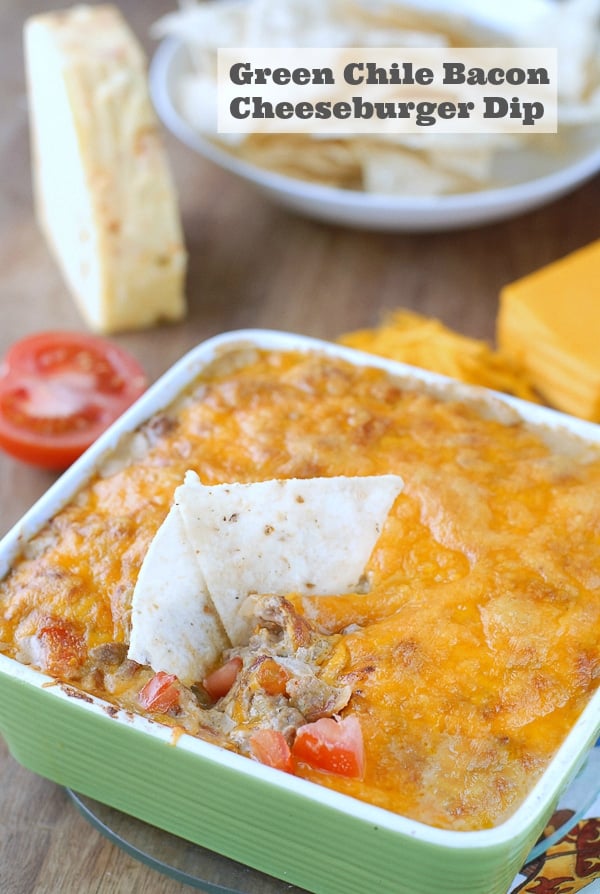 I do love a good dip and though I don't eat dips often, when I want one it must be bursting with mouth-watering flavors. Despite filling my days with green smoothies, simple seasonal soups and lean protein, I've had sinful thoughts of a dip for some time and Super Bowl season is the perfect time to unleash the wickedness: Green Chile Bacon Cheeseburger Dip. Yup, I'm making no excuses. It's not for dieters (though I have a few tricks to keep it skinnier). This dip is full of coveted flavors in a scoopable form.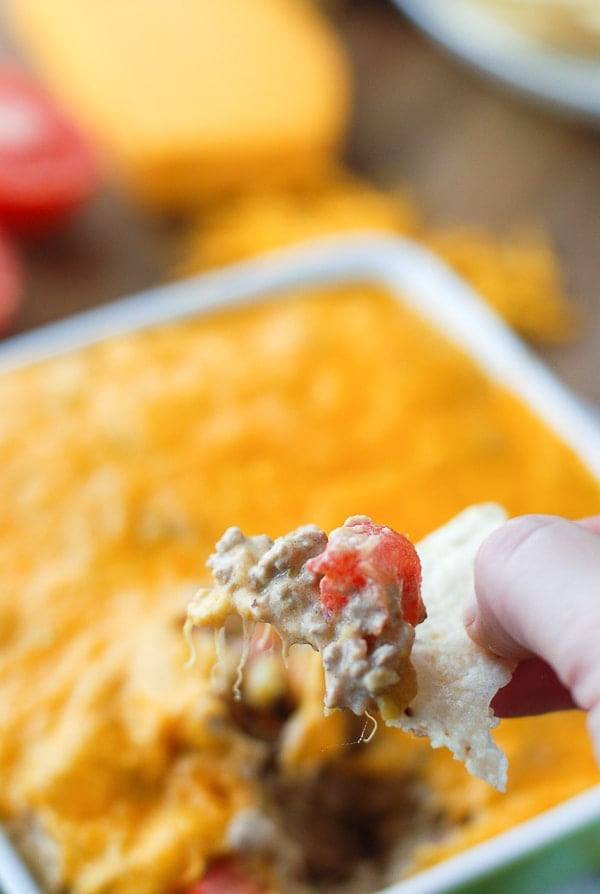 I've had a number of reader requests for football food recipes and this seems to me to hit the mark. Food that's relaxed, unpretentious, easy to share and comforting. Big, bold flavors that aren't prissy about sitting out during hours of tense game play. I will add I made this to serve during the Playoff games last weekend and our local team is now going to the Super Bowl. I'm not saying it's also 'magic dip' just sharing the coincidence!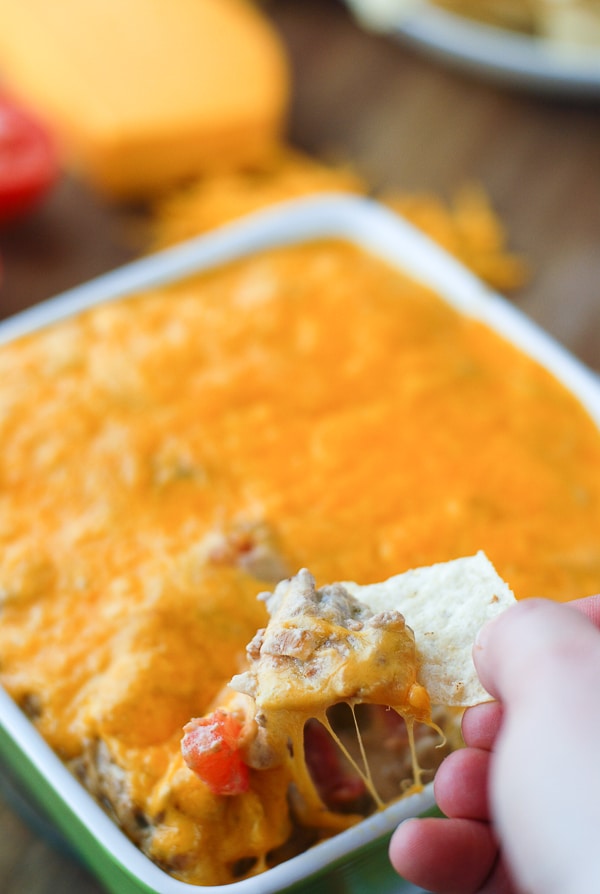 As the name suggests, this dip is substantial. It's slightly creamy but definitely delivers all the key flavors one loves about this type of Southwestern burger. Perfect dipped with tortilla chips. I feel confident it will be a star at your next gathering.