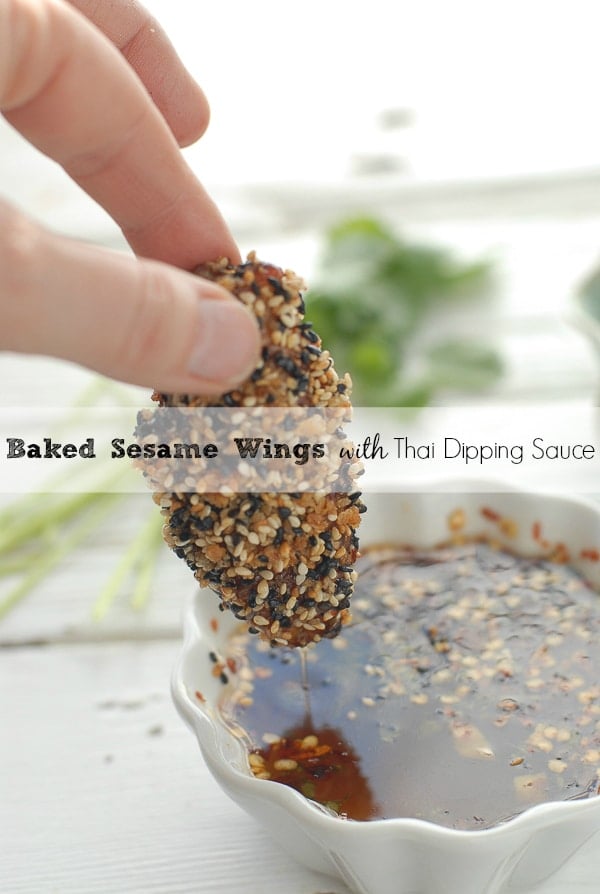 'Wings' are a quintessential food for watching football and frankly appreciated most anytime I've found. And though I love Hot Wings (they were what I craved madly when pregnant with my second child), I strive to make things that are unexpected along with the old favorites.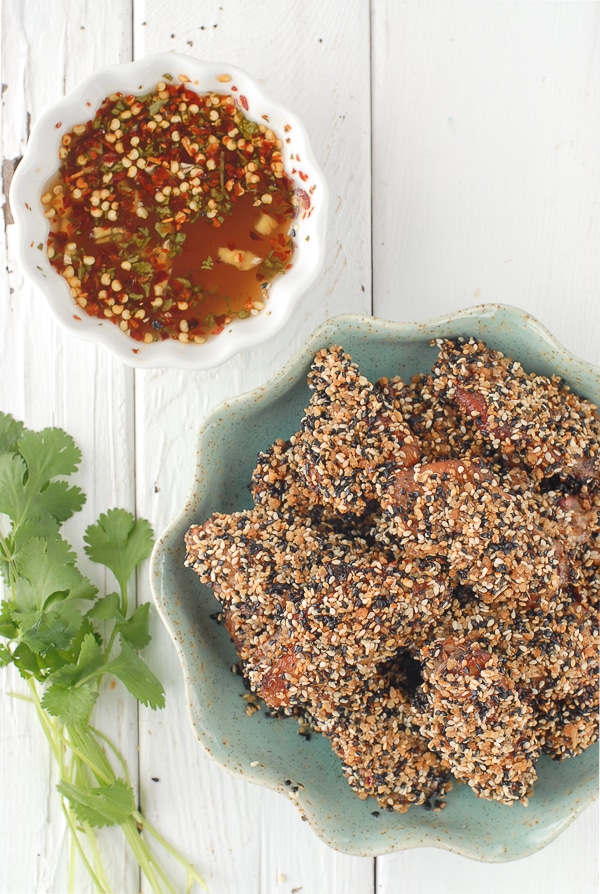 I wanted to make a wings recipe in anticipation of the Super Bowl and am not sure how I found my way to Sesame Wings. I love the flavors of sesame oil and seeds, especially when the seeds are toasted. Baking the wings lends itself to a nice crunchy coating as well as being forgiving to New Year's Resolutions pitted against high calorie gatherings!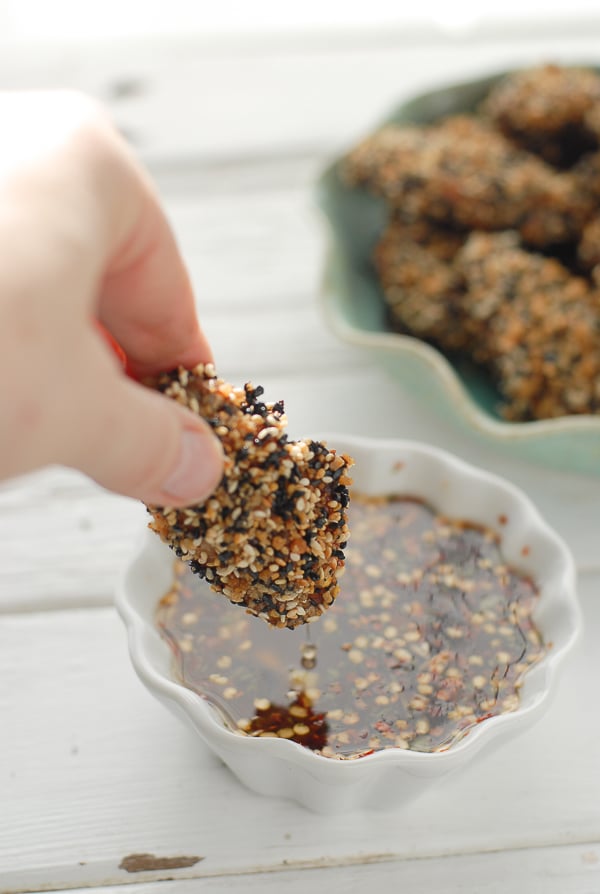 This summer my husband created a recipe for Grilled Thai-Style Chicken Thighs with Sweet-Spicy Dipping Sauce which was very happily embraced by many readers. It is a delicious recipe, rich with interesting but light flavors, and the tangy-spicy dipping sauce is truly to die for. I've reprised the dipping sauce for this wings recipe though used Rice Wine Vinegar which is a bit less tangy allowing the full flavor of the sesame coating of the wings to shine through!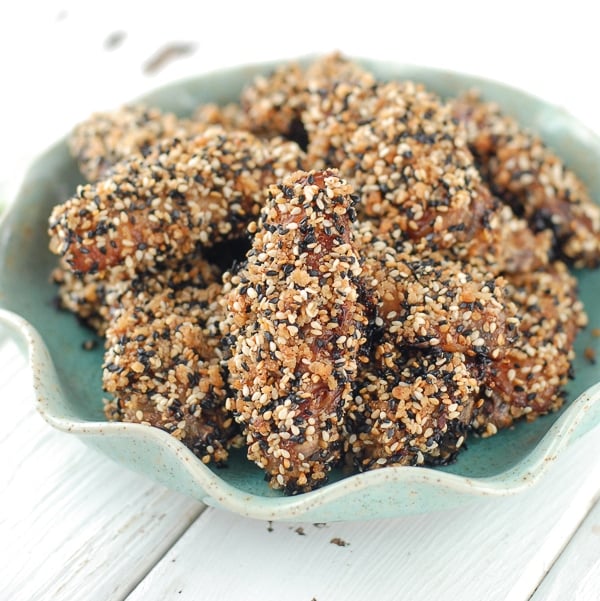 As with all wings, these are messy. They are the definition of finger food. A unbridled celebration of not using silverware. Some of the seeds will come off. But if you feel about them as my taste testers did, you won't even think about that. You'll just grab another napkin and another wing!