Going to the spa isn't the only way to get beauty benefits! Here are some wonderful DIY Home Spa Treatments for Mother's Day that kids can do themselves! They are affordable too.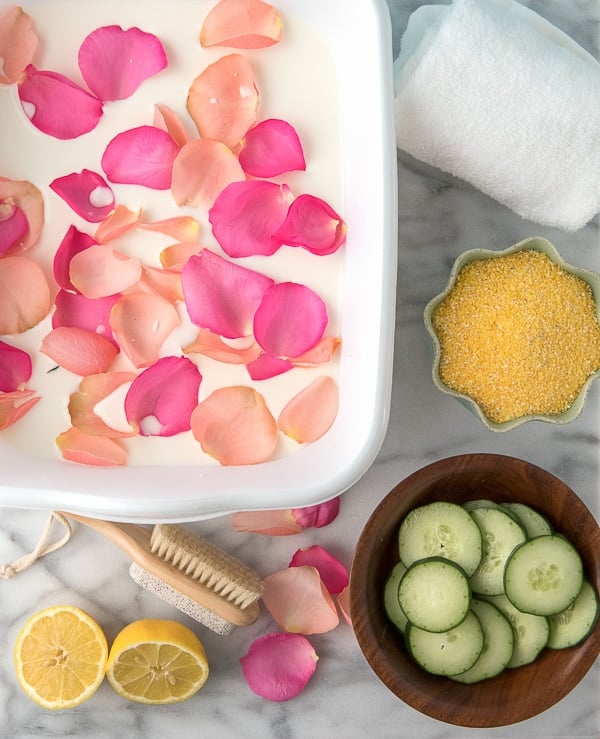 Mother's Day is undoubtedly my favorite holiday of the entire year.
Sure I love the festive family holidays like Thanksgiving and Christmas, the sweet sentiment of Valentine's Day, barbequing with family and friends for July fourth, but Mother's Day feels like a day that's all mine.
Mother's Day is truly the only day of the year that I feel I am given a license to take the day off. Even more than my birthday somehow, Mother's Day feels to bear no expectations other than for me to enjoy myself and my family.
My favorite Mother's Day was one a few years ago when my son was 9 years old (and my daughter was 13).
I was sent to my room (no I had not been naughty!) and some time later I noticed a chocolatey smell rising from the kitchen to the second floor where I was watching a movie.
My son had wanted to bake something for me, and had Googled 'gluten-free recipes kids can make themselves', found a cookie recipe and made them with my husband's help.
I thought it was so resourceful and ingenious.
My daughter had used an American Girl mini food cookbook to make some treats like faux watermelon sliced made using a citrus rind, Jell-O and mini chocolate chips. The entire effort made my heart sing.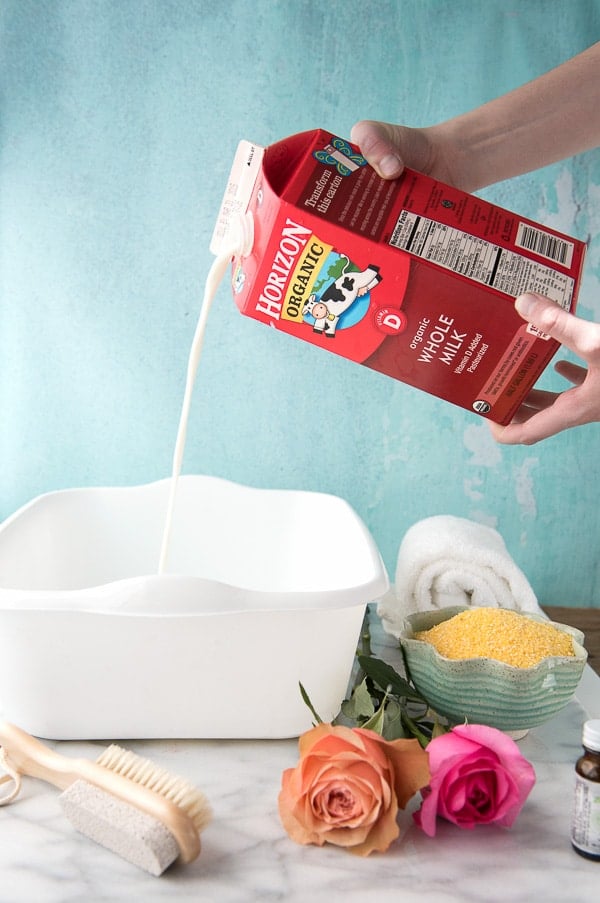 In the spirit of giving back to all the kids who will Google 'how to do a spa day for my Mom at home for Mother's Day' I have some fun ideas to share using natural products we all have at home.
Every mom loves some pampering and what fun to create a special spa experience for her without breaking the bank.
I really think kids feel such a sense of pride and gratification when they can do something for their mom by themselves and surprise her too (Dads, are you listening?!).
Any of these fun ideas will make for a special day to remember and even if you aren't a mom, these are great options for your own beauty regimen.
They are things I've learned about over the years from natural facialists or massage therapists that remind one that expensive products are not the only way to get a great beauty result or some relaxation!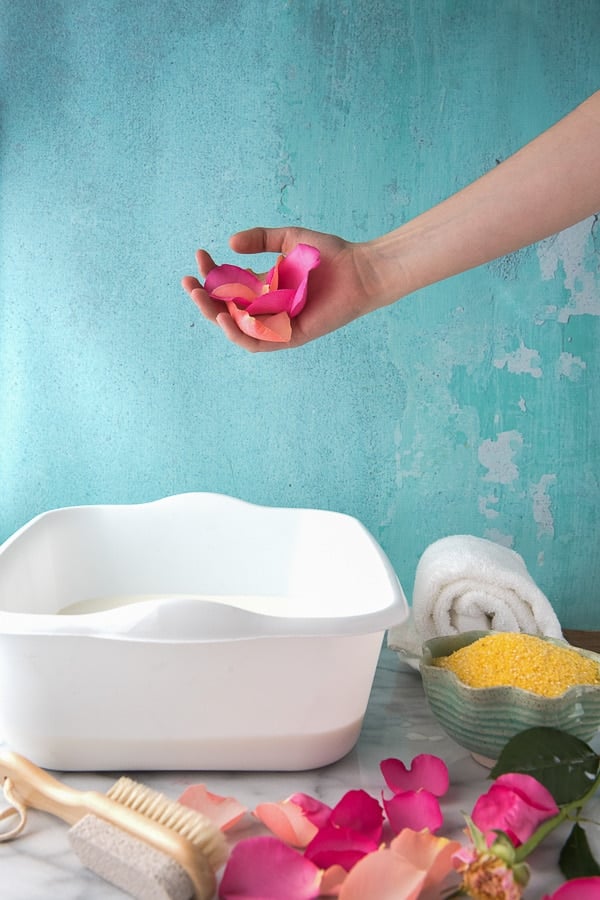 DIY Mother's Day Spa Day
Honey Facial
Honey
is naturally anti-bacterial and gentle to the skin making it a wonderful cleanser or nourishing mask.
How to Apply:
Apply 1-2 teaspoons of honey to a clean face and allow to sit on the skin for 10 minutes.
Moisten fingertips and rub in a gentle circular motion to help exfoliate the skin.
Allow the honey to sit 5 additional minutes and wash off with a clean

washcloth

.
Coconut Oil Hand Treatment
Coconut oil
is a wonderful oil to add to foods and for the body.
A simple moisturizing hand treatment is to coat the hands with coconut oil and then put on disposable vinyl gloves (powder free)which are sold in boxes of 100 for around $8 in most drug stores, home improvement stores or online.
Make the Treatment even Better! If you have a heating pad, that can be warmed up and placed over the hands to help the oil soak in. Remove the gloves after 10-15 minutes to find supple hands!
Lemon Elbow Treatment
Rough elbows a problem? Cut a lemon in half and rub each half on the elbows. With arms bent, the elbows can be placed in each half to sit while other treatments are going on too for extra help.
Cool Cucumbers for Tired Eyes
Placing cool cucumber slices on the eyes is known to reduce puffiness, help with dark circles and they are revitalizing and refreshing.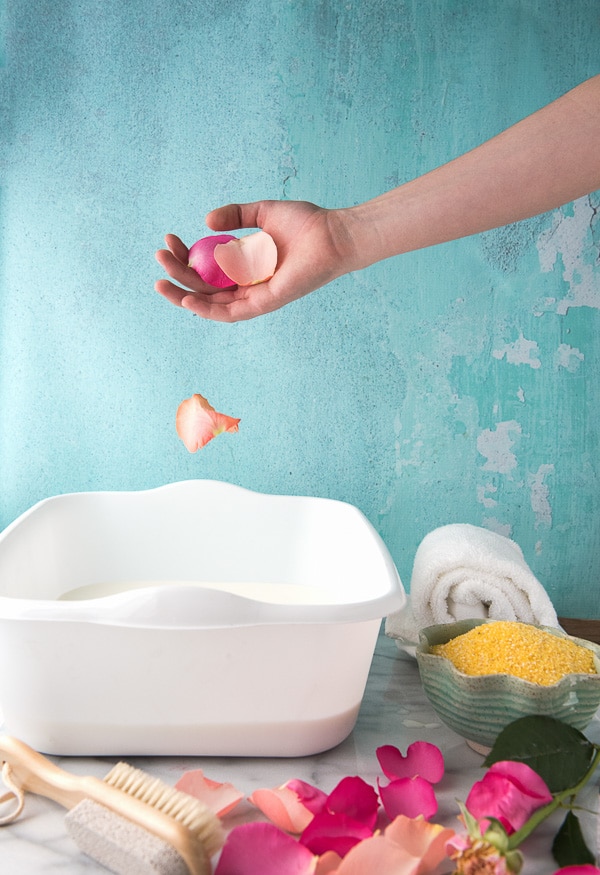 Rose-Scented Milk Foot Soak with Cornmeal Scrub
Soaking in milk baths dates back to Cleopatra and they've been revered through time as moisturizing treatment.
The lactic acid is believed to help get rid of dead skin while the fats moisturize.
Adding a few drops of Rose-scented essential oils and rose petals make the experience all the more special.
To follow up an exfoliating scrub of cornmeal which was traditionally used by the Native Americans to cleanse and exfoliate dead skin.
It is also very invigorating especially on tired mom-feet!
Printable recipe can be found at the end of the blog post.
Spa Water
Drinking fruit and vegetable infused spa-water is hydrating and relaxing.
The combinations are endless however some favorites are: cucumber and lime, mint, orange.
Simply place a few slices of your favorite fruit, vegetable or herb in a large pitcher of water or a large glass to serve as a relaxing drink during or after the spa treatments.
Plant-based Milk Smoothie
Another great refreshing drink option would be a plant-based milk smoothie.
A favorite of mine is a Banana-Peach Almond Milk Smoothie.
The smoothie recipe uses my favorite smoothie method too; using a frozen banana to make it like a creamy milkshake with no ice.
OR go for Green Smoothies! They are packed with great flavor and delicious flavors. Use your special mom's favorite ingredients!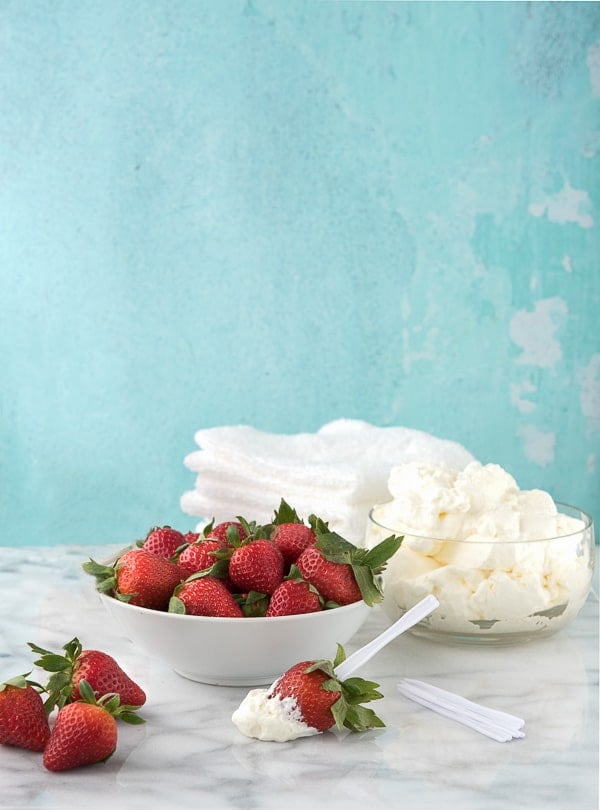 Whipped Cream and Strawberries
For a touch of simple decadence, have a bowl fresh strawberries and whipped cream for dipping!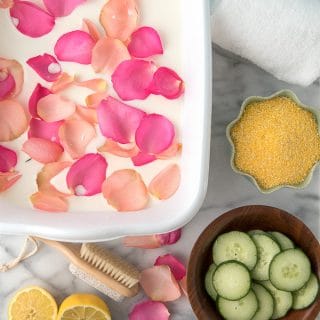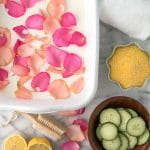 Rose-Scented Milk Foot Soak with Cornmeal Scrub
This easy homemade spa treatment really works to soften rough feet and exfoliate and moisturize them using regular kitchen pantry supplies!
Ingredients
A soaking container large enough to hold feet and ½ gallon of milk without spilling over

½

gallon

Whole Milk

Rose-scented Essential Oil

1-2

Roses

petals removed

1

cup

Coarse Ground Cornmeal

Coconut Oil

Clean Cotton Socks
Instructions
Warm the Whole Milk on the stove top or in the microwave (probably a job for Dad!). NOTE: The milk should not be boiling but comfortably warm as Mom will soak for about 15 minutes. Pour the milk into the soaking pan/container and add 2-3 drops of Rose-Scented Essential Oil and the rose petals.

After feet have soaked for 15 minutes, use a handful of dry cornmeal to scrub the feet focusing on any dry skin. Rinse the cornmeal off in the milk bath, and then with clear water from a second container of warm water or with washcloths.

Coat feet with Coconut Oil and dry clean cotton socks to allow the coconut oil to be absorbed.