Cuban black beans and rice is an easy, flavorful side dish or perfect for a rice bowl layered with some protein and vegetables. One bite of this authentic Cuban black beans and rice recipe and you'll be hooked!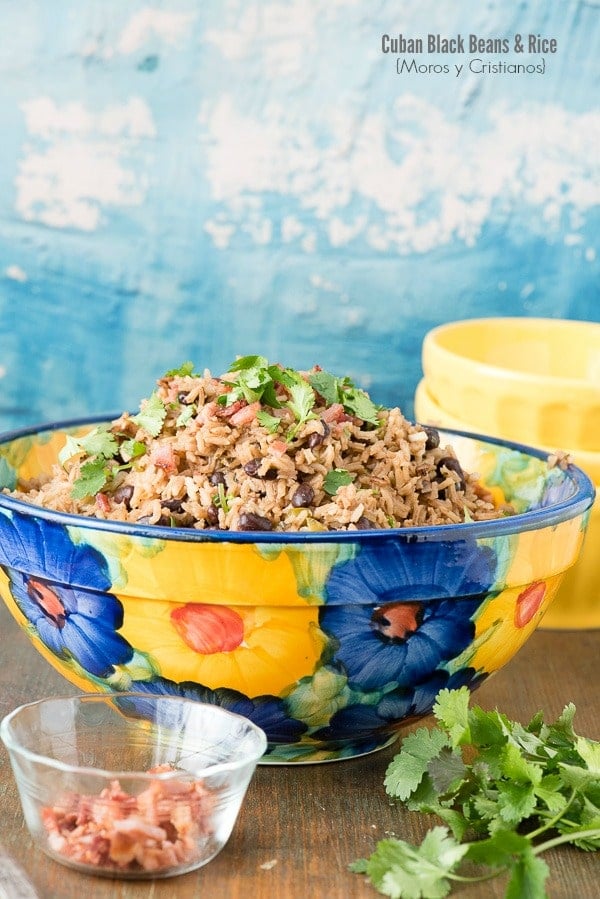 The other day I was making a large pot of Gallo Pinto, Costa Rican beans and rice (a typical staple for breakfast there) and flashed on a Cuban restaurant I used to go to for lunch years ago when living in California. A coworker took me there for the first time and it may have been the first time I'd had Cuban food.
The place was a bit of a hole in the wall (which I loved) and I recall getting a plate of chicken, fried plantains and black beans and rice. It was plate rich with distinct flavors, spicy, sweet and tangy, leaving me feeling I'd traveled to another land over the noon hour.
History of Cuban Black Beans and Rice
With this thought hanging in my mind I did some research on those Cuban Black Beans and Rice, feeling it similar to Gallo Pinto and wanting to whip up a batch of them. The Cuban version, Moros y Cristianos, is symbolic of Spanish history; the black beans represent the Muslim Moors and the rice represent the Christians. Cooked together they absorb the flavors of the dish and the beans lend color to the white rice.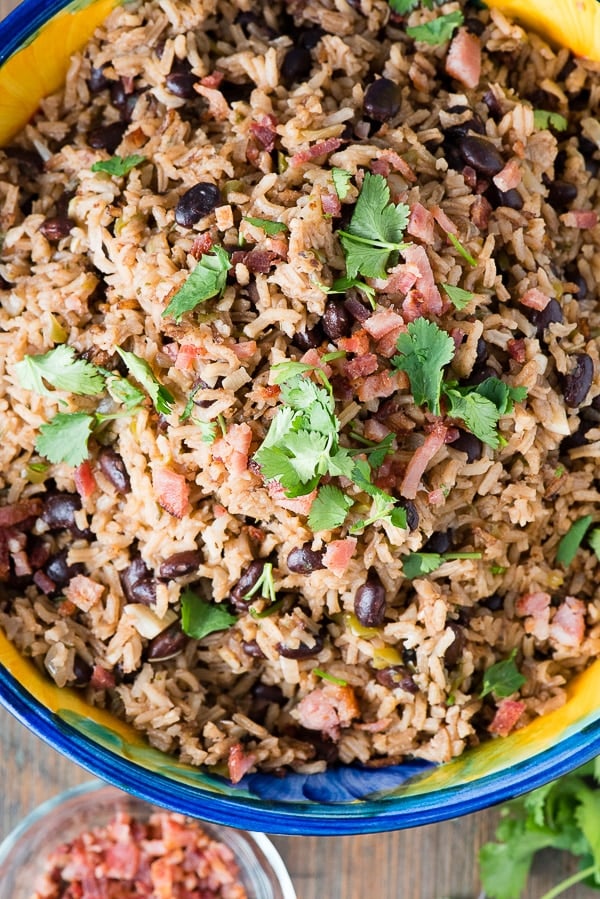 Bean and rice dishes can be found in most cultures. A popular one from the U.S. is Hoppin John which uses black eyed peas and rice. Said to deliver good luck if eating it first thing on New Year's Day, Hoppin John undoubtedly has African roots that originally brought it to America. Beans and rice combine make up a whole protein so it's a filling combination that is usually very inexpensive to make as well.
Moros y Cristianos is a flavorful recipe that makes a hearty side dish for most meals. Add it to grilled or roasted meats for something a bit out of the ordinary! It inspired another full meal recipe for Cuban Garlic Chicken Bowls with Beans & Rice, Fried Plantains and mojo sauce. Doesn't that sound great?
Pair it with a Peruvian Pisco Sour cocktail for a light, refreshing sipper!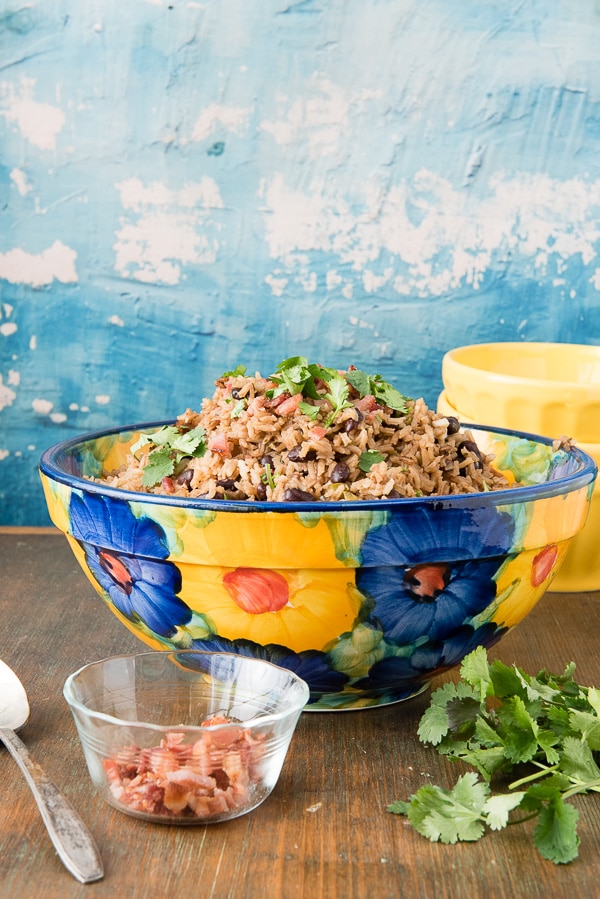 Helpful tools for making Cuban Beans and Rice:
Another Rice and Bean Recipes You'll Love:
If you've tried these Cuban Rice and Beans or any other recipe on BoulderLocavore.com please don't forget to rate the recipe and let me know where you found it in the comments below, I love hearing from you! You can also FOLLOW ME FACEBOOK, TWITTER, INSTAGRAM and PINTEREST to see more delicious food and what I'm up to!
How to Make Cuban Black Beans and Rice:
[wprm-nutrion-label]