Need a simple, healthier version of crispy Fried Chicken that is just a bold with flavor? This recipe is for you! Quick to make, crunch on the outside, moist on the inside with great flavors of coconut, pecans and corn flakes!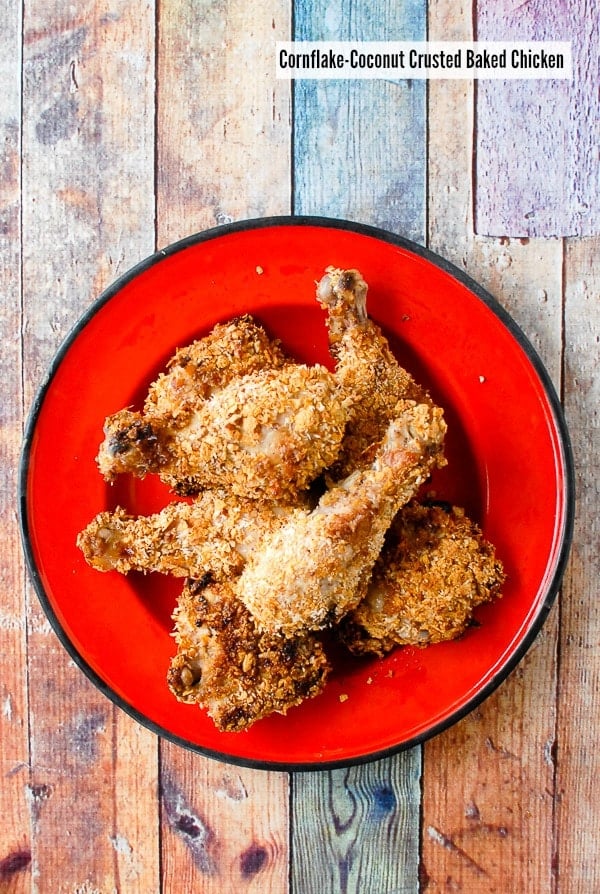 School is starting again this week and my mind is wandering toward creating some new 'fast and flavorful' dishes for my weeknight dinner arsenal. Recently we were taking a walk past a place serving fried chicken and one of my kids commented on missing fried chicken (buying it prepared) since becoming gluten free. We don't really eat deep fried foods often (though enjoyed some exceptions this year with Black Eyed Pea Fritters with Hot Sauce, Churros and Mini Jalapeno Corn Dogs) and I wanted to create something with the crust of fried chicken but baked instead.
Realistically our school year meal routine has to be easy. Recipes requiring low preparation yielding high reward are what I seek. For this recipe I prepared buttermilk brine with sweet onion, garlic and something I'm mad about, Sweet Chile Sauce.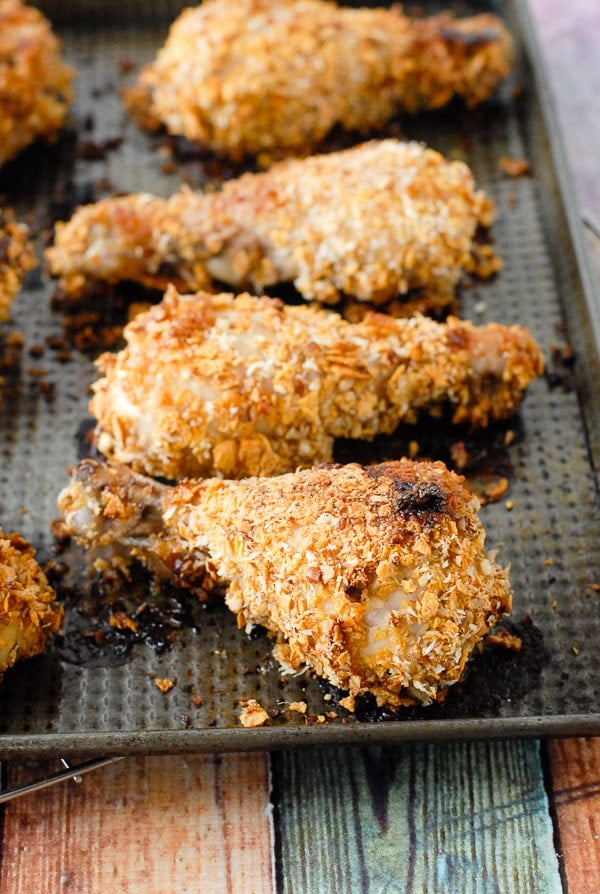 Soaking chicken in buttermilk before frying is a traditional method of tenderizing the chicken. The chicken is then dredged in a mixture of crushed cornflakes (gluten free for me), unsweetened shredded coconut and pecans and baked!
The chicken is crispy and crunchy on the outside and fabulously moist on the inside. The mixture of the cornflakes, coconut and pecans make a perfect crust with unexpected flavors. It is the perfect substitute for fried chicken, healthier without the oil and completely delicious!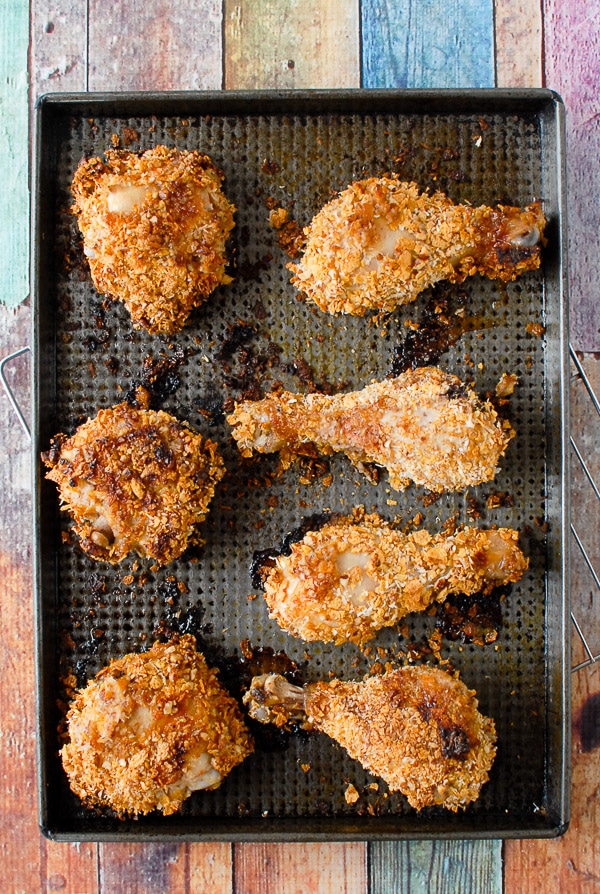 Though it marinates for 24-48 hours, the actual preparation is simple and quick. I prepared the marinade in the afternoon of one day and baked the chicken the following evening. The entire preparation took about 20 minutes leaving lots of time for other things! This is a sure hit for Back-to-School or anytime an unexpected dish is desired and no one has to know how little effort it takes!
This delicious recipe was originally published in August 2013 and has been updated in 2016.