Mini Jalapeno Corn Dogs and Corn Dog Bites are a spicy twist on the traditional well-loved corn dog recipe. Can be made with regular flour or gluten-free!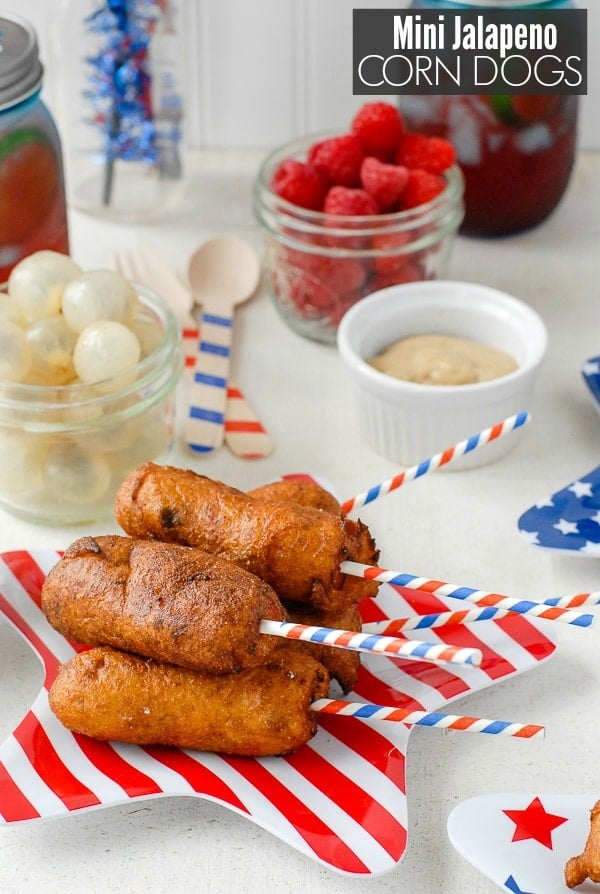 When thinking through Americana dishes to reinvent in celebration of Fourth of July, the Corn Dog was something that sprang to mind immediately. At any amusement park, ball game or County Fair one can smell the mix of deep frying, and sweet, corn dough wafting on the breeze beckoning diners to sample the quintessential summertime dish.
Origins of the Corn Dog Recipe
The exact origins of the corn dog are slightly elusive. They showed up on the food scene in the U.S. in the 1920's, becoming popular in the 1940's with a patent granted in the late 1920's covering all fried foods on a stick.
A number of early vendors of beachside stands and State Fairs claim invention for the iconic battered dog on a stick but no true accreditation has been proven.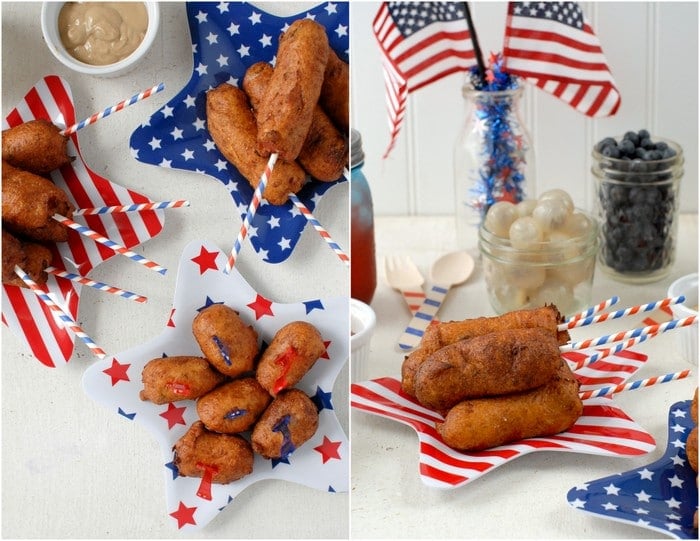 My most fond recollections of the corn dog were from a job I held in college at the Santa Cruz Beach Boardwalk, one of the last seaside amusement parks to be built in the U.S. I was a cashier, flitting from ticket booth to ticket booth with stops to work on the arcade floor. They served alcohol at the Boardwalk so as the hours idled on the interactions become more colorful. A favorite was one tipsy woman who came to buy tickets and confessed she'd really love the beach were it not for the sand; I didn't have the heart to suggest she consult a dictionary for the definition of the word 'beach'. Lots of summer fun set to the aroma of, you guessed it, corn dogs.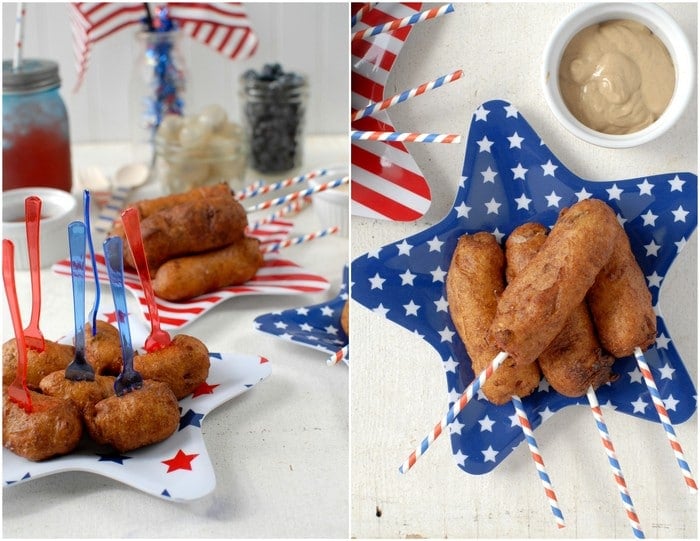 Regardless of where they started, the Corn Dog is a staple in the summer pastime landscape. Never liking to reproduce what's been done I took a spin of making them mini and adding roasted jalapeno to provide a skosh of heat. Imagining the mass of grillables for the July 4th festivities some corndog appetizers seemed the ticket to round out the Americana of any celebratory table.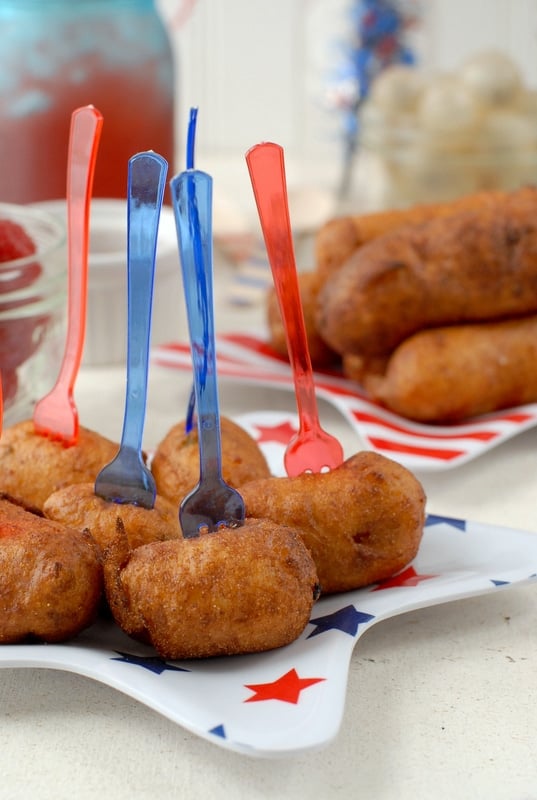 How to Make this Mini Jalapeno Corn Dog recipe – Step by Step: