If you had 15 minutes to make a dinner recipe, what would it be? Would you guess it could be Sweet Chipotle Chicken Bites? Just one super fast, delicious recipe from new The Weeknight Dinner Cookbook!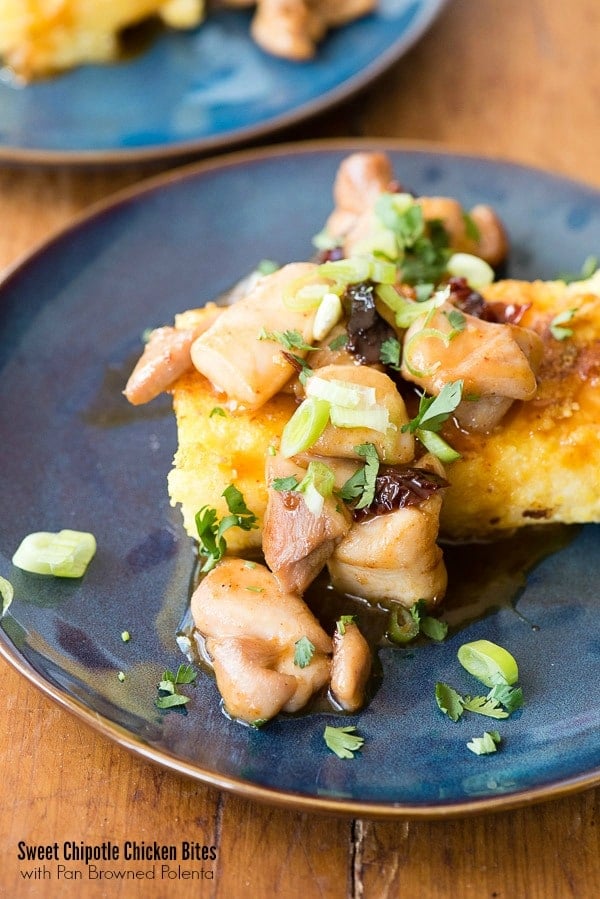 I'll confess; I very rarely cook from cookbooks anymore. My office has one full wall of cookbooks, collected by each my husband and I over years and multiple countries. I love having them, thumbing through them and using them as reference guides but I never cook a full recipe from them.
I just received a new cookbook however that I know I will cook from. Not only will I cook from it but it will be my weeknight bible, my saving grace and I may even sleep with it under my pillow to ensure I don't misplace it. The Weeknight Dinner Cookbook: Simple Family-Friendly Recipes for the Everyday Home Cook by Mary Younkin is what I yearn for and is a survival essential for weeknights. Our dinners are feverishly wedged between after school sports, homework and bedtime. Weeknights often threaten the family meal and tempt everyone to grab a plate and head to their computers to 'multi-task' due to lack of time. The Weeknight Dinner Cookbook is the answer to all of this.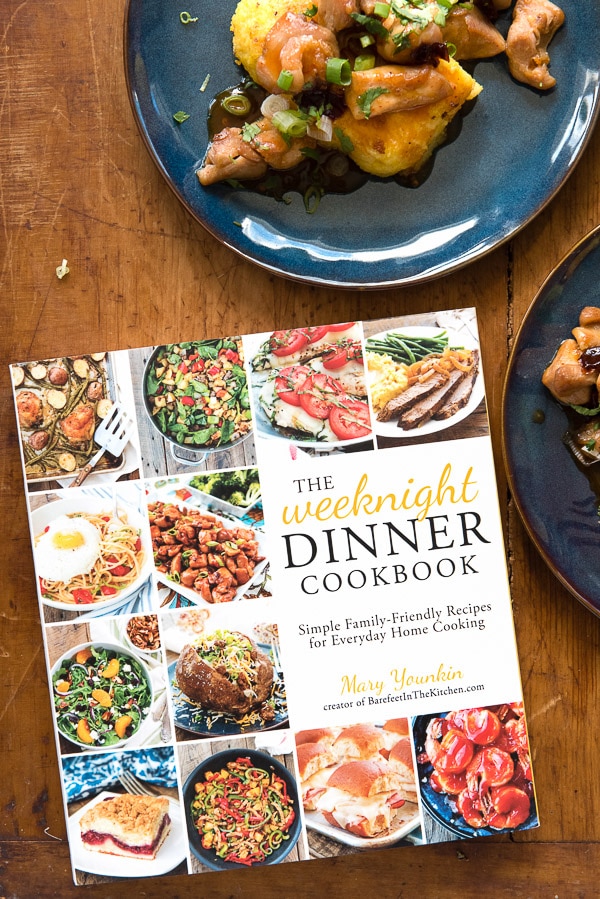 Every year at this time I receive frantic emails from readers and friends asking for fast, delicious and nutritious dinner recipes. Though I have several on my blog, I find myself in my own kitchen starring at the refrigerator with no ideas too. The Weeknight Dinner Cookbook addresses that challenge head on with tasty, nutritious recipes ranging in time to prepare from 15 to 45 minutes. Did I mention '15 minute recipes' is my love language?
The recipes are varied and mouthwatering as well. Spicy Glazed Pork with Peppers and Pineapple, Cheesy Mexican Pasta, Southwest Garden Salad with Chipotle Lime Vinaigrette, Fiery Orange Shrimp Pasta, Chicken Parmesan Meatloaf. Hailing originally from New Mexico, Mary throws in some great seasonings to make meals with pizzazz. No boring plates to be seen.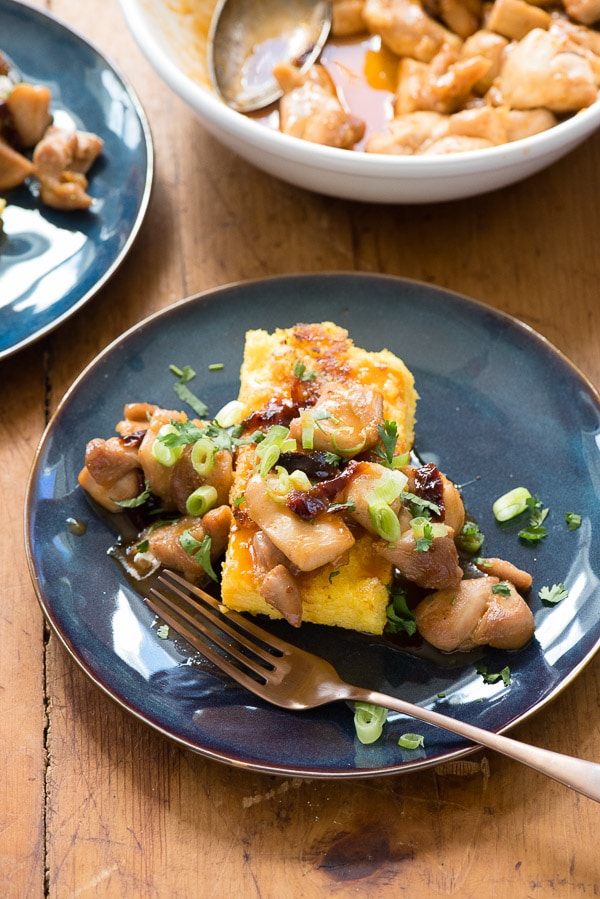 The Weeknight Dinner Cookbook proves great recipes don't have to come at the cost of time and complexity. You can be eating well, with quality ingredients without toiling for hours on end. The recipes are a great option whether cooking and dining solo, hosting a casual gathering for friends or having dinner with family.
When choosing a recipe to share today from the '15-25 Minute Meals section', I went no further than the first recipe listed in the table of contents: Sweet Chipotle Chicken Bites. I DID look through the entire cookbook, enjoying stories, anecdotes and suggestions on all of the pages (as well as drooling over all the photos) but I could not get this recipe out of my mind. Gorgeous flavors of chipotle, New Mexican chilies, cumin and adobo sauce all set to the tune of 'ready in 15-20 minutes'.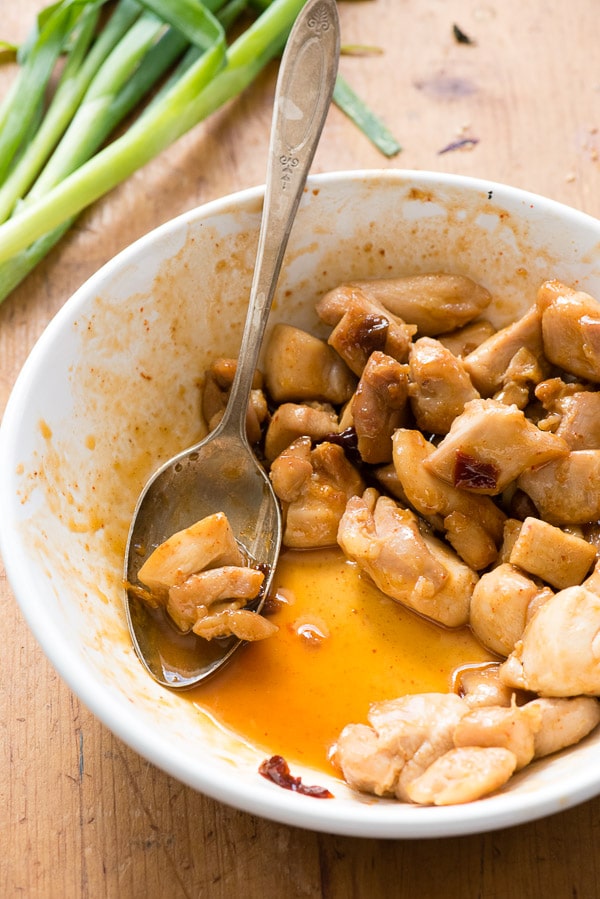 The chicken is delicious and one would never guess it's so effortless to make! I paired it with Pan Browned Polenta, a Boulder Locavore favorite, and it made a filling combination. The Weeknight Dinner Cookbook is a relaxed, approachable set of recipes which won't take up your evening to prepare but will cause lots of chatter at the dinner table about how fantastic the food is!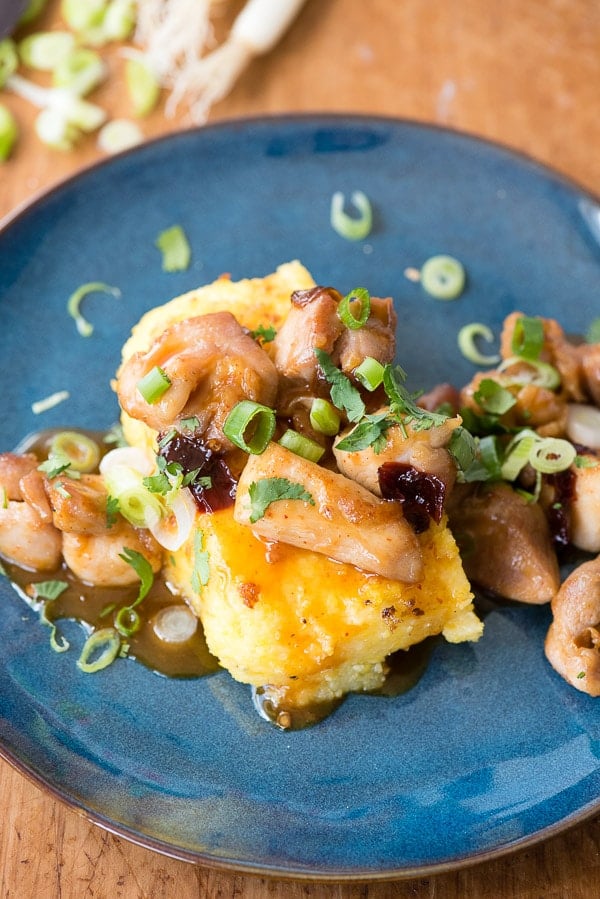 In addition to the cookbook, Mary Younkin has a delicious food blog, Barefeet in the Kitchen, where you can find new recipes every week!