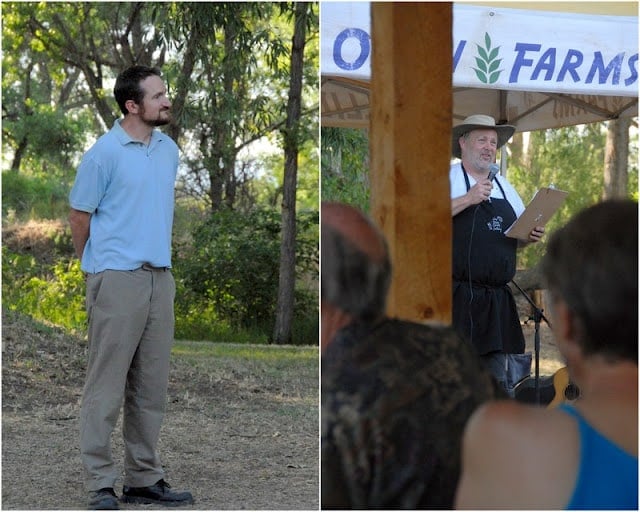 Farmer Mark Guttridge and catering Chef Dale Lamb have found a union that works to deliver a unique and special evening filled with the freshest farm food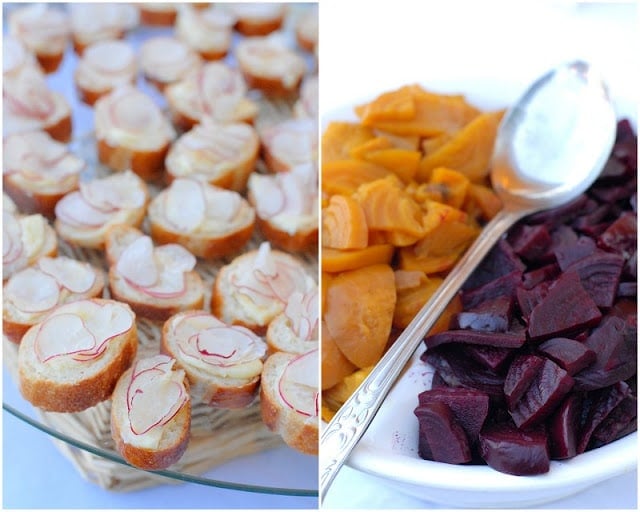 I would wager the baguette with shaved radishes was one of the evening's favorite dishes proving sometimes simple, straight-forward food with whole ingredients is the best.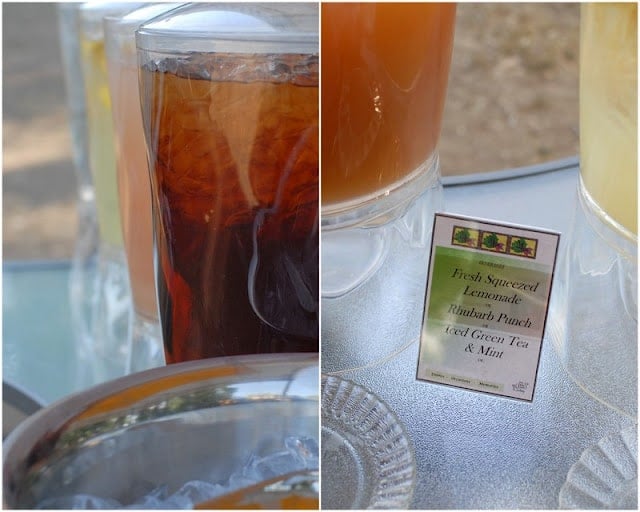 Ollin Farms provides a number of beverages and diners are invited to bring their own wine if they choose to do so.

Due to liquor license rules the farm cannot provide or serve alcohol as part of the dinner.

Most parties at our dinner did bring bottles of wine or champagne.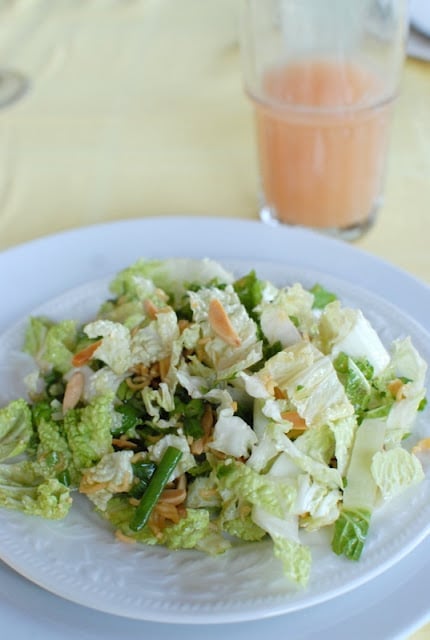 Asian Napa Cabbage and Almond Salad, one of two delicious salads passed at the tables for diners to enjoy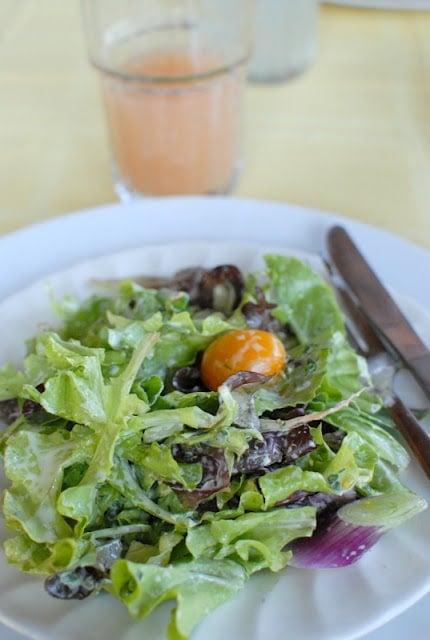 Mixed Greens, Heirloom Tomato, Scallion Salad with Green Goddess dressing.

Rhubarb Punch in the background.