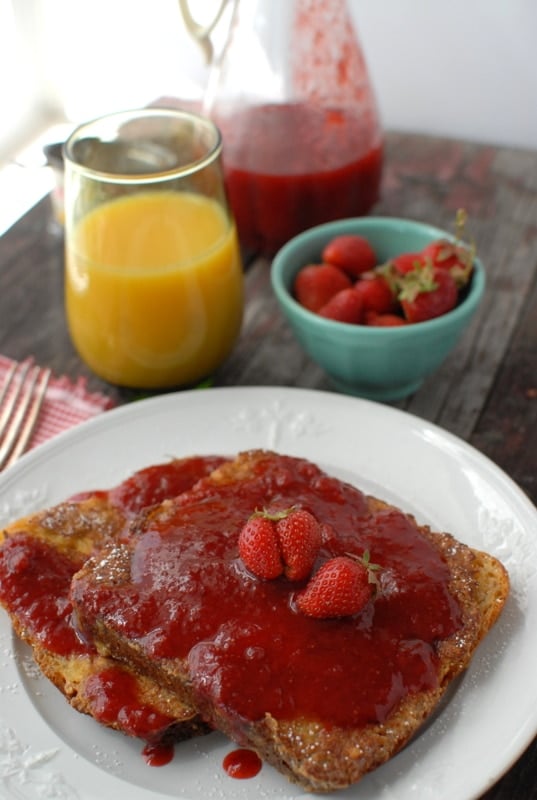 When I was growing up I was obsessed with peanut butter. I felt it went with everything and spared no other food from an experimental addition of some 'PB' at one time or another. I even would sometimes sneak out of bed and scoop out a handful of it to eat plain (which now sadly sounds more like a closet eating disorder rather than an unbridled childhood culinary fixation).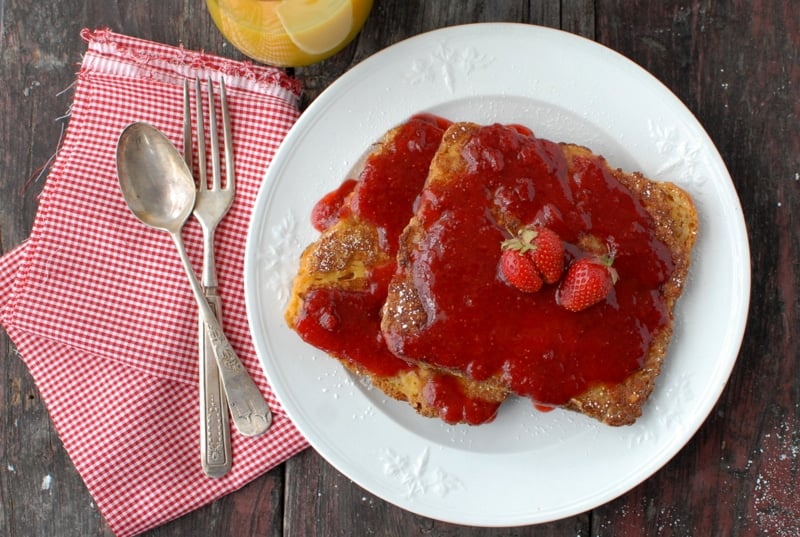 As kids my Mom would always let us pick what we wanted on our birthdays for breakfast. My choice was always Peanut Butter French Toast. I'm not sure where the original recipe came from; whether my Mom made it up to appease my enthusiastic food crush or whether she found it somewhere.
I'd forgotten about Peanut Butter French Toast as I've not had it as an adult, however last week was my birthday and for some reason it sprang to mind. I decided it was the perfect time to create a current recipe to bring my childhood memory out of mothballs into the present. It also meshed with what I really wanted to do for my birthday which was go strawberry picking at a favorite local organic farm. I thought making some Homemade Organic Strawberry Syrup would be a great match.