Looking to find the best airline prices for your travel? These little known tips can help you save $100 or more on regular airfare! And they are so easy!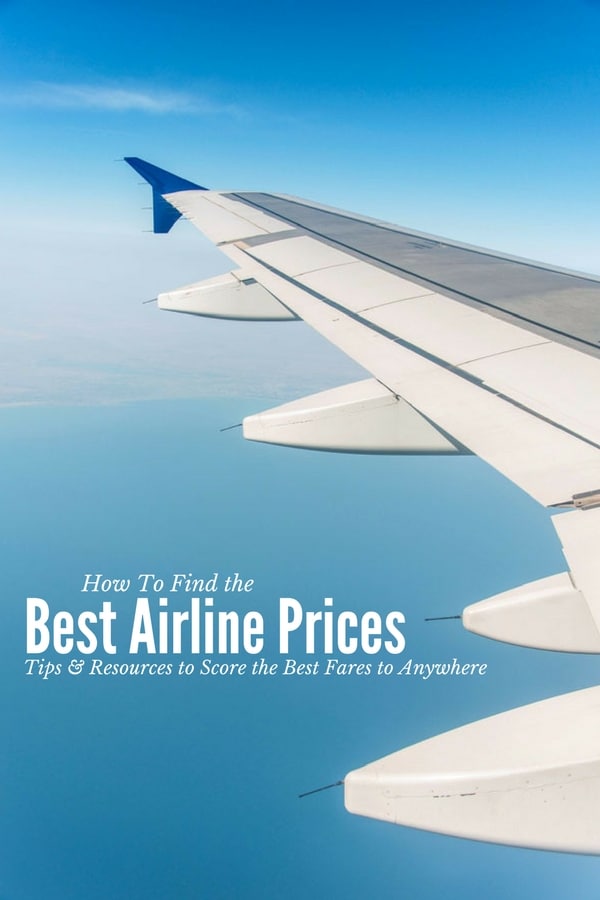 There is something about summertime that gets me chomping at the bit to take a vacation.
We've all experienced the constant searches looking for cheap airline tickets, and agonizing about whether to fly or drive somewhere.
Whether you are traveling far away, or need to find the cheapest flights, I have some great tips on how you can fly anywhere in the world for less.
These proven tips have saved at least $100 off regular airline fares!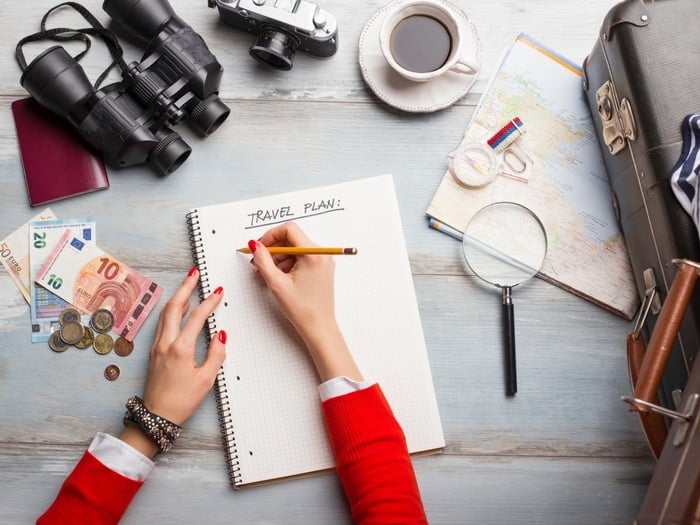 How to Find the BEST AIRLINE PRICES
1. Search for Flights Using Incognito Tabs or Windows
If you've ever tried to book a flight, then went back ten minutes later to find the price raised by $100, you're not crazy.
Using the cookies found in your browser, your rates will continue to go up when a search is repeated over and over.
To avoid this, search for flights using an incognito tab or window.
Why does this work? When you use an incognito window, your cookies are being reset each time you open the window.
How to use Incognito Mode:
When in Google Chrome, go to the top right corner where there are 3 dots.
Click on the dots and the menu that opens will offer 'New Incognito Window'; click that.
A window will open and it will say you are in an incognito window which means you aren't identified by any cookies!
2. Use the Right Discount Websites
Not all search engines are created equal, and many of these sites get a cut from the airlines on every ticket they sell.
In fact, some are even higher than booking directly with the airline!
Here are some of the sites that will give you the best results:
TIP: Benefits of Booking with an Airline Directly
If you prefer a specific airline carrier, the best flight deals can usually be found by booking directly with that airline.
Also there can be other cost trade-offs to consider in the overall cost of your flight.
For instance, Southwest Airlines doesn't even show up in larger aggregate flight websites like Travelocity or Expedia.
They offer three levels of fares, each with different flexibility and privileges, for domestic and international flights.
Southwest also, as of the writing of this post, does not charge for the first two checked bags.
This cost alone can run upwards of $70 on other airline carriers so is something to consider when booking.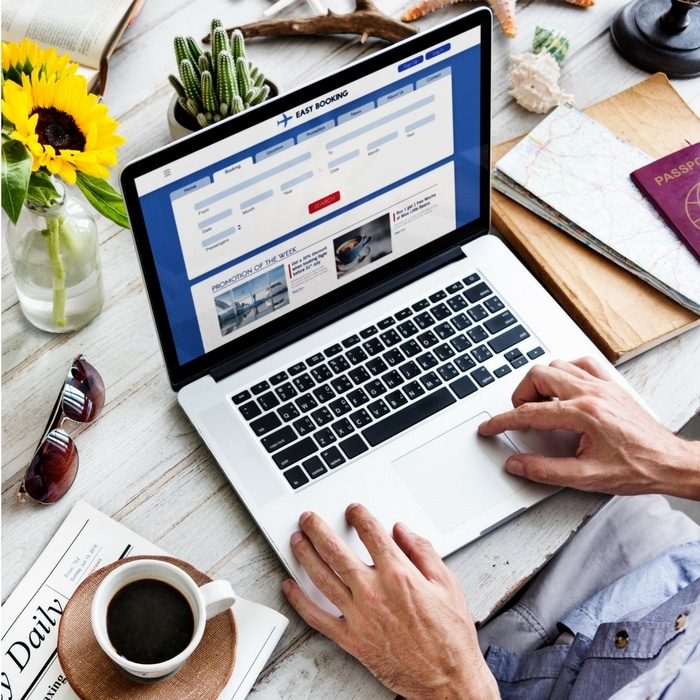 3. Sign Up for Email Deals and Alerts
Stop rechecking into a website over and over to see if the price has changed!
Instead, subscribe to email, or text alerts whenever the price changes and save yourself some time.
This will help make sure you are keeping track of the price, and once you've booked, you can unsubscribe just as easily.
It will also help you figure out what a reasonable price is for the flight you are looking for.
4. Be Flexible with Your Travel Dates
There is a theory floating around that Tuesday is the best day to book, but the reality is that there is no cheap day of the week to fly.
While leaving on a weekday could save you money, this won't always be the case.
Instead, you should be looking at pricing for the entire month you want to travel in.
Sometimes leaving just one week later could save you hundreds off your flight.
The more flexible you can be with your date and time, the more room you have to save and find the best airline prices.
5. Look Into Nearby Airports
When determining where you should fly out of, the best thing to do list start with a list of airports within an hour or two hours from you.
Sometimes driving an hour and a half will save you hundreds off the cost of your flight.
If you are considering a nearby airport, there are a few things you should keep in mind:
If you fly out of a local airport, you may be able to avoid the cost of parking by taking an Uber or having a friend drive you to the airport.
If the cost of driving to another airport is less than the cost to park there AND the cost of the gas, then it could benefit you to look into a nearby airport.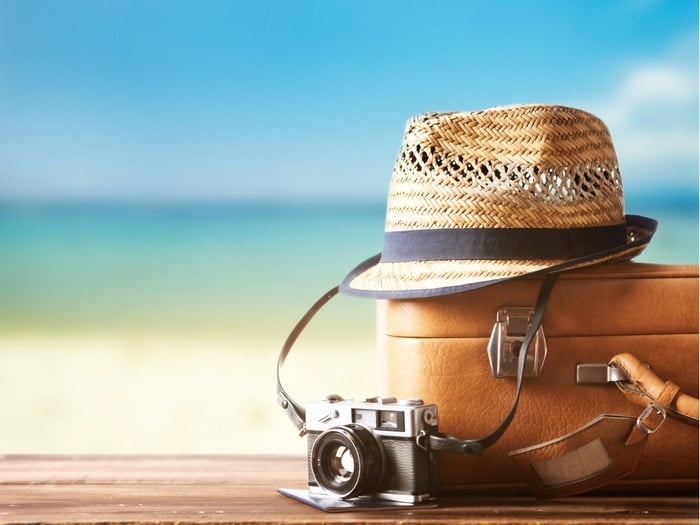 BONUS TIP: Let the Cheap Fares Decide Where You'll Travel!
Ready to travel, searching for cheap flights but aren't sure where you want to go? Kiwi.com's NOMAD mode is a great tool.
Kiwi.com allows booking of the best airline prices but also has a great tool to figure out where the cheapest flights are.
When on the main website page, after entering your departure city click 'Explore' (in a green box on the same line as other travel info). Denver entered for an example.
OR the go to the bottom and select GO NOMAD which will sort by cheapest flight options anywhere.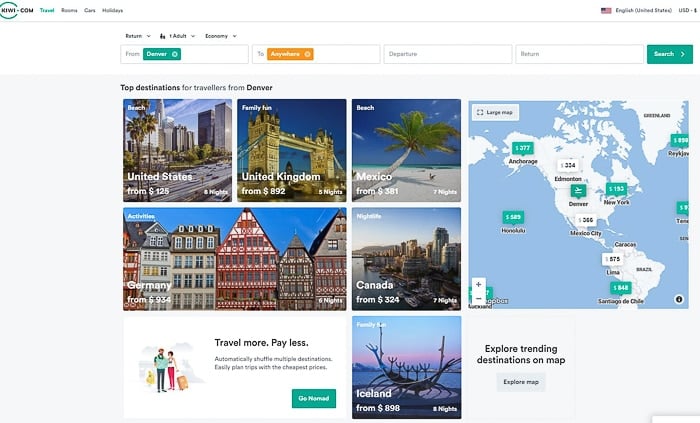 OR select 'Price' and a toggle bar will open allowing you to move the scale to your preferred price point. Then flights available in that price range will populate.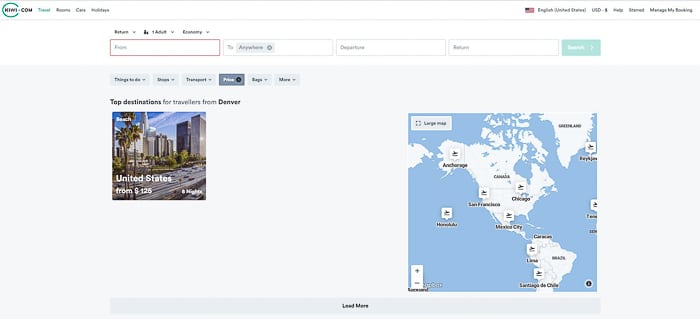 You can select by locations or things to do too.
Kiwi.com will show you all the possible options at your price point in the world!
Booking a flight doesn't have to be overwhelming. If you follow these tips, you'll never pay for an overpriced flight again!
Do you have a great tip or resource to help find the best airline prices? I want to hear from you! Please leave a comment below how you find cheap flights.
More Travel Tips:
Top Tips and Resources for Successful Gluten-Free International Travel
Now where will you travel with your cheap flights? Maybe check out the Best East Coast Beaches or Best Beach Vacations for Families on the West Coast?
[ratemypost]