Looking for the best beach vacations along the West Coast? This collection of family-friendly beach gems will get you back to nature with rugged beauty and lots of activity options.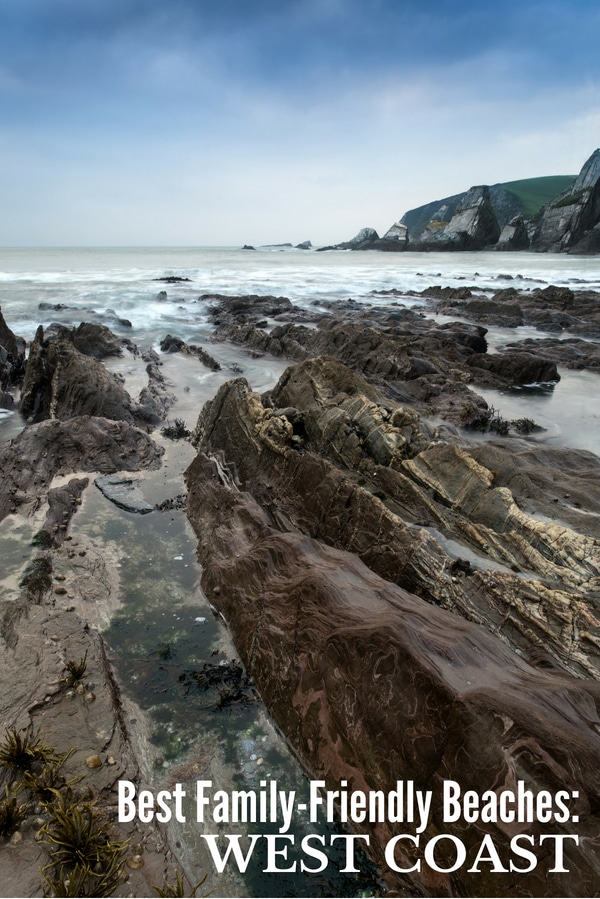 If you find that the beach is calling you this summer for your family-friendly vacation and getaway, you aren't alone.
Individuals and families all over the world are preparing, planning and booking their summer vacations to spend the majority of their days lounging and playing together on the white sandy beaches.
And who can blame them? Nothing screams summer fun quite like a trip to the beach.
There's something almost tranquil about sitting on the beach and just watching the waves crash against the shore.
Pair that with enjoying it with your family or friends, and it sounds like the perfect family-friendly beach vacation.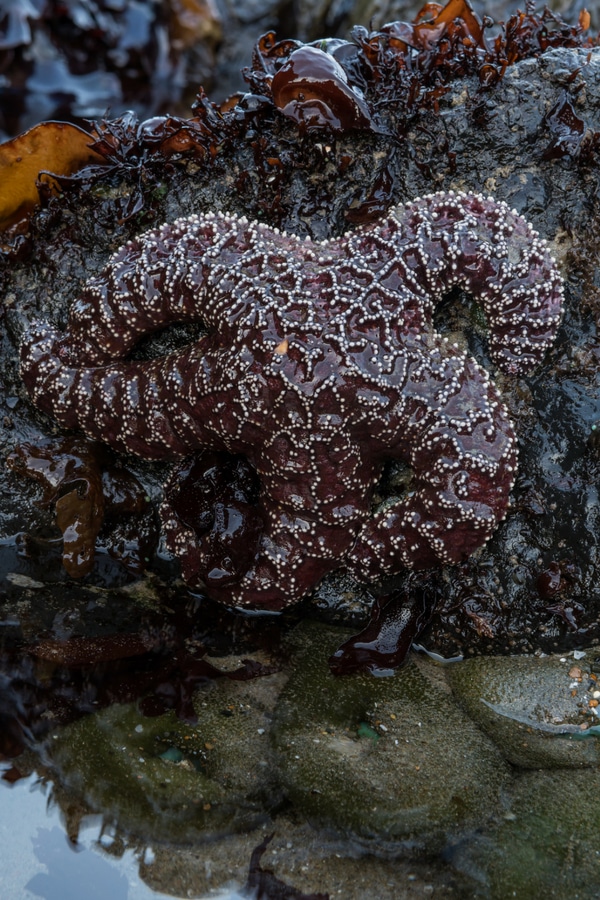 Family-Friendly Beaches Off The Beaten Path
If you love the beach but enjoy it in a more rustic setting, taking in the beauty of nature without thousands of other beach-goers, this collection of beaches is for you!
You'll find tips for avoiding summer crowds in the Top East Coast Family-Friendly Beaches blog post.
This collection of West Coast locations for best beach vacations combines more out of the way, off the beaten path beaches.
The same tips for avoiding tourists can be applied but in general due to spaciousness or their location, these beaches offer a chance to get back to nature without loads of travelers doing the same thing.
Best Beach Vacations for Families on the West Coast
Pack up your car and head to an awesome family-friendly beach in Malibu. It is packed full of activities like body surfing, volleyball, and even scuba diving!
Zuma Beach is a long 2-mile beach with plenty of room to spread out when it's crowded (loads of parking too; free if parking on the highway).
The beach is populated with lifeguard stations though does develop a rip current so swimming should be considered based on the conditions when visiting.
While the summer hours may have more tourists visiting than normal, it's still a wonderful beach to bring a cooler full of goodies for a picnic lunch and make a great family day out of it!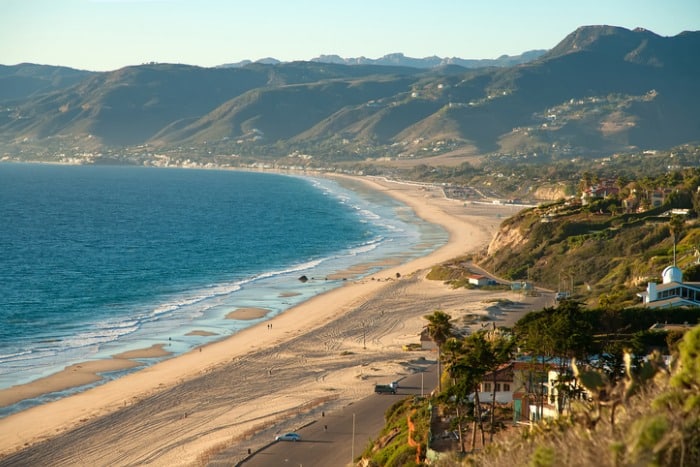 Not only was this location listed as one of the "most beautiful places in the WORLD", it truly is a site that has to be seen and visited in person.
Nestled against a charming seaside town, both the beach and surrounding area offer many activities.
Try your hand at surfing, bird-watching or or just enjoy a long peaceful beach walk.
Visit Haystack Rock between April and late July when puffins are nesting (it's also a marine sanctuary so try to hit it at low tide from some great tidepooling).
If you are a Goonies movie lover, you'll recognize the giant Haystack Rock immediately!
There are many lodging options close to the beach including renting cabins or camping.
Some great beach-side dining al fresco on the beach with local farm-to-table (including local wines) are available too.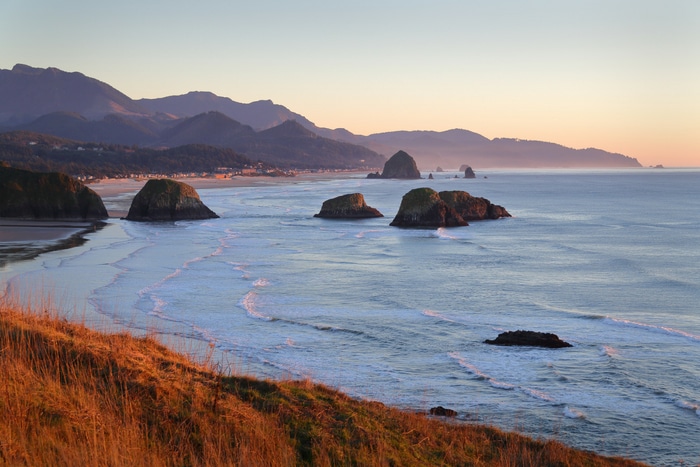 This beach is best known to locals, leaving it less crowded by tourists than some of the other popular beaches in California.
Butterfly Beach is not technically 'off the beaten' path since it borders ritzy Channel Drive in Montecito but it seems to be off the tourist radar if you prefer a more low key situation.
An upside is due to the location, spotting famous local residents is a strong possibility!
Despite the name you won't spot butterflies (go figure) though surfers, pods of dolphins or whales can often be seen.
It's a great beach for running and sand castle building. At low tide it offers a long stroll and some beachcombing.
If you have a furry four-legged little family pup that you want to bring along?
This is the beach for you. Let your dog enjoy a bit of off-leash vacation frolicking on the beach.
NOTE: there are no public (bathroom) facilities at this beach or places to get food.
Pack a snack or a bottle of champagne to watch the sunset.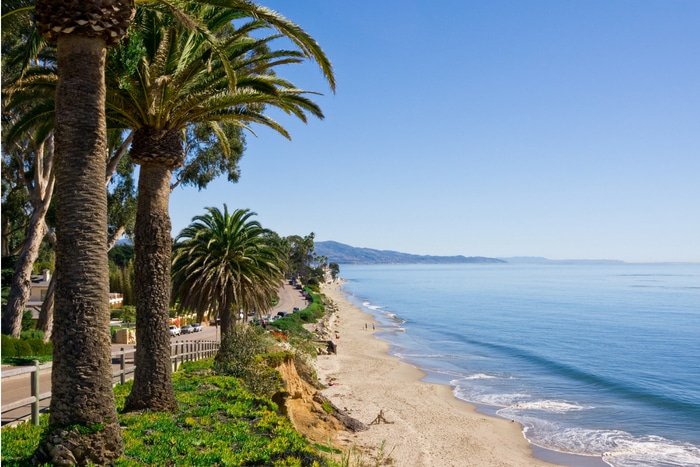 Talk about a beach view that can go on for miles; 28 miles to be exact.
Considered one of the longest beaches in the world, there are six entries to this beach with plenty of room to spread out.
It gives 'beach stroll' a whole new exercise classification.
Not only does this beach offer truly breathtaking views, but there are also fun activities such as zip-lining and horseback riding as well.
If you fancy yourself as a sand architect, enter the annual Sandsations competition in July or schedule a free sandcastle sculpting lesson from a pro available all summer long!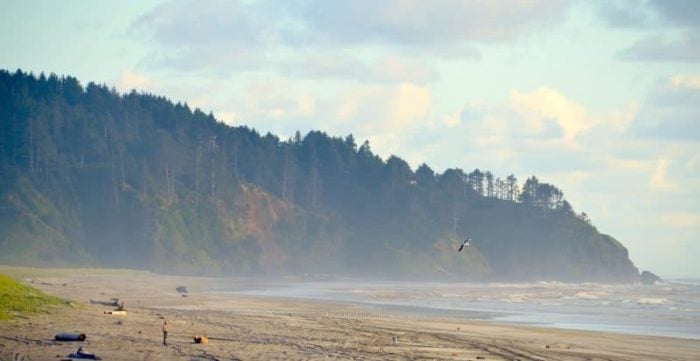 So much nature awaits here at this family-friendly beach. It has been called breathtaking and magical for it's rugged beauty and tranquil feel.
It's a perfect place to scamper on washed up trees and treasure hunt for shells and special pebbles.
If you've been wanting to try to spot a whale or two, this may be the best beach for that to happen!
And the sunsets…out of this world.
The pace at this beach may be a bit slower in terms of activities, but once you arrive, you'll see why the focus is all about the water and the views.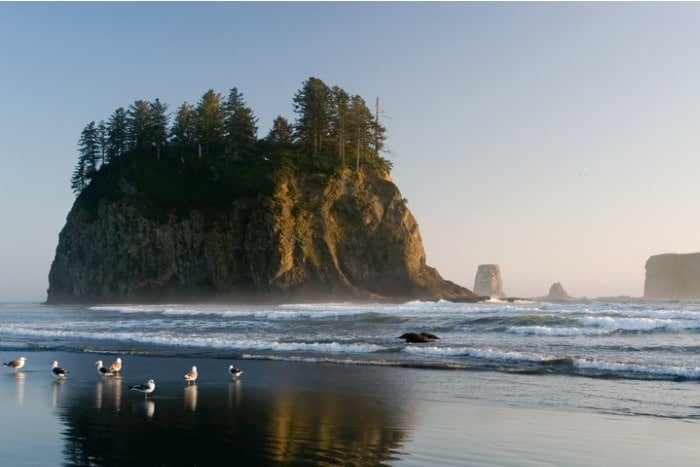 While there are plenty of touristy type beach options in Oregon, this beach is a rare find.
Located a bit off the beaten path, it tends to be less crowded than the other beaches.
It's a great family-friendly beach to just "be".
Relaxing in the sun, playing in the sand, reading a good book, playing frisbee; any activities that you can imagine doing on a beach that is relaxing and stress-free can be done here!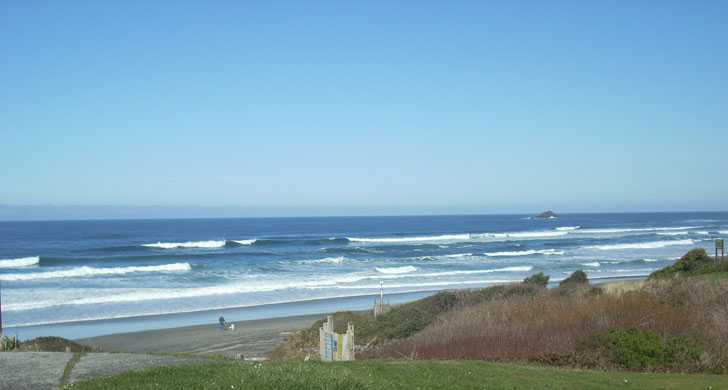 While the beaches above are all great to visit and explore, have fun doing your own research as well!
Find the perfect beach that fits the needs and activity wants of your family.
There are so many wonderful west coast beach options; you'll be able to narrow down your top few choices rather quickly.
Have fun, and if you have time this summer, why not try to visit a few?
You can never have too much time spent at the beach, right?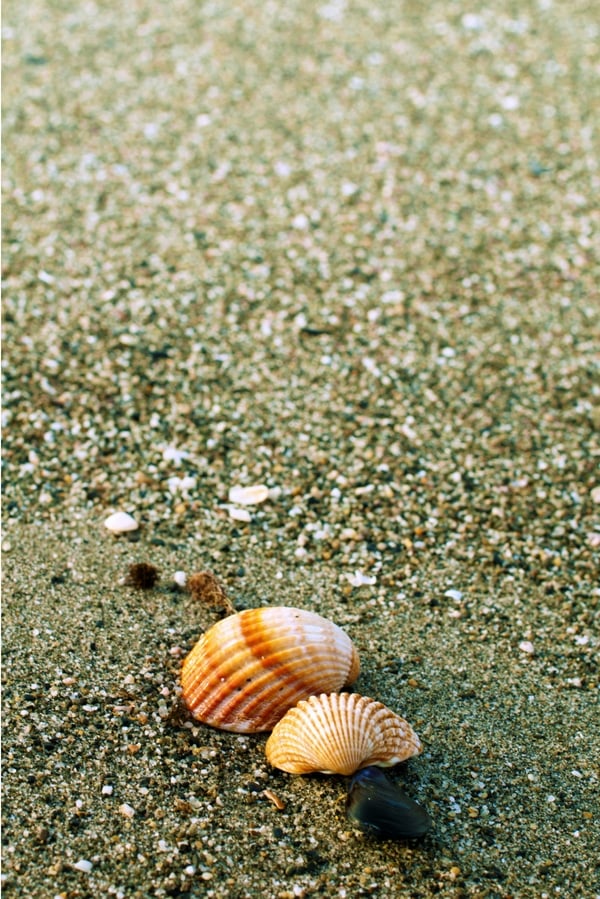 Do you have a favorite family-friendly beach on the West Coast?
I want to hear from you about your best beach vacations OR if you've visited any of the beaches on this list please leave a comment with your experience.
Need to find a cheap flight to get to your best beach vacations? You'll love these proven tips to get the best airline prices!
If you like this Best Beach Vacations (West Coast) travel guide or any other recipes/posts on BoulderLocavore.com,please SUBSCRIBE and FOLLOW ME on FACEBOOK , TWITTER , INSTAGRAM and PINTEREST to see more delicious food, travel and what I'm up to!
[ratemypost]