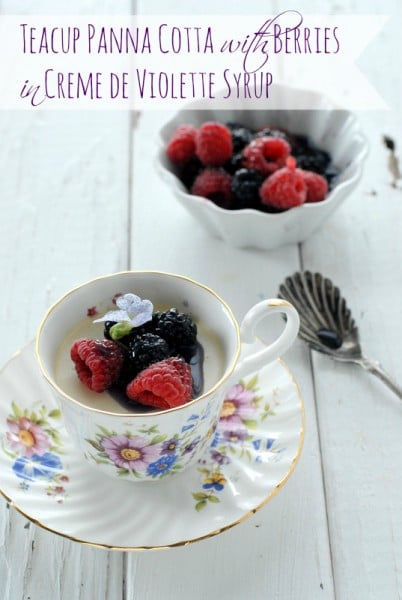 Mother's Day is my favorite day of the entire year, hands down. Even more than my birthday. It's like Hallmark handed me an 'off duty' pass and everyone knows it. Last year each of my children wanted to cook something for me. My son, the youngest, Googled 'gluten free food kids can cook themselves' to land on some gluten-free chocolate truffle cookies which he made in secret (with a little help from my husband). My daughter pulled out her American Girl Doll mini food cookbook and made a teeny tiny cake from a cookie and some faux watermelon slices of lime wedges and red jello (which I completely inappropriately mistook for jello shots; not my finest maternal moment).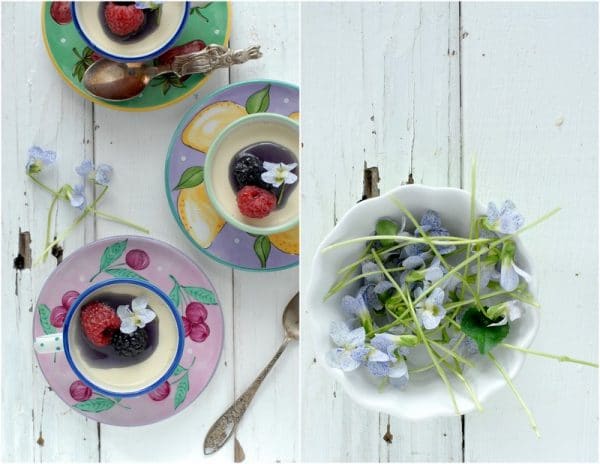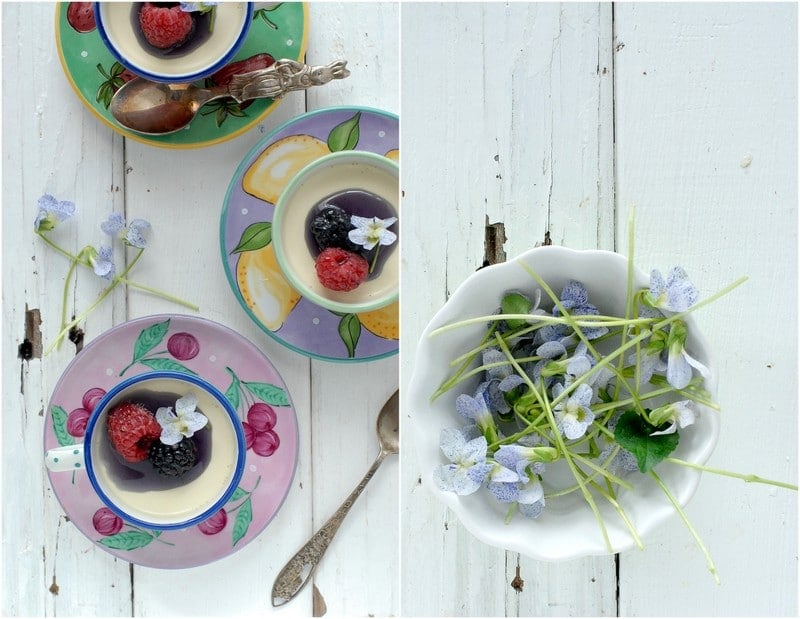 Most holidays can be made special without a lot of extraordinary effort. I'm inspired right now by the budding of spring, light fresh flavors and flowers. There are many things in my garden that are edible which pop up before the deliberately planted annual vegetables and herbs do. I've been waiting through weekly, sloppy spring snow storms for the violets to bloom. They smell wonderful but also are edible; perfect for decorating desserts or throwing into salads.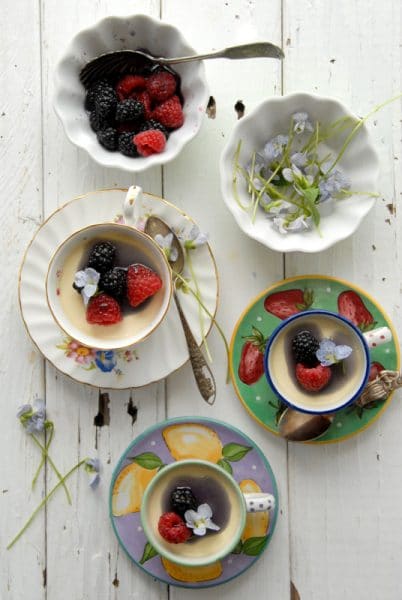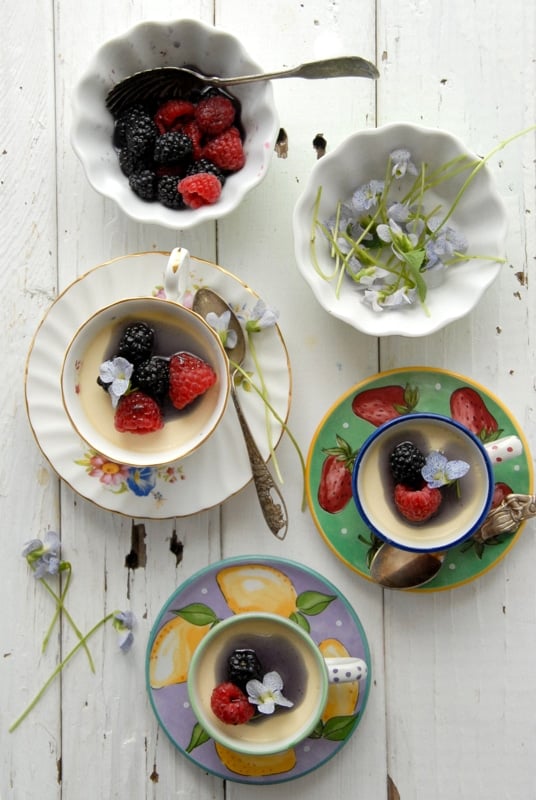 I recently became hooked on Crème de Violette liqueur after visiting the stately Broadmoor Hotel in Colorado Springs where I enjoyed a Purple Pin adult milkshake. It has a subtle flavor that tastes as violets smell. It's reminds me of spring when everything is a bit more subtle.
Since I declare myself off the clock for the weekend I wanted to prepare a special dessert that others might make for any special moms in their lives or themselves! Panna Cotta is a simple dessert from Northern Italy that can be whipped up in a snap. Essentially cream, sugar, vanilla and gelatin, it is a fresh-flavored dessert easily adorned with preferred flavors or fresh fruits. It is creamy but not overly sweet nor is the violet syrup. It's a unique and special dessert!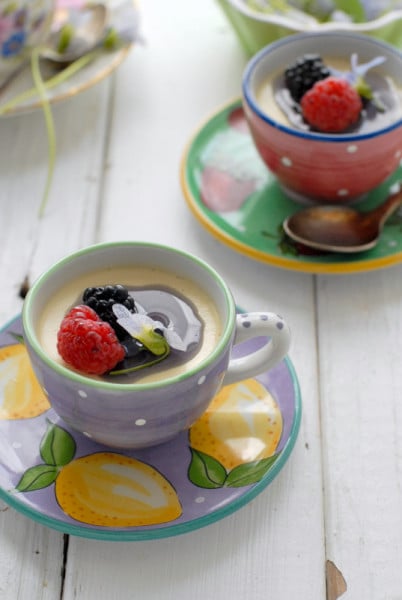 To add a bit of whimsy to the holiday I poured the Panna Cotta into teacups, full vintage cups and large espresso cups then adorned them with fresh blackberries and raspberries in a syrup of Crème de Violette. The dish screams 'spring' and would make a wonderful surprise for Mother's Day. It is simple enough for older children (and husbands too!) to be able to make it themselves!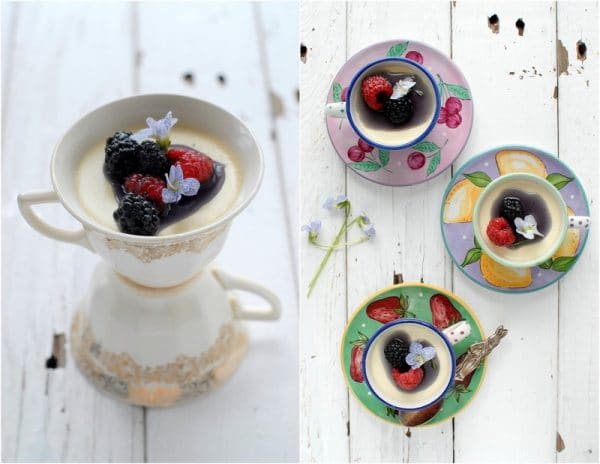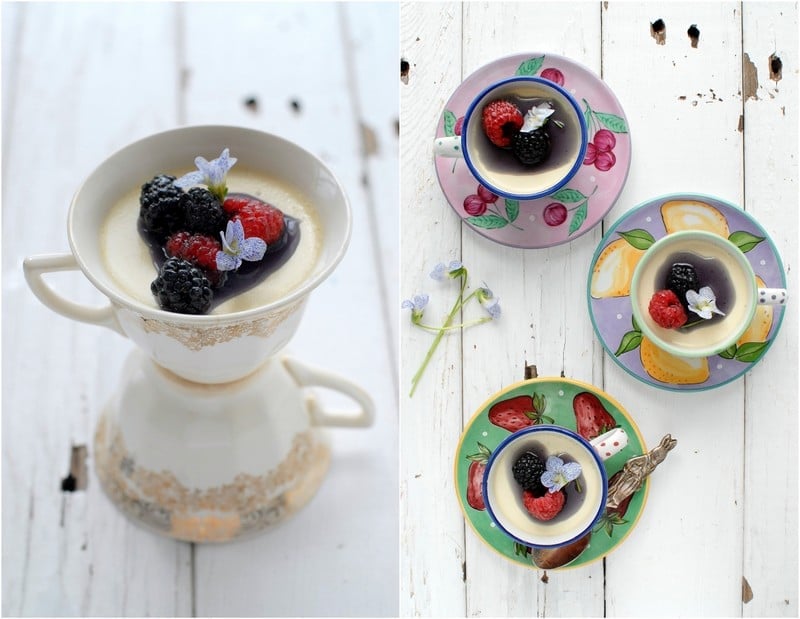 Recipe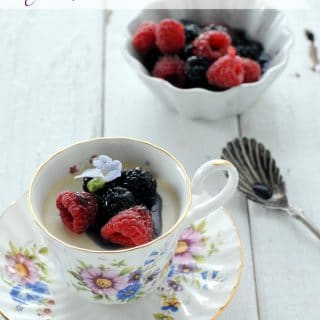 Teacup Panna Cotta with Berries in Violet-flavored Syrup
Panna Cotta is a simple, delicious custard dessert dressed for spring with fresh berries in Creme de Violette syrup. The Panna Cotta can be chilled to serve in any teacups; shown here large espresso cups and small vintage full sized teacups.
Print
Save Recipe
Recipe Saved!
Pin
Rate
Servings:
8
2 cups Panna Cotta and 6 tablespoons Creme de Violette syrup
Ingredients
Ingredients for Panna Cotta:
2

cups

Heavy Whipping Cream

¼

cup

granulated Sugar

1

teaspoon

Vanilla Extract

1/2-1

cup

mixed berries

(I used blackberries and raspberries)
Ingredients for Creme de Violette Syrup:
¾

cups

Crème de Violette liqueur

2

tablespoons

granulated sugar
Instructions
Instructions for Panna Cotta:
In a small bowl combine the packet of gelatin with 3 tablespoons of cold water; whisk to combine and set aside.

In a heavy, medium saucepan, combine the cream, sugar and vanilla over medium-low heat. Stir frequently until sugar is fully dissolved.

Add gelatin mixture (which will be solidified); whisk to dissolve gelatin and fully combine with cream mixture.

Pour into desired tea cups and place in the refrigerator for 4 hours. Note: I place the teacups on a baking sheet to keep them stabilized. Panna Cotta may be made the day prior and if so I suggest covering the top with plastic wrap once cooled.
Instructions for Creme de Violette Syrup:
Combine ingredients in a small, heavy saucepan and bring to a simmer over medium-low heat. Stir frequently until the sugar is dissolved and the mixture is reduced by half (about 10 minutes). Set aside and allow to cool to room temperature (about 20 minutes). The mixture will thicken as it cools. Note: the alcohol cooks off when simmering.
Instructions to serve Panna Cotta:
Place berries in a bowl and pour Creme de Violette syrup over them. Spoon gently coating all berries and allow to sit for 5 minutes. Spoon berries and syrup over the individual Panna Cotta and serve.
Notes
The bulk of the recipe time is allowing the Panna Cotta to fully chill for 4 hours.
Nutrition
Calories:
329
kcal
|
Carbohydrates:
20
g
|
Protein:
1
g
|
Fat:
22
g
|
Saturated Fat:
13
g
|
Cholesterol:
81
mg
|
Sodium:
23
mg
|
Potassium:
49
mg
|
Fiber:
0
g
|
Sugar:
18
g
|
Vitamin A:
875
IU
|
Vitamin C:
0.6
mg
|
Calcium:
39
mg