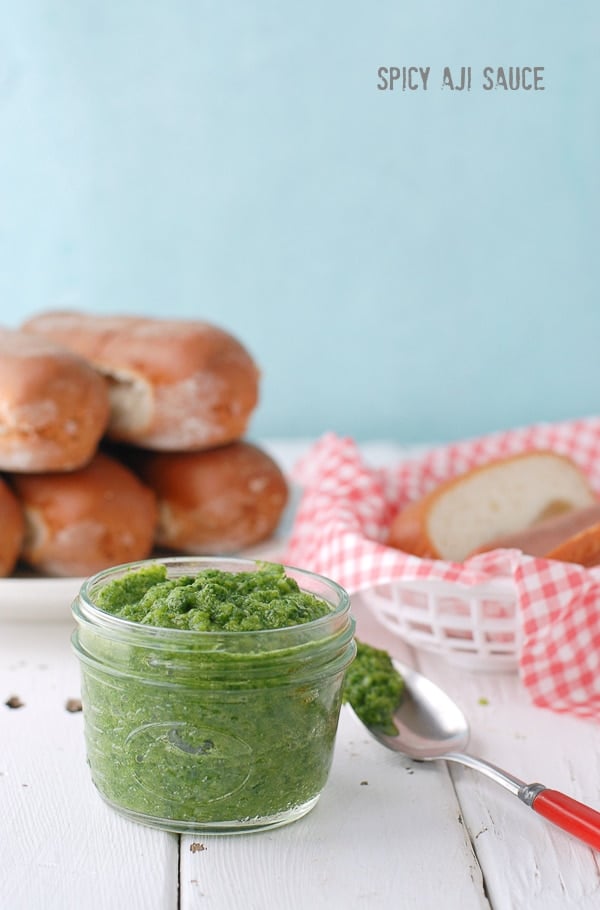 There is no more iconic summer food to me than a hot dog. We think of them paired with grilling, ball games, Father's Day, Fourth of July and as an all-American summer mainstay. Their reach is actually far broader and thanks to newly released Haute Dogs, author Russell Van Kraayenburg takes readers on an exciting, delectable international exploration of hot dogs and their paired condiments. Haute Dogs is fun, inspired and perfectly released for summer.
Haute Dogs celebrates the dog from its history, anatomy and the myriad ways to cook them. Every topic in the book is covered in devoted detail, giving pause to think about how we are approaching our 'dogs'.
I grew up with my mother boiling them and only as an adult considered grilling, or microwaving; I've clearly been under appreciative as open flame cooking, steaming, barbequing or smoking, or panfrying have never crossed my mind. Until now.
The art of the bun and how to prepare each the dog and bun for a perfect union is also covered, leaving me hankering for some experimenting knowing now my dogs could certainly be better.
Should you find yourself wondering 'how many ways could there be to prepare a hot dog?" you will be happily surprised with Haute Dogs. The American Classics, Modern American Dogs, South and Central American Dogs and European, African and Asian Dogs sections detail thirty base recipes, with their background, easy steps for preparation and often variations or fun facts about the recipe. Each recipe is accompanied by mouth-watering photos as a guide.
The final section, From-Scratch Hot Dog Ingredients, provides a vast wonderland of DIY options for those wishing to make hot dog buns themselves, an array of condiments and the wieners too if feeling so inclined. Most of the condiments can be used on other dishes as well making Haute Dogs a versatile cookbook outside the hot dog realm as well.
Van Kraayenburg is the creative mastermind behind the blog Chasing Delicious, which now includes one my favorite websites, The Boys Club (now Chasing Delicious Cocktails) featuring inspired cocktails with jaw-dropping photography from a collection of male talent. Reading Haute Dogs' intro will leave everyone clear about his passion for the hot dog and devotion to its wondrous versatility and international presence. It's a great cookbook everyone should own.
Mirroring the verve of Haute Dogs, Quirk Books, Haute Dogs' publisher has organized a cyber book tour to allow readers to learn more about the book and collect recipes along the way! Russell Van Kraayenburg kicked off the tour, introducing Haute Dogs along with a photographic Anatomy of a Hot Dog that should not be missed. Endless Simmer shared a Salsa Verde recipe from the book and views on 'tubular food'. I am sharing the recipe for Spicy Aji Sauce, which I'll note after making I've put on something every single day and can't get enough of it.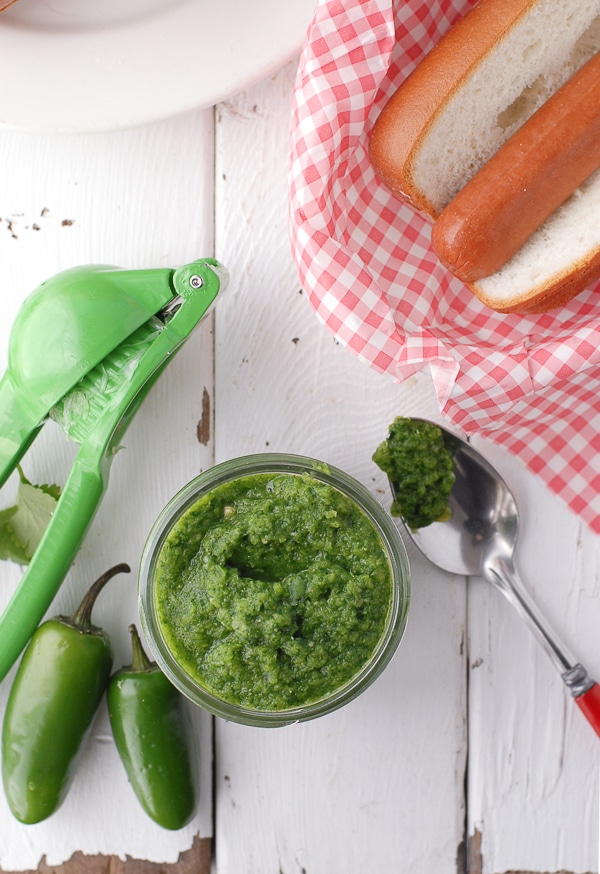 On May 8th you can find recipes for Ketchup, Yellow Mustard and Mayo on Food In Jars. May 13th will tantalize with Classic Fries and Potato Wedges recipe from Love and Olive Oil. The tour will culminate back on Chasing Delicious with final thoughts and steps to construct an Ecuadorian Street Dog. It's a delicious and fun way to kick off the warm weather season and find some great new food blogs in the process!
Consider making Roasted Peppers in Oil with Garlic + How to Roast Peppers next!
Photography by Boulder Locavore unless otherwise noted. Disclosure: I received a copy of Haute Dogs for the purpose of this review. All opinions are completely my own.