Starting a Home Food Garden doesn't need to be difficult. These tips will help you start a garden of any size to fit your needs!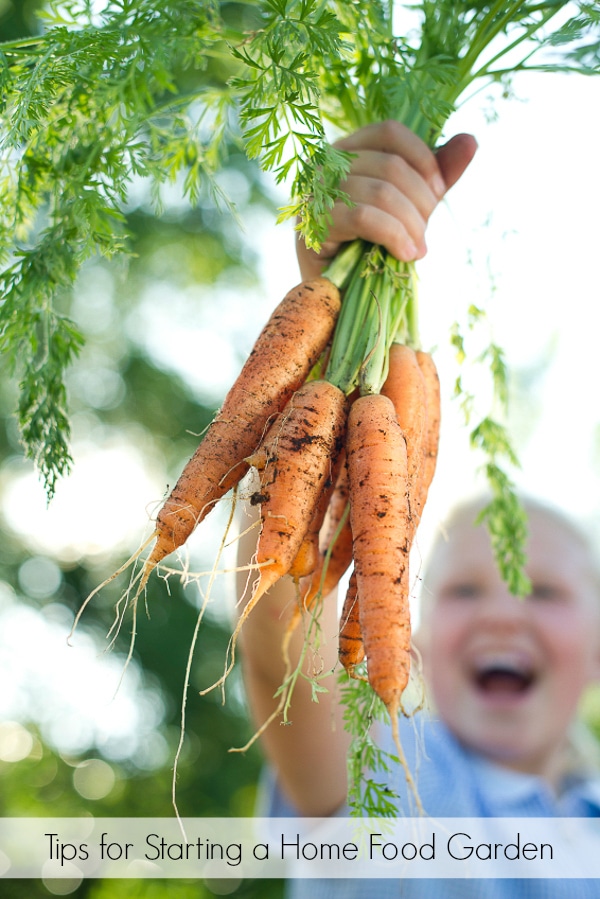 This post brought to you by Miracle-Gro. All opinions are 100% mine.
Spring is always an exciting time for gardeners but for me it has an extra special significance. I've been asked by Miracle-Gro to share a garden project of mine and have one that is very close to my heart to tell you about.
I've always personally had a garden in some form however 3 1/2 years ago another garden-impassioned parent and I took up the cause to start a school garden. It has been long enough ago that the core intention has faded in my memory, and perhaps it was the knowing that children learning about their food and growing things was crucial to being a human being in my view.
We were fortunate. My parent-friend and I accomplished a lot thanks to our personal drive to manifest this vision. We researched endlessly, speaking to anyone who might have insight on creating a school garden. It was our good fortune to have a fantastic school Administrator who was immediately on board and a local non-profit, The Growe Foundation, that had begun installing school gardens in our district, allowing our dream to quickly become a reality. The Growe Foundation not only installs gardens, but has developed grade-level curriculum plans to use the gardens as a means to explore core learnings in science, math, and writing. Students from Kindergarten up spend time with the garden for what lessons it offers far exceeding the lifecycle of plants and growing food.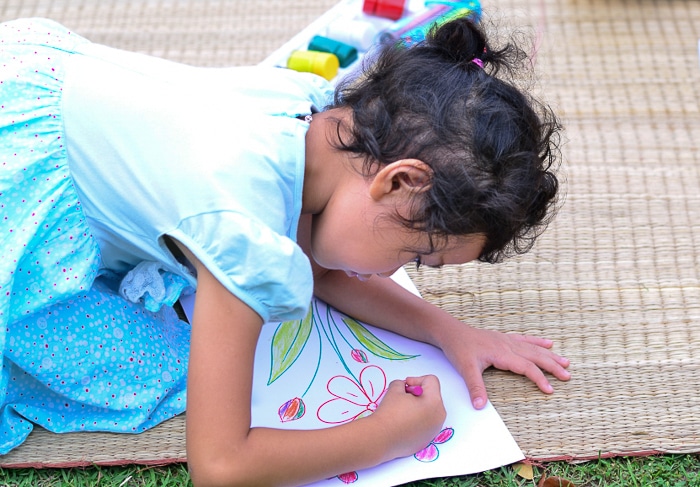 In the spring all the planting happens. Our first graders plant lettuce starts from a local farm. Protected from our fickle Colorado spring weather by temporary hoop houses over the little beds, the lettuce grows abundantly until May and is harvested, weighed and measured by our second graders. The lettuce is integrated into our cafeteria for the entire school to share in a 'Rainbow Day', eating the lettuce grown from the garden. Surplus lettuce is sold to raise money to cover costs of the garden. Similarly in the fall, the wide variety of crops which have been planted in the spring, grown and observed in lessons ranging from mapping color and texture in the garden with the younger students to more sophisticated science lessons in the older students, are harvested and sold in a school Farmer's Market with proceeds going back into the garden.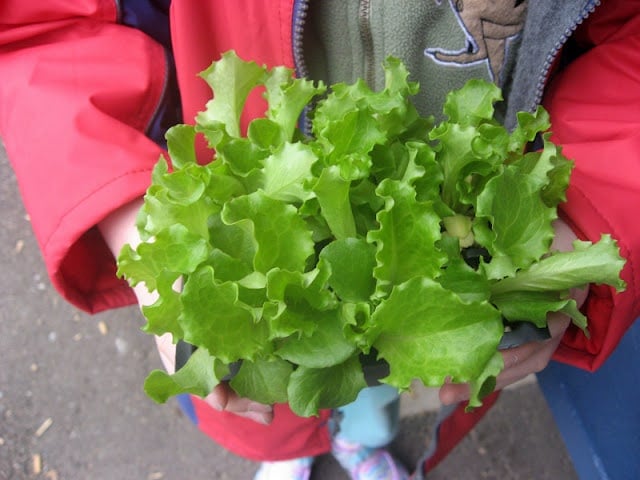 As wonderful as this live learning system has grown to be, it is the effect on the individual students that is nothing short of miraculous, and something I would have never expected. The students have become so excited about the food they are growing. One year when harvesting cherry tomatoes we shared a taste with the students. A little curly haired girl had devoured so many tomatoes she had little seeds stuck around her face as she enthusiastically told me she had never known there were tomatoes that tasted this good and was going to promptly instruct her mother to take her to the store to buy more. Students sampled fresh basil and other herbs which you'd imagine robust for little palates and simply could not get enough. Watching students come alive in their awareness and enthusiasm for growing food offers a personal reward that is more gratifying than I could convey.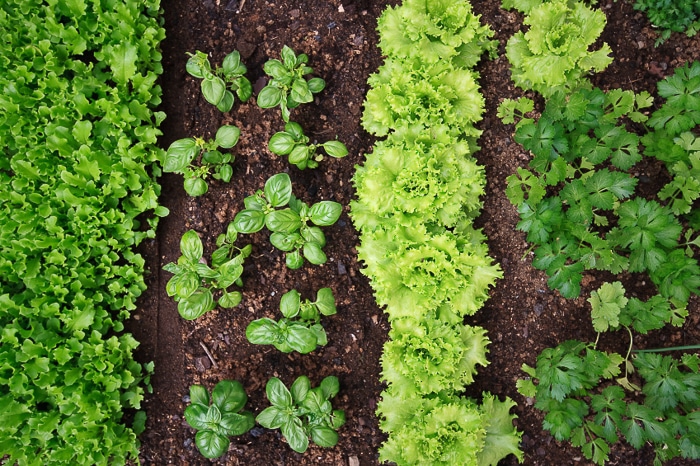 The school garden is all organic which is what I've moved to over time in my own home gardens. When I started I really did not know how to make that happen. I shared in a prior post that Miracle-Gro was my technical partner as I learned to garden, really wanting to focus on the plants not the fertilizer or growing agents. When I first put in a food garden, wandering cluelessly around the home improvement store for necessary supplies, I was delighted to find Miracle-Gro had branched out to offer an organic line of products, Organic Choice, offering everything from garden and potting soils to various plant food. It was a sigh of relief for me taking that aspect of my planning off the table.
As with the students at school, my own children have been involved in our home garden. I have personally witnessed that my children are more invested in trying and eating food that they have had a hand in growing. There is a sense of magic in the process of planting a seed or small plant in the earth and having it become a source to pick for one's dinner. There is something indescribably exciting in knowing meal planning is in the moment made up of delicious home-grown fare from the backyard. I love to witness their willingness to try new foods and the pride they have in having grown it themselves.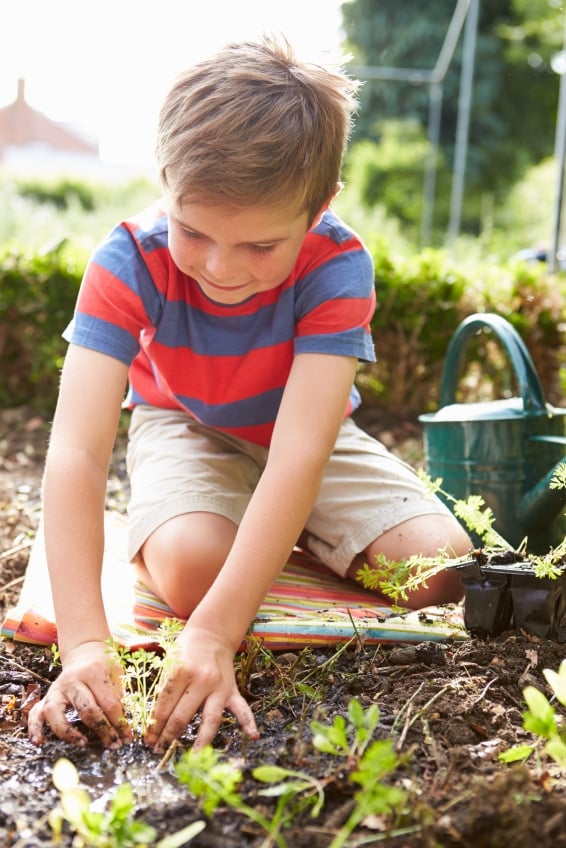 Tips for Starting a Home Food Garden:
Keep the Scale Manageable. Many people feel they don't have the time to keep up a garden. Don't make it bigger than you can handle. Even growing a few plants will reward your efforts.
Grow in Containers. There have been many places I've lived where installing a full blown garden simply was not an option. Almost any fruit or vegetable can be grown in containers. Given ample sunlight and plenty of water and your home garden can be a potted one.
Grow Vertically. Perhaps my favorite method of growing food is through a method called Square Foot Gardening. Available planting space is divided into square feet. Using guides that are readily available online, plants are planted within the squares to optimize the available space and limit unused space (for instance in between rows as in traditional garden planting). Depending on size and growing habits, a certain type of herb or plant may fit multiple plants in a single square, or for a tomato occupy multiple squares. It is a great way to maximize the space you do have.
Consider a Community Garden Plot. If you simple don't have room but really want a garden, most cities have community gardens where plots can be rented for a season to put in a garden. It's a perfect way to have your garden when there is not room at home.
Do you have tips for starting a home food garden? Please leave a comment below and tell us what they are!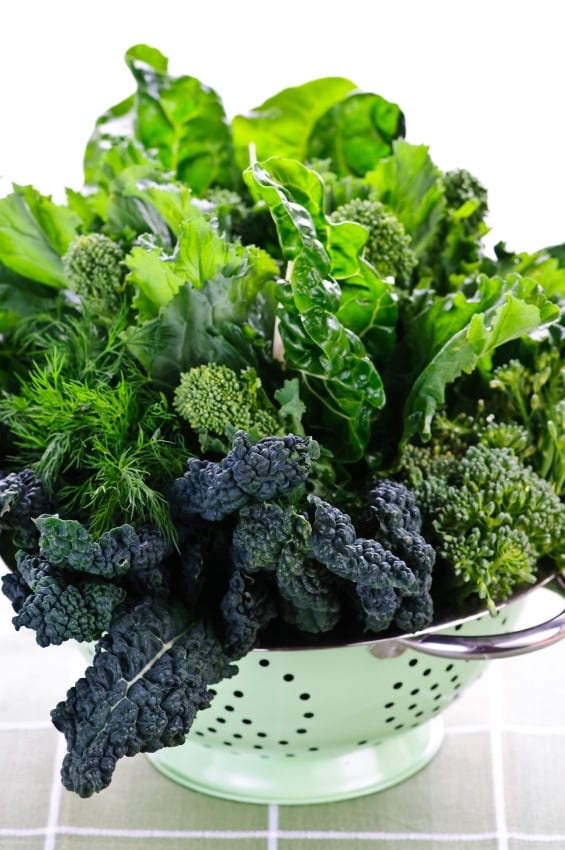 Whether it be an herb plant in a pot on a windowsill, or a full blown garden, growing food is a wonderful thing for children and adults alike. I can't imagine life without it!
I Grow Excitement! What do YOU grow? Please share your story with us at Gro Something Greater and read what others grow.