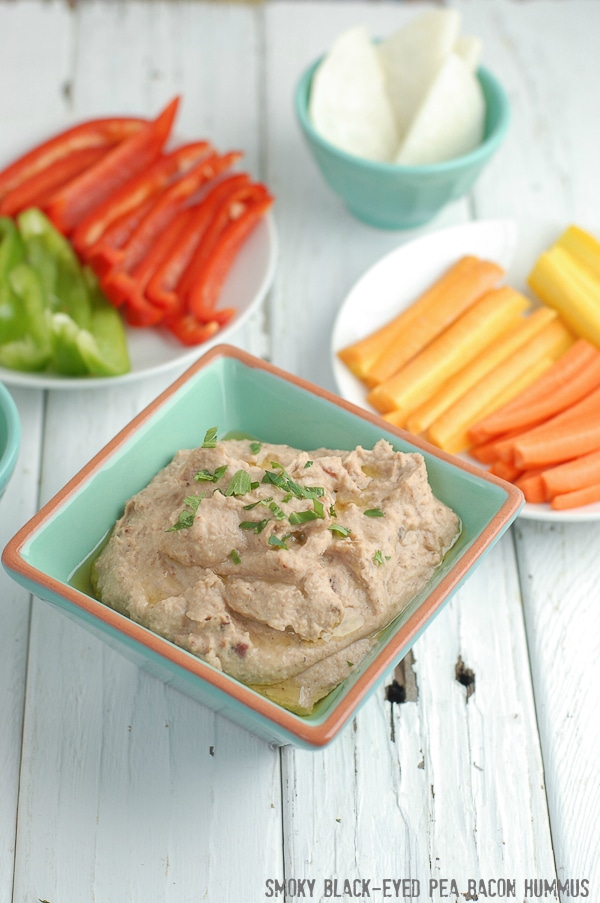 For the last five years I've made a dish with Black-Eyed Peas for good luck in the New Year. I researched this thoroughly, wanting to ensure I executed the tradition correctly, and learned it must be the first bite in the New Year even if one second after midnight.
The best known traditional dish is Hoppin' John which is a delicious simple black-eyed pea dish with ham. It's soul-warming and hearty, incorporating the luck-rendering legumes and what is believed in many countries to represent wealth and prosperity for the upcoming year, pork. Though there is no denying this rustic dish is my favorite type of cuisine, I like to mix it up and have made a different black-eyed pea dish each year. I loved Coconut Black-Eyed Pea Soup which hails from Tanzania with a simple preparation and sublime flavors (it's always a favorite of my children). Last year I made Black-Eyed Pea Fritters and Homemade Hot Sauce which was also well-loved albeit with a more labor intensive preparation.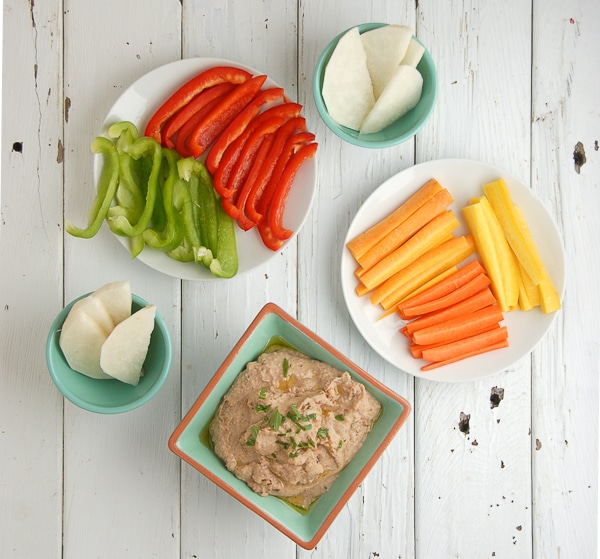 For this New Year's luck I decided to make a Smoky Black-Eyed Pea Bacon Hummus. It is everything one loves about traditional garbanzo bean hummus with a bit of smokiness added thanks to bacon and Hot Smoked Spanish Paprika. The bacon serves to deepen the flavor and I couldn't resist the added bit of luck from including pork!
This is the time of year many of us refocus on our health, and quality of diet is certainly part of that. Hummus would traditionally be served with pita bread however being gluten-free I paired this zesty version with a variety of colorful vegetables to provide different flavor combinations and increased vegetable intake, keeping it gluten-free at the same time.