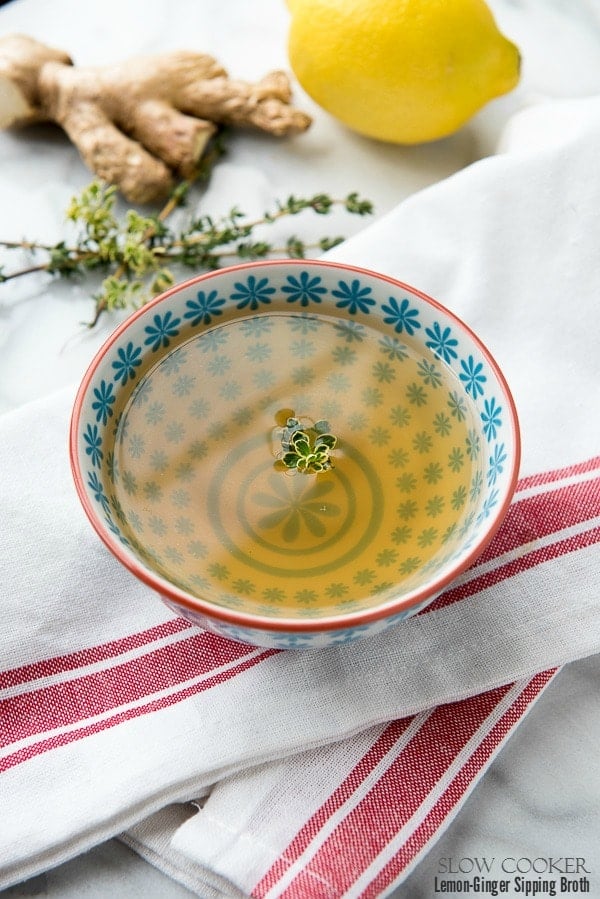 Today I have a simple little recipe. Probably not something you'd make all the time, but something that is just right when you want it.
As digitally as I shift from hearty soups to salad when the temperature changes, I find myself pining in the spring for something warm that isn't coffee or tea, or serious soup. I just want something warm and light to sip. We've just had a week of hard driving rain and a celebratory dump of snow on Mother's Day, however my food cravings have made the switch so entertaining a food as hearty as chili or chowder feels like too much. I still want just a hint of a soup that I can sip at my desk while editing photos or to wrap my hands around as we curled up to watch movies. Or maybe to fill up a bit with a lighter lunch when I don't want to eat much but need 'a bit more'!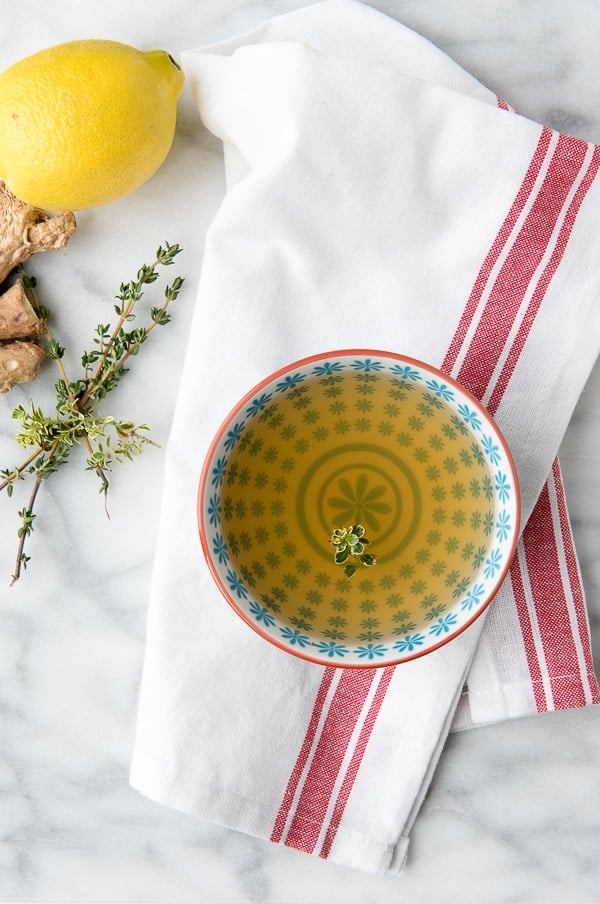 I love the flavors of lemon and ginger. They are bright, sassy and light as you'd expect for spring. They also possess great properties to support the immune system. My kids' schools are brimming with coughing, sniffly students to I'm paying attention to keep my system in good shape as well. Making a base vegetable stock in the slow cooker with lemon, ginger and a few seasonings creates a light, bright sipping broth that is very satisfying. It's a bit sweet, spicy from the ginger with a slight tang of lemon. One definitely could add some chicken and light vegetables to make a spring soup as well. I personally prefer the flavors of the vegetables and herbs so don't add salt to mine but you certainly can to meet your preferences.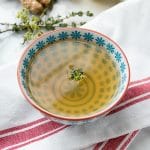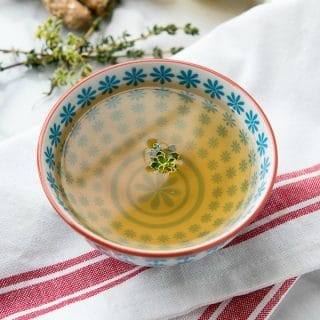 Slow Cooker Lemon-Ginger Sipping Broth
This Lemon-Ginger Sipping Broth is perfect when a light soup is called for or as a base to add chicken and vegetables to a broth with a bright flavor. More filling than a tea but not as filling as a traditional soup. Great to tide one over to the next meal too!
Ingredients
8

cups

Water

1

medium Yellow Onion

, peeled and cut into quarters

2

stocks Celery

, cut in to 2-3 inch pieces

2

inch

nob of Ginger Root

, peeled and cut into ½ inch pieces

6

cloves

Garlic

, peeled and rough chopped

2

teaspoons

Whole Black Peppercorns

2

tablespoons

Lemon Juice

3

sprigs fresh Thyme
Instructions
Combine all ingredients in a 6 quart or larger slow cooker and cook on Low for 8 hours. Strain the vegetables and discard.