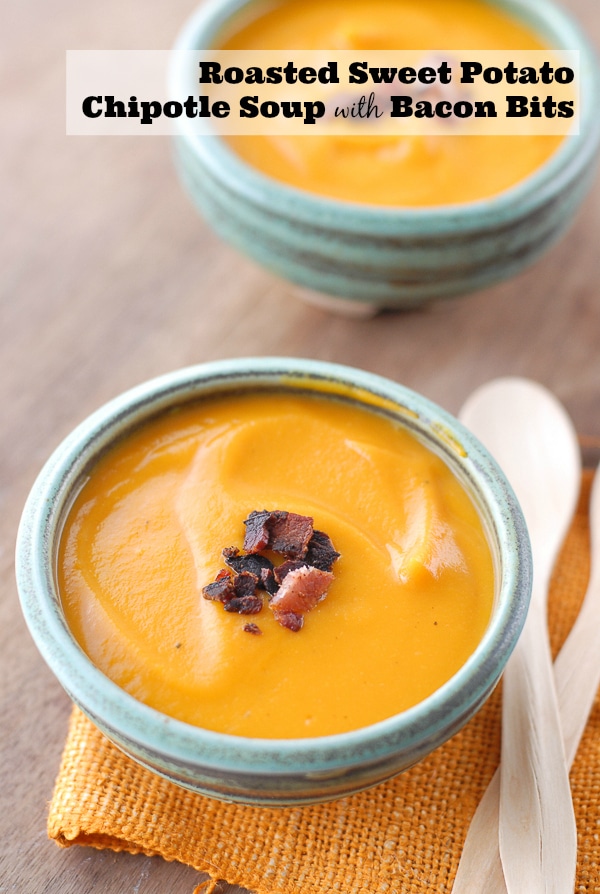 It seems almost the entire U.S. is locked down with cold, freezing temperatures. Ice storms, avalanches, Nor'easter mega storms. I've heard from so many house-bound readers that are whipping up pots of stew, savory chili and delectable soups that they would not normally have the time to make to take the edge off winter's firm grip.
I too am a soup lover. I love soaking beans overnight to make Split Pea Soup, lentil dishes or other hearty soups. A favorite of mine are winter squash soups which admittedly are a more recent love. As a child we really did not eat winter squash and as I made their acquaintance as an adult most of the dishes with them were sweetened. Acorn squash with brown sugar, the infamous Thanksgiving Yam Casserole with mini marshmallows. For me that added sweetness to the dense natural sweetness was too much.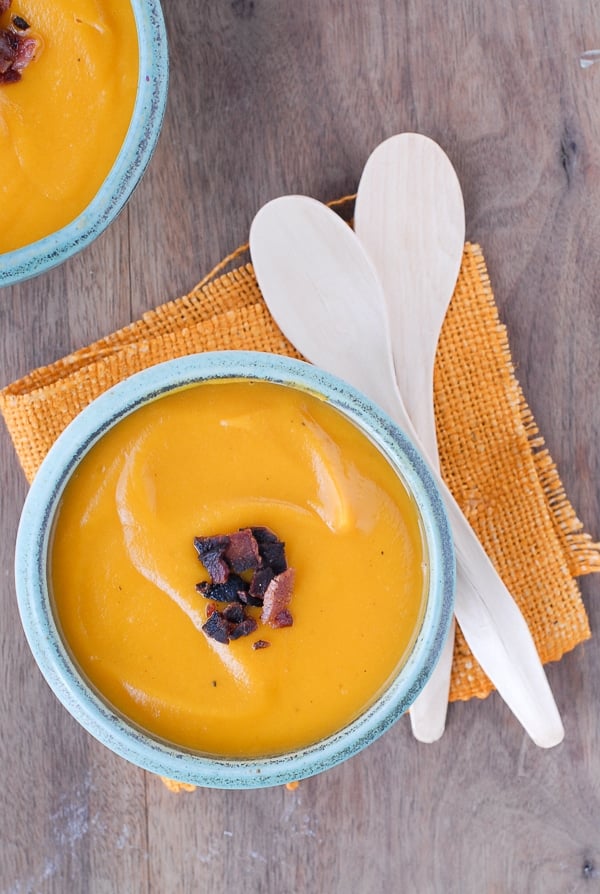 Fortunately my interest in conquering the winter squash and sweet potatoes prevailed and I discovered something I loved; counter balancing the sweetness with something salty and spicy. Winter squash and sweet potatoes makes the most creamy, smooth textured soup without the help of any dairy additive.
Years ago when fitness magazines first came out there was a walking magazine, called Walking. It started around the time when Shape magazine started. As the name suggests, the magazine covered all aspects of walking both for workouts and touring, as well as included recipes. I was a youngster experimenting with cooking I discovered a soup recipe that I adored. I finally left the dog-eared magazine in my past sure it could be found somewhere online but alas it is not.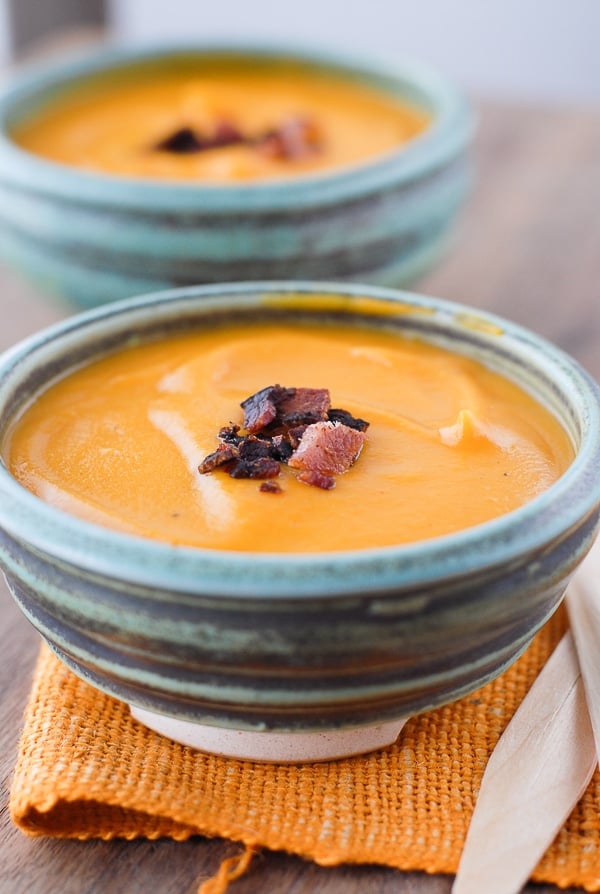 The recipe used pumpkin and cannellini beans pureed to make a smooth, flavorful soup with higher protein and fiber without altering the true flavor of the pumpkin. I did my best to recreate it a few years ago and adopted a similar approach with this recipe to a luscious end result! I found the color of this soup irresistible but the sweetness offset by the smoldering chipotle, adorned with just a little bit of bacon has been enough for me to consider keeping the leftovers on a refrigerator shelf behind crime tape, warning my family not to touch it so I can have it all to myself!
Sweet potatoes are chock full of fantastic vitamins and minerals making them a dense healthy food. Though there is a wee amount of bacon as a garnish, I consider this at the top of the 'healthy soup' list to ring in the new year.