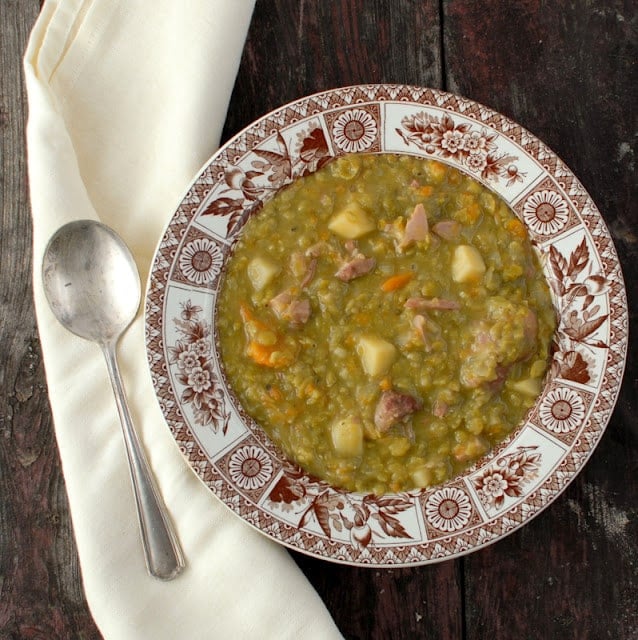 Winter is a quiet season for a Colorado Locavore.

Unless one has resources who greenhouse grow (fortunately I know some farmers who do) our task is to live from our stores from the fall.

This generally means a lot of root vegetables, winter squash, apples, pears (though those pears stored are probably about out now) and dried (or canned) goods.
I'll out myself here; I am a soup-a-holic.

As soon as the first chill of fall arrives my Dutch ovens and crock pot are on the ready.

I would eat soup every meal of the day if left to my own devices.

Bean soups are definitely my favorite, providing a non-meat source of protein that is filling, warming and delicious. I generally prepare mine with dried beans, always having an abundance from local sources on hand.
After enjoying a beautiful local ham for Christmas the day arrived when we could eat no more.

The dinners, sandwiches, omelets had run their course and we needed to finish it off in a dish fit for the deliciousness it delivered.

Some beautiful soup seemed in order, this version with the traditional flavors and seasonings punched up a bit.

Kind of like 'Big Girl Split Pea soup'.

It is full of great texture between the split peas, potato and ham and it's great to freeze as well!