A fun dessert or treat recipe that takes 5 minutes to make: Pumpkin Spice Cookie Dough Dip!  It tastes just like cookie dough (without any eggs or flour) and is perfect for gatherings, school parties, football parties or just as an unexpected treat.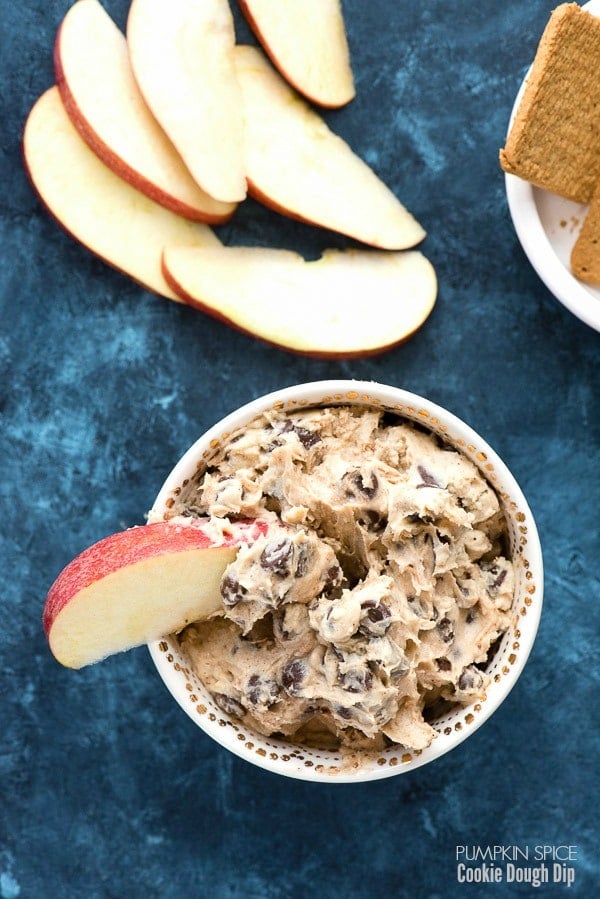 You may remember a few weeks ago I shared a naturally gluten-free Peanut Butter Lover's Chocolate Chip Mug Cake.  It's simple, delicious and I did not make it.  My 13-year-old son did.  Did I ever show you the cake he made by himself for my birthday this year?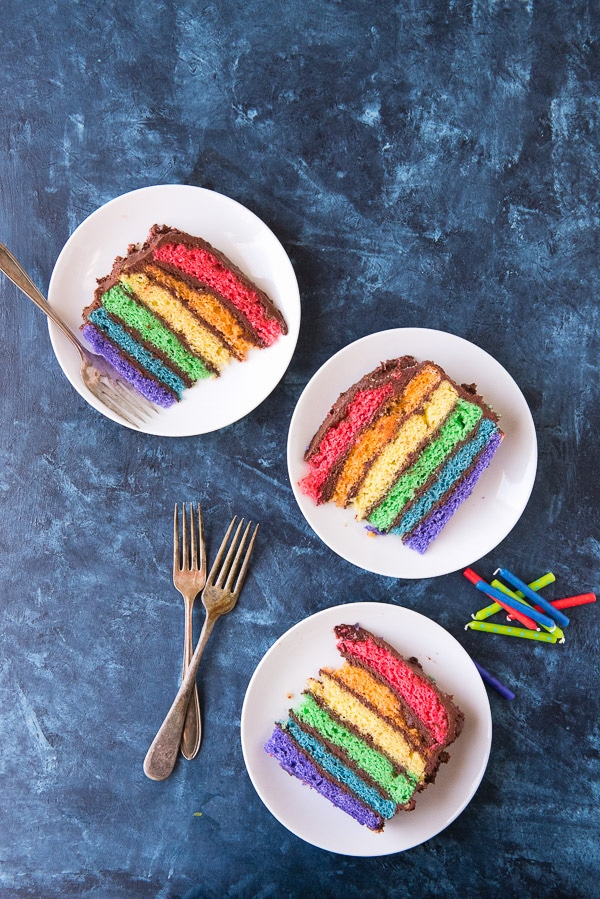 I've never made a cake that cool.
So my boy has taken a fancy to baking.  He'll often pop in wherever I am and ask if I mind if he makes, let's say, cupcakes.  He's old enough to manage in the kitchen so I rarely say no unless I need it for something.  And what emerges at the end of the process is extraordinary.  Last week it was galaxy cupcakes, black cupcakes with midnight blue frosting swirled with black.  It took five brushings of my teeth for them to be a normal color again but I'm all for kitchen experimentation.
This is what he made for fourth of July…..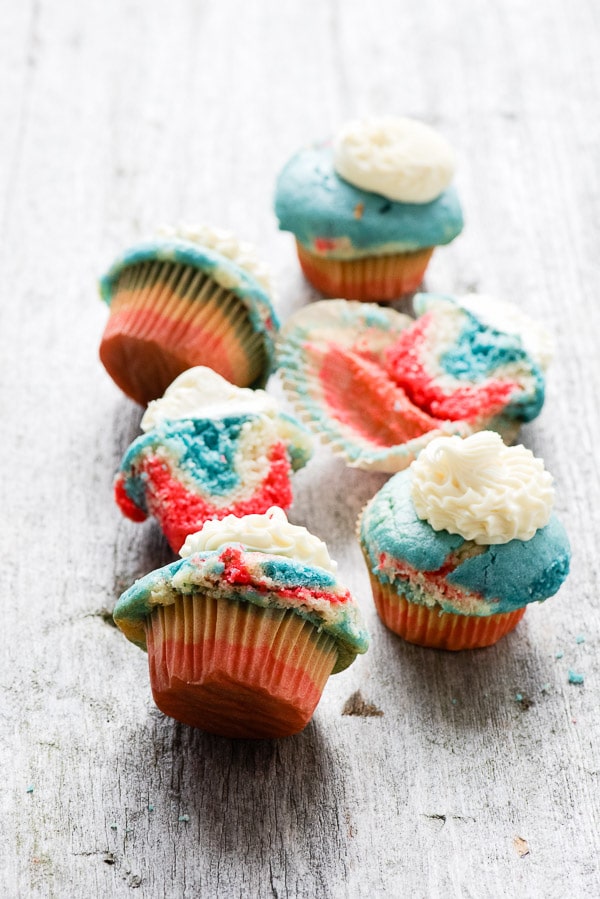 So a few weeks ago he asked my husband to go to the store for ingredients to make a surprise project.  I've grown to be extremely curious about what he's cooking up since everything has been so good and usually something I would not take the time to experiment making myself.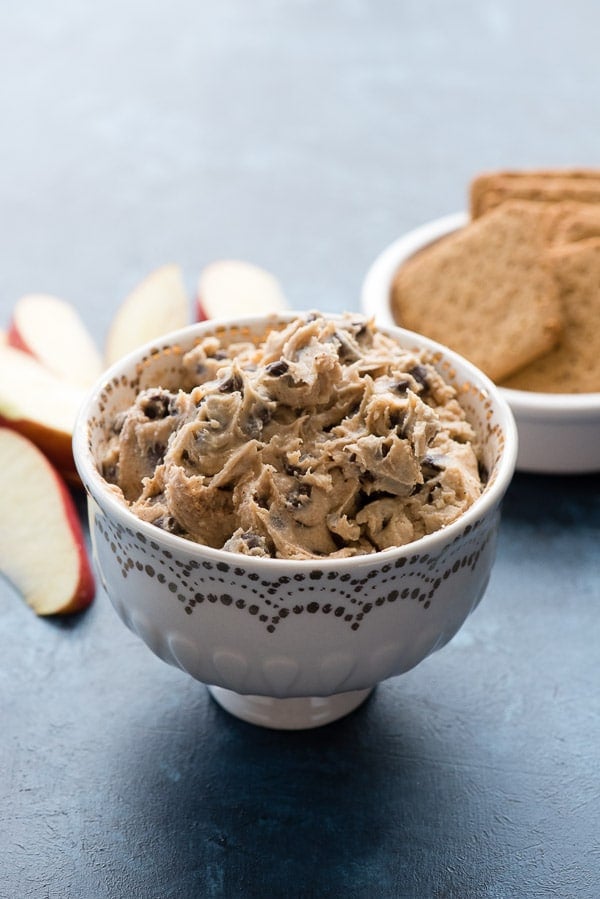 This time was Cookie Dough Dip.  Now I've seen cookie dough dip on Pinterest but it has never crossed my mind to make it mainly because it hadn't made sense to me.  I grew up in the chip-and-dip era of cocktail parties and it's locked and loaded as a savory thing, dip is.  I couldn't picture a sweet dip being served as dessert (and have sense learned it gets devoured right after school).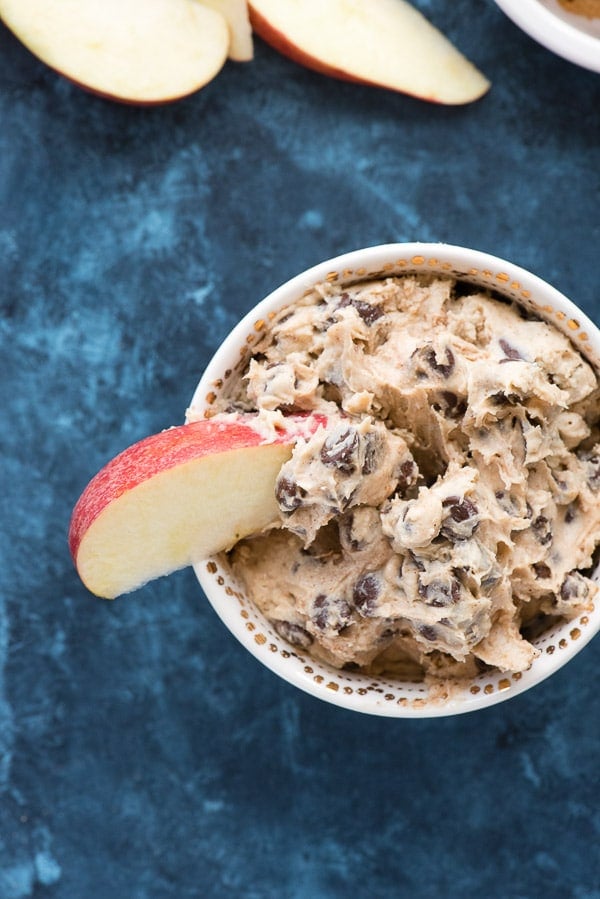 Once tasting it I was a convert.  It's rich, I won't lie, so it goes a long way which isn't a bad thing (cookie batches in my house generally don't hit the 36-hour mark before they are all gone).  Despite the name there is no real dough; no eggs, no flour.  It's a mixture of sugars, cream cheese, chocolate chips, butter and some spices.  We loved the first version with graham crackers which add a wonderful flavor component.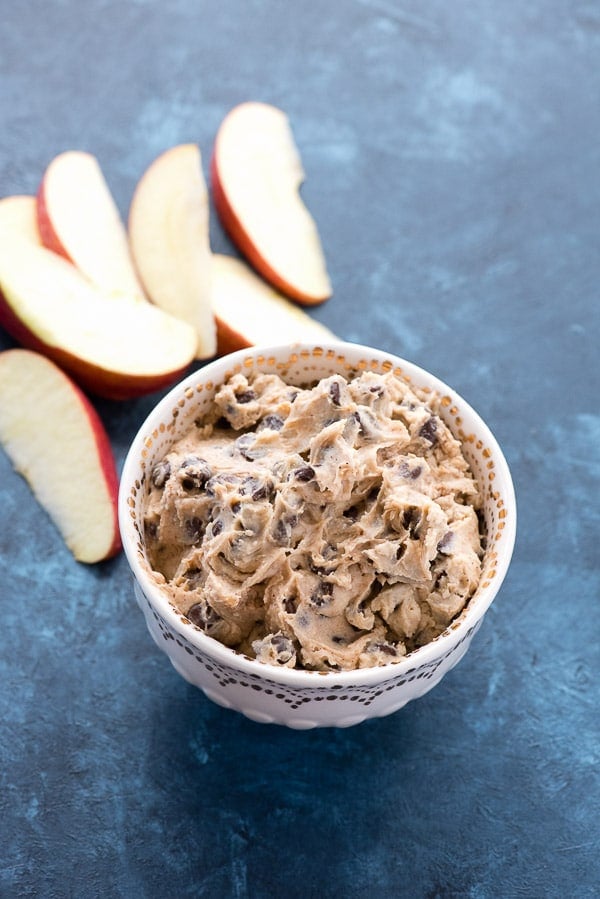 As soon as I tried it I wanted to share it with you, especially knowing I could delegate the preparation to the junior master chef.  We changed it up a bit to make it a fall themed treat and boy is it tasty!  I love it with crisp apple slices.  Graham crackers are again a great choice or digestive biscuits for those who can eat gluten and now that they are available internationally.  I'm sure you'll find some favorites of your own too!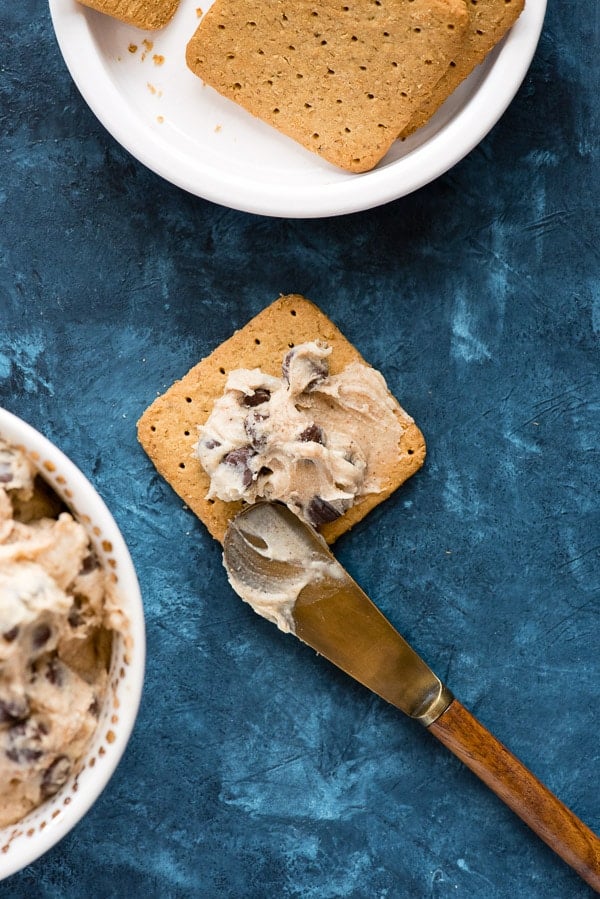 It's really a fun idea for a party, school event, gatherings or anytime a sweet treat would be welcome.  It stores well in the refrigerator, sealed.  If you make it, let me know what you think?  I have a feeling I'll be sharing more confections from my little man  here in the future!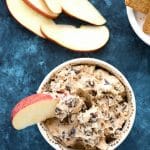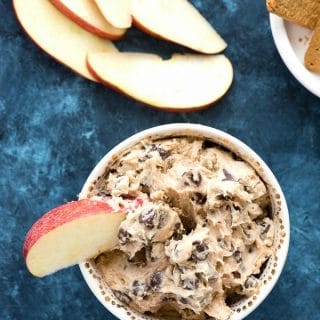 Pumpkin Spice Cookie Dough Dip
Ingredients
1

stick Unsalted Butter

, softened

1 8-

ounce

package Cream Cheese

, softened

1/3

cup

Granulated Sugar

1/4

cup

Light Brown Sugar

1 1/2

teaspoon

Vanilla Extract

1/2

teaspoon

Kosher Salt

1 1/2

teaspoon

Pumpkin Pie Spice

1 1/2

cups

Semi-Sweet Chocolate Chips

Suggested 'dippers': apple slices

, graham crackers, cookies
Instructions
Combine the butter, cream cheese and sugars in the bowl of a standing mixer (may also be done with a hand mixer) and cream together.

Add the vanilla extract, salt and pumpkin pie spice and mix in. Mix in the chocolate chips. Serve or store sealed in the refrigerator.