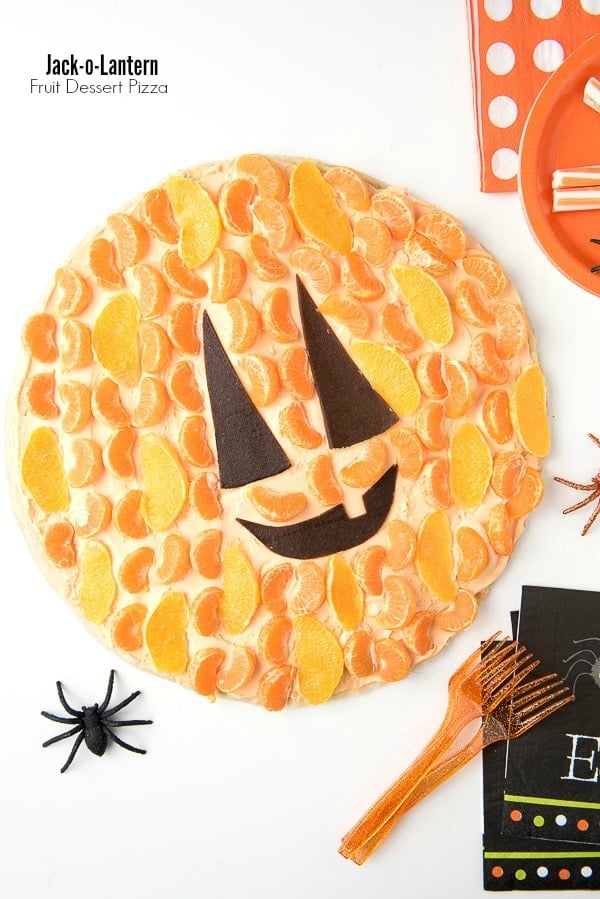 I have always loved carving Jack-o-Lanterns at Halloween. Never able to turn away a misshapen pumpkin or commit to only one design, our porch is usually illuminated with a small army of rustically carved glowing squash. 'Rustically' makes it sound like there might be some cozy charm in the attempted artistry. That would be a generous overstatement in those I've personally crafted!
We are sorely behind this year. The middle of September ticked by slowly, threatening to never to give way to October. Suddenly we are sprinting toward Halloween with no chance of slowing down. We in the Boulder Locavore household are late. Late picking this year's costumes. Late gathering our collection of pumpkins. Late with party plans. Just plain late.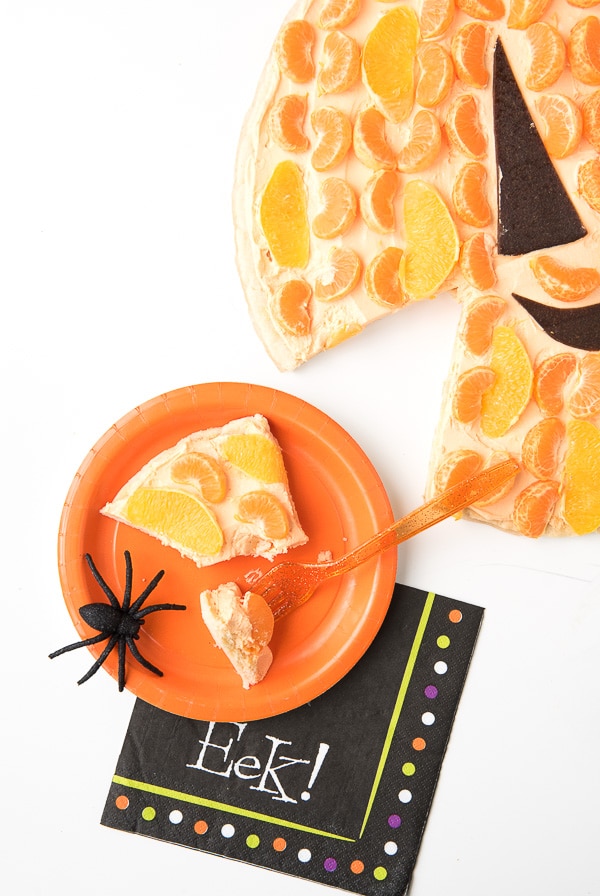 I recently did some searching on the web for unique pumpkin carving methods, feeling perhaps I'm in a rut. I was amazed at some of the creations people come up with. One of my favorite things about carving pumpkins are roasting the seeds. I have the BEST pumpkin seed roasting method ever! It has a little trick allowing all the pumpkin goop to separate from the seeds without any fuss.
This year there is a bit of a kink in our pumpkin efforts. My office sits in the front of my house with a bay window facing the porch and the foothills. I've noted that a number of animals frequent our front porch during the day (all stealthily escaping the notice of our trusty English Bulldog, Lola). We have some bunnies who I suspect have set up a warren underneath the concrete front steps. Wandering neighborhood cats roam the front garden and porch I on the hunt for the bunnies.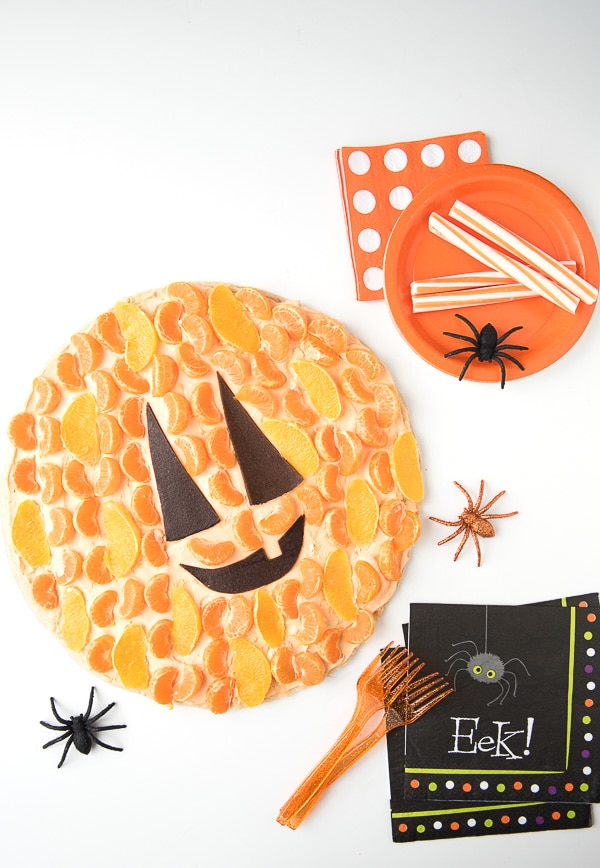 The real Halloween threat however is a squirrel who visits daily, plucking dying sunflowers off the stem, perching on the railing outside my window and gnawing away at them. Sadly I feel that would be the fate of carved pumpkins left on the porch as well.
So until Hallow's Eve arrives, large plastic Jack-o-Lantern's will set the holiday tone. In the same spirit I made a Jack-o-Lantern Fruit Dessert Pizza to keep spirits light! I love a dessert pizza as do the goblins and ghouls in my house. This delicious, light recipe is made simple using packaged sugar cookie mix to create a crust, topped with a tangy topping decorated with fresh citrus fruits. Eyes and a mouth are created from fruit leather and the entire creation takes only 30-45 minutes! It's a great addition to the Halloween buffet table, school parties and office parties as well.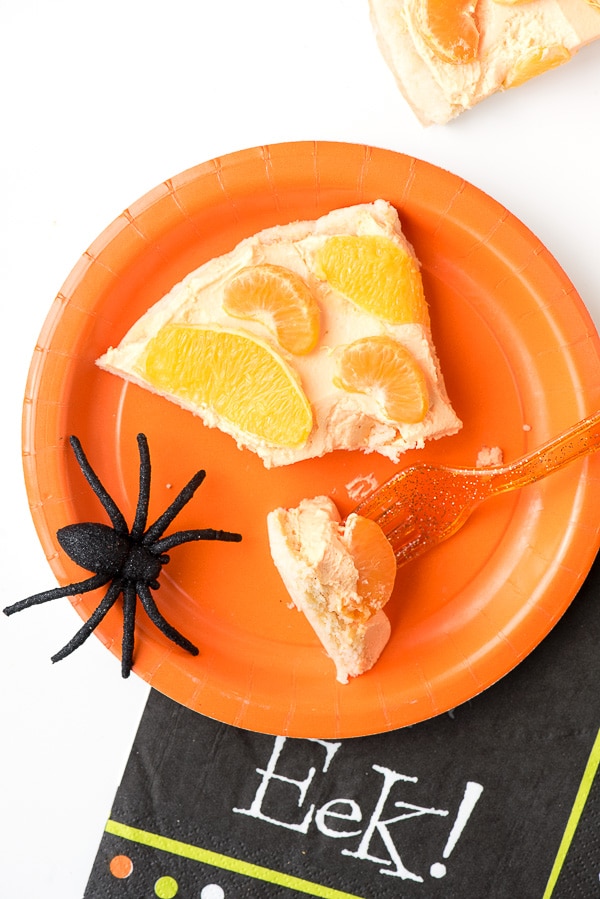 Recipe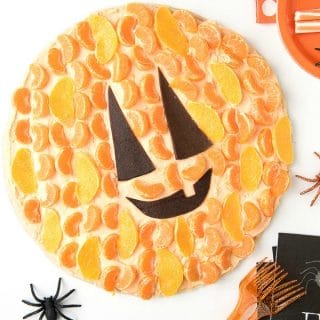 Jack-o-Lantern Fruit Dessert Pizza
What better way to celebrate Halloween than with a big round Jack-o-Lantern dessert pizza! Light sugar cookie creates a crust covered with a tangy topping and sweet, juicy citrus segments. It's quick to make and can be decorated in your chosen pattern.
Print
Save Recipe
Recipe Saved!
Pin
Rate
Ingredients
1

box favorite Sugar Cookie mix

(I used Pamela's Products gluten-free Sugar Cookie Mix), plus any ingredients specified by the mix (e.g. butter, eggs, etc)

1 8-

ounce

package of Cream Cheese

, softened

1 10-

ounce

container Whipped Topping

(I used Truwhip which is 100% natural with no hydrogenated oils and no high fructose corn syrup; any whipped topping will work)

½

teaspoon

Vanilla Extract

¼

cup

Confectioner's Sugar

Orange food coloring

3

packages Fruit Leather

(color and flavor to your preference)

Clementines

(approximately 10), peeled and separated into segments

2

Oranges

, peeled, separated into segments with excess white membrane or pith removed
Instructions
Preheat the oven to 350 degrees. Line a round pizza pan (14 inch diameter or smaller) with parchment paper allowing paper to overhang by a few inches on both of the pan (this allows lifting the pizza out of the pan). Spray the paper and any uncovered area of the pan with non-stick spray.

Prepare the sugar cookie mix as directed on the package. Roll the dough out and fit to the pan. Press to fully cover the pan using a mixing spoon and fingers. Bake in the preheated oven until lightly golden (8-10 minutes). Note: every mix and oven is different so watch while baking and do not over bake. I removed mine at 11 minutes and it was not a true golden color but was cooked. Set on a cooling rack until it has fully cooled.

While the cookie is cooling, prepare the topping. Add the softened cream cheese to a mixer bowl and beat at high speed until fully creamed. Add the whipped topping, vanilla extract, confectioner's sugar and food coloring; beat on medium to incorporate, raising the speed to high to beat into a creamy frosting. Note: it may appear lumpy during the beating process but continue until it becomes creamy. Add food coloring to achieve desired orange color (I wanted a light sunset hue).

When the cookie if fully cooled, spread the frosting evenly to cover the entire cookie. If needed the cookie can be lifted from the pan by the parchment paper to do this step.

To create the face: Cut two eyes and a mouth from the fruit leather. I cut two tall triangles using the length of the fruit leather. Cutting the mouth horizontally aligned with the length of the fruit leather works best. Place the eyes and mouth where you want them.

Make vertical lines with the clementines imitation the ridges in a pumpkin. You can develop a pattern that appeals of simply place one row of clementine segments facing one direction with the next row facing the opposite direction and continue alternating in the fashion. I placed the orange segments randomly within the clementine rows.

Once the Jack-o-Lantern is assembled, cover with plastic wrap and refrigerate until serving. Cut into serving pieces with a sharp kitchen knife or pizza cutter.
Nutrition
Calories:
182
kcal
|
Carbohydrates:
14
g
|
Protein:
2
g
|
Fat:
12
g
|
Saturated Fat:
8
g
|
Cholesterol:
28
mg
|
Sodium:
104
mg
|
Potassium:
114
mg
|
Fiber:
0
g
|
Sugar:
13
g
|
Vitamin A:
425
IU
|
Vitamin C:
13.9
mg
|
Calcium:
58
mg
|
Iron:
0.2
mg