Iced Pumpkin Spice Latte is a perfect way to enjoy a favorite fall coffee drink even if it's still hot outside! So easy to make at home and brimming with delicious fall flavors.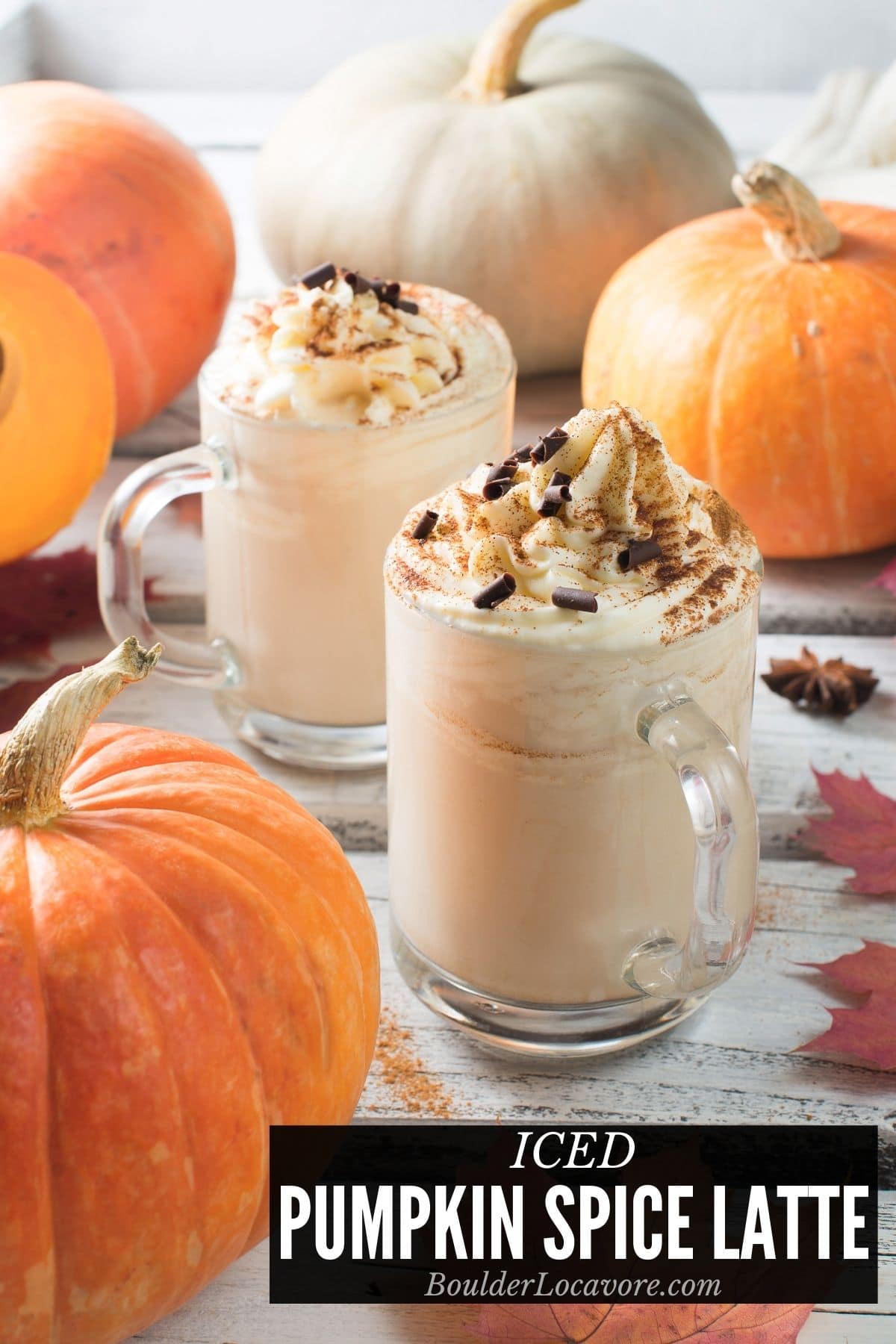 Enjoying the flavors of an Iced Pumpkin Spice Latte doesn't require going to a coffee shop.
It's easy to make at home if you have a blender!
It's a delicious and filling drink that screams 'fall'.
Enjoy it with Pumpkin Cream Cheese Muffins, Sour Cream Coffee Cake or Morning Glory Muffins
This Iced Pumpkin Spice Latte recipe will become your go to fall drink! If you are a tea lover try making tea lattes too.
Recipe Ingredients + Notes
Pumpkin Puree – store bought or homemade pumpkin puree can be used. Or try some Pumpkin Butter for the sweet taste of fall. If substituting omit the spices and the condensed milk in the recipe as well as the pumpkin puree. For a stronger pumpkin flavor use 1/2 cup pumpkin puree.
Pumpkin Pie Spice – this is the perfect blend of favorite fall spices.
Cinnamon – extra cinnamon give this pumpkin spice latte its signature flavor.
Sweetened Condensed Milk – creamy sweetened condensed milk is the perfect way to sweeten the latte with no gritty sugar to dissolve. It blends right into the other ingredients. Use regular or fat-free based on your preference.
Regular Milk – any milk can be used. Whole Milk is recommended for the higher fat content but choose what you love: lower fat dairy milk, oat milk, almond milk.
Espresso Powder – using espresso powder dissolves easily with the other ingredients. It also doesn't require an espresso maker. If you prefer to substitute freshly made espresso, just chill it before adding.
Ice – ice crushed with the other ingredients gives the iced latte a creamy consistency.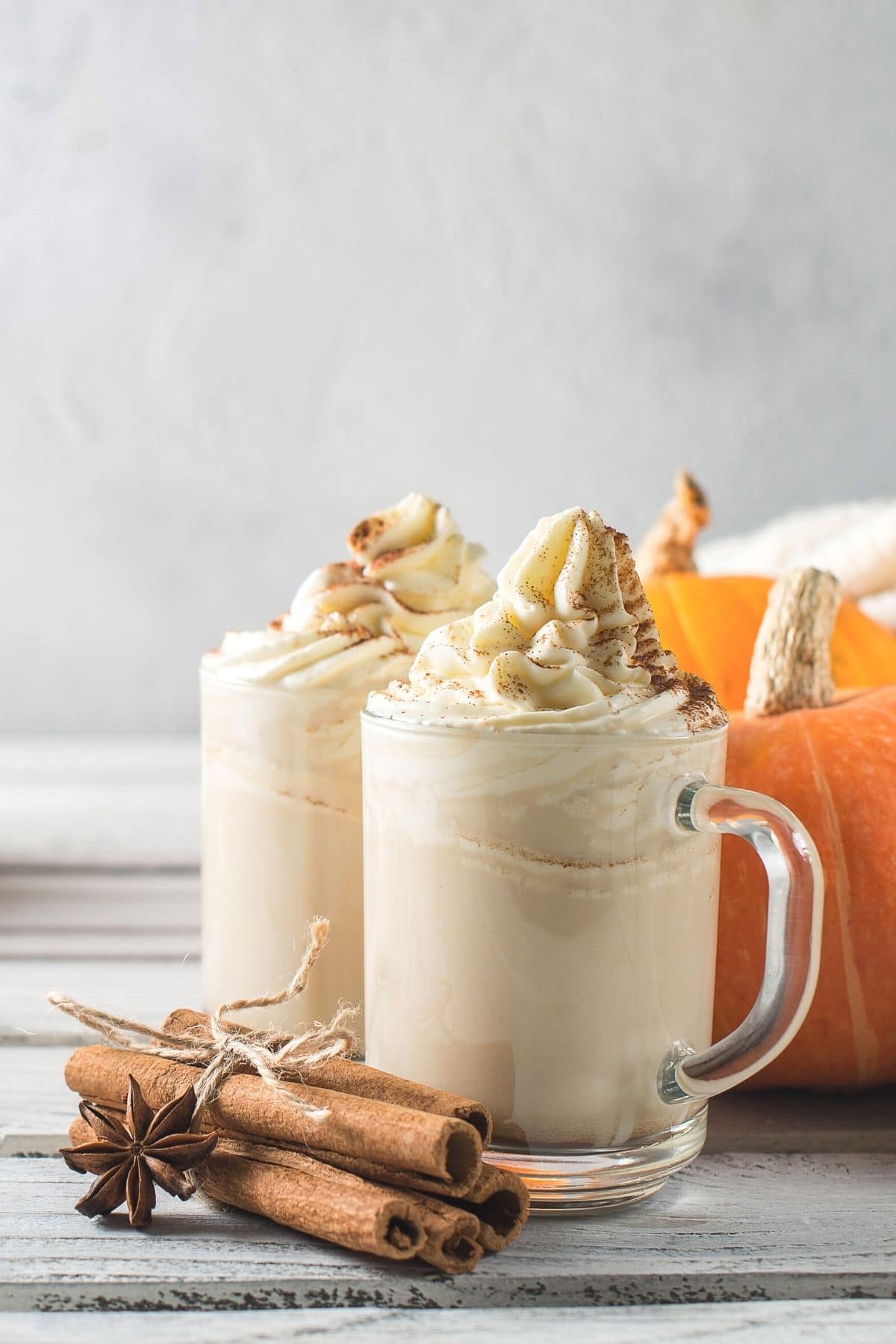 Variations
Substitute strong brewed coffee for the espresso. Be sure to chill it first (using prepared cold brew is great for this).
Serve over ice instead of blending. You can blend all the ingredients except the ice and serve the pumpkin latte in a glass of ice and top with whipped cream!
For a lower-fat version: substitute skim milk for whole milk and use a fat-free version of sweetened condensed milk.
What Type of Blender do I need?
Any blender will work provided it's powerful enough to crush ice (they all should be).
I used a Vitamix S30 S-Series professional personal blender I was provided to test (seen in the photos).
Personal blenders are great because you can drink out of the canister (great for smoothies). They convert into cups. But any blender will work!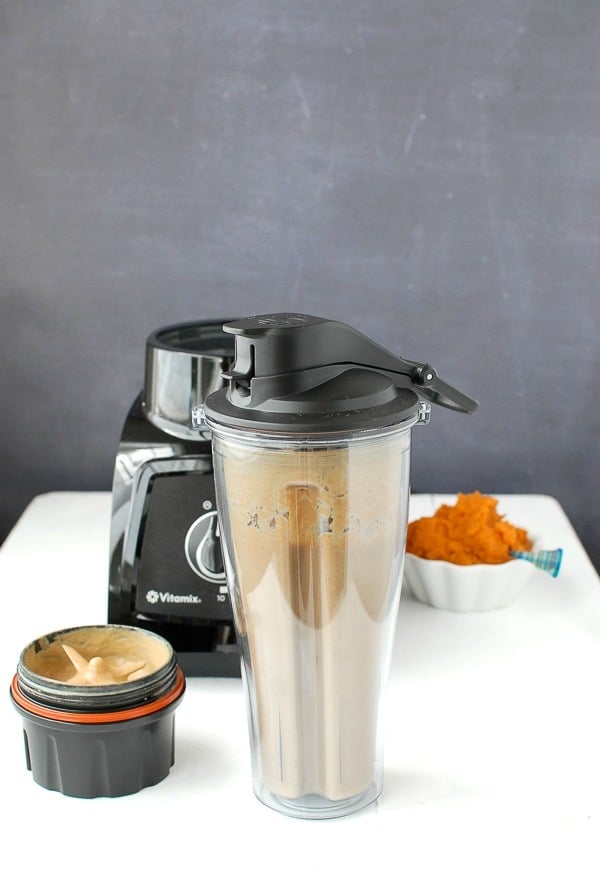 How to Make it – Step-by-Step
STEP 1: Add the following to the blender in order: ice, pumpkin puree and 1/4 cup milk (photo 1).
STEP 2: Stir together the pumpkin pie spice, cinnamon, espresso powder, condensed milk and the remaining milk. Pour into the blender (photos 2-3).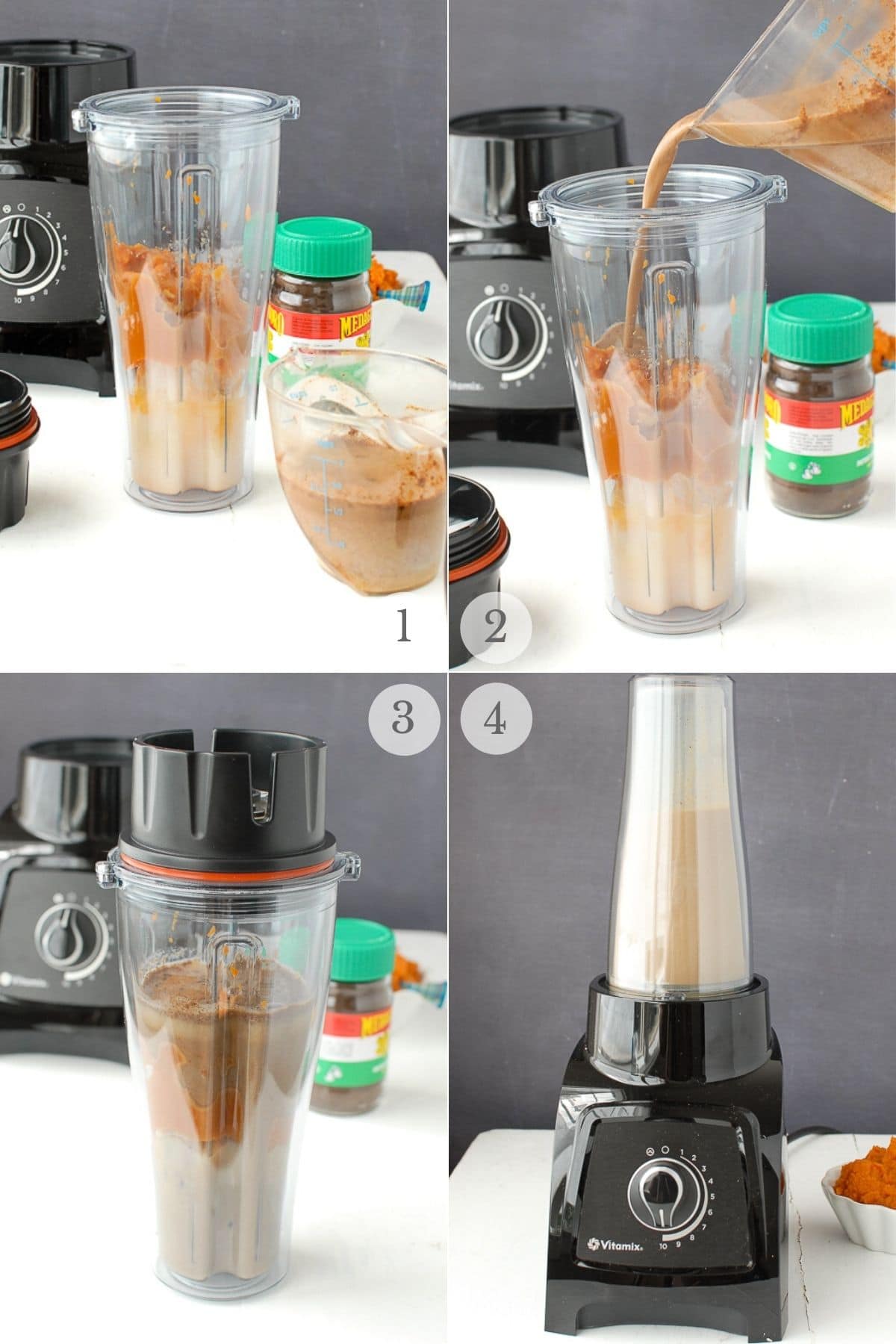 STEP 3: Blend to desired consistency (photo 4). Serve as is or topped with whipped cream on top!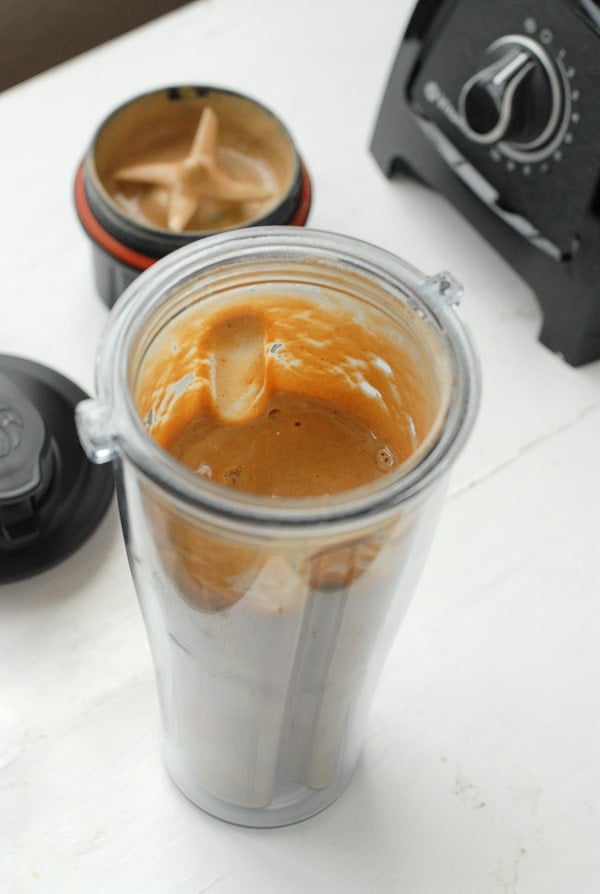 Did you make it? Please RATE THE RECIPE below!
Please SUBSCRIBE and FOLLOW ME on FACEBOOK , TWITTER , INSTAGRAM and PINTEREST !
Originally published: September 23, 2014