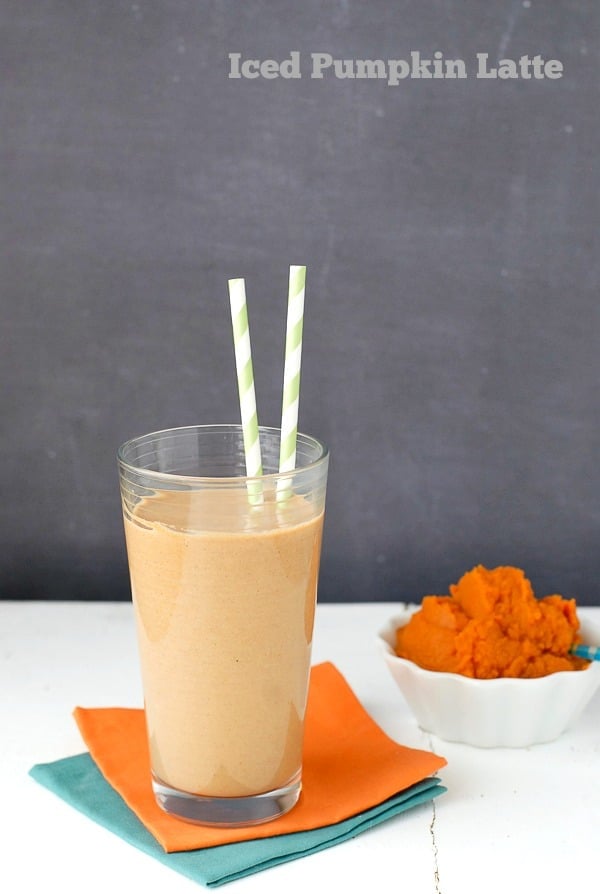 Last Christmas my husband bought a Vitamix for our family. He bought the latest, top-of-the line 750 series machine with an extra-large container with the hope it would help us get more fruits and vegetables into our diets. Adding a Vitamix to our well-armed kitchen was on our list, however, I will confess, I was secretly a little disappointed when the box was unwrapped (I can't really believe I'm admitting that now)! I mean, I love an icy margarita as much as the next girl on a hot summer day, and felt green smoothies really needed to start happening in my kitchen, but how excited can a person get about a 'blender'?! Little did I know it would become a life-changing experience.
What I quickly realized is that I had formerly owned 'blenders'; meager in their blending performance and unable to do anything else. The Vitamix is a kitchen prep appliance. It blends like a work horse but it doesn't stop there. I have made entire meals thanks to my Vitamix and the one-inch thick cookbook which accompanied it. AND I was finally able to join the ranks of the cool kids making smoothies out of anything I chose; it has the power to tame a beet into a smooth, frothy nectar like nobody's business. My son in particular, at the tender age of 10, took to smoothie making like Picasso to a canvas; creating some fantastic combinations that I've featured on Boulder Locavore to rave reviews. I cannot imagine my culinary life without my Vitamix now and hang my head in shame about my initial, uninformed reaction when the kitchen was graced with its arrival.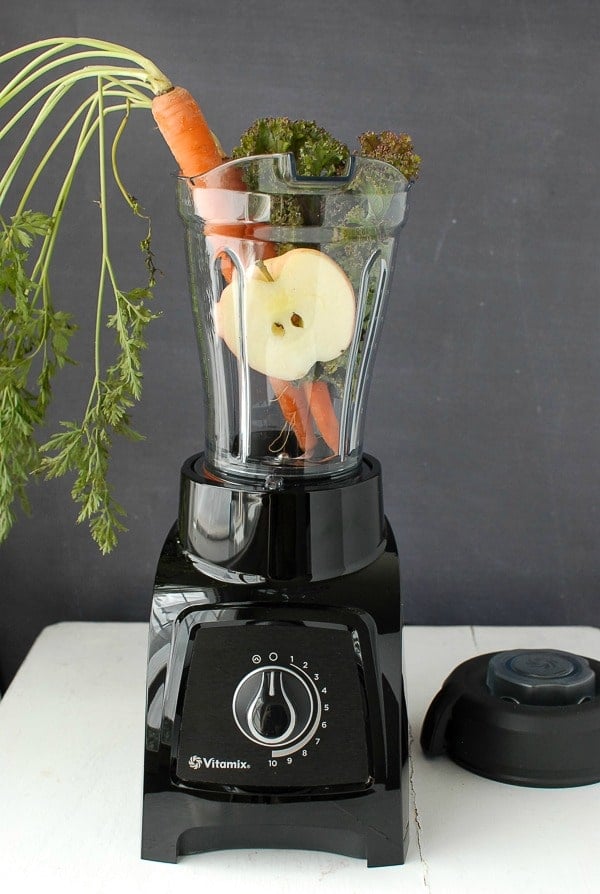 Mornings in my household during the school year are a finely tuned military operation. God forbid someone can't find their shoes and our 40 minute window, between getting out of bed and the car pulling out of the garage, is compromised. While the kids are eating breakfast, I'm compiling lunches usually leaving about 9 minutes to get dressed myself so as to not completely ruin their street cred were I to have to step out of the car in broad daylight. As feeble as it might sound, I often forget to eat breakfast myself so have to bring something in the car or wait out the hour round trip until I'm home again.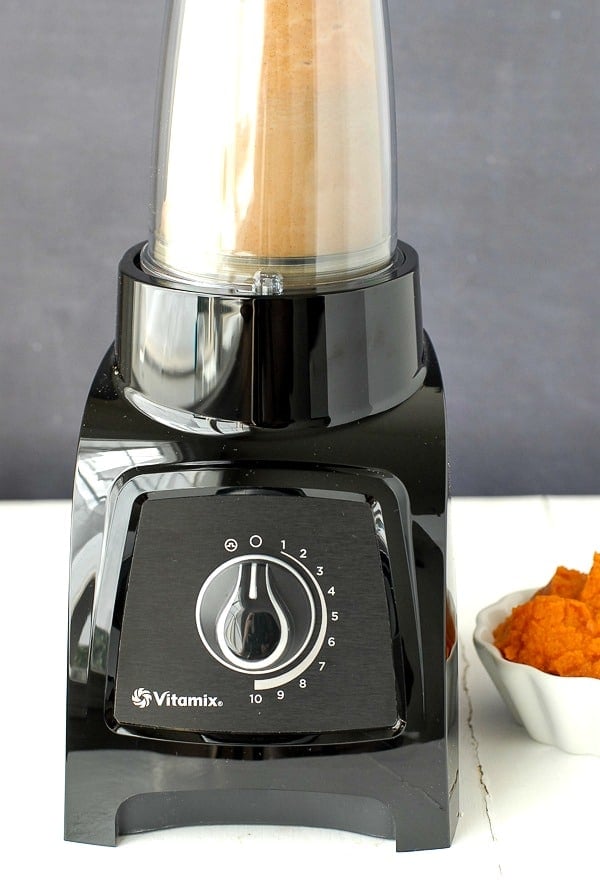 Imagine my sheer delight when my beloved Vitamix released a new 'personal blender', the S30. It bears all the blending ferocity as its sister models but with a twist. The S30 comes with two BPA-free containers; a 40-ounce traditional carafe style and a 20-ounce container which transforms into a to-go vessel directly from the Vitamix! The 20-ounce container is filled with ingredients (the manual suggests the perfect order) and sealed with the blending blade. It is flipped upside down to blend, removed and the blending element is screwed off to be replaced with a to-go lid. Genius. The containers are also dishwasher safe on the top rack.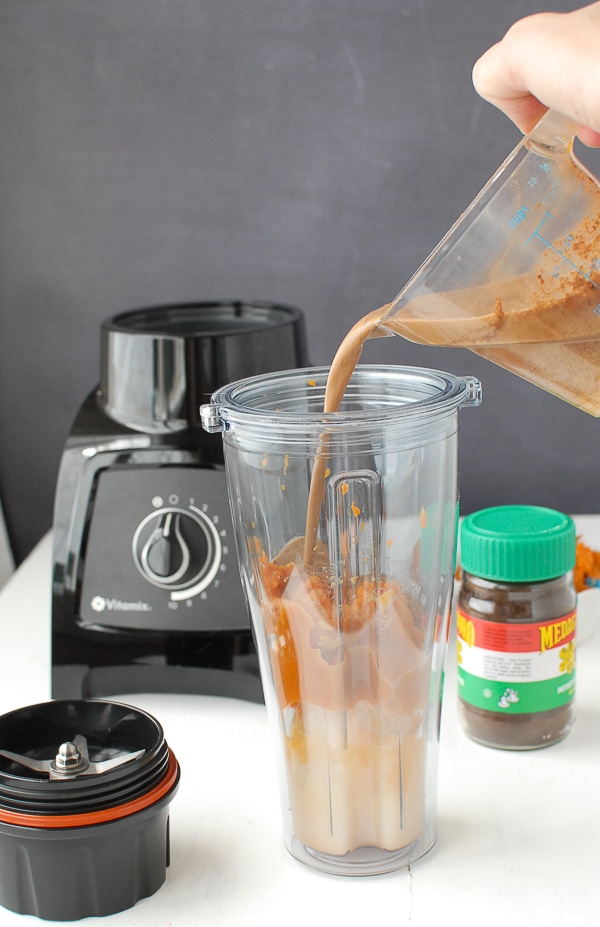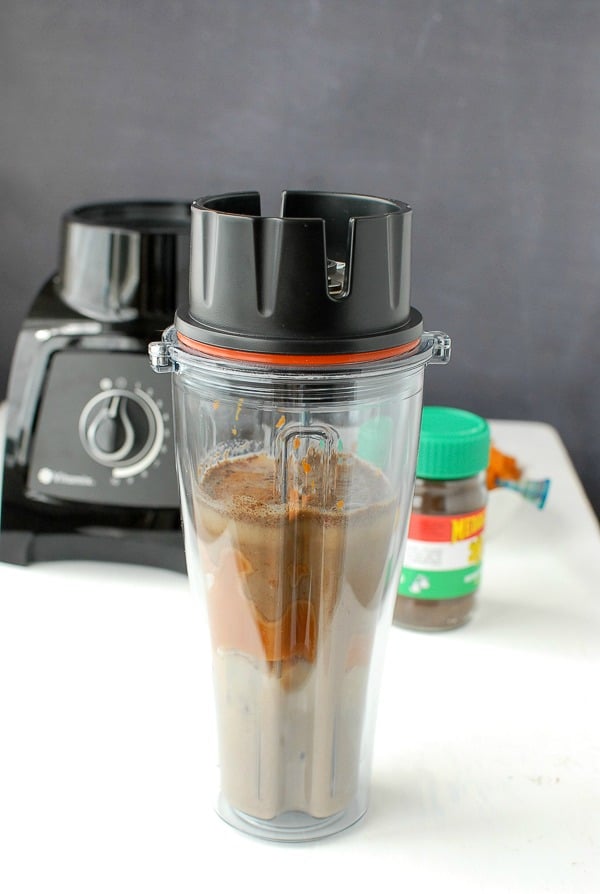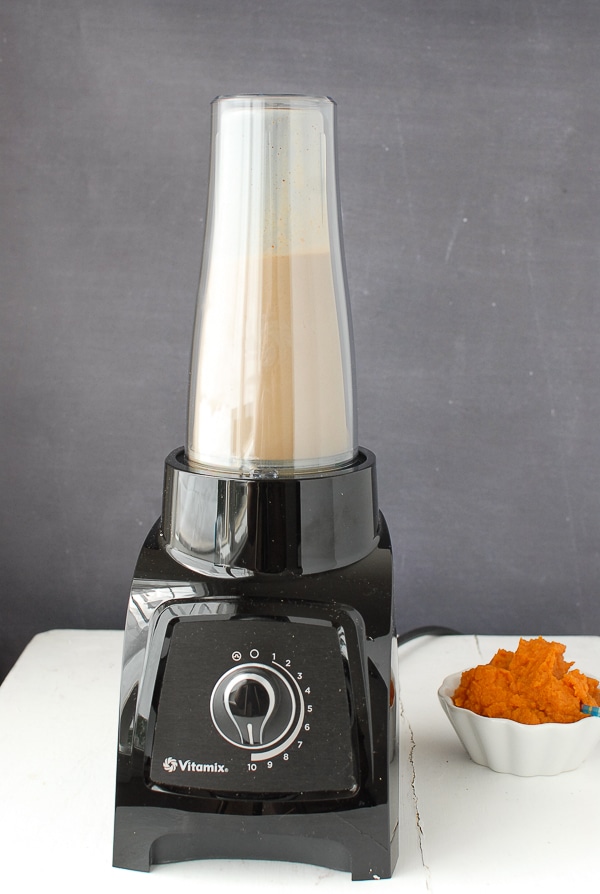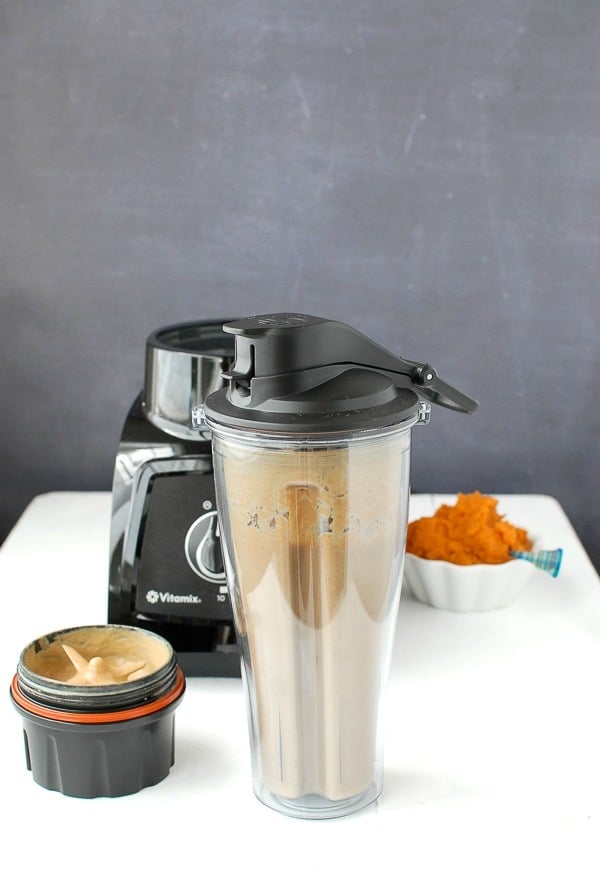 A big part of my 'a ha' moment when getting our first Vitamix, which continues with the S30, is the thought that goes into crafting recipes to accompany the machines. The S30 also comes with a one inch thick cookbook, beautifully illustrated with recipes spanning Beverages to Go, Beverages to Share, Dips & Spreads, Dressings, Soups, Sauces and Desserts. There are recipes for batters (Cranberry Oat Pancakes anyone?), grinding your own nut butters, making baby food and nut milks. The recipes are developed by chefs and designated in the cookbook with which of the two containers to use.
The Vitamix S30 Personal Blender is a simplified model while still retaining the sleek Vitamix exterior, powerful blending capability and ease of use. The instructions are simple both to operate the S30 as well as for optimal layering of ingredients to enjoy a great end result. Nothing is over complicated. It is a perfect solution for blending smaller recipes, and smoothies or drinks to go. I love that I can make green smoothies in seconds and take it now to go without transferring to a second cup.
For a taste, I'm sharing one of their seasonal recipes for Iced Pumkin Latte!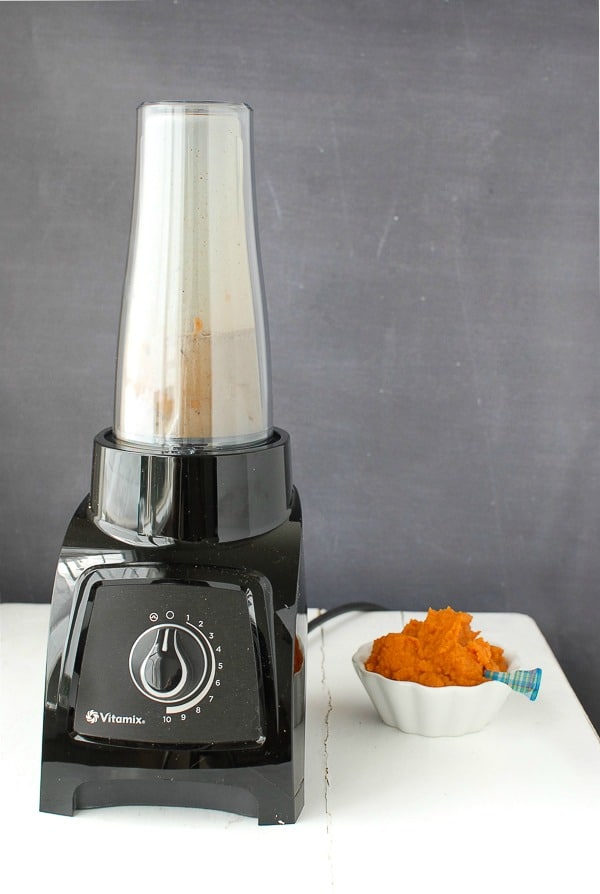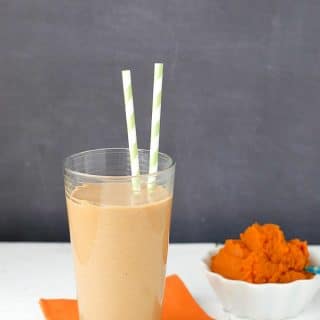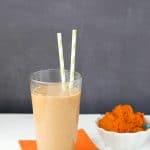 Iced Pumpkin Latte
Fall is defines by Pumpkin Spiced Lattes in the coffee world and now you can make an iced version at home thanks to the Vitamix cookbook! In minutes you'll have a frothy sip of fall. Chef's Note: For a low-fat version substitute skim milk for whole milk and use a fat-free version of sweetened condensed milk.
Servings
1
2/3 cup single serving
Ingredients
1/2

cup

(120 ml) Ice Cubes

1/4-1/2

cup

(122 g) Pumpkin Puree (for a stronger pumpkin flavor use 1/2 cup)

1/2

cup

(120 ml) Whole Milk, divided use

3/4

teaspoon

Pumpkin Pie Spice

1/4

teaspoon

Ground Cinnamon

1 1/2

teaspoons

Instant Espresso Powder

1/3

cup

(80 ml) Sweetened Condensed Milk
Instructions
Instructions if using the Vitamix S30:
Place ice, pumpkin, and 1/4 cup (60 ml) milk into the Vitamix 20-ounce container in the order listed.

Stir together the pumpkin pie spice, cinnamon, espresso powder, condensed milk, and remaining 1/4 cup (60 ml) milk. Place mixture in the container and secure blade.

Turn the dial to 1 and slowly increase speed to 10.

Blend for 30 to 35 seconds or until desired consistency is reached.
Instructions if using a different Vitamix model or traditional blender:
Place ice, pumpkin, and 1/4 cup (60 ml) milk into the blender container.

Stir together the pumpkin pie spice, cinnamon, espresso powder, condensed milk, and remaining 1/4 cup (60 ml) milk. Place mixture into the blender container.

Blend until desired consistency is achieved.
Recipe Notes
Recipe shared with express permission from Vitamix Personal Blending cookbook.
Nutrition Facts
Iced Pumpkin Latte
Amount Per Serving
Calories 434
Calories from Fat 117
% Daily Value*
Fat 13g20%
Cholesterol 46mg15%
Sodium 186mg8%
Potassium 718mg21%
Carbohydrates 68g23%
Protein 12g24%
Vitamin A 10000IU200%
Vitamin C 5.2mg6%
Calcium 454mg45%
Iron 1.4mg8%
* Percent Daily Values are based on a 2000 calorie diet.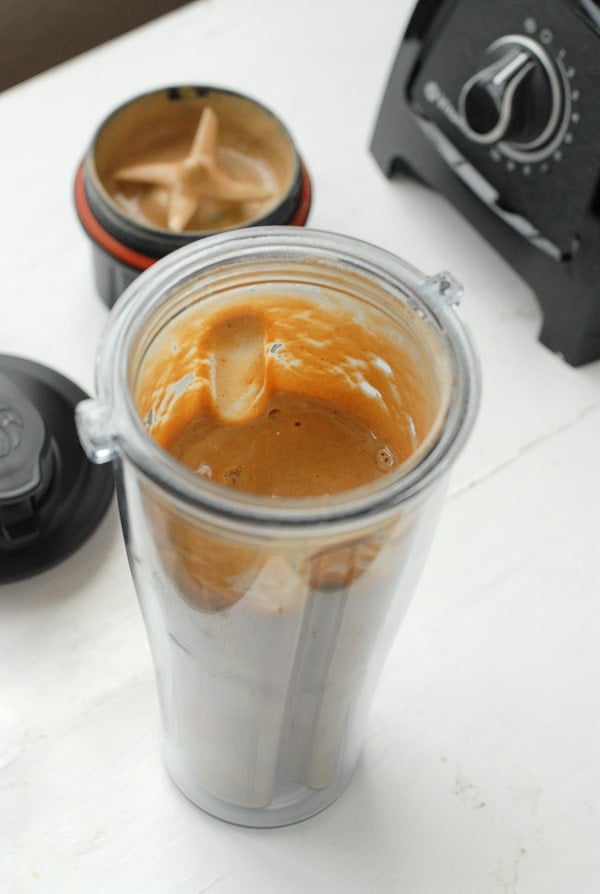 Disclosure: I was supplied a Vitamix S30 Personal Blender for the purposes of experimentation for this post. All opinions are my own. This post contains affiliate links which provide Boulder Locavore readers free shipping on any orders as well as a small commission to Boulder Locavore. Vitamix is a culinary partner whole-heartedly supported by Boulder Locavore based on personal use.