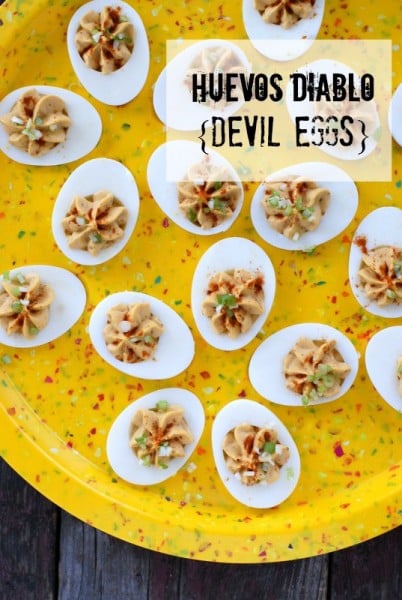 I love dyeing Easter Eggs but always feel faced with a dilemma about using them when the egg hunting fun is through. It turns out in my family I may be the only one who actually likes Deviled Eggs. I think there is an association with the traditional ho-hum version (which I for the record like) delivered to extended family gatherings by great Aunt Mildred who stood too close when talking and pushed her eggs on the crowd as though they were an illegal substance. The forced stuffing of one's mouth, painfully trying to escape her rapt attention pregnant with the expectation of an effusive egg review when swallowing, traumatized too many that I know into being reviled by anything smacking of the iconic picnic snack.
Today is a new day. There has been a lot of hard-boiled egg experimentation at my hand and I'm not a waster. I also believe seriously in the powers of marketing and adding a twist to an expected dish allowing it to be met with a fresh audience; slate wiped clean of Pavlovian associations. Hence the birth of Huevos Diablo or 'Devil Eggs'.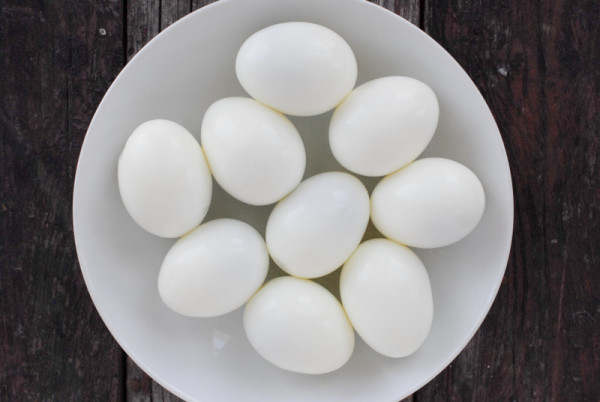 I knew I was going to have to do a big sell to even get to the point of sampling in my household so my first step was to ensure each time I mentioned my new recipe I pronounced it with great enthusiasm and in the voice of the best Telenovela announcer, as well as require my family do the same. It's impossible not to become excited when speaking so exuberantly of a food.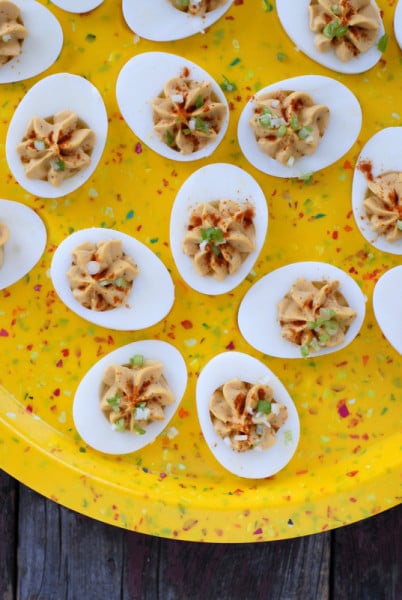 I was also inspired by my mother who I know struggles with eggs unless they are doused in salsa. Loving the flavors of the Southwest I tinkered until these eggs were to be reckoned with; not quite 'burn-the-house-down' spicy but surly at a minimum. They are embedded with the smokiness of chipotle, a teasing of Ancho chile powder, perked up with some Sumac and make a bit richer with the addition of Neufchatel (a lighter lower fat version of cream cheese). Not to mention a dash of Alderwood smoked salt.
These eggs are sassy. You'll love them.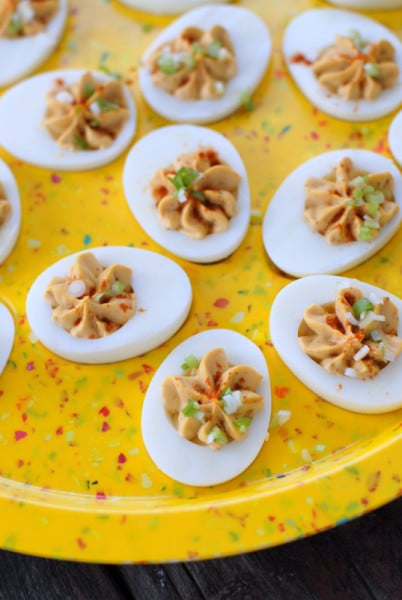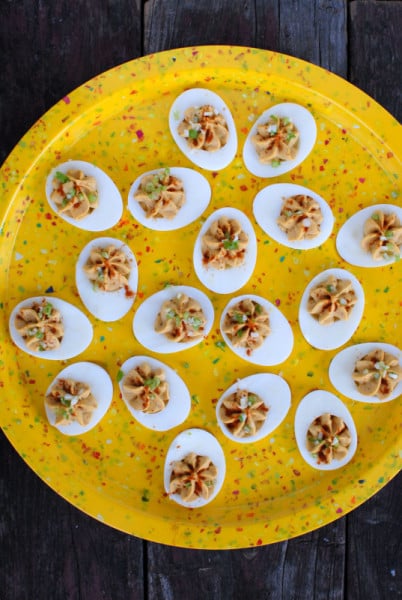 In the remote event that even these eggs don't dazzle, you might try Bacon and Egg Salad (a favorite to use up Easter hard boiled eggs) or making cool shapes with Bento Egg Molds.