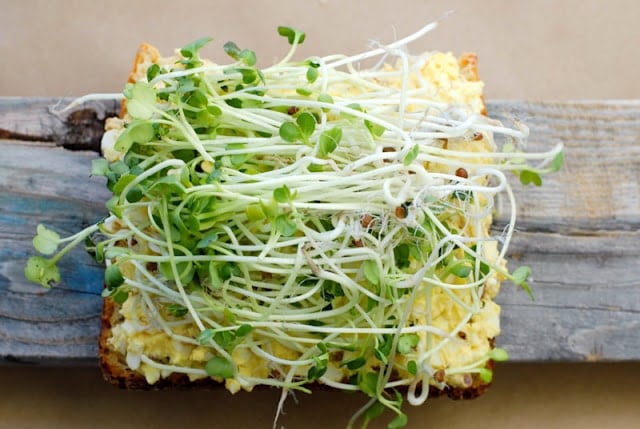 We are in the hard cooked egg 'shoulder season' by my definition.

Done with the plethora of crazy colored eggs of Easter and too early for the countless trays of deviled eggs to be passed at summer picnics.

I frankly forget about hard boiled eggs over the winter; they somehow seem like warm weather food I suppose.
What to do with lovingly dyed Easter Eggs always gives way to an annual egg salad sandwich craving for me, I will admit.

Though this year I did not indulge as I usually do, leaving the craving lingering, unfulfilled.

I now think it was waiting to be realized in the form of this version of egg salad I dreamed up.

Absolutely worth the wait.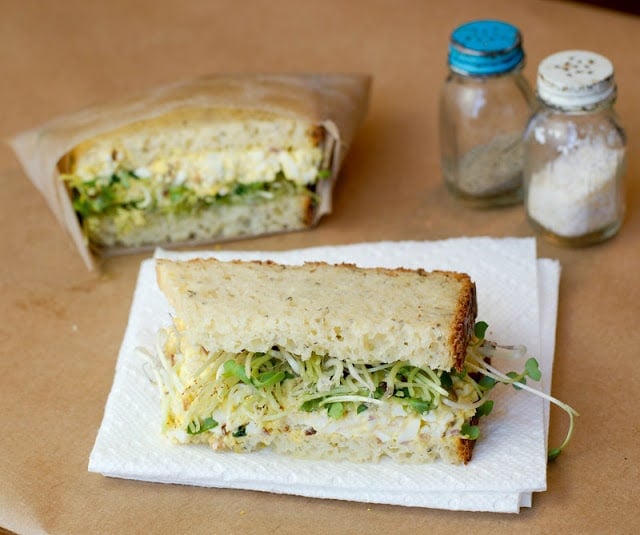 BACON-AND-EGG SALAD SANDWICH
This title could lend itself to the mental image of an oversized, sloppy, fat-filled sandwich.

This is not at all.

The flavors are finely honed and sophisticated.

It's a very satisfying sandwich.
Makes one over-the-top-incredible sandwich
·
2 slices of any bread you absolutely love*
·
1 tablespoon mayonnaise (I use Canola Mayo)
·
1 1/2 -2 teaspoons finely, finely, finely diced red onion
·
1 piece bacon, cooked until done but not crispy (still pliable with any large fat removed), drained on paper towels
·
½ teaspoon Dijon mustard
·
Salt and Pepper to taste
·
Radish Sprouts (or any sprouts of your choosing)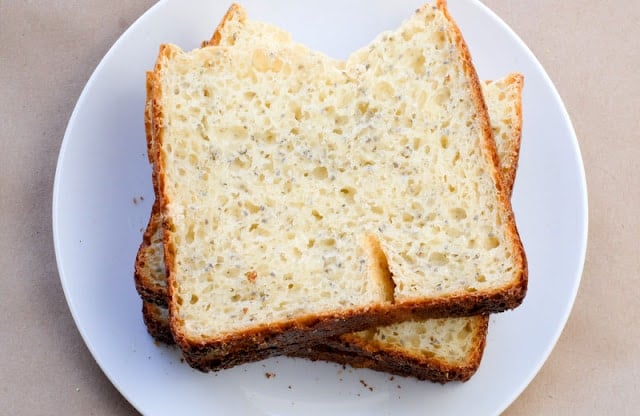 *Mine is home baked in the bread machine Gluten Free Pantry 'Favorite Sandwich Bread' embellished with chia seeds and shelled hemp seed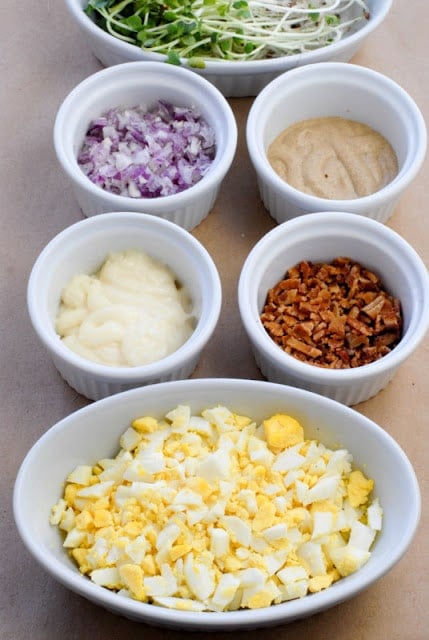 2.
Peel and chop hard boiled eggs into small pieces.

Dice the bacon into small pieces.
3.
In a bowl combine the eggs, mayonnaise, mustard, bacon and onion.

Salt and pepper to taste.
4.
Assemble sandwich on the toasted bread with the sprouts.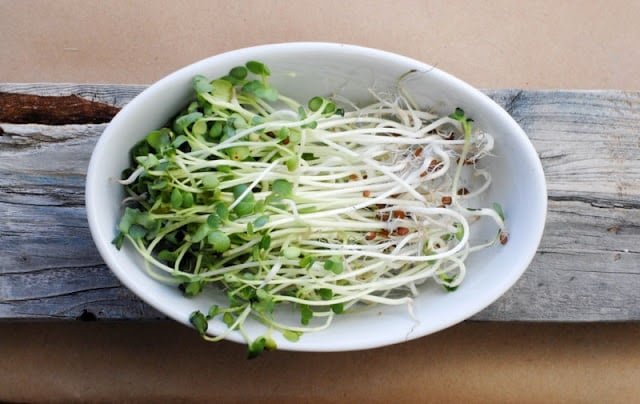 I love using hearty sprouts in sandwiches for the texture and crunch.

Radish sprouts are a bit spicy which I felt would be perfect for this sandwich.

Experiment with different types of sprouts; they all vary in flavor.