If you've only made Easter eggs with dye pellets and vinegar you'll love making Silk Dyed Easter Eggs! Any silk will work to create ornately decorated eggs. Also thanks to some fun molds, all those hard boiled eggs can be pressed into bunny shaped hard boiled eggs. Everyone will love them.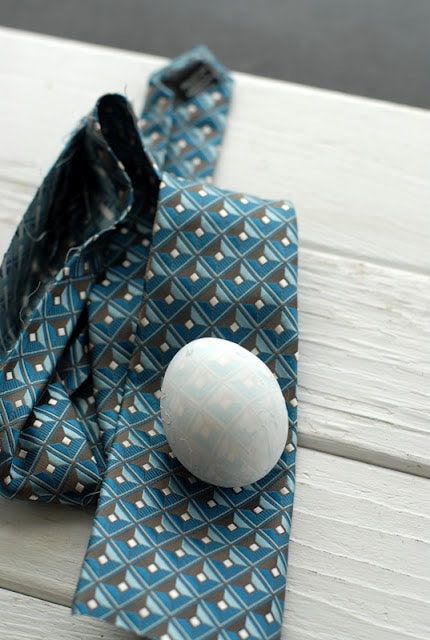 Example of a more subtle pattern/pigment transfer
Lastly I noted where I did not ensure the silk was snugly wrapped on the egg a white spot was left which I actually liked. I felt the eggs looked very primitive and batiked. I'm sure if you wrap the egg oh-so-snugly and then wrap the muslin you would have more overall coverage.