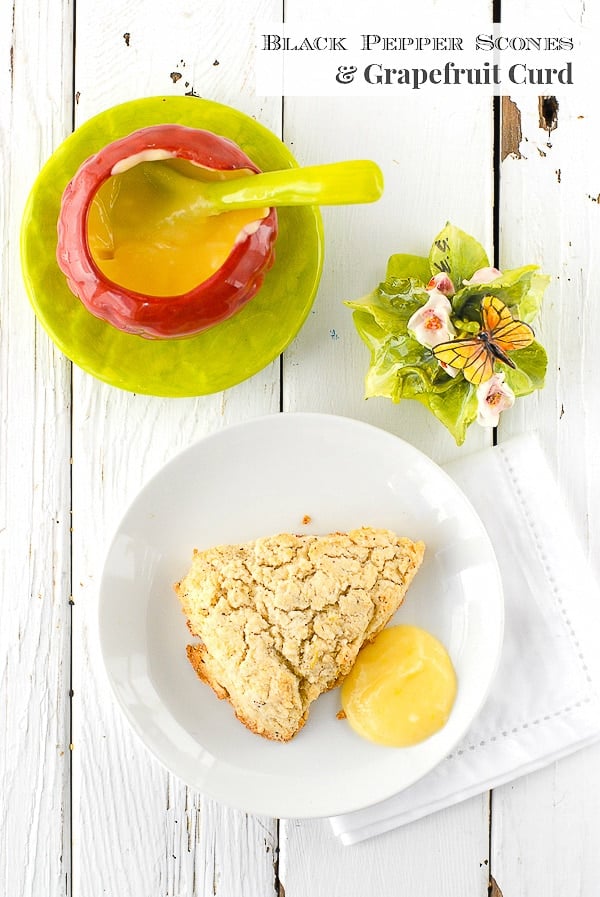 Each winter my Mother in Law flees the bitter cold temps of the North for the more hospitable warmth of Florida. Along with her snowbird winter departure begins great anticipation in our household for a bounty of fresh citrus fruit she sends us to christen the season. Over the holidays or in early January we receive a large, multi-tiered box of explosively juicy oranges and grapefruit. The box always seems to arrive around the time the dryness of winter has taken hold and we are parched no matter how much water we drink. The sight of the luscious citrus fruit to us must be like the sight of water to one lost in the desert.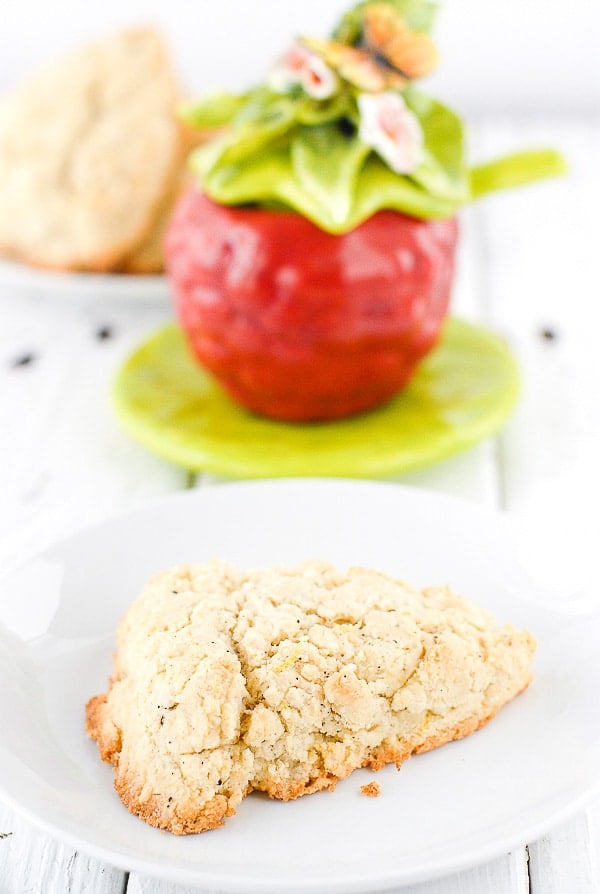 I especially appreciate the grapefruit as it brings back childhood memories for me. Before any produce could be purchased all year round thanks to international logistics, my Great Grandmother would send us pears and citrus in the winter months. It was not available where we lived, period, so was truly treasured. It also reminds me of visiting my Grandparents in California where my maternal grandmother would cut grapefruit halves each morning for breakfast. She'd gently dust them with powdered sugar, which I candidly cannot imagine now, leaving a stark disparity between the uber-sweetness of the sugar and the tart juice of the grapefruit.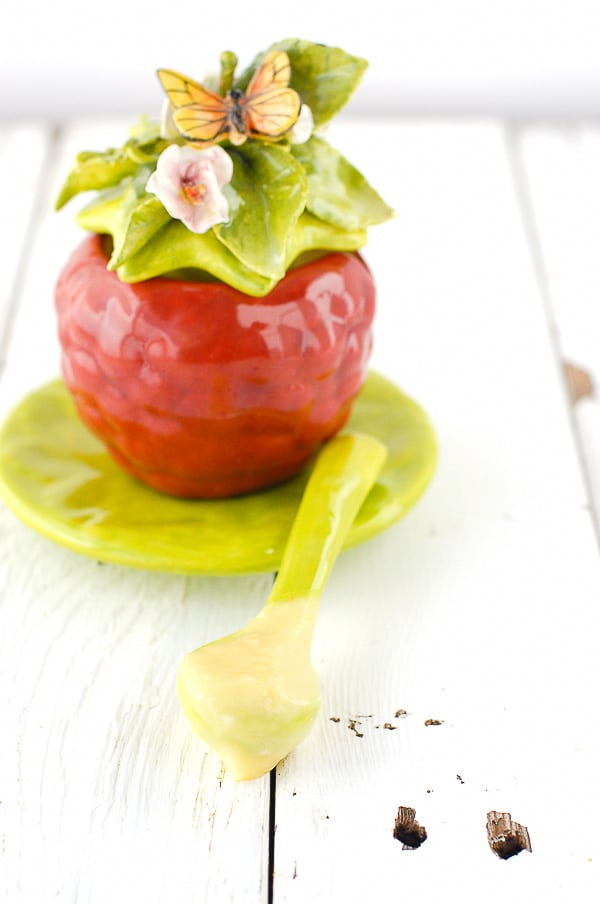 As much as I love grapefruit halves, there is a tedium about cutting around each triangular segment to make them edible that I cannot bear on a school day morning. My kids would love it but I can't get up 20 minutes earlier to indulge them. It gave me pause for thought about the grapefruit rut I'm in and how I never do anything with grapefruit other than cut them in halves to eat them. There must be another way to prepare them and enjoy their distinct flavor (other than the Grapefruit Margaritas I make from time to time).
I could never begin to explain the bridge between the jumping off point of wondering what else could be made with grapefruit and the end result of Black Pepper Scones and Grapefruit Curd. And frankly after tasting each I could care less how I got there but was just thrilled I did. Winter seems a good time for the earthiness of scones. I have a base recipe for gluten-free scones that has proven trustworthy for predictable results and reliable when changing up extra ingredients. Folding in a grapefruit theme seemed a great place to start.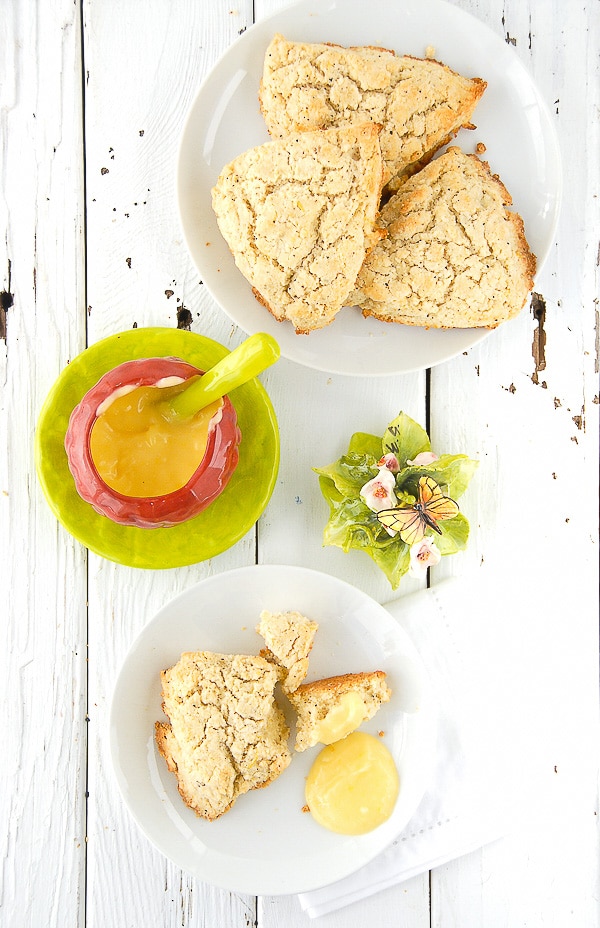 Before I became gluten-free I loved High Tea when I traveled in the U.K. There is nothing like a great scone with clotted cream and lemon curd. I've made orange curd before which I also loved so I imagined Grapefruit Curd would be deliver that fantastic grapefruit flavor in a unique form. If you have not had a 'curd' before, it's a creamy blend of sugar, fresh citrus juice, a thickener and butter rendering a custard-like consistency. You can use it like a jam, dabbing some of a scone or muffin to make it extra special when you eat it.
I do love black pepper however the idea of it in a scone may conjure images of the insane pepper-addicted Cook who works for the Duchess in Alice in Wonderland. Does black pepper REALLY belong in a scone? I'm here to tell you, unequivocally YES, it does. These scones are slightly sweet, and unlike most dry scones, they are somewhat moist thanks to the addition of sour cream. Grapefruit zest gives a bit of grapefruit flavor and the pepper is subtle though leaves a delicious spiciness on the palate. Grapefruit and black pepper are fast friends, though not well-known ones; you are in for a treat!