Travel Apps allow everything from booking last minute hotels, to eating where the locals eat that you'd never find on your own. These Best Travel Apps will take the stress out of traveling so you can focus on having fun.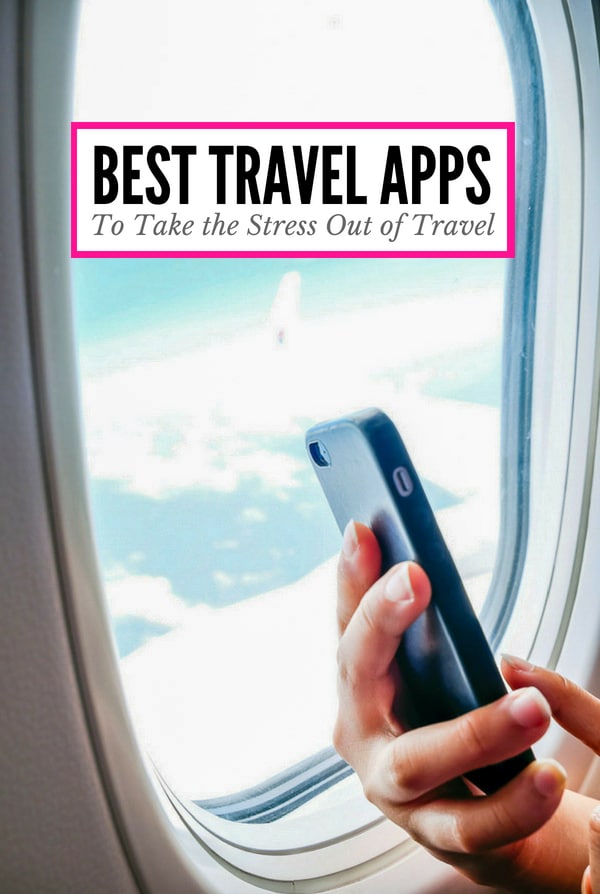 Planning to take your cell phone on your next vacation? Of course you are.
We can hardly separate ourselves from our handheld computers, so when it's time to hit the road or board a flight, you can bet we've got our devices in tow.
And that's a great thing as it makes available best Travel Apps that take the stress out of travel.
While you shouldn't spend the entirety of your trip staring at a screen, your cell phone does have quite a bit to offer when you're traveling.
From making booking a last-minute hotel room a breeze to helping you find a great local spot to grab lunch, there's guaranteed to be an app (or several) to make things as easy as possible so you can truly relax.
Before you head out on your next adventure, consider installing these best travel apps to take the stress out of traveling. Download buttons under the description of each travel app link to the app in the Apple Store or Google Play.
Don't forget to check Best Airline Prices: 5 Top Tips to Score the Best Fares to Anywhereand20 Travel Hacks to Save You Time and Money before you book your travel!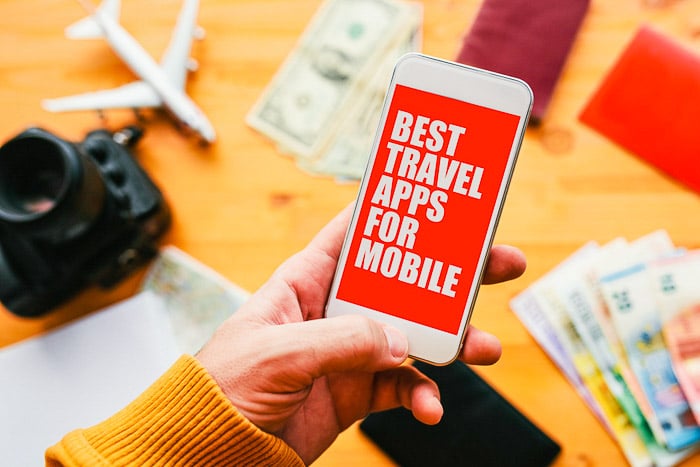 Best Travel Apps To Take the Stress Out of Traveling
MobilePassport is the current 'it girl' of travel apps. This relatively new travel app is authorized the U.S. Customs department, to expedite entry to the United States for U.S. and Canadian citizens.
Set up your profile (which can cover your entire family) with current valid passport numbers.
A few questions about your trip are answered in the app. Once arriving at one of their affiliated cities, follow the signs to the Mobile Passport Control designated line (read: skip the traditional long line) and your entry forms are all processed digitally for expedited re-entry.
Your information is encrypted so no personal data safety concerns and records are available for future travel so no need to fill everything out each time.
DOWNLOAD:


While it's always best to plan trips well in advance, it isn't always possible. If you ever find yourself in a position where you need to book overnight accommodations without much notice, check HotelTonight.
You can use the app to book a room up to seven days in advance, but the real intent behind this app is to help you find last-minute, same-day accommodations.
Hotels use the platform to sell extra inventory at discounted rates, which means you'll often score a swanky room for less than you'd pay through traditional booking method and save yourself the stress of scrambling to find a place to stay. Score!
DOWNLOAD: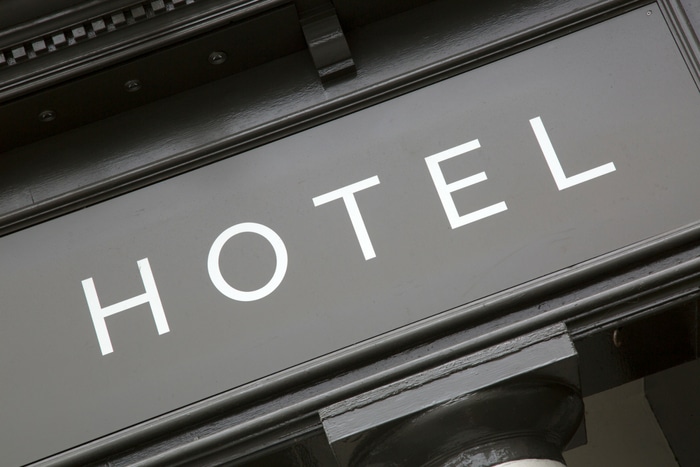 Don't want to deal with the stress of finding a decent place to make dinner reservations? Turn to TheFork.
You can use the app to find highly-rated restaurants in your area, make reservations, and take advantage of special offers available through the app for discounts or free items.
The app is easy to navigate, and the process of redeeming offers is extremely simple, which will eliminate the stress of trying to overcome language barriers as you reconcile the check.
You can use TheFork in eleven countries, including France, Belgium, Brazil and Australia.
DOWNLOAD:


If you're a Gmail user, Google Trips is an absolute must-have. Save yourself the headache of remembering to print off every e-ticket and hotel confirmation and let this app do the work for you.
Google Trips will scrape your inbox for flight details and hotel reservation information, dinner plans, and anything else it can find associated with your trip, and it will store all of that information in one easy-to-use app.
Don't have plans for part of your trip? Google Trips will suggest activities, show you ratings and reviews for local tourist attractions so you'll know how to best spend your time.
Forget about printing off itineraries and tickets and hauling them along for the trip – this is much easier!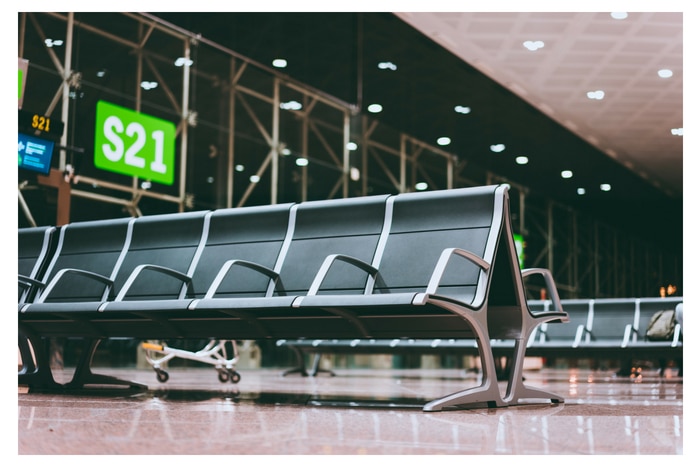 Speaking of dealing with stressful layovers, GateGuru is a must-have for any traveler who finds airports overwhelming.
This handy app comes loaded with information on over one hundred major airports around the world, saving you the hassle of finding a physical map to get your bearings.
Instead, you can rely on GateGuru to help you keep an eye on security wait times, pinpoint the best restaurant in the terminal to grab a meal, and find your way to your gate all at the touch of a button.
DOWNLOAD:


While direct flights are the way to go, there are times when you just can't avoid booking a trip with a layover. If you're stuck in an airport with some time to kill and don't mind splurging a little, consider using LoungeBuddy to pick up passes for an airline lounge.
Lounges in airports are often much quieter than the rest of the airport, so you'll have a much-needed opportunity to relax and recharge. They come equipped with amenities like free cocktails, showers, and business centers (if you need to squeeze in a little work).
Traveling with kids? Save yourself the stress and find a lounge with a Kids Room to keep them busy until your next boarding call.
DOWNLOAD: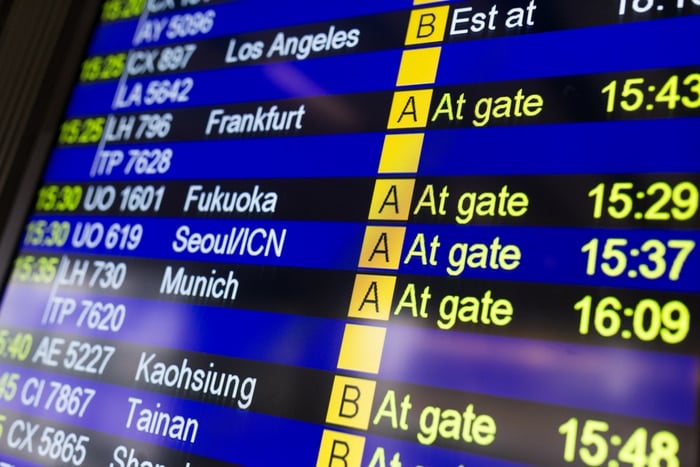 I recently discovered this gem while trying to nail down a vacation destination. After using the Kayak Explore feature (displays flight cost anywhere in the world based on your timing and budget) we narrowed to London or Vancouver. How to pick?
Visit a City is an information packed app featuring over 3,500 destinations worldwide with key information and sample itineraries with costs.
They can be sorted by how many days of travel and the type of touring ('Easy Touring', 'Family Friendly' etc.). Main attractions are listed with potential add on experiences with the costs.
It's a great way to get suggestions of what to do and book ahead or in the moment. You can check availability and buy tickets online. It takes hours of independent research out of your hands and lands it in one easy to use travel app.
DOWNLOAD:


More Travel Apps You'll Love
Traveling to a location with a different native tongue? Good old Google Translate (IOS, Android) is great to quickly bust through language barriers, written and verbal
Bringing your best four-legged friends along? BringFido helps find pet-friendly hotels, cafes, activites and stays up to date
Have to have something to read or planning your trip en route? Pocket allows downloading of websites to read offline saving expensive international roaming charges or issues when WiFi prevents internat access
Nervous traveler? Check out Headspace for some calming meditation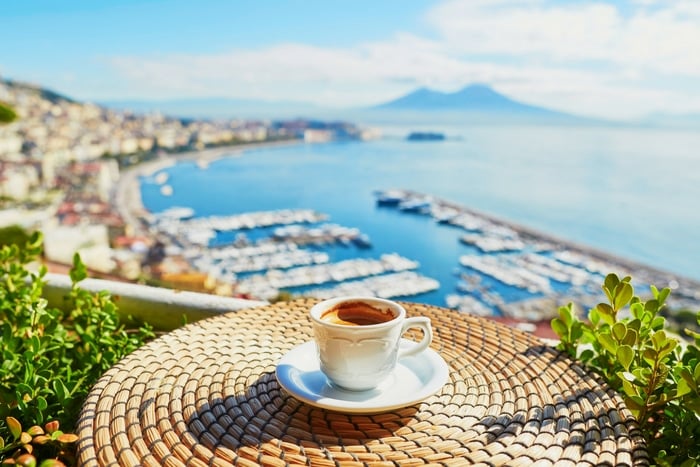 Have you used any of these Best Travel Apps? Have another fab travel app you love? If so, leave a comment and let me know in the comments below!
If you enjoyed this Best Travel Apps post please SUBSCRIBE and FOLLOW ME on FACEBOOK , TWITTER , INSTAGRAM and PINTEREST to see more delicious food, travel and what I'm up to!