An Arnold Palmer drink is a classic, refreshing sipper perfect for summer's hot temps. Easy to make and even easier to drink!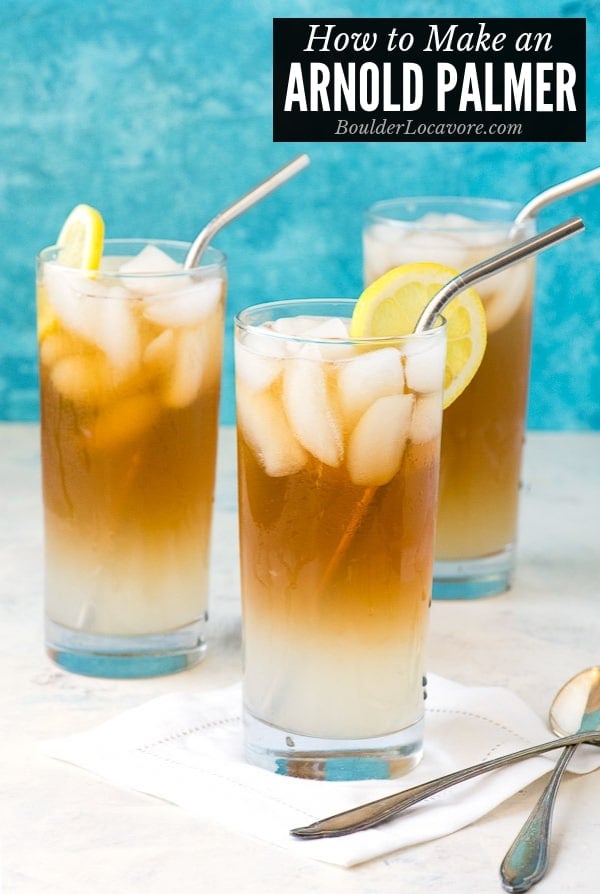 The first time I recall having an Arnold Palmer drink was poolside at the deluxe Broadmoor resort in Colorado Springs.
On a lazy afternoon break from a Barbecue University intensive course I was attending, a pool attendant was serving Arnold Palmer's to take an edge off the heat.
I was hooked!
WHAT Is AN 'ARNOLD PALMER' DRINK?
As our summer temp's begin to spike, and making Sun Tea becomes a norm, the Arnold Palmer drink is a perfect thirst quencher.
An Arnold Palmer beverage is made with two summer drink classics: a combination iced tea and lemonade.
It's a slightly sweet lemony tea blend that has a refreshing taste.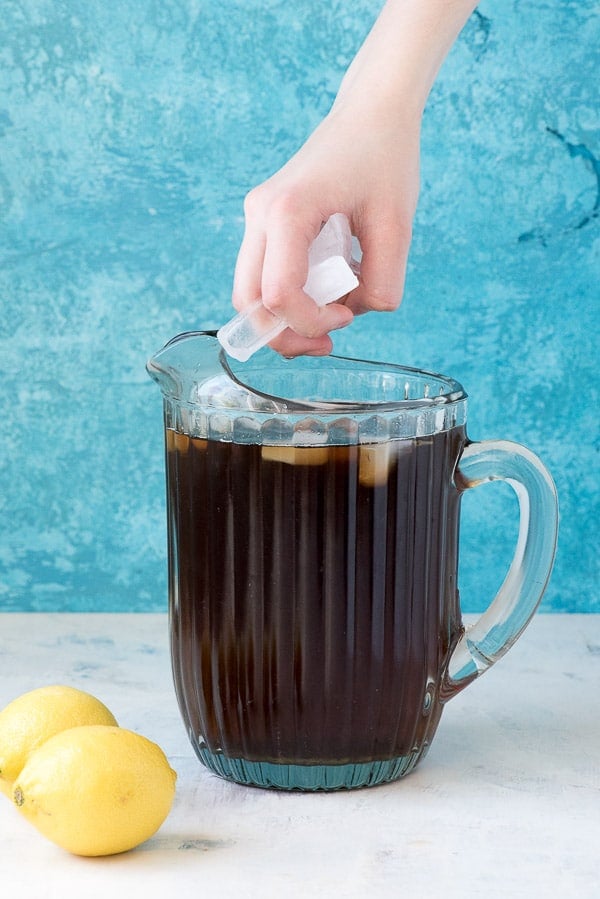 How Did the Arnold Palmer Get its Name
It was named after the golfer of the same name who became known to frequently request this drink combination at various golf club houses.
The start of the official drink name was supposedly from a woman ordering the drink at a golf club asking for 'that Arnold Palmer drink'.
His preference was so well known all the big golf courses knew exactly how to make it!
Palmer was said to order a 'Mr. Palmer' at golf country clubs when requesting the drink.
It also became a springboard for spin-offs, of course many including booze.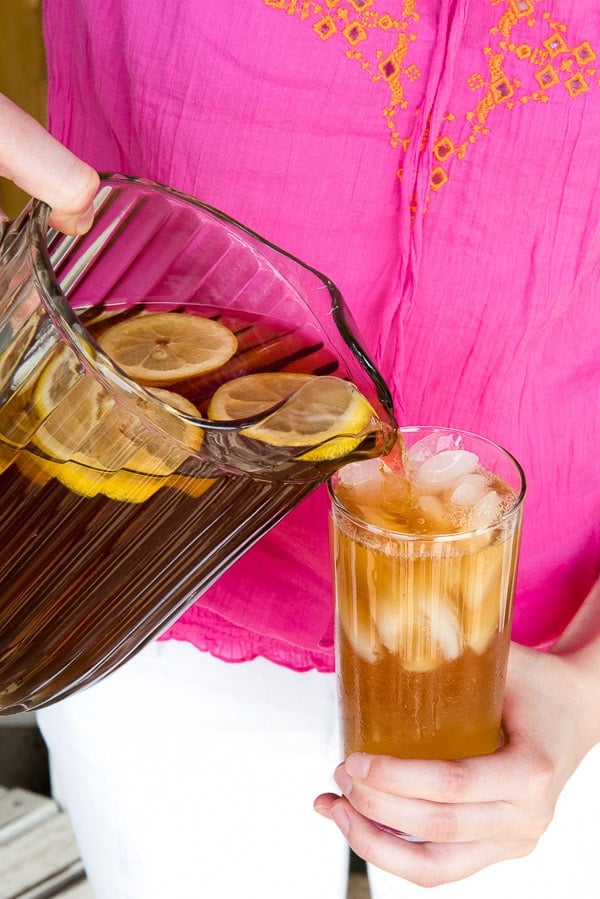 Best Type of Tea to Use
A neutral unsweetened black tea is the classic choice. Orange Pekoe is a great option and goes with any lemonade.
How to Sweeten an Arnold Palmer
The easiest way to sweeten the drink is with simple syrup. It mixes quickly into the other ingredients since it's a liquid.
Making simple syrup at home is easy!
Arnold Palmer Drink Recipe
This mocktail is more about proportions than a traditional recipe.
Arnold Palmer's original drink was made with:
3 parts unsweetened tea
1 part lemonade
It's served in a tall Collins glass full of ice.
Widely available at any restaurant or bar, the 'Arnie Palmer' is often made with 50% lemonade and 50% iced tea.
This 'equal parts' ingredient ratio sometimes is referred to a 'Half and Half'.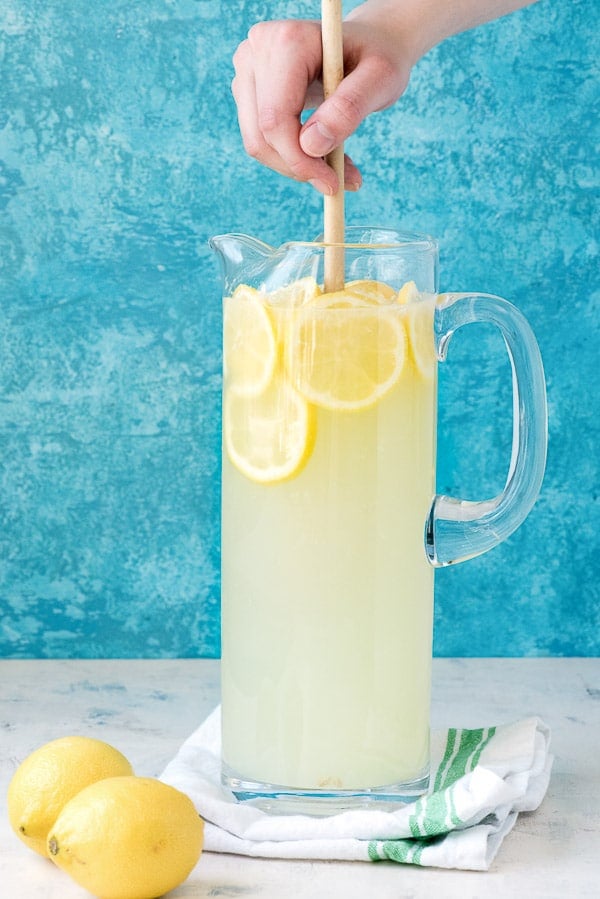 Arnold Palmer Drink Variations
Can be made with prepared, store-bought ingredients.
Homemade Sun Tea can be used too.
Use either traditional black tea bags or a tea flavor of your choosing.
Homemade lemonade can be used if desired.
Multiple variations of the Arnold Palmer have spun off including different flavored teas, frozen versions and even a slushie version.
What Type of Alcohol Goes Well with an Arnold Palmer
An Arnold Palmer spiked has alcohol added making it into a cocktail.
There are multiple ways to spike it.
A Captain Palmer uses rum versus the common spiking with gin or vodka.
The most well known cocktail spin is named after a rival golfer John Daly which included vodka.
Other spin-offs include a Juan Daly with tequila and Southern version uses sweet tea and bourbon.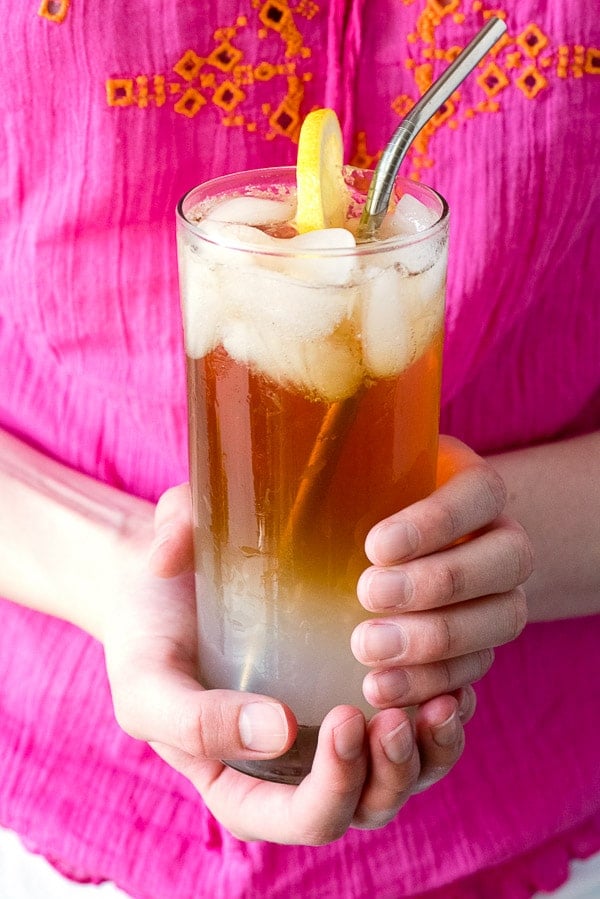 Did you make it? Please RATE THE RECIPE below!
FOLLOW ME on FACEBOOK , TWITTER , INSTAGRAM and PINTEREST !