Juneau Alaska is a unique place with great local food and loads of exciting adventures to be had! This travel guide shares best picks and tips for a memorable trip.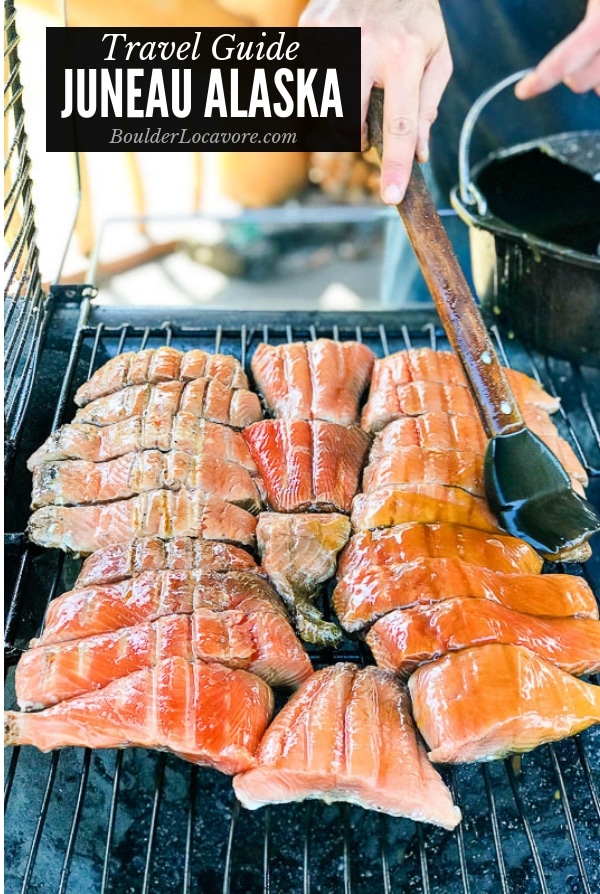 Juneau Alaska is a breathtaking location. Perched at the edge of the water flanked by mountains shooting straight up to the sky.
It's a fascinating place, from the people to the food and the abundant activity.
I found it to have a welcoming wildness that was completely captivating.
Take a look first hand at some of my adventures in the video at the end of the post!
I just spent five days in Juneau Alaska speaking at the International Food Bloggers Conference and was hosted by Travel Juneau to do some exploring while I was there.

Though much of my time was spent at the conference itself (which also included a delicious Taste of Juneau with 20+ local restaurants catering their own local fare) there was time for adventuring.
To see more of where I went and what I ate on my Instagram Stories Highlights (the circles under the Bio) 'Juneau AK'.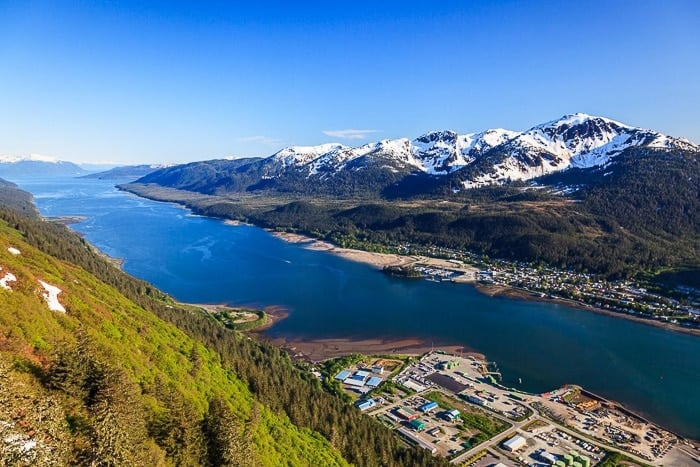 Visiting Juneau Alaska
Juneau is the state capital, full of Western storefronts and charming 19th century homes. It's also the second largest city in the US by area covering 39 square miles (though only 14 square miles are urban)!
Juneau Alaska is unlike any other state capital in the world. Its rugged terrain makes it impossible to get to by car which just adds to the adventure of visiting.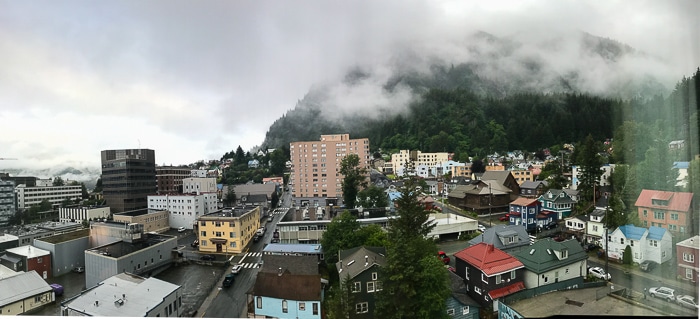 Why Visit Juneau Alaska?
Situated at the foot of Mount Juneau sits a city with a population of just over 33,000 people.
First originating in 1880 thanks to gold being found in the area, Juneau has transformed over the years as Alaska became the 49th state and the largest state in the United States.
Juneau has a unique micro climate (it's technically a Pacific Temperate Rain forest) providing three seasons of the year see an average temperature of around 65 degrees.
The long daylight hours in the summer bode well for lots of outdoor exploring at all hours! It was dark for about 4-5 hours a day when I visited in June!
If you're looking for great hiking, Juneau has over 250 miles of hiking trails. Lacing up your hiking boots is a great way to explore the surrounding wilderness areas.
If you love bald eagles, it's estimated there are somewhere between 15,000-30,000 bald eagles flying high in the sky above Juneau.
We saw so many on the way to whale watching we stopped taking photos! There were 10 sitting together by a small creek on the side of the road.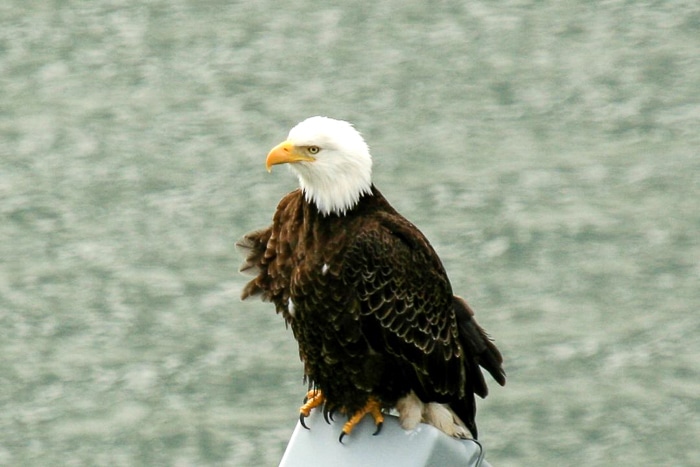 Juneau offers incredible whale watching opportunity with humpback whales coming to feed annually. It's a wonderful way to see the surrounding area from the water too.
Multiple glaciers in the area provide an up-close natural experience that should not be missed.
Fresh local seafood cannot be beat. I had the best King Crab of my life at Tracy's Crab Shack (more below on that).
Where is Juneau?
Juneau is on a peninsula located in southeast Alaska.
How to Get to Juneau
Getting to Juneau is half the adventure. Since there are no roads leading in, the choice is by plane or ferry.
Many people ferry in their cars to be able to use in the city.
Juneau is also a popular Alaskan cruise ship port so many visitors arrive via a cruise.
When to Visit Juneau
While it's possible to visit Juneau all year long, the prime time for most people will be during the summer months.
May through September is the height of cruise season so the streets are full of people getting on and off the ships. 1.3 million people are expected to pass through Juneau this cruise season alone.
This causes the town to operate "seasonally" as well. Many restaurants follow the schedule of the cruise ships and are only open during those busier months.
NOTE: Due to Juneau's rain forest climate it rains over 200 days per year. They may not be long or hard rains, but they happen frequently so plan accordingly when packing your clothes.
PRO TIP: Bring along a rain jacket or waterproof windbreaker, umbrella, all weather shoes and some layers (fleece, light thermal wear). This allows flexibility and comfort in changeable weather.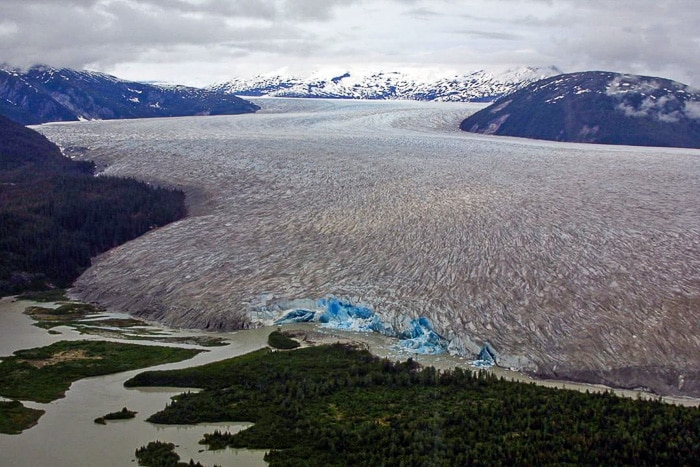 Where to Stay in Juneau
There are multiple lodging options in Juneau, all in central locations to the downtown. I enjoyed my stay at the Baranhof Hotel which is a Best Western Signature Collection hotel on Franklin Street.
It has a convenient location for shopping, dining and to the excursion starting points.
Getting Around in Juneau
Downtown Juneau is very walkable to most locations.
If you do not have a car using one of multiple taxi services is the best way to get around.
Uber and Lyft are not as popular.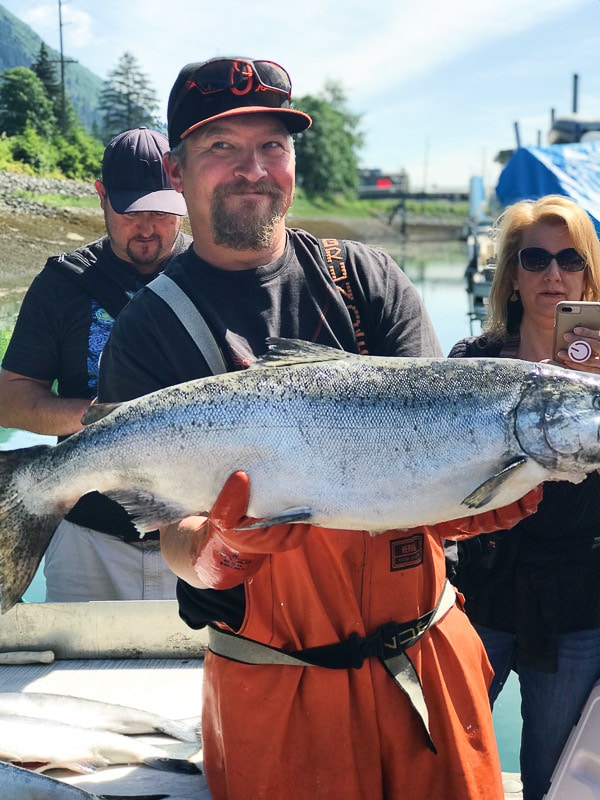 What to Eat in Juneau
Seafood is a 'must do' while in Juneau Alaska. You may not ever taste anything quite as fresh.
The downtown is small and walkable. There are many dining choices. If in doubt, ask a local.
If you're looking to cook for yourself in Juneau, head on out to one of the many seafood markets and see what you can find.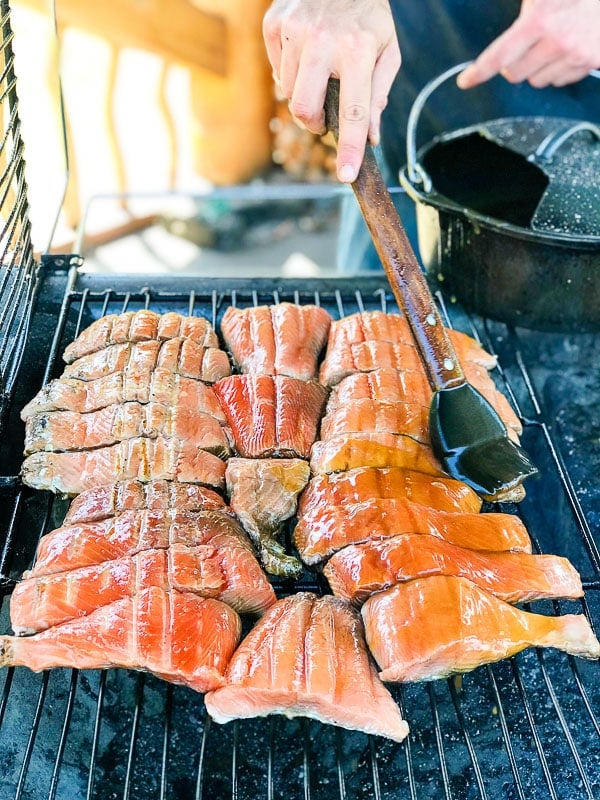 Jerry's Meat and Seafood gets top reviews as the place to go for fresh salmon or king crab legs. You can even have some shipped to your home after you leave.
And if you plan on cooking up what you catch, the Alaska Seafood Company will do that for you in a jiffy. You can dine on your own seafood that you caught that day!
Best Juneau Restaurants
The good news? You won't be wandering the streets wondering where to eat in Juneau.
Here are some 'can't miss' options:
PRO TIP: Saturday night is a popular night for dining out for the locals and reservations are recommended. We were able to get into Salt (mentioned below) without one for a late dining time but if there is a specific restaurant you want to try, book a time.
NOTE for Gluten-Free Diners: I found all the restaurants I went to could accommodate gluten-free diners in some capacity. The focus on fresh ingredients allows enjoying the spoils of Juneau's foodscape even with some modifications.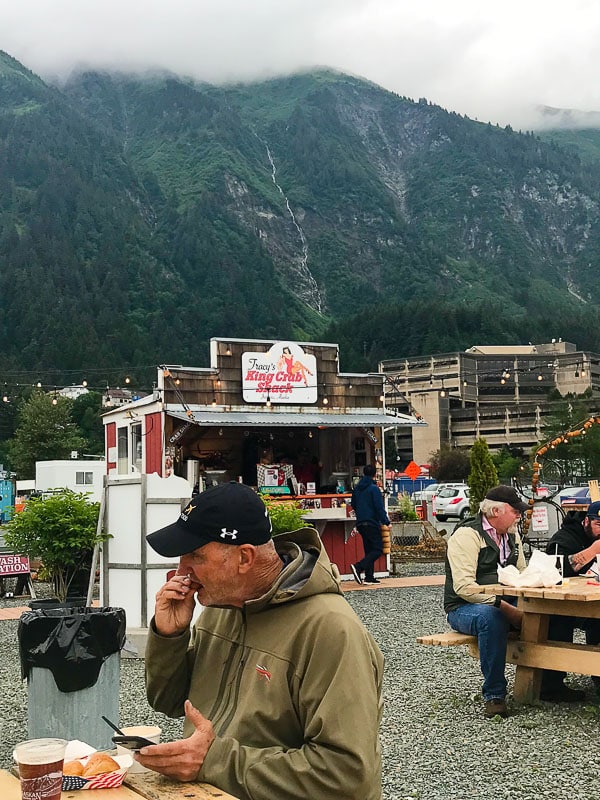 Famous for "Combo #1", Tracy's King Crab Shack is located both downtown and on the waterfront, it's a favorite of the locals. The combo comes with king crab legs, crab bisque, and crab cakes.
Tracy's serves the best crab bisque I've ever had. The waterfront location is relaxed and rustic with dining on outdoor picnic tables or inside a clear sided tent.
This is my personal #1 recommended dining spot.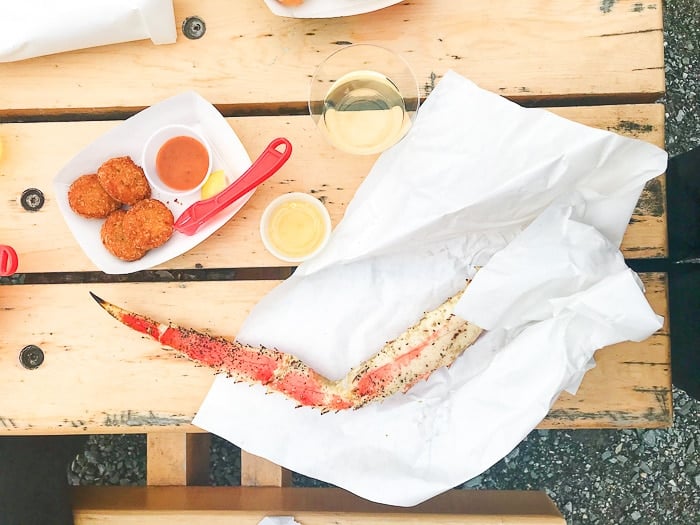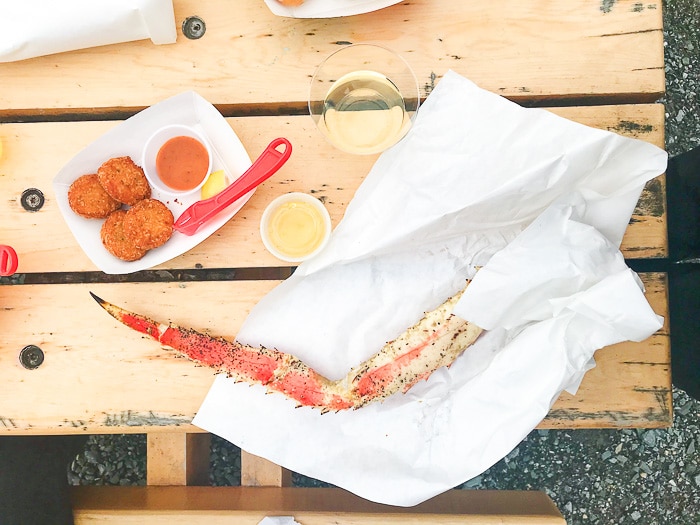 PRO TIP: go to the waterfront location which has plenty of space and is where the locals dine. The downtown location, though just as delicious, almost always has a line out the door.
The Salmon Spot received the recommendation (and 5 stars!) as the #1 place to eat in Juneau. They're a locally owned food truck that serves up super fresh caught salmon. Ask any local and they'll recommend anything from the menu but the top choices are the chowder and the salmon burgers.
Deckhand Dave's comes in a close second and the reviews can't stop raving about the crab cakes. And honestly, who says you can't do both? Eat and try a little bit at the top two restaurants in Juneau.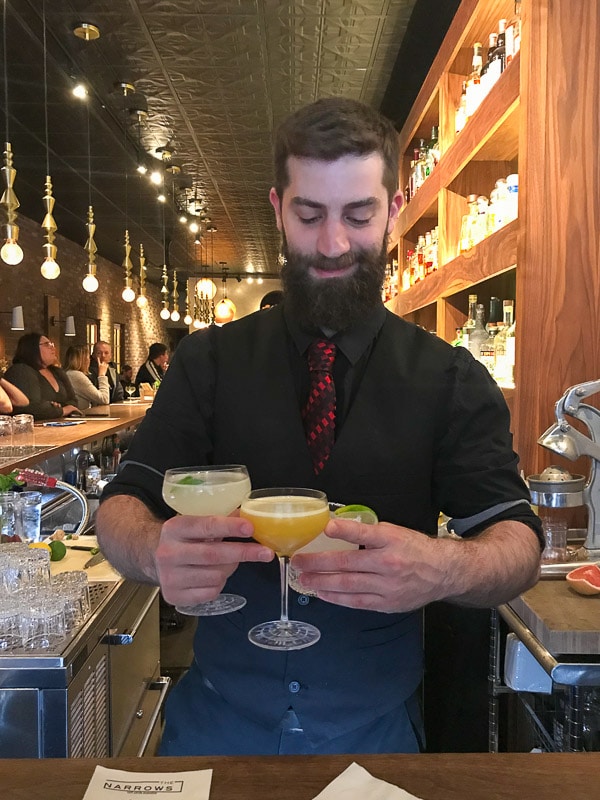 The Narrows Bar is one of the best bars in Juneau. Hipster vibe, knowledgeable bar staff and innovative cocktails. If you're looking for a light drink, order the Summer Smash off the menu. It's got a fresh taste that will be a nice sipper.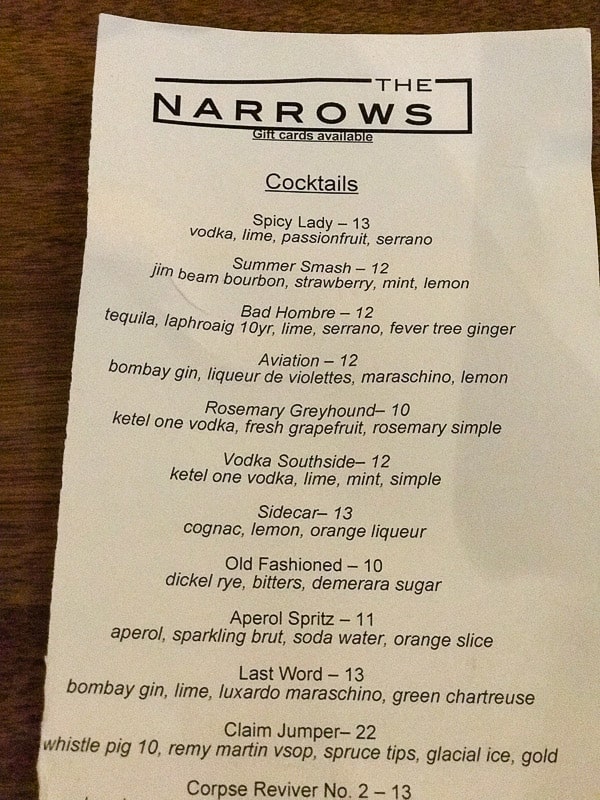 Start your morning off with breakfast at The Rookery. Portions are large, perfectly cooked and a popular spot for locals and tourists.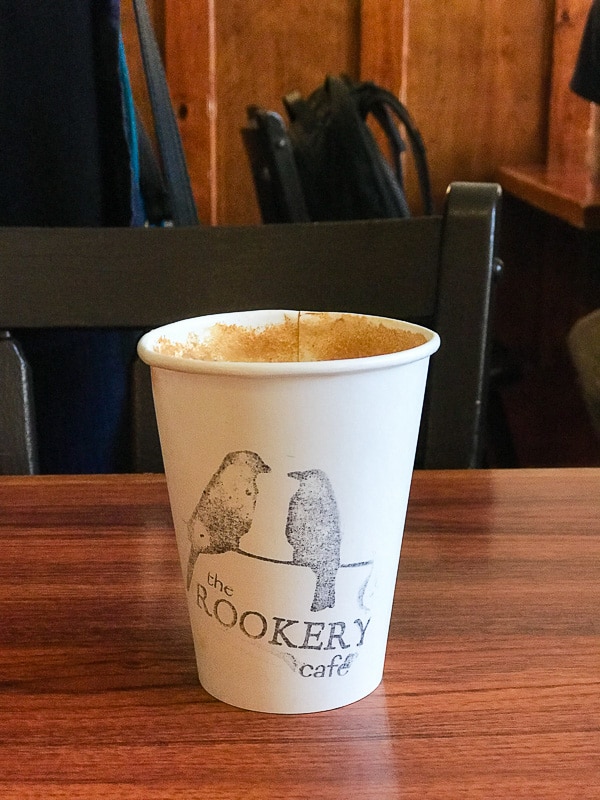 If looking for something besides seafood Roma Bistro needs to be on your radar. The wild mushroom and the pecorino cheese pizzas get high marks as do their meatballs.
I attended a cocktail reception there and was dazzled by the exciting hot appetizers and craft cocktails.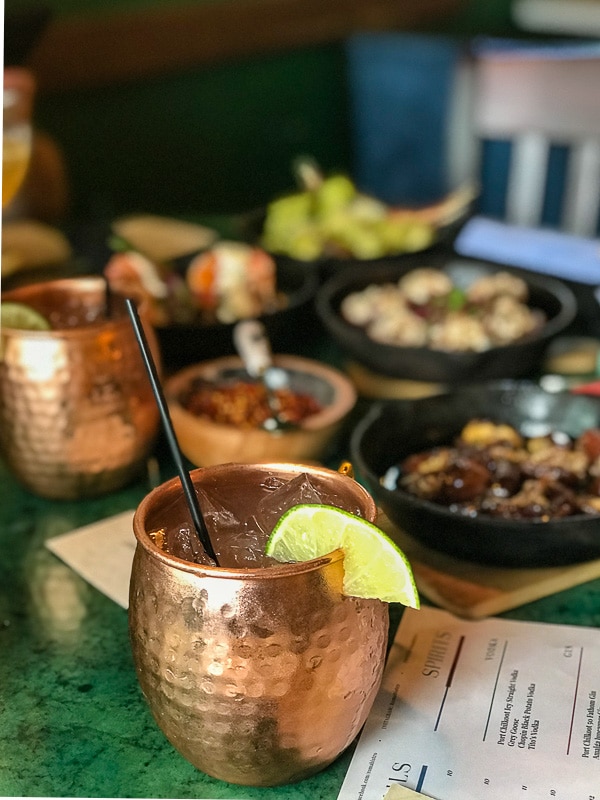 Salt is known for its great steaks, fresh modern Alaskan cuisine and ambiance. Excellent reviews are pouring in about the menu options and service. With good reason. The modern but relaxed décor is welcoming. Service is great.
The food is thoughtful and locally sourced. It's a great place to relax after a long day.
They also have the most extensive wine list in Juneau. (Insider tidbit: Salt is owned by Tracy LaBarge of Tracy's Crab Shack who also owns Saffron an authentic Indian restaurant in town).
Located in Pocket Park downtown, you'll find fun food trucks parked and waiting for you to come. From burgers to fresh seafood, beer to wine, there is certain to be a wide variety every day for locals and tourists to join in on. A great place to grab a table, try a local beer and while away the afternoon when the sun is out.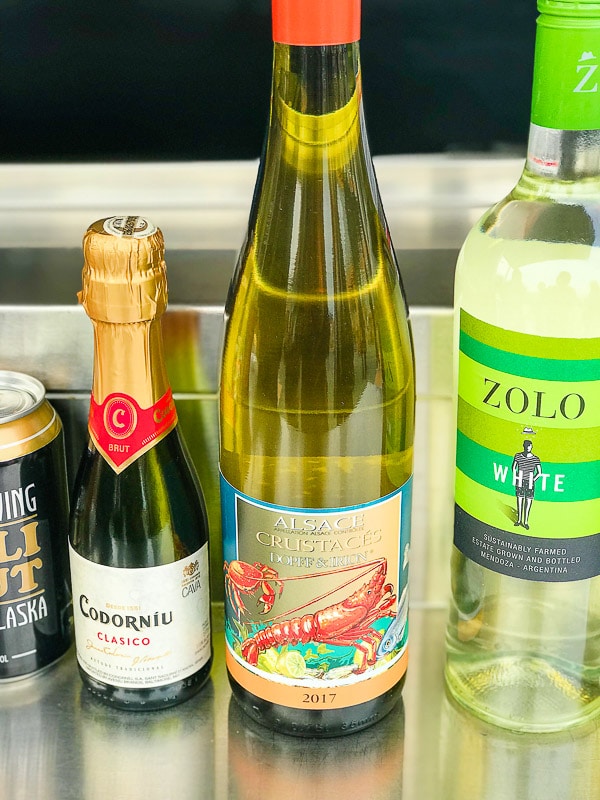 What to Do in Juneau
There isn't a shortage of fun activities in Juneau, Alaska. There is something for everyone to see and explore.
Take a sled dog experience in the rainforest of Juneau
Upon arrival for your tour, you'll learn and get a bit of training about the dog sledding experience. Then, you and your team will sled through a mile of the rainforest to end up relaxing and snuggling with your pups at the end. With over 250 amazing reviews, this is one adventure to consider.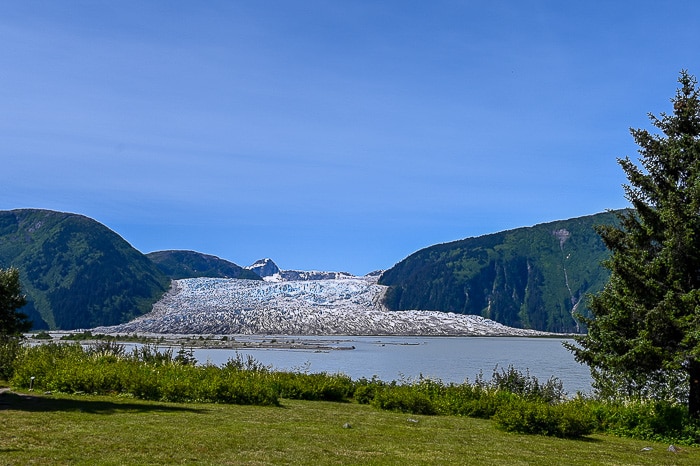 Taku Lodge via Float Plane with glacier viewing
This is one adventure that has a perfect 5-star rating from over 950 people. This was the first excursion I did and a fantastic introduction to the wild natural beauty and delicious food of Juneau.
A float plane transports patrons over Juneau, surrounding mountains and glaciers to the isolate Taku Lodge on the Taku River.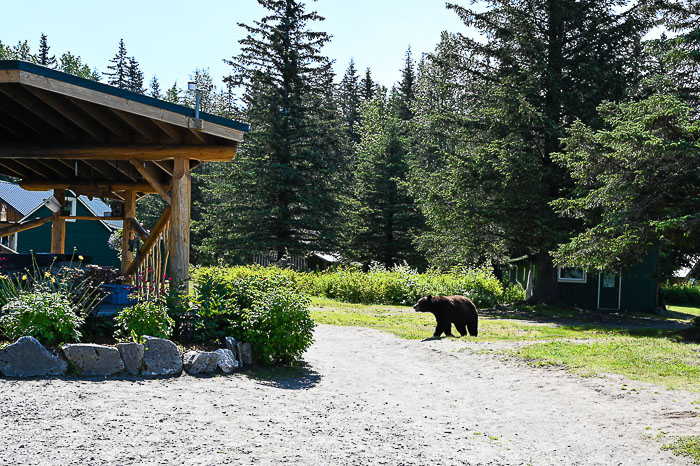 Guests can wander the property; or in our case watch a pair of black bears who waited patiently in a tree to lick the drippings under the grill of freshly grilled salmon served for lunch.
A walk along the river to view the adjacent glacier or through the forest cap off the experience before a quick 15-minute float plane ride back to Juneau's waterfront.
Whale Watching
Juneau offers premium humpback whales watching. A short coach ride to Auke Harbor across from the famous Mendenhall Glacier is the starting point for this exciting excursion.
Thanks to some resident whale groups it's almost guaranteed to see multiple whales. In addition to whales, bald eagles, seals, sea lions, and black bears are often spotted.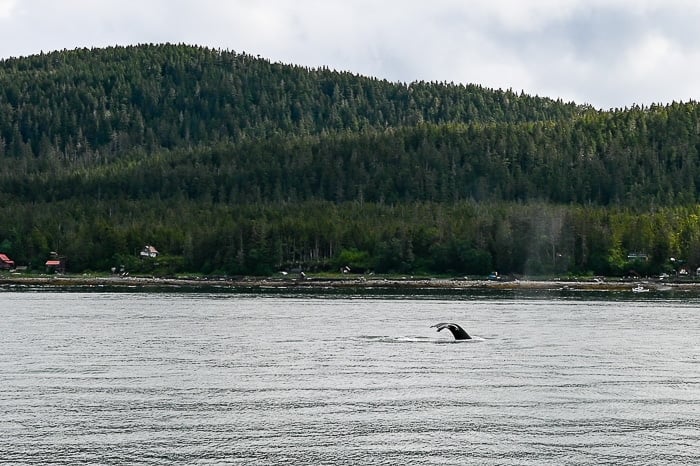 We did this excursion through Juneau Tours and highly recommend them. The boat is top notch as was the crew.
Indoor seating with floor to ceiling windows is great when it's cold. There is ample deck space for whale viewing once the captain spots one!
Juneau Alaska Brewery Tour and Beer tasting
Join Alaskan Brewing Company on a journey through Alaskan beer making and history with this thirst-quenching tour. Tours run through October and have age restrictions. More information here.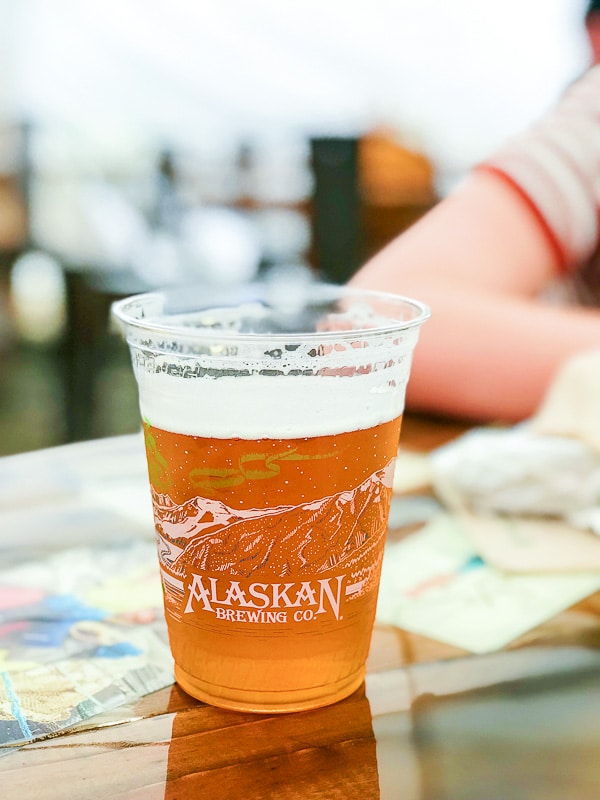 Food Tours
Juneau Food Tours enjoys sharing the history of the city and food on this Top 10 food tour.
All guests will enjoy an expansive menu of salmon, crab bisque, Alaska game, and hog wing. This is one tour where you're minds and bellies will be full!
Liquid Alaska Tour
Take a hike and canoe trip through the glaciers in Juneau. You'll get to see some amazing sights while also getting quite the workout as well.
The guides join in on the fun and give a ton of great history and facts, too.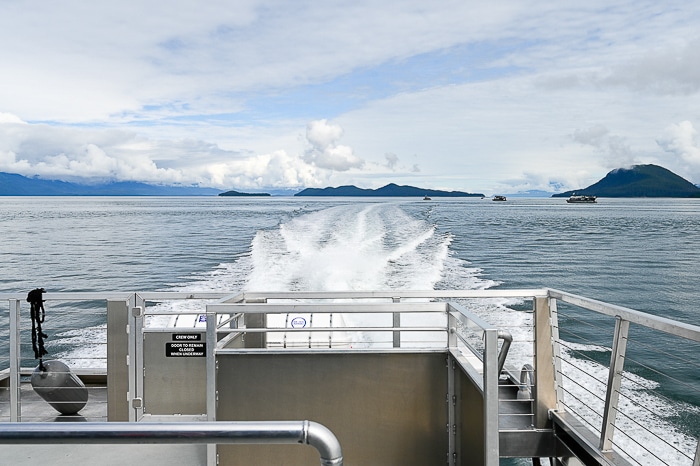 More Travel Guides
FOLLOW ME on FACEBOOK , TWITTER , INSTAGRAM and PINTEREST!
[ratemypost]