Looking a bit like a nature walk project, this touseled Witch Hair Pasta not only makes a whimsical savory dish for Halloween celebrating but is tasty for any day. Spicy Garlic Brown Butter Black Bean Pasta is a mouthful to say but an even better mouthful to eat! Ready in about 20 minutes too!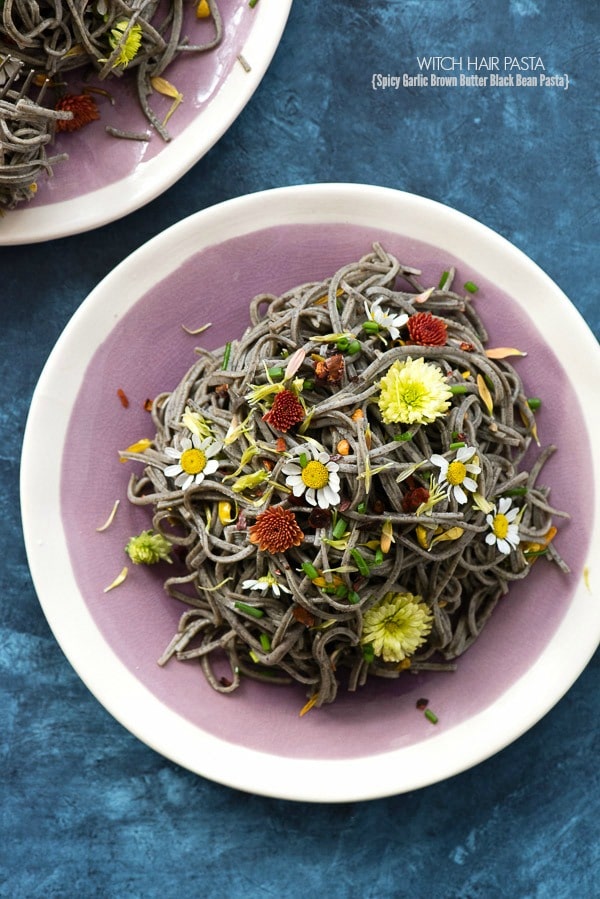 Becoming gluten-free opened my world to a variety of types of pasta stretching far beyond 'regular' pasta. Frankly I had no idea there were so many types of flour in the world and the same goes for pasta. One of my favorites is black bean pasta. It tastes just like black beans and has wonderful nutritional substance; low in carbohydrate, high in protein and fiber in addition to being naturally gluten-free.
Despite being so fantastic, black bean pasta has one issue; it's black (or charcoal grey is we are being chromatically specific). You've undoubtedly heard the phrase 'people eat with their eyes first', well it's true. There is absolutely nothing compelling about jet black food.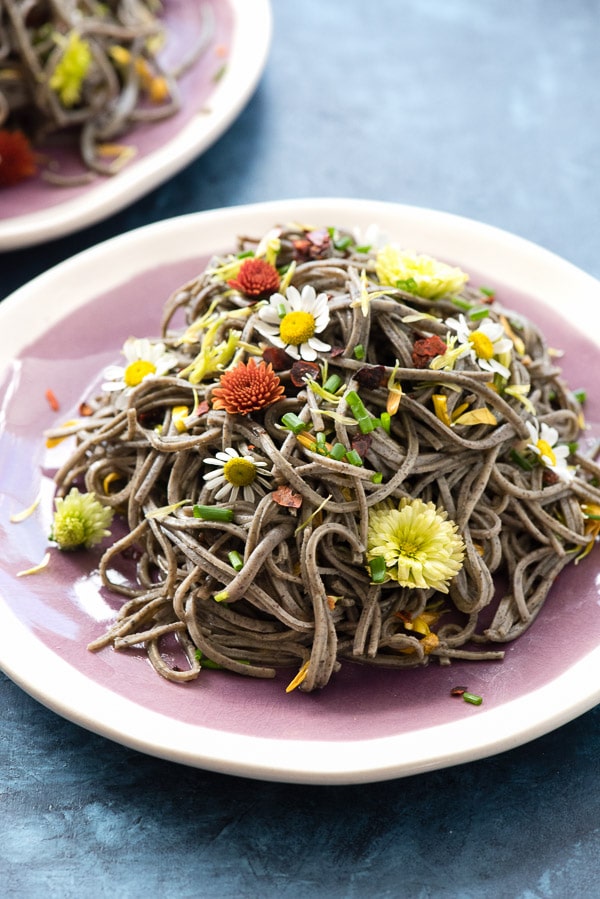 Prior to discovering black bean pasta, the only time I'd had something similar was at a month long squid festival a local restaurant in my college town. I deliberately tasted the squid ink pasta being a daring foodie, but with that too I found when it was set down in front of me, there was no part of my senses that wanted to dive right in.
Black bean pasta as you might imagine is a fantastic partner with savory Halloween recipes. I've actually used it in a recipe with Diablo Meatballs (taco flavored meatballs) and a Taco Pasta recipe too. The flavor of the pasta works wonderfully with Mexican seasonings.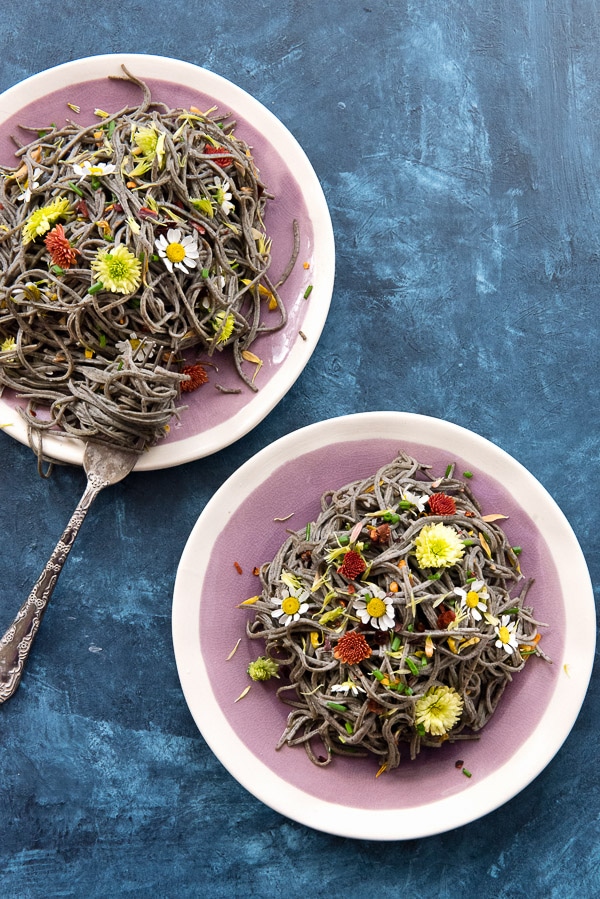 Having a few more Halloween recipes up my sleeve this year, I really wanted to make Witch Hair Pasta. I've spent a decent amount of time dreaming of what witch hair might be like. I imagine it to be a bit matted and scroungy from riding brooms at high speed. I think there might be bits of this and that strewn through it as well.
This pasta recipe is actually a very simple spicy, brown butter garlic pasta, adding just the right amount of flavor to compliment the black bean pasta. I think the key with using this pasta is getting some color in the mix to make it appetizing to the eyes. Fresh herbs and edible flowers have been thrown is to help on that front though they aren't required. It just seems as knarly as witches may be, they too would love some flowers in their hair.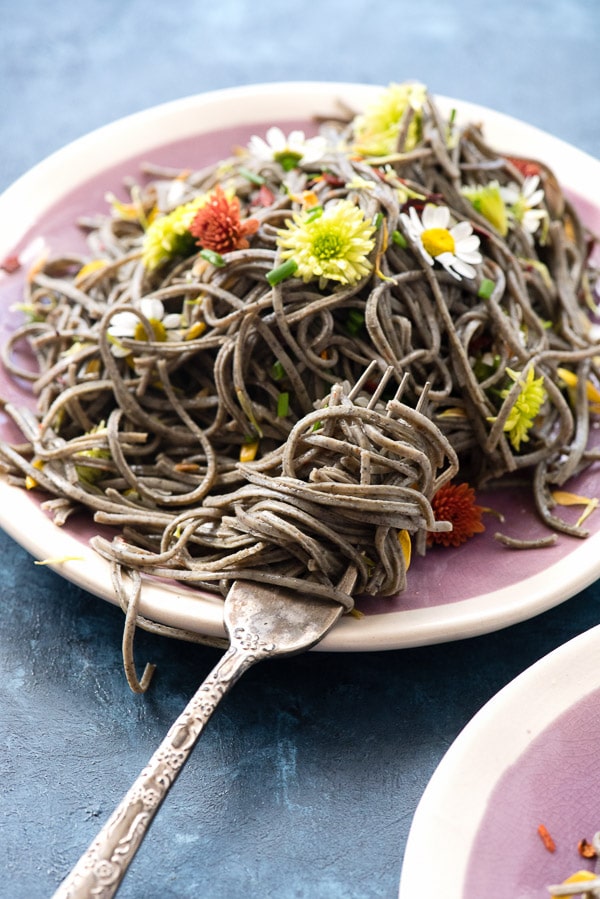 A note on edible flowers. Only use edible flowers that you purchase in the herb section of the grocery store marked for consumption! Plants from a florist or nursery, or found on the side of the road may have been sprayed with poisonous chemicals; so even if the type of flower is edible, they should not be eaten unless procured from a source growing them for human food purposes.
As with all herbs, edible flowers have unique flavors from lightly sweet to peppery. They add a wonderful dimension to salads and other prepared dishes. I both pulled apart petals from some small mums and used whole flowers in this recipe (the latter more for decoration). If you can find chive flowers they would be a great addition to this whimsical dish!