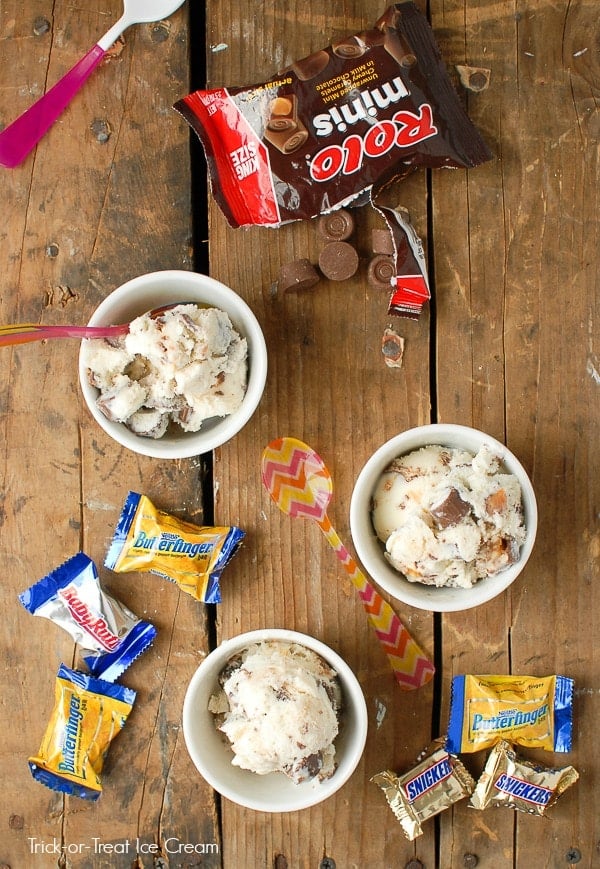 As much fun as Halloween is, I dread the candy. You know what I mean, it looks something like this: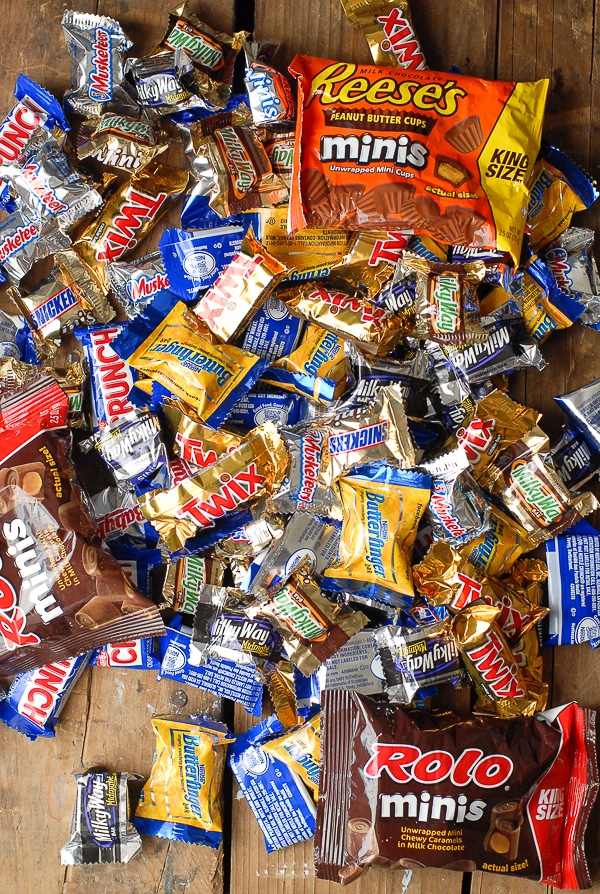 Though that would be a light load. Even after sorting for gluten, which goes to work with 'Dad', and tossing anything open, each of my Trick-or-Treaters ends up with a gallon plastic bag, packed with treats. I have one child who rations her candy like the world might end; hiding it and selectively taking a piece a day. My second, the younger, has taken to mass consumption usually finding himself 'out' within a week. This year he has braces so the pile may be less to begin with.
I've always wanted to do something unique with the candy. I have friends who barter with their kids trading the sweets for a coveted object or even cash. Others would tell their tots when they were smaller that the Halloween fairy would come pick up the lion's share of the candy a few days after Halloween…..and do what with it? Give it to the poor? Some dental offices will do trades with their patients but again what would be a good trade for the cache of well-earned candy booty, accumulated while often braving the elements? A new toothbrush? Some dental floss? It's a tough negotiation.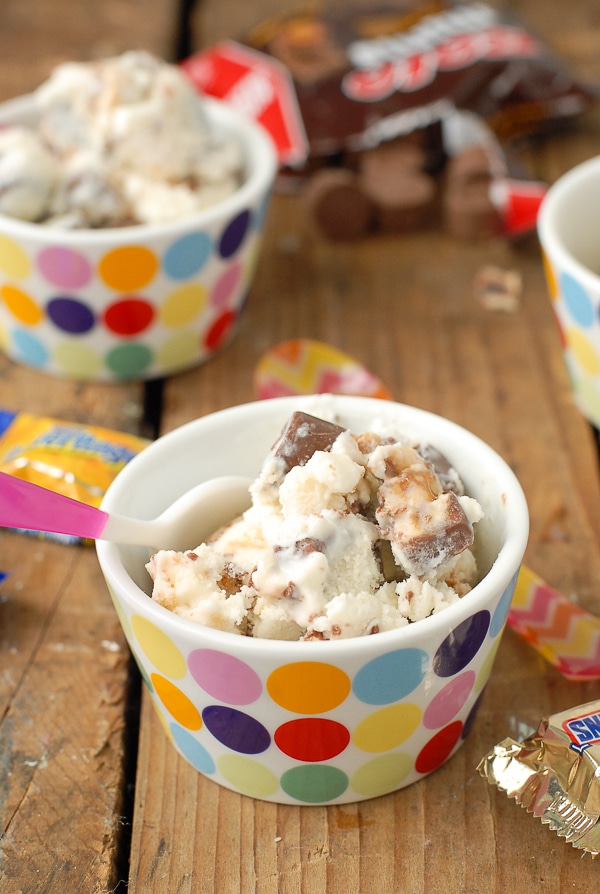 I decided this year to make a communal dessert from the candy: Trick-or-Treat Ice Cream. I thought putting the most tempting of treats in the ice cream would not only make it delicious but would stop me from temptation of sneaking the mini Snickers bars. The Sweet Tarts? I can leave those alone.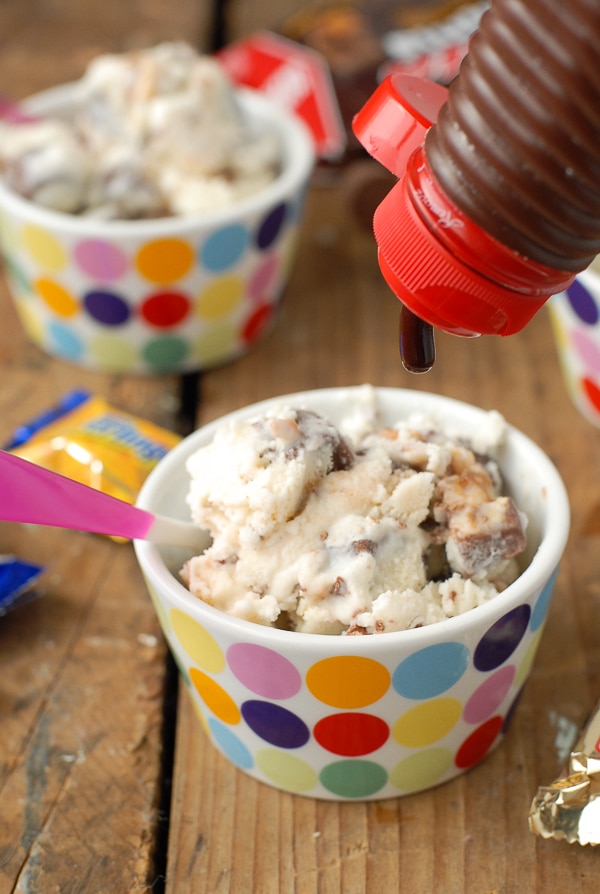 This ice cream can be tailored to your favorites. I combined chopped up mini Snickers, Baby Ruth and Butterfinger candy bars along with some Reese's Mini Peanut Buttercups and Mini Rolos. It's packed full so not a bite passes without some candy! My objective was gluten-free but if that is not a requirement I think Kit Kats and Twix bars would be fantastic! Mix up your favorites and enjoy the aftermath of Halloween in a different form this year!