If you think you don't like meatloaf, think again! Taco Meatloaf combines all the Mexican food flavors your love with three types of meat for a mouthwatering comfort food recipe sure to become your new favorite. Recipe makes 2 meatloaves too!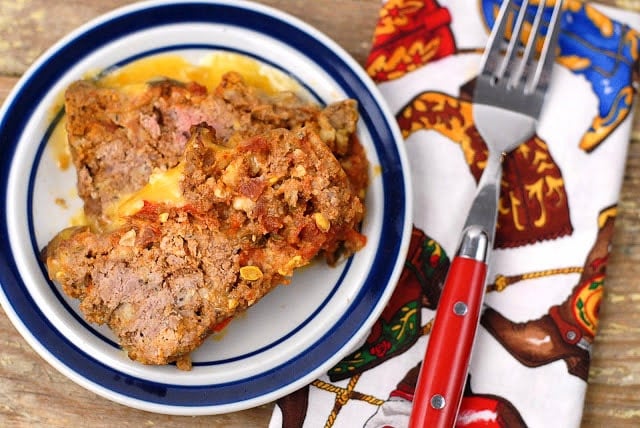 It never ceases to amaze me how when the weather changes so does one's palate; as in digital shift. For me gone are the days of tossed green salads at home to be replaced by soup. Where I could not bear to turn on the oven for months, I cannot fathom going without eating something warm and soul-satisfying once a chill is in the air. Enter Taco Meatloaf, a fantastic recipe for a crowd or to make any dinner special.
Though an omnivore I typically don't eat a lot of red meat. No big thing behind it, it just works out that way. When I had a recent household request for meatloaf it just felt like, well, so much 'meat'. I love the classic diner combo with mashed potatoes but it was a bit too much for me edging back into cold weather foods.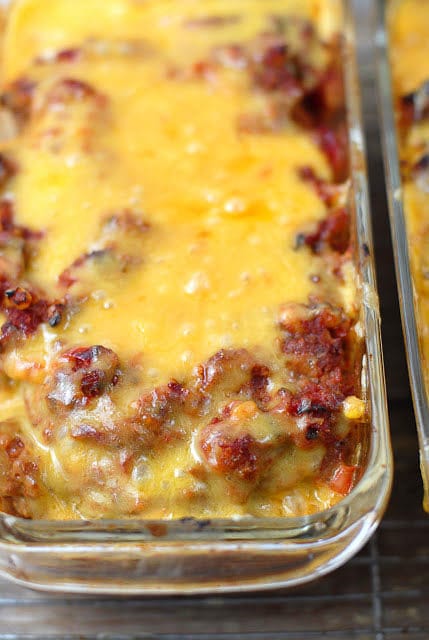 Loving anything with Mexican seasonings I pulled up a meatloaf version up from an old cookbook which I adapted to end up with this. This Taco Meatloaf is the best of both worlds to me; a good hearty meatloaf but with a Mexican twist I love so much. The recipe makes two meatloaves so is great for a big group, leftovers or to freeze one for later!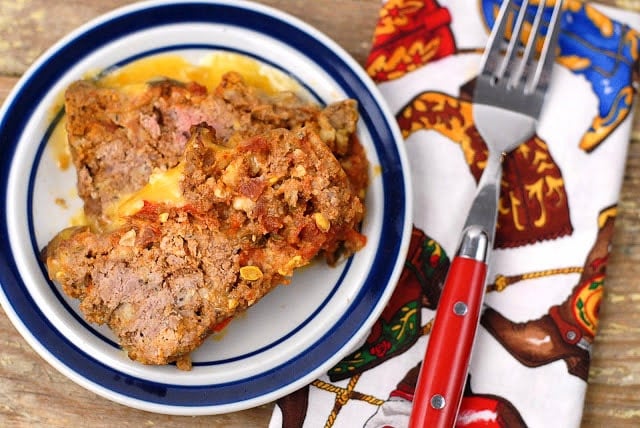 In this age where we are madly trying to strip fat from our diets, we need to remember much of the flavor in ground meats is FROM the fat! I did not want a meatloaf swimming in fat and elected to taper the amount of fat in the ground beef (extra lean and lean) and let the sausage provide most of the fat along with the cheddar cheese on top. As I wrote it up I wondered about adding in some chorizo for the sausage too!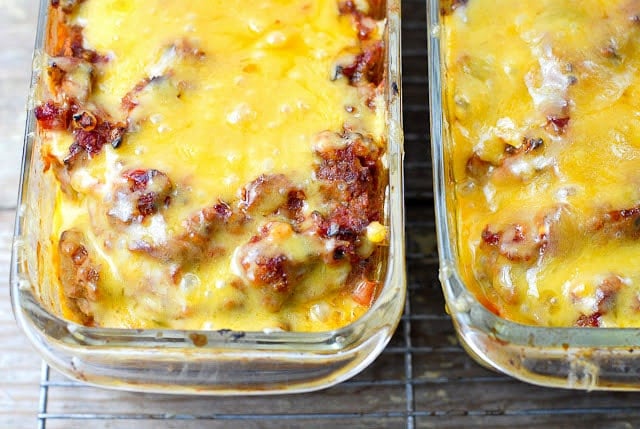 I've found this recipe is a winner. People love the wonderful blend of flavors and cooks love the two-for-one of getting two meatloaves in one cooking session. If you shy away from meatloaf worried it will be humdrum, try this version and let me know what you think!