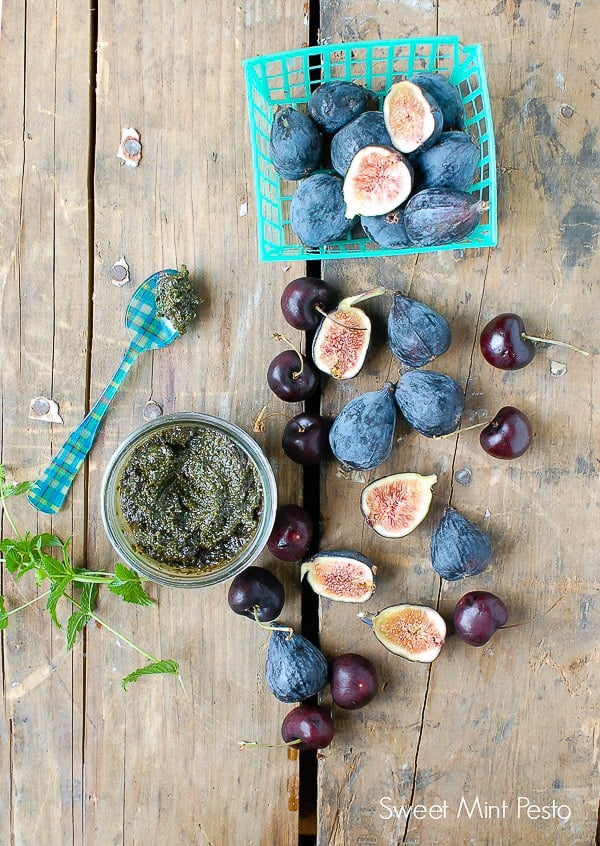 When I first started my devoted locavore quest I learned making pesto is one of the easiest (and more flavorful) ways to preserve fresh basil. Normally pesto is made with basil, olive oil, pine nuts, garlic and Parmesan cheese. Whipped up in a food processor or strong blender and it becomes a delicious sauce for meat or pasta in minutes. Pesto freezes very well, and when planning for freezing the Parmesan cheese should be excluded from the recipe which in my experience does not make a large difference. If desired the pesto could be blended again with some Parmesan cheese once thawed before serving.
The great thing about pesto is that it can be made with any greens. I've enjoyed the results of kitchen experiments with Kale Walnut Meyer Lemon Pesto, Toasted Pistachio Arugula Pesto, and even Tarragon Pesto finding each combination slightly different and equally delicious to the traditional basil recipe. I am not by nature a repeater of much. I was never a girl who would break up and then date the same guy again. I rarely travel to the same places, feeling the world holds many more places for adventure than I'll see in my lifetime. Same holds for recipes. If there is a way to tweak something or venture into new territory, I'm in.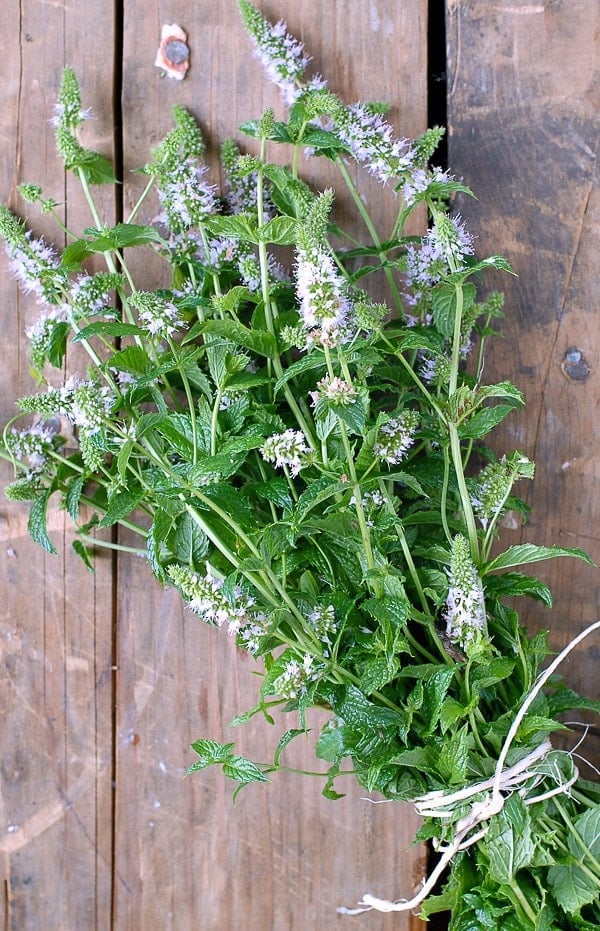 I'm not sure how making a sweet pesto came to mind, probably having never heard of one. The abundance of mint dominating my growing bed may have come into play a bit too! In any case I experimented with oils which would compliment a sweet direction for the pesto as well as nuts that would jump on board for the end result I was seeking. The end flavor reminded me of Greek flavor notes and I could totally imagine using it with savory, salty meats and cheeses. I loved a smear on fresh figs, honeydew melon slices, cherries and other seasonal fruits. The pesto is a rich, earthy green color but will oxidize turning the surface brownish-green. A quick stir will expose the gorgeous green again!