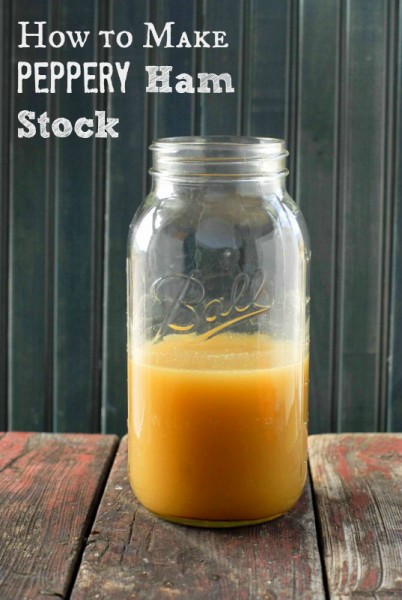 Do you make your own stock? Maybe after the holiday turkey carcass is picked clean? But do you make Ham Stock? Funny, recipes don't call for it so we don't think to make it. But after trying this recipe I'm sure that will soon change.
Over the holidays we enjoyed a succulent natural, spiral-cut ham which my husband indulged with a slathering of a Cherry Port Glaze. 'Scrumptious' doesn't even begin to cover it. As the Tupperware container holding the vast leftovers aerobically was pulled to and from the refrigerator for more helpings and sandwiches, I lazily thought I'd make some soup with the end of the ham and bone. Silly me. By the time I was sure nothing of substance could be left I opened the container to find shockingly that I was right but more so, nothing was left at all. The bone had been picked clean, it looked almost power washed.
My habitual soup idea went out the window (incidentally if you are lucky enough to be left with a ham bone and some residual ham, you must try this recipe for Split Pea soup with Red Wine and Ham, it's really fantastic). I wasn't ready to relinquish my dream quite yet however so decided to endeavor making ham stock. I'd never made it, which in hindsight seems strange as it would enhance so many dishes; beans, soups, stews, sauces and I'm sure more.
Let me tell you, when it was done, it was beyond my wildest dreams. It was a luscious, perfect broth fully-flavored with the vegetable base and smoky sweetness of ham. I added white peppercorns, a decent amount of them, which rounded out the stock beautifully. They are less strong than black peppercorns so don't be scared off. If you grind 50 peppercorns it yields a bit over a teaspoon. In this case the peppercorns are crushed so they will infuse into the stock and be strained out, leaving a contribution of flavor without overpowering the stock.
When I make stock I often freeze it in Ball Freezer Jars (though they are plastic) however this stock was used up without wasting a drop (more on that in the next blog post). In the event you have not made stock before, it is not difficult by any means but it takes time, as do all good things in life. It needs to simmer gently for all the flavors to meld together which ideally takes 4-5 hours. Ultimately you will plan enough time to allow the prepared stock to overnight in the refrigerator before using. This allows any fat to congeal on the top of the stock to be skimmed off or strained out. To do it well the stock must be chilled first.
I feel sure once you've made ham stock it will be a staple in your kitchen from now on. It offers such a unique, rich, soul-soothing broth that will elevate any dish in which you include it.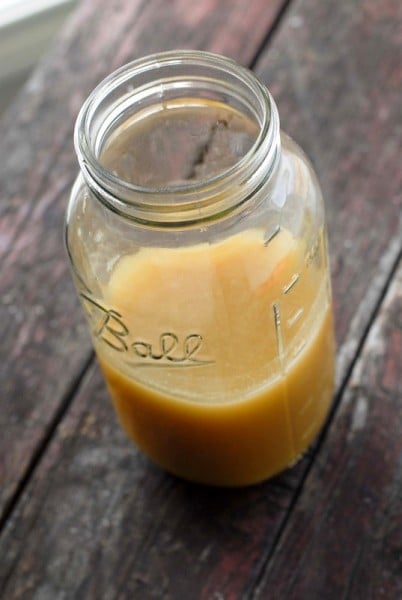 When more surface area of a food is exposed it imparts a great flavor. Therefore all the vegetables are chopped for the stock. In the end they are strained out so the chopping does not need to be precise. White peppercorns are not as boastfully spicy as their black peppercorn counterparts therefore the amount of pepper in the stock acts to compliment the flavors with some dimension yet not overpower. This stock is luscious and soul-soothing; sure to become a new favorite in your kitchen!