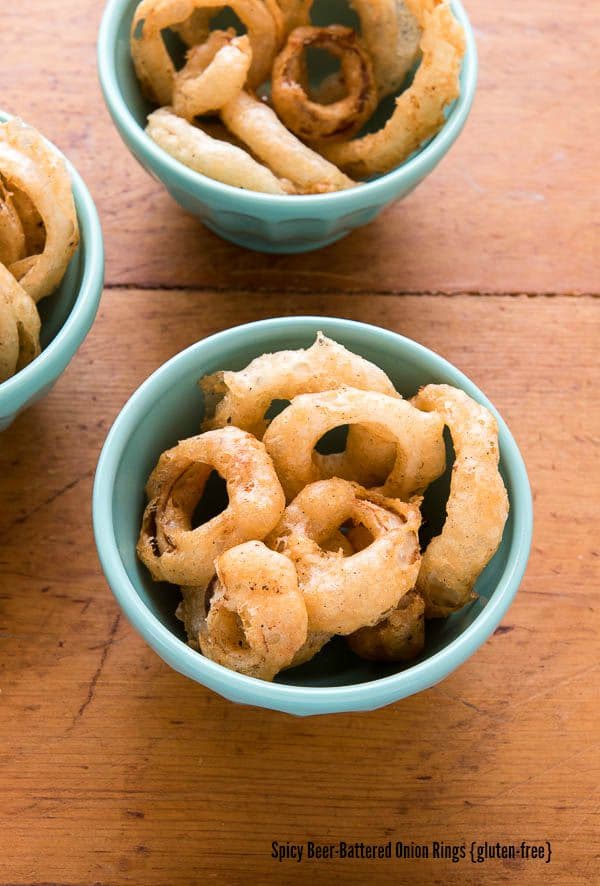 Truth be told I rarely deep fry food. It's just not how we normally eat in the Boulder Locavore household. Having said that, I end up making a few recipes a year requiring deep frying and my family is always in heaven when I do. I am sure to use lighter, non-GMO oils that perform well at high heat without imparting much flavor to the food. Sunflower oil is my normal go to.
Gluten-Free Churros is on the top of the list. I'm sure any day will be better if I make them (and from the emails and comments I've gotten, it seems many gluten-free readers have found the same to be true for them!). Churro Fried Ice Cream is a close second! By the way if you've never had fried ice cream, you must try it; cold, creamy ice cream coated with a sweet, hot, fried batter. It's the best paradox you'll ever eat!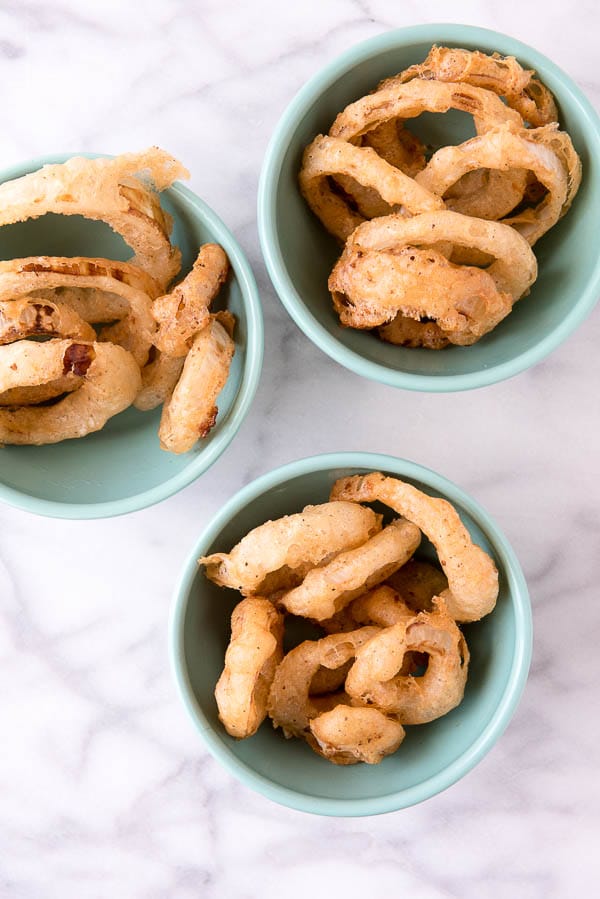 Cooler weather is coming, football season is almost upon us and I'm careening toward sharing another recipe inspired by our Canadian Maritimes road trip. All paths have led to making Spicy Beer-Battered Onion Rings which are gluten-free!
Swapping in gluten-free flour for regular flour in the case of battered, deep fried foods seems easy enough. However in my experience, the gluten-free flour density and the type of beer (and even the heat and humidity) does provide flexibility is often needed to get batter just right. I'll share some notes from my experimentation in the recipe itself but the end result is worth it. Light, crunchy onion rings with a slow after heat from cayenne pepper. They aren't uber spicy, just enough to catch your attention!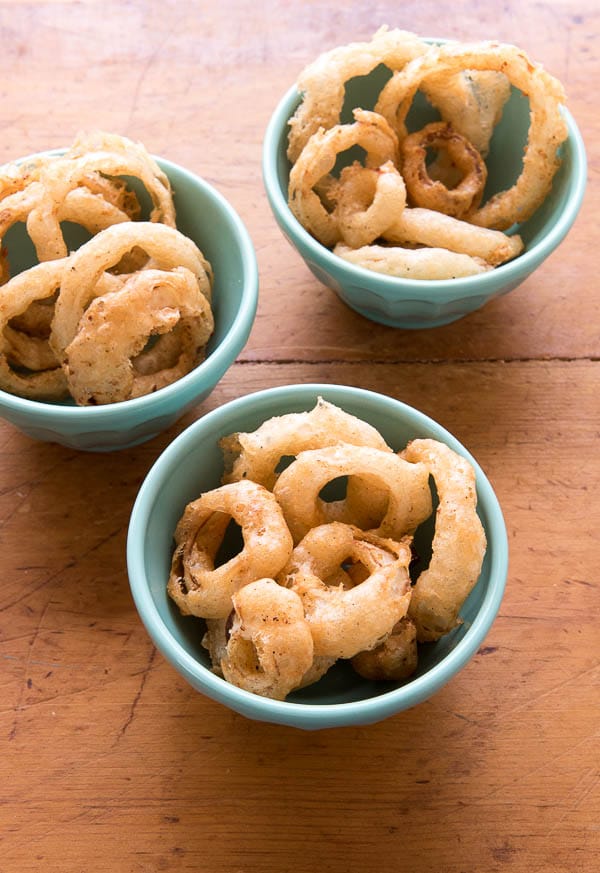 Though I've made these in traditional rings, cutting the onion vertically in wedge-shapes offers the option to make curved onion strips perfect for dipping. The frying process is the same and creates a totally different appetizer. A fun change up for fall entertaining! Deep fried foods are always best hot out of the pot with a few minutes to cool. If made too far in advance they lose the crispy, crunchy effect that makes them so irresistible!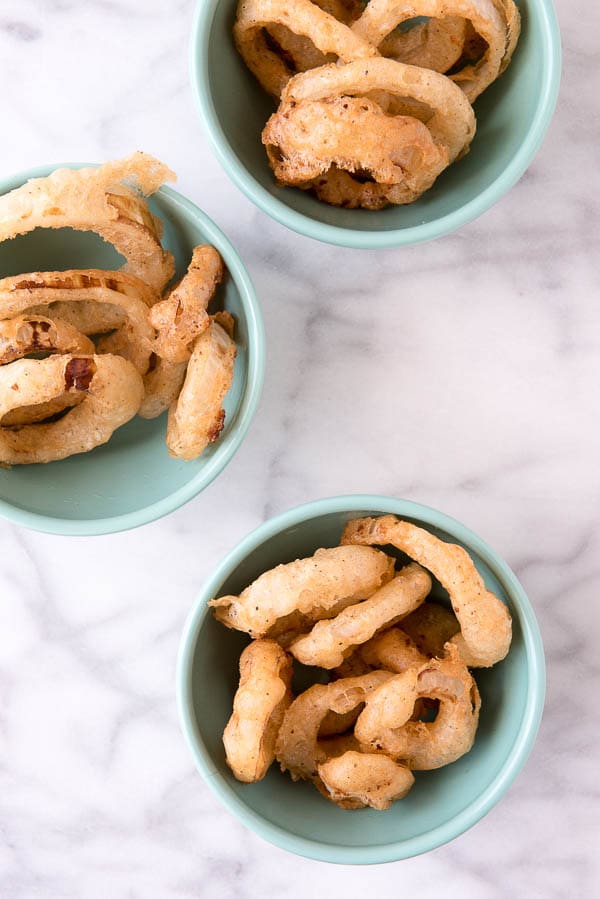 There is nothing like deep fried food, even if it's only an occasional treat! Unfortunately not many such recipes are available to those gluten-free especially with a beer batter. These onions rings were created exclusively with gluten-free flour and gluten-free beer for a slightly spicy, crunchy, irresistible end result!
While developing the recipe I found different GF flour blends and different GF beer can make a difference with the amount of beer required to make a thin batter that is not watery, but not so thick it cannot coat the onion rings easily. The recipe calls for starting with 6 ounces of beer, and based on your ingredients, that may be enough.
If not the instructions provide for how to create a batter of perfect thickness regardless of the gluten-free flour blend and beer you choose to use! For a different preparation, instead of cutting the onion into rings, cut the onion through the stem and opposite end.
Place the flat, cut side face down on a cutting board and but at an angle into 6 wedges (cutting from the stem to opposite end). Separate the onion, batter the curved pieces and fry as directed below. These will make puffy, dipable onion pieces.