Smart snacking options aren't difficult to find when you have simple, healthy snacks on hand. Popcorn trail mix is easy to make, packed with healthy, wholesome ingredients, and it tastes delicious. It's a grab and go snack that makes smart snacking an easy choice!
This is a sponsored conversation written by me on behalf of Weight Watchers®. The opinions and texts are all mine.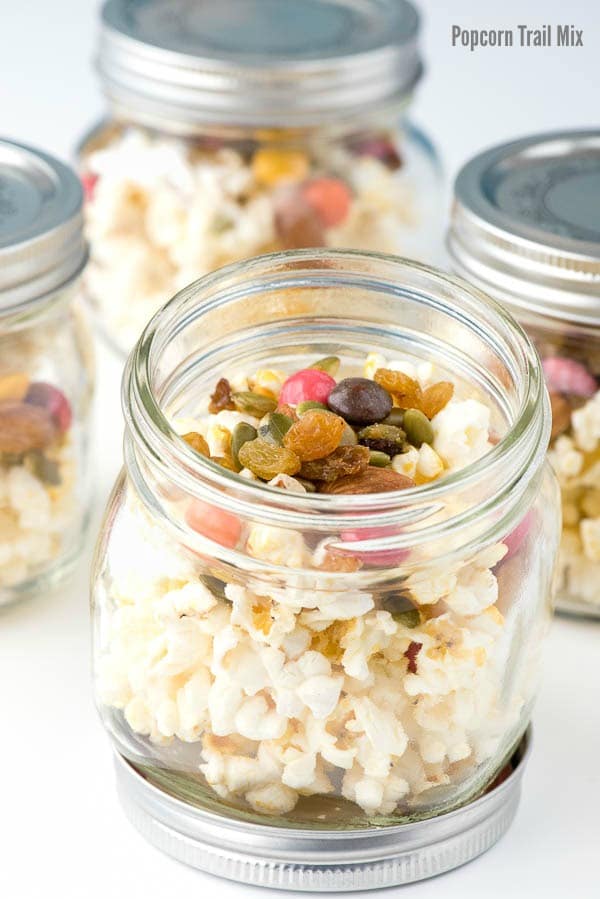 OK, I have a total confession to make. I have become a very lazy snacker. Not meaning I'm lazy about whether TO snack or not, but rather I think I've turned into an omni-grazer. I'm a drive-by snacker when boxes of crackers or snack bars are left out in the kitchen. Anything with cheese in my path; watch out. I'm a bit like a Hobbit who seems to need about 12 meals a day, but mine are all snacks. My mindless noshing leaves me never quite sated and sometimes, I don't even remember I've had a snack at all!
When I was recently at the Walmart Neighborhood Market near me, I was perusing their fantastic gluten-free section for better snacking ideas. I love fresh fruits and vegetables, but find I need to mix something else in with them to feel satisfied. I love popcorn but don't want an entire batch for a snack.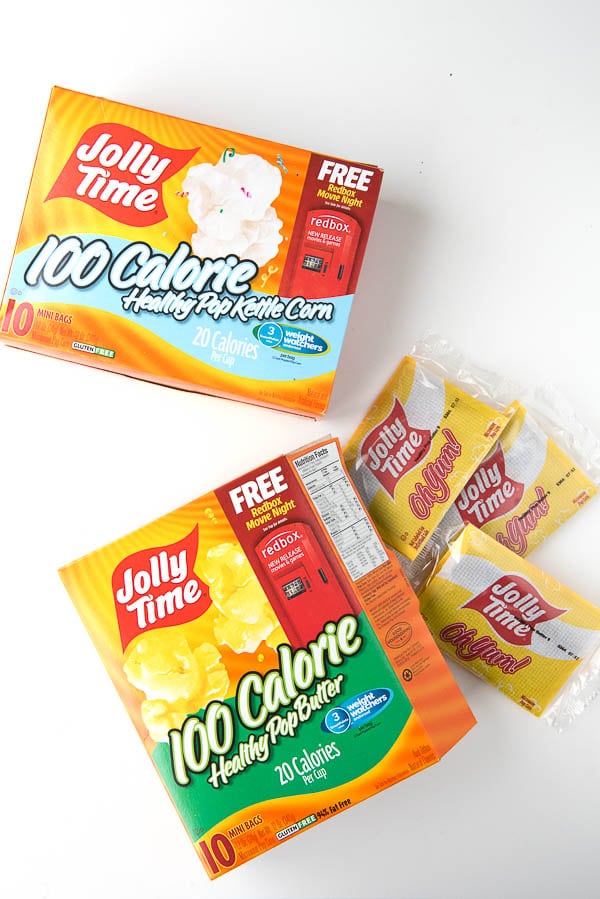 I found Weight Watchers® endorsed Jolly Time 'Healthy Pop' Popcorn (both Butter and Kettle Corn flavors) which are available in mini microwaveable packets; perfectly portioned at 100 calories per mini bag (and 3 SmartPoint® value per serving) and they are gluten-free. Jolly Time also received the first ever Good Housekeeping seal of approval for a food brand. Pretty cool.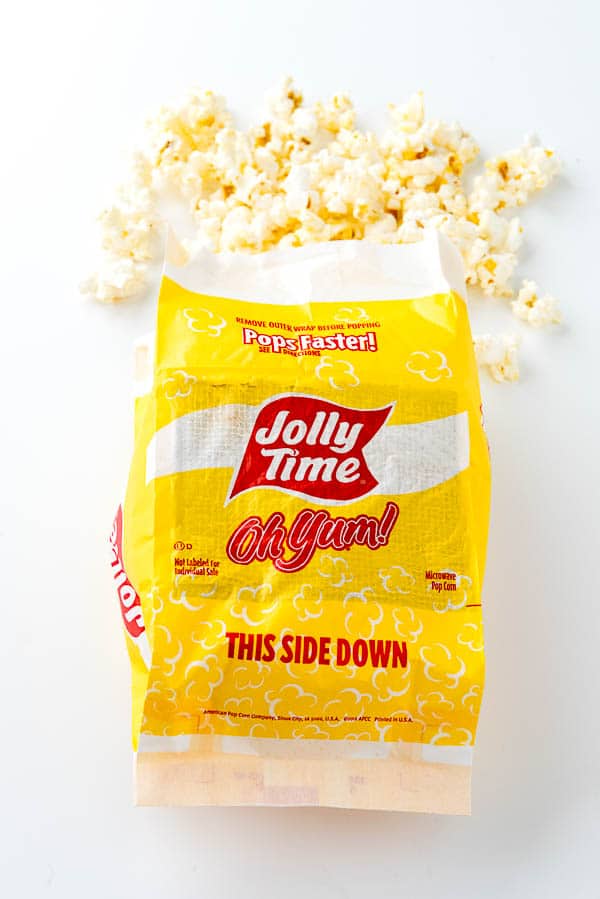 Popcorn Trail Mix – Smart Snacking made Simple
Part of my snack pattern has to do with getting food-bored easily. When I have a variety of smart snacking options, I tend to snack more mindfully and less often. But I also need a mix of something salty, sweet and preferably with a bit of protein thrown in. I whipped up a fun Popcorn Trail Mix to nibble at my desk when the hunger hits.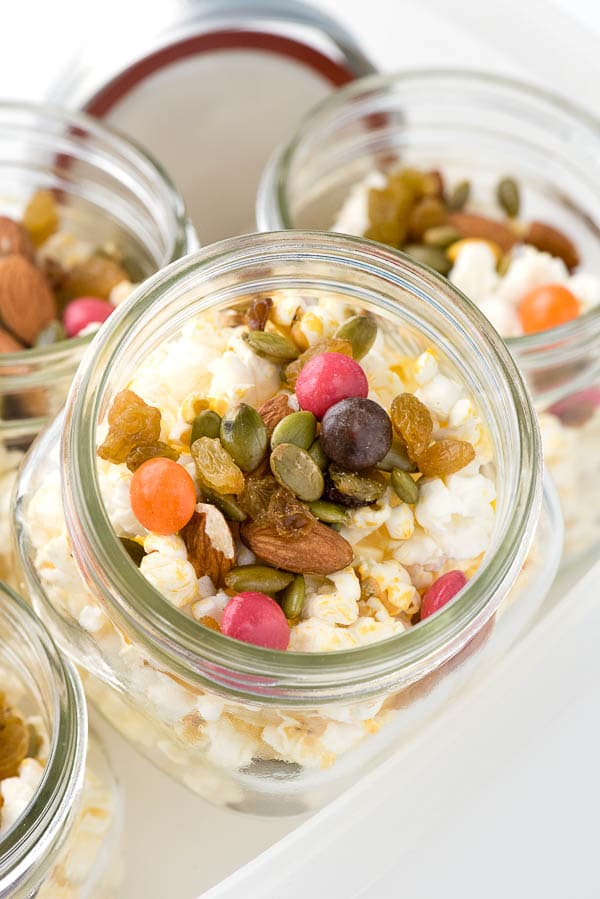 Ingredients in Popcorn Trail Mix
Making popcorn trail mix is easy! There are just a few ingredients:
A blend of each Jolly Time Healthy Pop Butter Popcorn and Healthy Pop Kettle Corn Popcorn
A sprinkling of raw almonds
Roasted pepitas (pumpkin seeds)
Golden raisins
Chocolate coated candies (I used naturally flavored and colored chocolate candies from the bulk section of my grocery store).
The mixture is divided between 5 or 6 pint-sized mason jars, so it's easy to grab a jar on the go to avoid choices that aren't so great. The popcorn is very filling too, making it good for smart snacking!
This smart snacking post is a sponsored conversation written by me on behalf of Weight Watchers®. The opinions and texts are all mine.