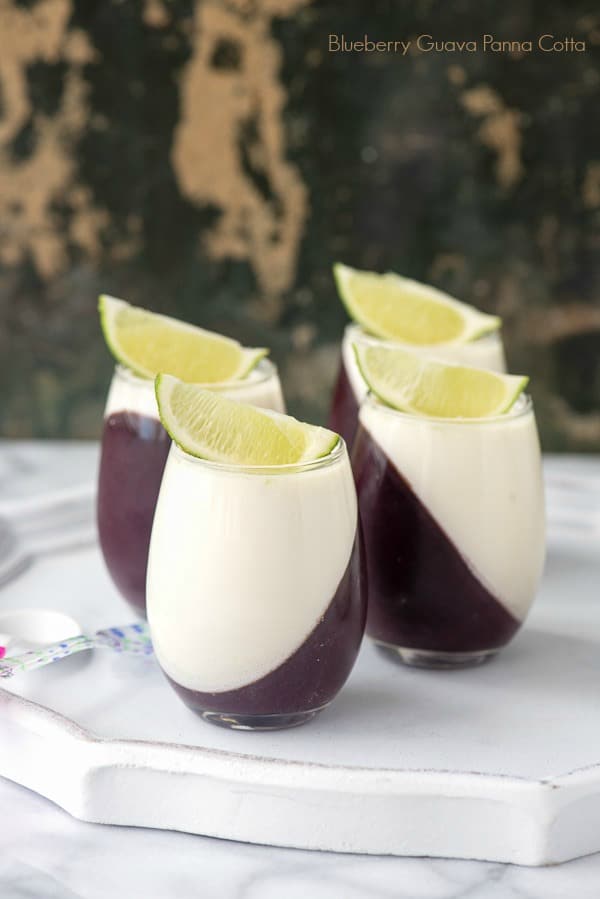 The first time I ever had panna cotta was in Lake Como, Italy. I had been traveling in Europe on business and then went to a seminar an American friend was giving in northern Switzerland. I'm not sure how an add on trip came to be but some friends joined me for a four-day excursion around the Lombardy Lake region of Italy. We scaffolded together a rough plan, booked a few hotels and took off to explore, eat, drink and relax.
We stayed at the Palace Hotel in Lake Como. It was quite grand; old and, well, palatial. The rooms were gorgeous and felt like staying in a palace (or what I imagine staying in a palace would feel like). What I really loved about the trip was lazing in the midafternoon over cups of thick, serious espresso and desserts. We'd sit outside on a patio with a view of the lake and while away the time, pondering deep topics and complete frivolity alike.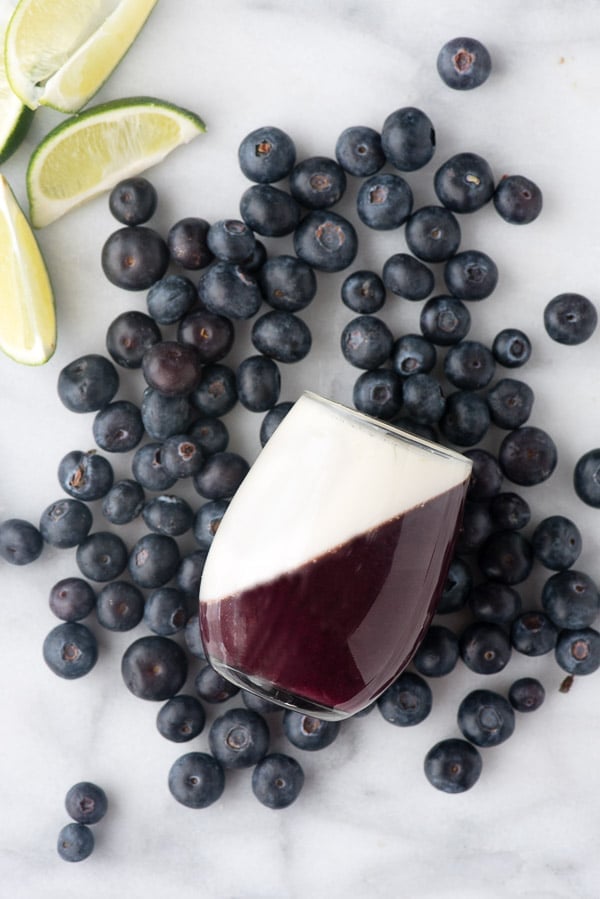 This was where I first experienced panna cotta. Thick and creamy, it reminded me of a more sophisticated cousin to a pudding or custard, yet with more elegance and distinguished form. It was cool on the steamy afternoons by the lake. I loved the light flavor, and silky consistency as it sat primly in a small rounded dome on my dainty plate, never slouching or sloppy looking.
Somehow it was not until years later I realized I could make panna cotta myself. I'm not sure why it had never occurred to me. Perhaps my memories of the trip and the sophisticated setting were so intertwined with the regal dessert that I could not imagine making the it in my simple home kitchen. But I got over that quickly! Panna cotta must be one of the easiest desserts both to make but also to flavor uniquely. It is a cream based dessert made with gelatin which gives it the proper, unrelenting form. A few ingredients, a few minutes, a long chill and dessert is served.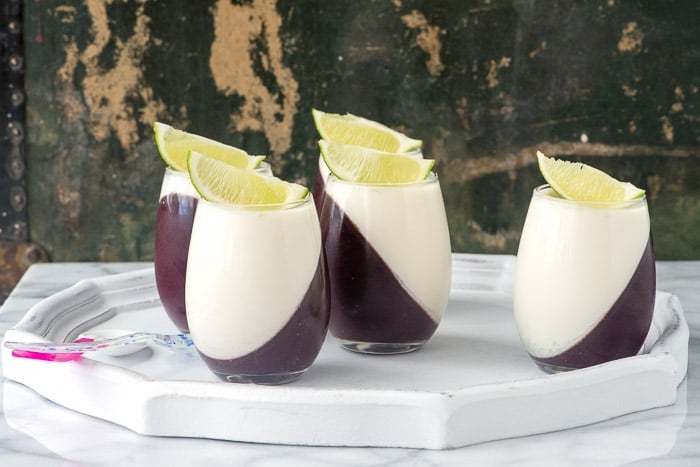 I'm always up for a challenge and couldn't resist creating an unexpected version of panna cotta with a blueberry guava gelatin. The presentation is so fun and much like making panna cotta itself, creating this geometric surprise presentation is quite easy too. It's done in a two-part process. First making the fruit gelatin and allowing that to gel on its side and then filling the little tumblers with the panna cotta. Aren't they cute? The hardest part is waiting until they are ready to be devoured!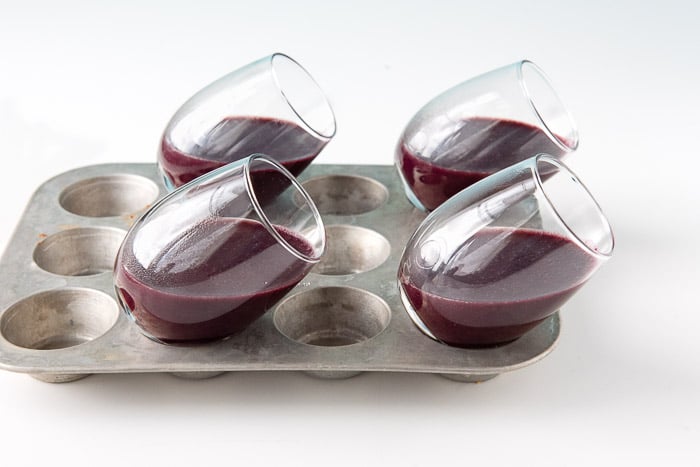 This Blueberry Guava Panna Cotta recipe is a contribution to Food Fanatic in my role as as the Naturally Gluten-Free Fanatic.