Cow Cabins at Palo Duro Canyon Park, where the locals eat in Lubbock Texas and excursions you can't miss!
If I told you I just spent 48 hours staying here……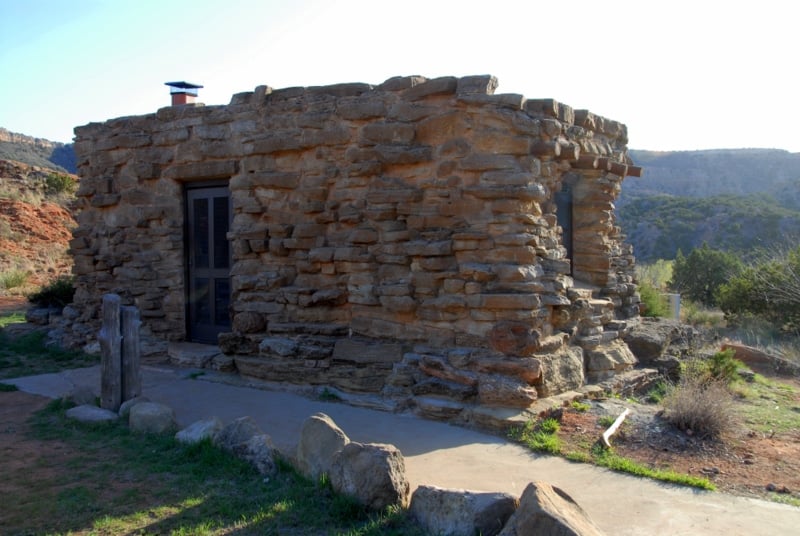 Would you envy me or think I had been incarcerated?
Three words: Off-The-Grid.
Palo Duro Canyon State Park
When poking around to put together my road trip route, Palo Duro Canyon State Park worked its way onto my radar. It is the second largest canyon to the Grand Canyon in the U.S. having been developed as a state park in the 1930's.
This area is steeped in history; Spanish explorers, the rise and fall of the Comanche Indians, Western pioneer settlers. Much of the history reflects the turbulent pains of claiming land for one's own. The canyon is a painted desert, with the light appearing to highlight different colors of the layered cliffs all through the day into the evening.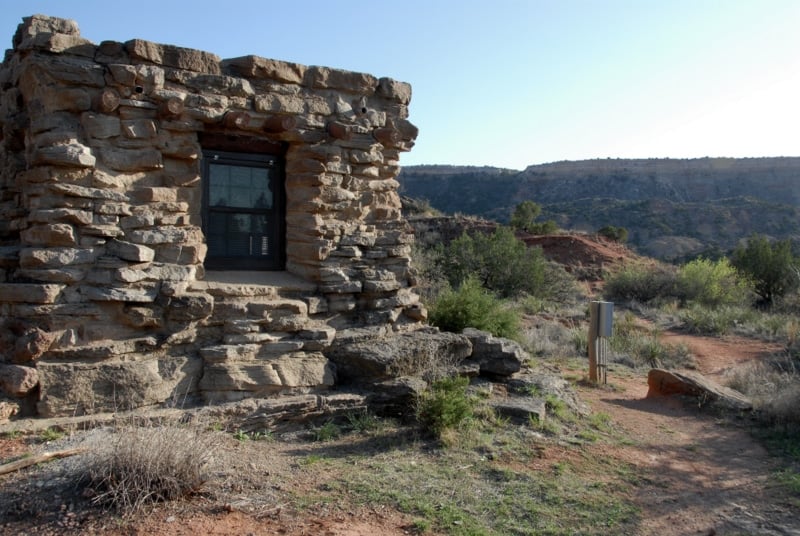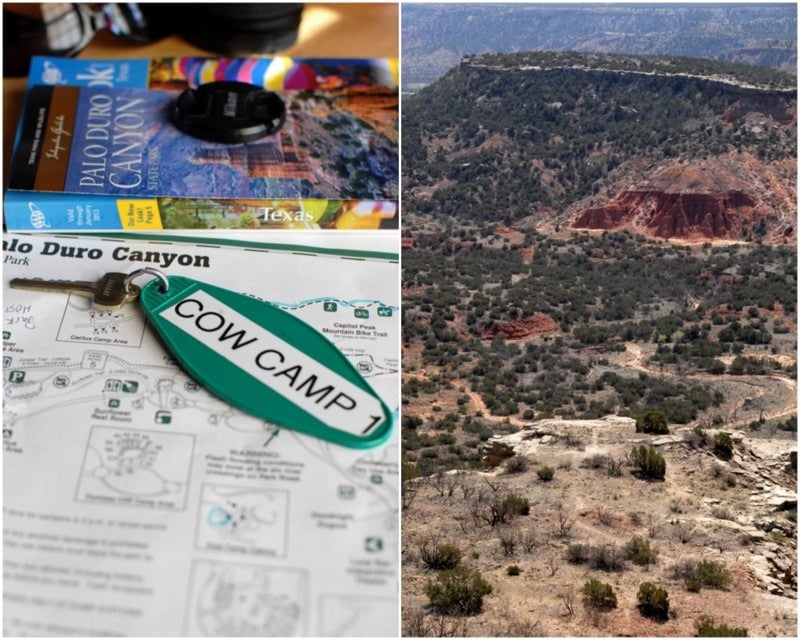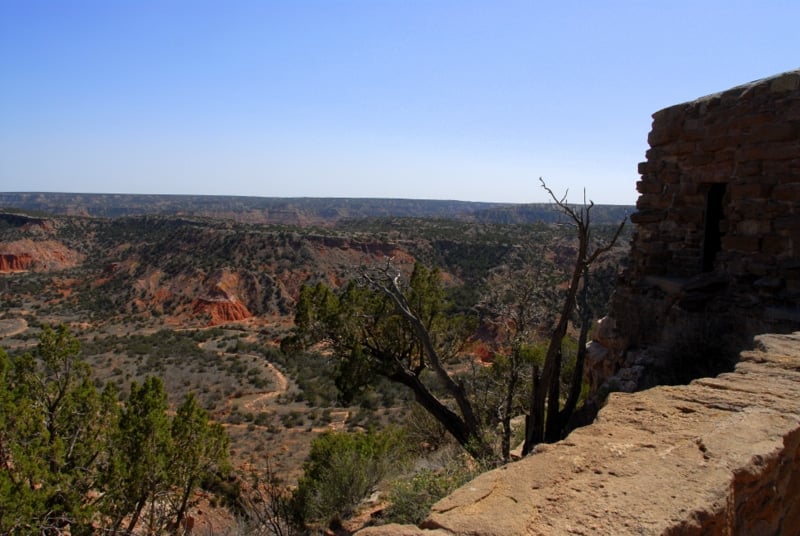 Cow Cabins at Palo Duro Canyon State Park
When exploring options on a travel route I learned there were 6 cabins in the park for rent. I ended up reserving a 'Cow Cabin' constructed in the 1930's by the Civilian Conservation Core when creating the infrastructure for the State Park.
They were actually designed by an architect deliberately to blend in visually with the surroundings. The cabins are $60/night and are reserved through the Texas Park system.
They are stone walled and floored with log cabin style exposed beam roofs. Our cabin was one room with a full size bunk bed sleeping 4.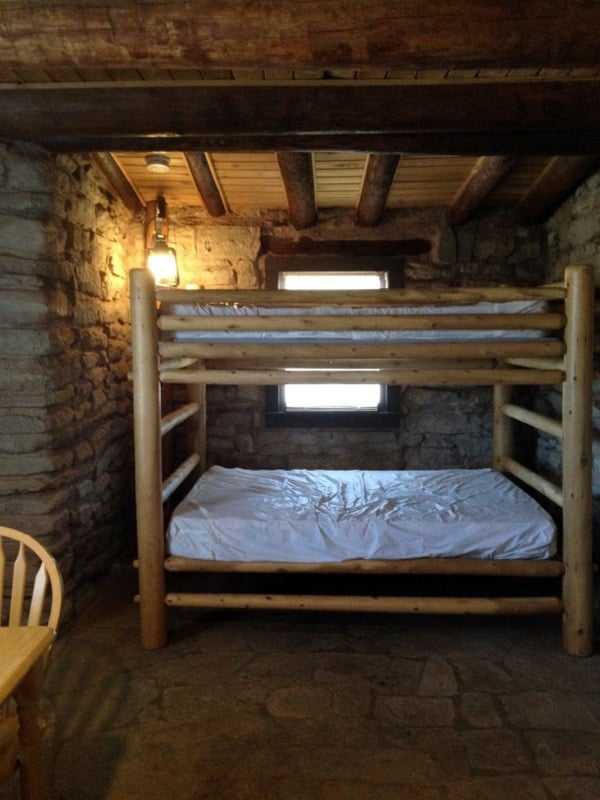 The spartan cabin includes a heating/cooling unit, a mini fridge, microwave, table and two chairs as well as an outdoor picnic area. There are two electric lanterns and it is truly the quietest place I've ever been, and one of the best star viewing locations as well.
As I write the sun has just set over one of the brilliant orange canyon walls, a soft breeze is whispering and I can only hear the tapping of my laptop keys.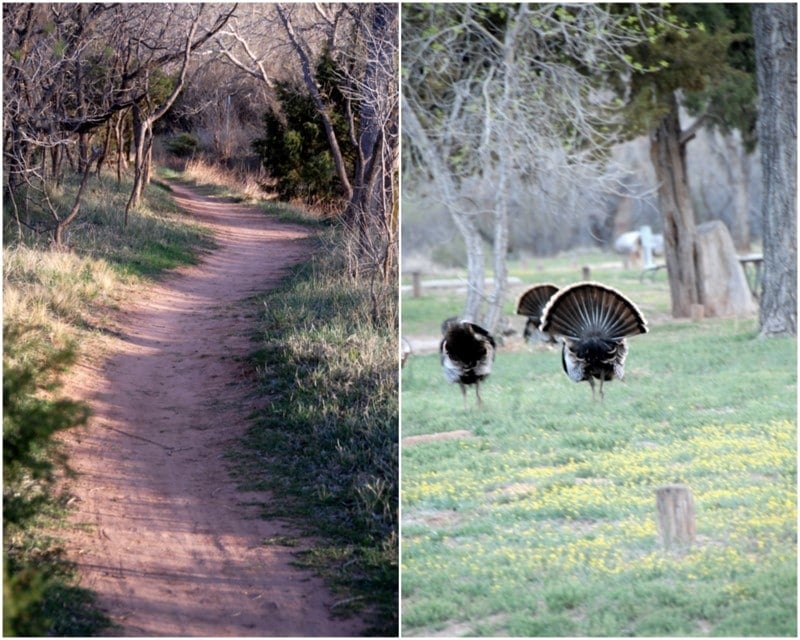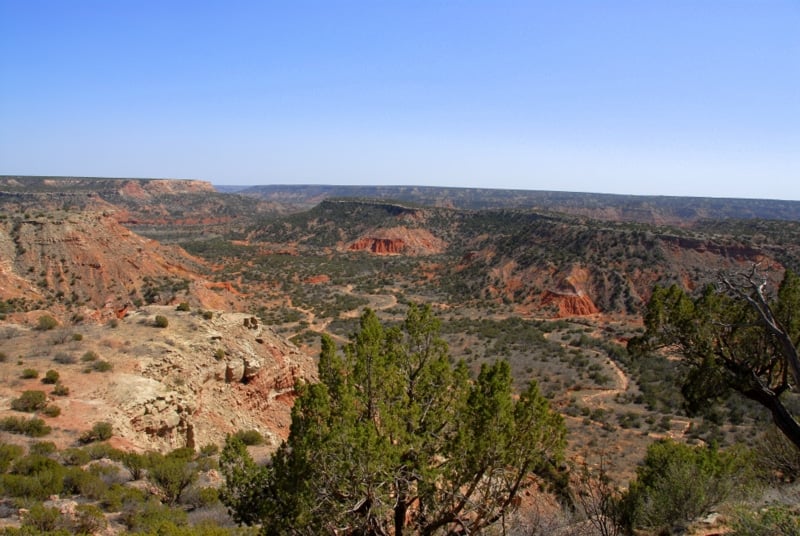 The Cow Cabins do not have running water (there is a spigot outside the cabin) and one has to walk about 3 minutes to the neighboring campground for a shower and to use the loo.
The park also has the cabins exterminated which lent itself to a modicum of slumber for me. There are many miles of hiking trails in the park, wildlife viewing, horseback tours and biking (I've seen visitors riding on the streets and on the trails with mountain bikes). This park is a little known gem. Exempt from the tourist draw of the Grand Canyon, it's simple and approachable.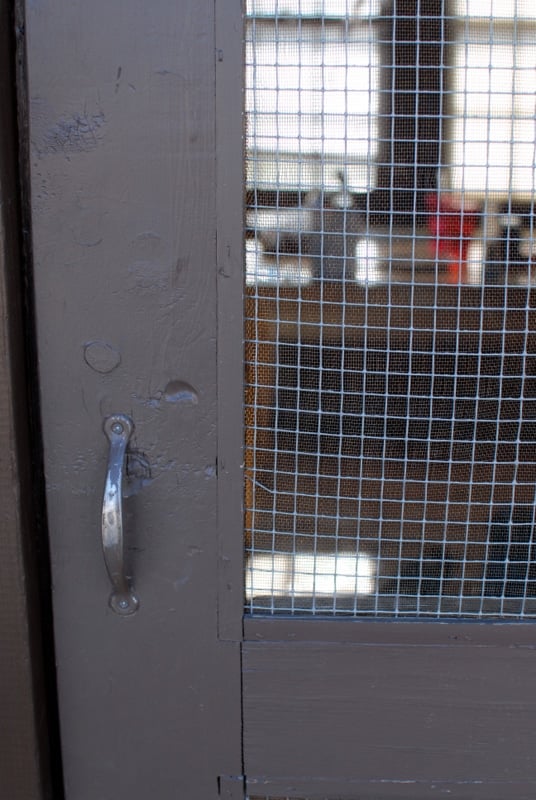 About 15 minutes from the entrance to Palo Duro Canyon State Park is the town of Canyon which houses another hidden gem of a museum. The three story museum tracks the history of the region from the geological and dinosaur findings through the Native American presence, Pioneers, oil industry, Route 66 and much, much more.
There are a few art galleries featuring prominent Texas artists such as Georgia O'Keefe as well as a Southwestern gallery. There is a full scale Pioneer town that was undergoing updating though I've heard it's impressive.
There has been a lot of thought and investment of time and money going into this museum making it a must stop to gain full appreciation of the historical richness and relevance of the region. (Note: if you are interested in dining suggestions in Canyon, reader Kristen an Amarillo native made suggestions in a comment in the 21 Hours in Amarillo: Amarillo Restaurants & Unique Sights to See to check out)
Before departing for this loosely-defined local food sleuth I only had managed to think through Palo Duro. When arriving in Lubbock Texas I had wineries on my radar (stay tuned) but had failed to secure food ideas to try. I turned to the locals and they did not let me down.
As I experienced in Amarillo the hospitality in Lubbock did not disappoint. We encountered so many kind, helpful, talkative people it gave pause to wonder when, if ever, I've visited a friendlier place.
Lubbock's claim to fame is cotton and being the largest city in the Panhandle region. And of course Buddy Holly. There are three Universities adding to a youthful verve complimenting the long standing agricultural roots.
The draw for me really was having never been there and investigating the wineries, however once landing I wanted to also investigate the local grub and sights. My queries turned up some real winners in the cuisine best known in the region: BBQ, Steaks and Mexican food.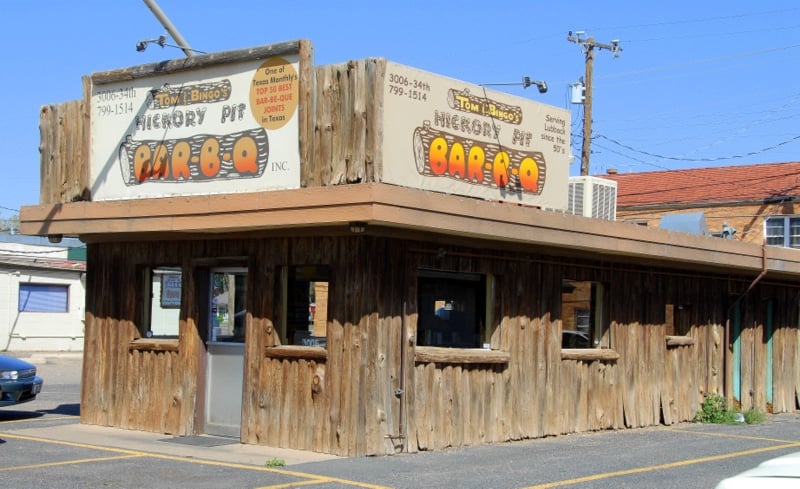 Tom and Bingo's Hickory Pit BBQ Lubbock Texas
I had to make two trips to get into Tom and Bingos. The first was around 5 p.m. and all was closed up. I noted their hours '11 a.m. till we sell out'. I took the black out as a good sign. I returned the next day at 11:06 a.m. and the door never quit swinging open.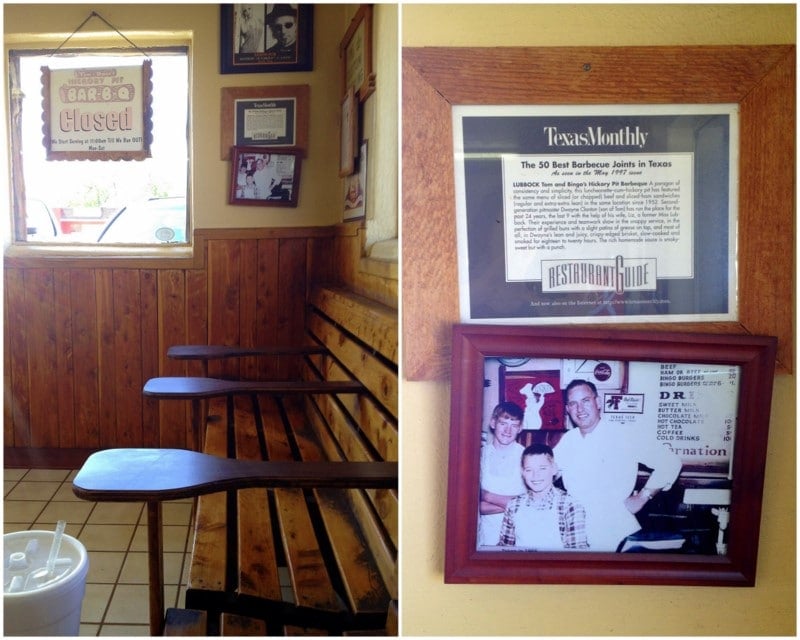 They are rated in the top 50 BBQ joints in the entire state of Texas; impressive. And after tasting their meat I had no question why.
Dwayne, the owner, took over the business begun in the 1950's by his father Tom. Tom hailed from east Texas where hickory wood was what was used for barbequing. He had never seen the ocean and set out with a dream of opening BBQ places across Texas into California though met his future wife in Amarillo and that ended the westward travel (though he did eventually make it to see the ocean).
Tom and Bingo's makes sandwiches with chopped beef being a specialty. Not being able to eat bread (gluten) Dwayne hospitably accommodated me by giving me the beef in a large cup with sauce for me to add at my own choosing.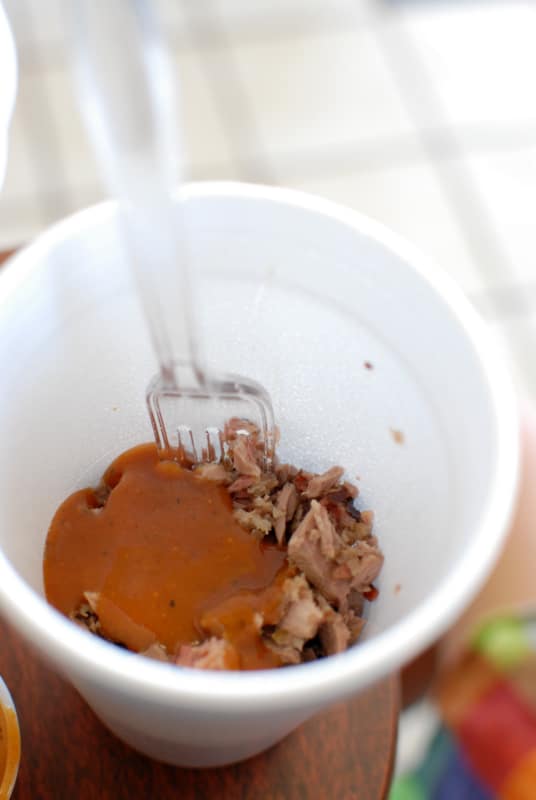 The beef was truly amazing. It was succulent and flavorful with a slight taste of being smoked. The sauce was light, slightly sweet and slightly tangy. It completely complemented the meat without taking over in the slightest.
That has been a lesson to me after experiencing thick, sweet, dark BBQ sauce; this is orangish-red, very thin in texture and not overbearing in the least. Tom and Bingo's sandwiches are completely affordable around $5.50.
Dwayne told me he goes through about 125 pounds of meat a day. He sets the meat up in his pits around 3 p.m. and let's them smoke overnight arriving early to prepare everything for the 11 a.m. opening. Several people added into the review of Tom and Bingo's.
A gentleman up from Ft. Worth who comes there every time he's in Lubbock told me Dwayne really understands the art barbeque. Another man shared he's been coming to Tom and Bingo's since Dwayne was in High School (Dwayne's children have now graduated from college; not to out the guy but I think it's been a bit since he was in High School).
Though it was lovely to hear all the encouraging input, one bite of his beef brisket told the whole story. I'd drive back to Lubbock for another portion. From anywhere. (Thanks to Andy at the Holiday Inn Express and Suites for this recommendation).
Tom and Bingo's BBQ: 3006 Street, Lubbock 79410. (806) 799-1514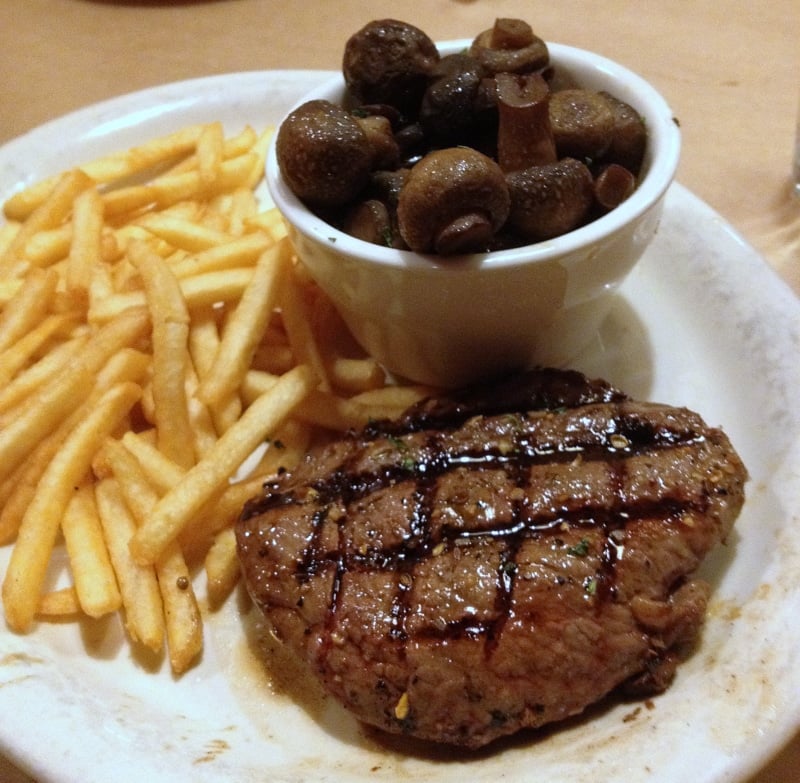 When missing Tom and Bingo's for dinner I turned to another local haunt known for steaks, Triple J's Chop House in the historic Depot District made popular by the Buddy Holly Museum. Triple J's is a large restaurant and microbrewery.
It feels like it could be a chain restaurant for its size and offerings with elaborately decorated walls with Western paraphernalia but it's a family owned Smokehouse. We were ushered to one of their very tall booths to settle in over a table covered with brown craft paper. We were seated across from the open kitchen that never stopped moving.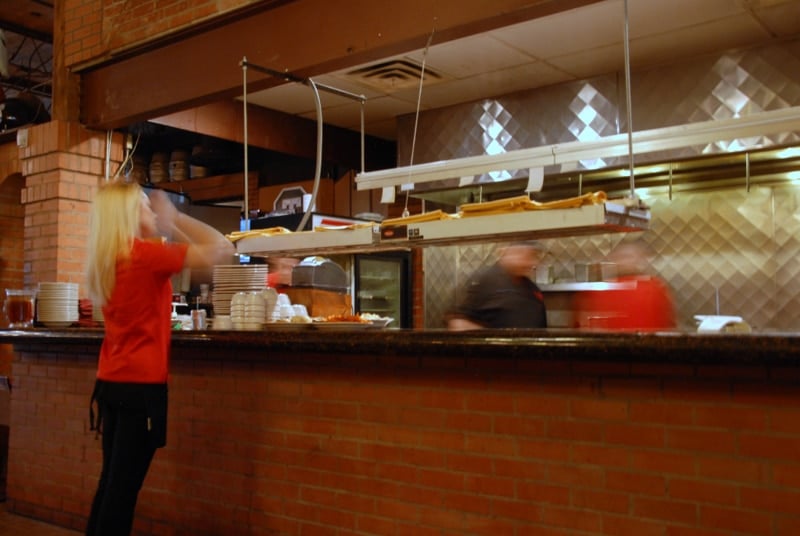 Their specialty is steak though they offer a variety of different dishes. Their beef comes from a ranch in Plainview Texas, 'right up the road'. We ordered three different steak dishes and they were all fantastic, truly some of the best beef I've had (and the beef in Colorado is good).
My Ancho Grilled Filet Mignon (prepared with a special house rub, topped with an Ancho chili Portabella mushroom sauce; the only restaurant in Texas apparently preparing an Ancho grilled filet with the prized local chile pepper) was truly like butter in its texture and best flavor both in the beef as well as the sauce.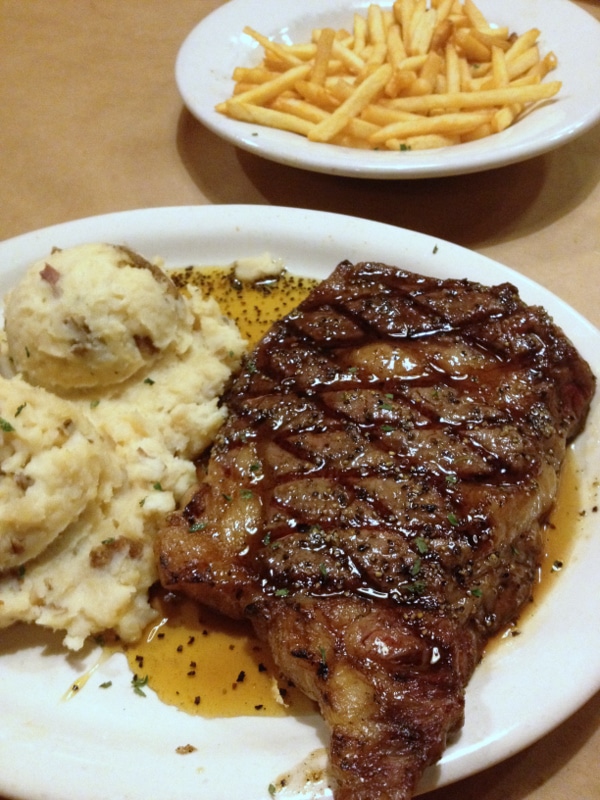 We had a wonderful server, Ryan, who indulged my 5,000 questions about the food, brewery and more. The restaurant has its own brewery which is run by Ryan's uncle who additionally holds a role with the state of Texas in the viticulture (wine) arena.
To sample the local meat, locally crafted beer, in an upbeat, fun place, Triple J's is the place to go. (Thanks again to Andy and Adrian at the Holiday Inn Express and Suites for the recommendation. Thank you as well to server Ryan and Manager Clay for your undying hospitality and patience with playing '20 questions'.)
Triple J Chop House: 1807 Buddy Holly Avenue, Lubbock. (806) 771-6555
Gorditos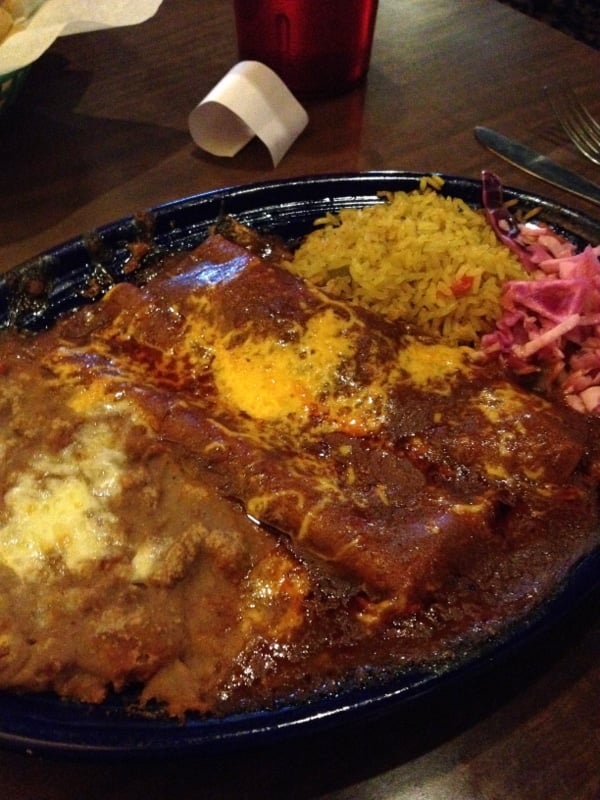 Admittedly I love good Mexican food. Left to my own devices it is a cuisine I gravitate to when cooking at home and grew up coveting the opportunities to dine at good local Mexican restaurants. When given the recommendation for Gorditos, and feeling the recommendation was rooted in getting what I was looking for, I was all over it.
Residing discretely in a strip mall Gorditos is more than I'd hoped. Once again the Texas charm was present in every person we encountered. We quickly learned everything is homemade and you can taste the difference it makes in Gorditos food.
We ordered a plate of Chicken Nachos and they were the best I've had at any Mexican restaurant and not because of exotic ingredients. I quickly noted a difference and confirmed with our server Cheyenne that indeed everything is made fresh; the tortilla chips, the chicken, the salsa. As simple as that is it made a complete differentiation in the food quality and flavor.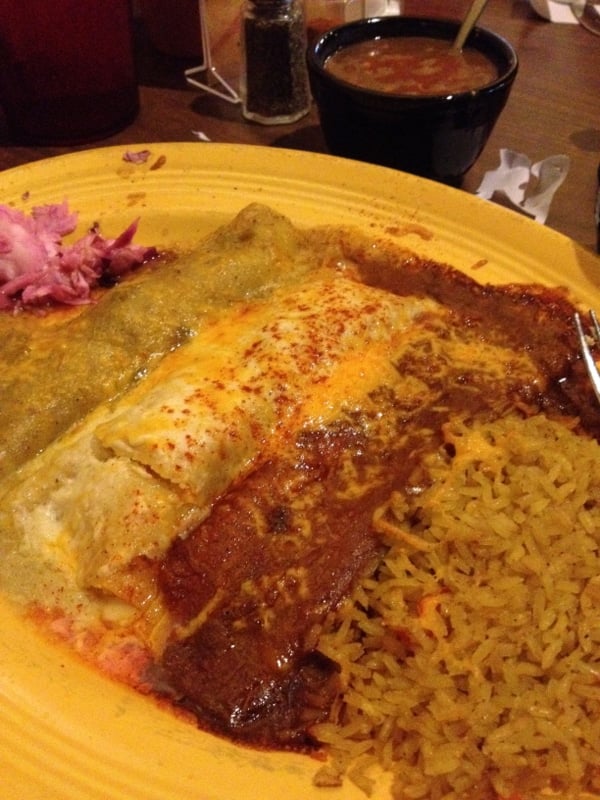 The other differentiator for Gorditos is unique approaches for classic dishes like chile rellenos which are not battered and fried (Ehler's Special) for the entrée servings (they do feature classic rellenos for appetizers).
One can select from 5 side dishes that are a mix of traditional (refried beans and rice) and original selections like charro beans (whole beans) or calabacitas (a squash mixtures sautéed and seasoned).
The latter side lead to a completely exciting discover to me thanks to Cynthia one of the co-owners. As we chatted she mentioned they have a small farm so during the summer she is not often at the restaurant as she is manning a Farmer's Market and supplying as much of the produce possible to the restaurant. I was surprised and delighted to find a farm-to-table concept wound into this delicious cuisine. (Thank you to Lake from McPherson Winery for this recommendation).
Gorditos: 3410 98th Street, Suite 11, Lubbock 79423. (877) 741-1975
I noted this interactive science center on the list of Lubbock 'great things to do'. Unfortunately due to a packed day we showed up with only 45 minutes and were sad we'd not arrived earlier. A three story museum covers every aspect of science imaginable with thoughtful interactive opportunities demonstrating scientific properties for all ages.
I saw as many adults engaged in the displays as children (of all ages). As the name implies there is also an IMAX film theatre onsite offering multiple movies throughout the day. Right now they are hosting an additional traveling Davinci exhibit through the middle of April.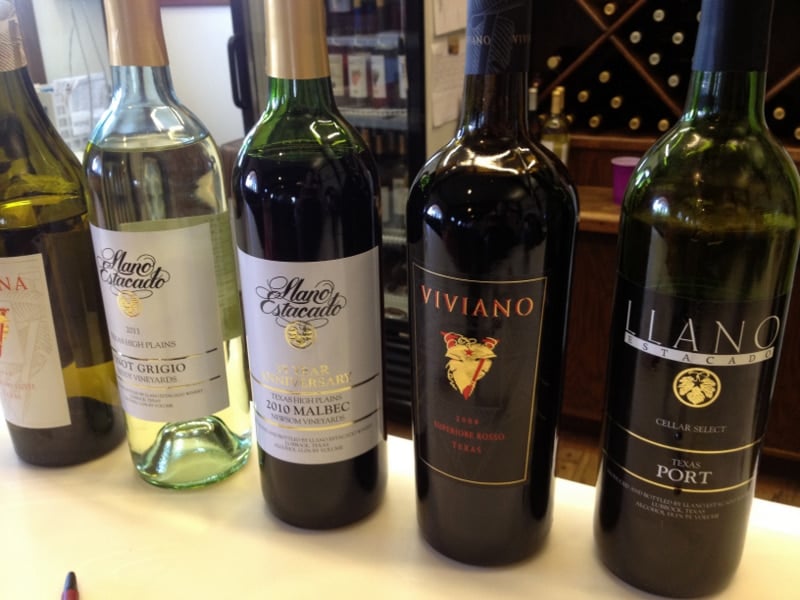 Wouldn't pair 'Texas' and 'wine' in the same sentence? Think again. Pop back to accompany me on a visit to two impressive wineries in the Lubbock.