Need a special unexpected dessert with no effort? Rose-flavored Panna Cotta with edible flowers is both beautiful and unique. It's a perfect no bake spring and summer dessert. It's also a gluten-free dessert kids can make to celebrate Mother's Day! It tastes like roses smell!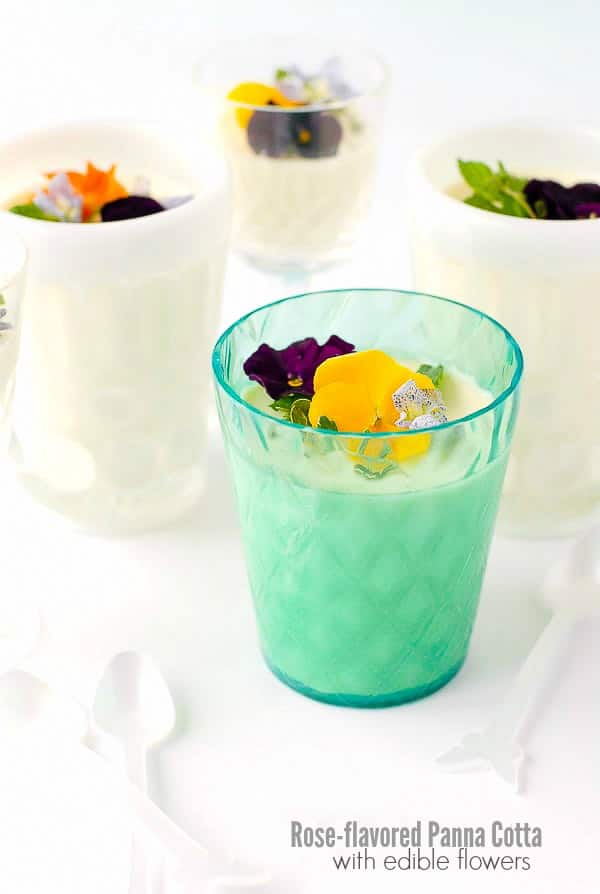 With the warm weather arriving in full force, lighter, fun desserts are a great way to greet the season. As always I love an EASY dessert that feels luxurious; something to make a meal or event special. Panna Cotta has to be one of the easiest dessrts to make. Panna cotta is a rich, luscious custard that takes about 10 minutes to construct and chills for 3 hours to set. I have a fun twist to share today: Rose-flavored Panna Cotta with edible flowers!
Many people are not familiar with Rose Extract. Different than rose water, which is water infused with rose essence, rose extract is a concentrated flavor of rose and may be used similarly to vanilla or other flavored extracts. A note of caution before filling your baked goods with rose extract, a little goes a long way. I recommend using a few drops and tasting to ensure an enjoyable flavor. Baking will lighten the flavor a bit too so take that into consideration.
Mother's Day is a week away. Being a mom, and feeling it has been my most significant life's privilege, it nears 'sacred' as holidays go for me. We change up our routine annually depending on my mood. I usually like to keep the day open to be spontaneous which seems novel in our highly scheduled lives.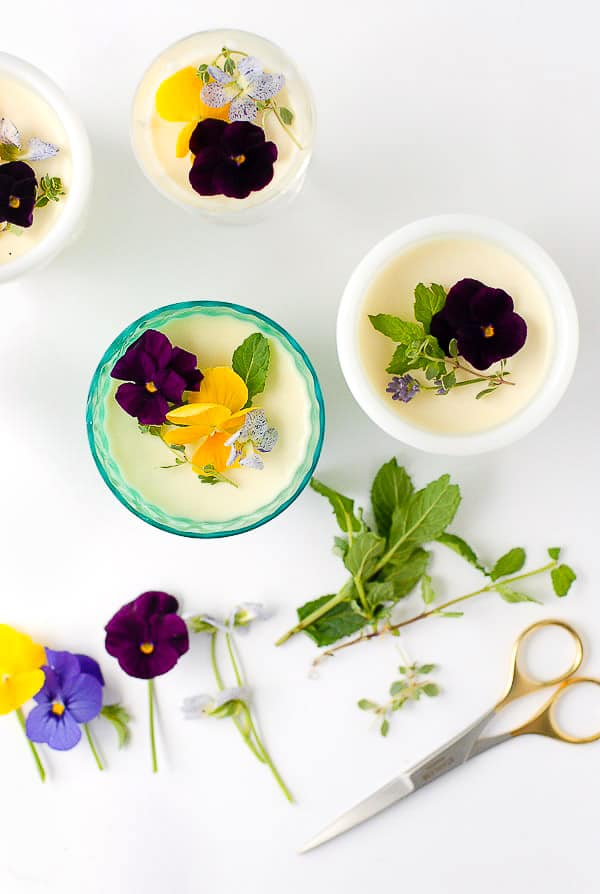 A favorite Mother's Day for me was one year when we had not made any extra special plans. My son, who was then nine years old at the time, had Googled 'gluten-free recipes kids can make themselves' (I of course learned this all after the fact). I had been sent upstairs and could not ignore the eventual wafting of deep chocolate aromas to the upper levels of our house. He had found a chocolate truffle cookie recipe that he made with some help from my husband.
My daughter had pulled out her American Girl mini food cookbook and made me a few diminutive treats as well. One I mistakenly took as a jello shot before realizing it was a supposed to look like a watermelon slice using jello and citrus rind. Shows where my mind was…..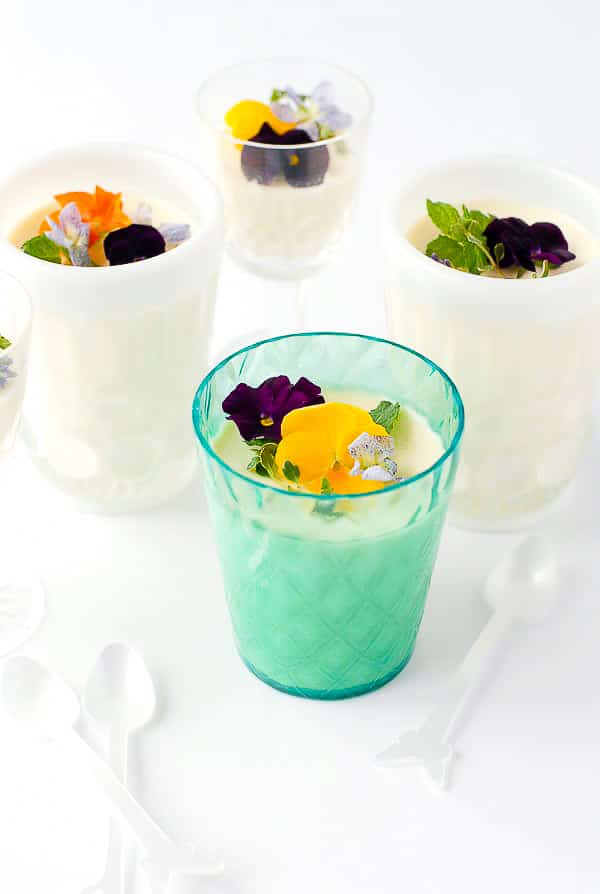 Kids feel great about themselves when they are responsible for a gift to adults, even if there is a bit of adult supervision and support; the gift is still from their own inspiration and hand. This recipe for rose-flavored panna cotta is easy for kids (to make solo for older children and with some stove top help for wee folk) and adults alike. It is unique, unexpected and pretty to behold.
The other thing I love is repurposing, or using something predictable in a completely unexpected way for gifts. Typically when served in restaurants, panna cotta is freed from its mold when served. That seemed tricky for kids to do (and possibly adults too!). For this rose-flavored panna cotta recipe, I used ornate glasses and food-safe candle holders (I've also used tea cups) to create a keepsake gift as well.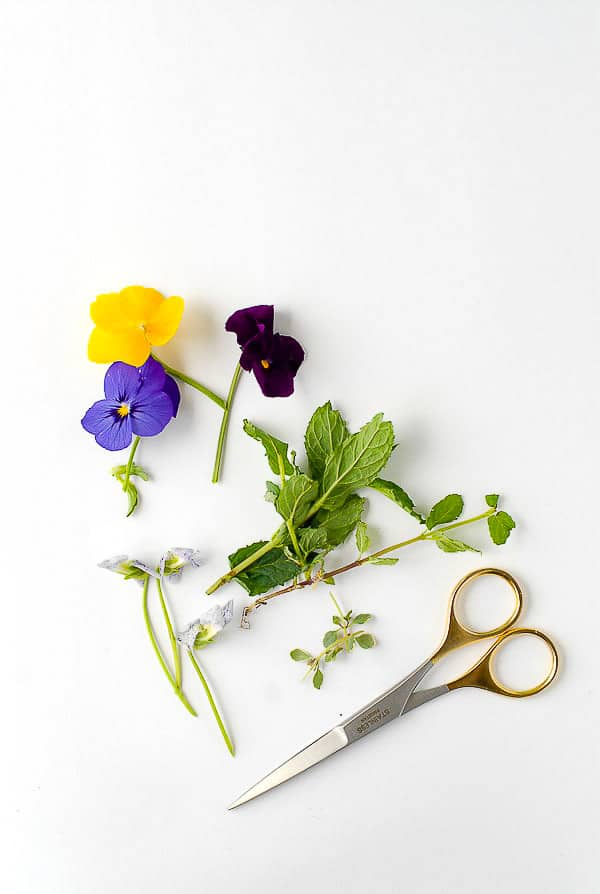 Edible flowers may seem exotic but they are available at most grocery stores with herbs in the produce section. They are grown specifically for consumption so there should be no worries about their safety. I personally grow pots of flowers that look to be for show but all of them are edible. They are great to throw into salads or for a whimsical touch to desserts such as this panna cotta. NOTE: Never eat flowers, even of edible varieties, unless sure they have not been sprayed or treated in other ways making them potentially unsafe to eat. I also added fresh mint leaves and herbs to the decoration for this dessert as well.