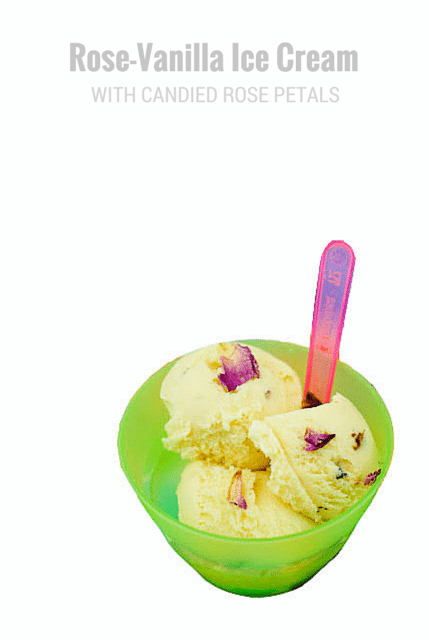 The discovery of one little product on an idle shopping trip last week has unleashed days of recipe experimenting, the outcome of which I cannot wait to share!
Rose Extract. Go figure. Never heard of it. Never imagined there would be such a thing but after finding it, I had to try it. The first thing I made using it was Rose Vanilla Ice Cream with Candied Rose Petals. This ice cream tastes how roses smell. Sounds bizarre but since the nose and mouth are connected, these two senses enjoy such interplay. I wanted to make candied rose petals to add to the ice cream which prompted more research on edible plants. I have had consistent feedback that roses are one of the most highly sprayed flowers making it imperative when eating them to ensure they are organic.
After some experimentation I found an easy method to candy the rose petals. I think if using fresh rose petals the methodology would differ with a need to dehydrate them in some way at the end of the sugar coating.